MOVIE
Actors Kang Ha-neul and Jeon So-min in the movie '30 Days', Accompanying Amnesia before Divorce?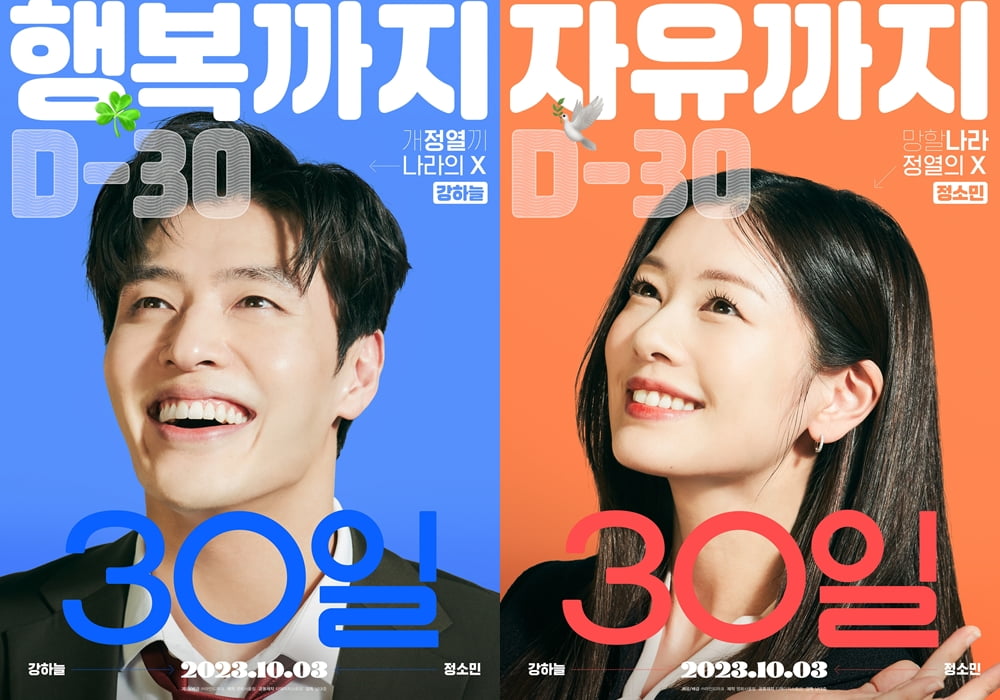 The movie '30 Days' (Director Nam Dae-jung) has released a teaser poster and trailer.
'30 Days' is a comedy about D-30, 'Passion' (Kang Ha-neul) and 'Nara' (Jung So-min), who suffer from amnesia just before they can't stand each other's laziness and wit and finally become a perfect man.
The two teaser posters catch the eye with a unique concept that exudes the subtle madness of the characters. 'Nara', who is born with intellect, looks, and nerdiness, and 'Nara', who is born not only with ability and career, but also with intelligence. The appearance adds to the curiosity about the D-30 days they are eagerly waiting for.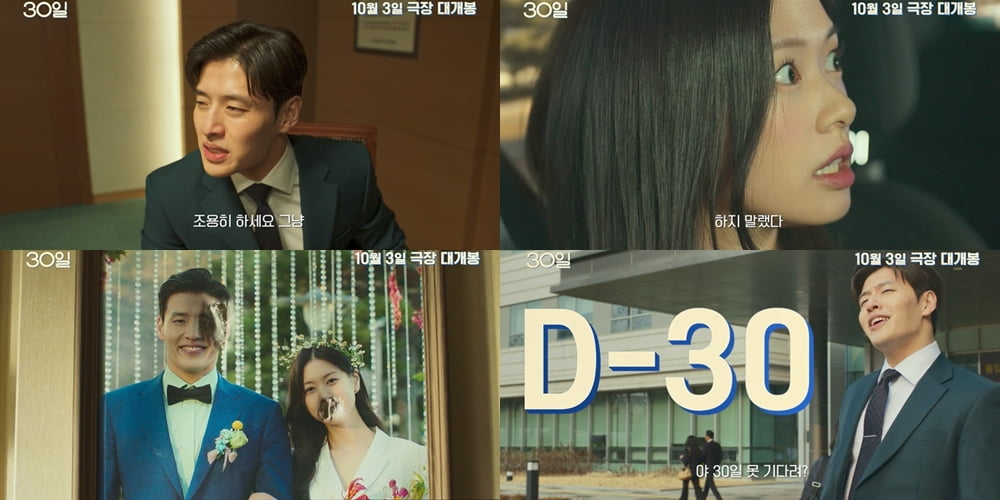 The teaser trailer begins with the heart-rending story of 'Passion' and 'Nara' for a while, and the atmosphere of the two people who have changed 180 degrees continues and a twist begins. At the same time as spewing out words that were clumped together with childishness busy preying on each other, a copy of 'This is a bloody story' is added.
The copy of 'This is a story that will make you laugh' added to the images of 'Passion' and 'Nara' suffering from amnesia right before they became perfect men and women due to a sudden traffic accident is unpredictable for those who left only laughter while blowing memories and romance. It arouses curiosity about a story and comic chemistry. At the end of the video, 'Passion' showing off a killer smile and 'Nara' being surprised were revealed.
The movie '30 Days' will be released on October 3rd.
Reporter Ha-neul Lee, Ten Asia greenworld@tenasia.co.kr