MOVIE
The 28th Busan International Film Festival, Jiseok Award, BIFF Mecenat Award, and Sonjae Award judges confirmed
The 28th Busan International Film Festival, which will be held for 10 days from October 4th to 13th, has confirmed the judges for the Ji Seok Award, Beef Mecenat Award, and Sonjae Award, which are competing categories.
■ Ji Seok-sang judges: Chairman Martin Terrouanne, director Miwa Nishikawa, director Lee Kwang-guk

The Ji Seok Award, newly established in 2017, is an award to honor the spirit and will of the late chief programmer Kim Ji-seok, who has devoted himself to the discovery and growth of Asian cinema. The Ji Seok Award selects two best films among the works of the Ji Seok section, which introduces new works by mid-level Korean and Asian directors who have made three or more feature films, and awards a prize of $10,000 each.
The 28th Pusan International Film Festival's Jiseok Award jury members include Martin Terouane, executive director of the Bejol International Asian Film Festival, which has introduced Asian films to France, and Miwa Nishikawa, who directed 'Yureru' (2006) and 'Wonderful World' (2021). Director Lee Kwang-guk, who directed 'Romance Joe' (2011) and 'Winter Guest Scarier than a Tiger' (2017), was named.
■ BIFF Mecenat Award Jury: Director Kazuo Hara, Film Critic Anke Rebeke, Director Kyungsoon

The BIFF Mecenat Award is for wide-angle Korean and Asian feature documentaries. Prize money of 10 million won will be awarded to the two documentaries selected as the best films in Korea and Asia.
The judges for this year's BIFF Mecenat Award include director Kazuo Hara, a legendary Japanese documentaryist widely known for 'The Emperor's Army Marches' (1987) and 'Sennan Asbestos Damage Litigation' (2017), who served as a programmer at the Berlin International Film Festival. Director Kyung-soon, who directed Anke Rebeke with a bar, 'Dandelion' (1999), and 'Shocking Family' (2006), was commissioned.
■ Seonjae Award Judges: Director Jang Geon-jae, Director Wei Shujun, Producer Bianca Balbuena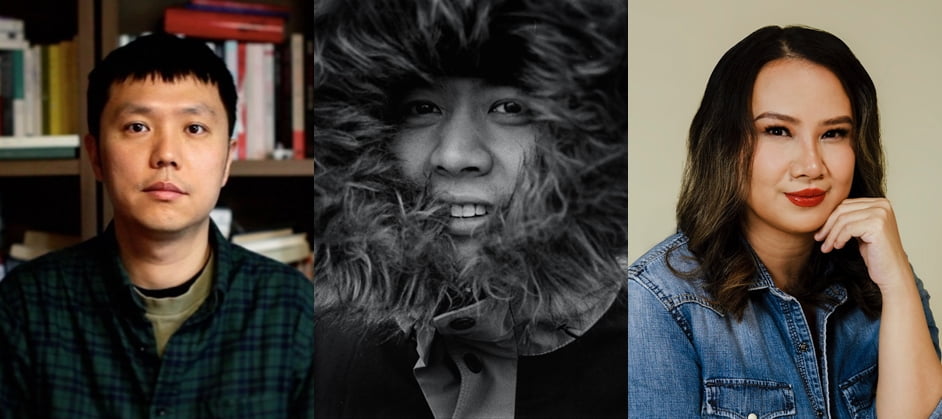 The Sonjae Award selects two best short films in Korea and Asia among the wide angle invitations and awards 10 million won each.
Director Jang Geon-jae of 'A Midsummer's Fantasia' (2014), director Wei Shujun, who was invited to the Cannes Film Festival for four consecutive films, and producer Bianca Balbuena, who has extensive experience in international co-production, were appointed as the judges for the Sonjae Award.
The 28th Busan International Film Festival meets the audience at the Busan Cinema Center from October 4th to 13th.
Reporter Ha-neul Lee, Ten Asia greenworld@tenasia.co.kr