MOVIE
Movie 'COBWEB', the desire to make a masterpiece and the filming pushed under adverse conditions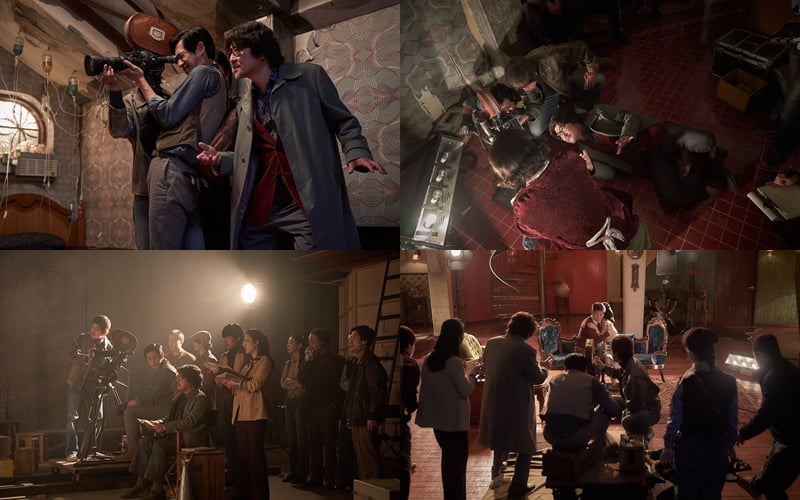 The 76th Cannes International Film Festival's official non-competition invited film 'COBWEB' (director Kim Ji-woon) has released 10 first press stills that capture the birth of 'Director Kim's masterpiece' and the shooting scene that became a mess.
'COBWEB' is a film in the 1970s where director Kim (Song Kang-ho), who believes that it will be a masterpiece if only the ending of the film 'COBWEB' is filmed again, is filmed under adverse conditions on the verge of going crazy, such as censorship, actors and producers who do not understand the changes. A film depicting what happens while pushing.
The released stills are sets and actors that show the filming site in the 1970s. First, director Kim, the director of 'COBWEB', who gets strong inspiration from his dreams and is obsessed with his desire to shoot, catches the eye. Actors who do not fully understand the filming scene, the production company that is annoying to reshoot itself, and the pressure of censorship that may come at any time, stimulates curiosity about whether the masterpiece will be completed in the face of enemies from all sides.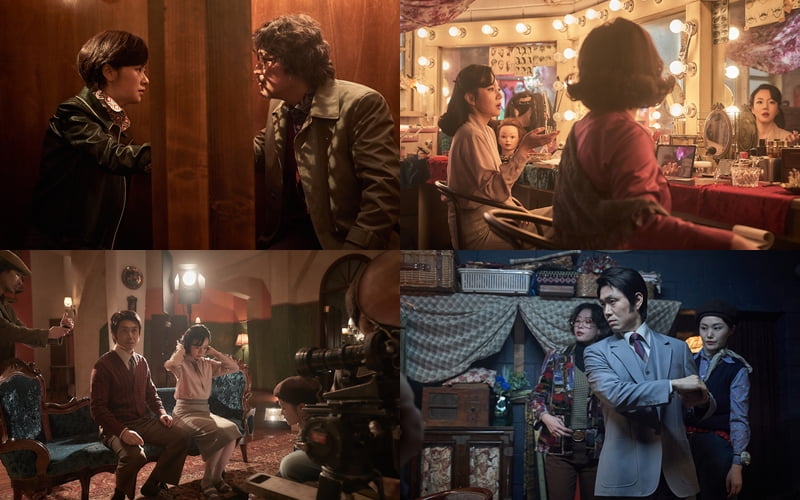 The appearance of veteran actor Lee Min-ja (Im Soo-jung), who seems to be asking questions about the changed ending in the waiting room, and Kang Ho-se (Oh Jeong-se), a top star who doesn't know what they're thinking in the busy shooting scene, make us anticipate that the scene will not easily come together. do.
The image of 'Shin Mi-do' (Jeon Yeo-bin), the only successor to the production company Shin Sung Film, who understands the new revised script of 'Director Kim' and gives him enthusiastic support, shows strong energy full of enthusiasm.
In 'COBWEB', 'Han Yoo-rim' (Jung Soo-jeong) prepares for filming by immersing herself in the character of a young female worker, and we can get a glimpse of her ambition to rise from a rising star to a higher place.
The movie 'COBWEB' is scheduled to be released this Chuseok.
Reporter Ha-neul Lee, Ten Asia greenworld@tenasia.co.kr