MOVIE
Director Ethyl Vogt's new film 'Innocent', a ruthless imagination that overturns the justice of innocence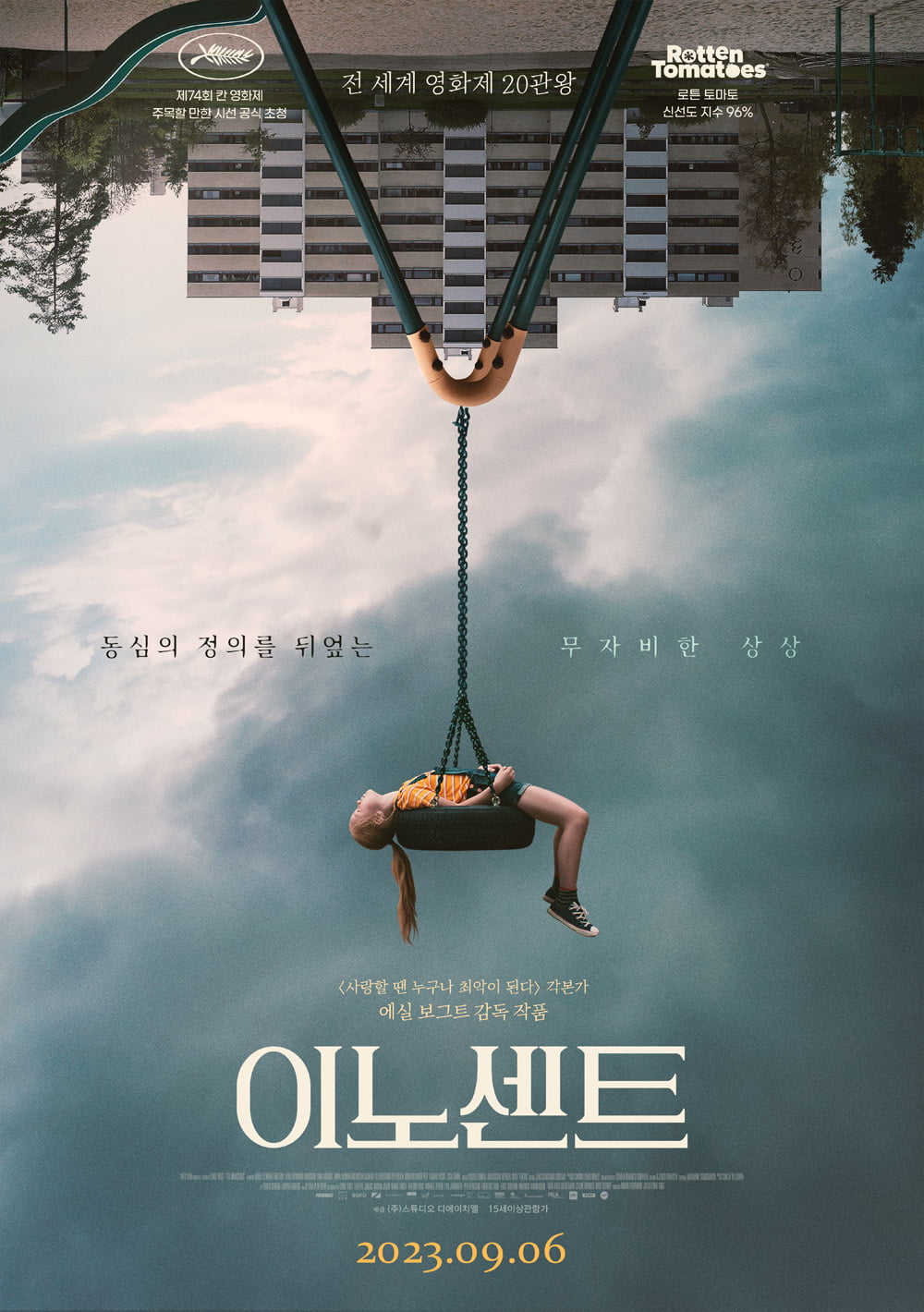 The main poster and main trailer for the movie 'Innocent' (director Ethyl Vogt) have been released.
'Innocent' is a realistic sympathy thriller that captures the world of the most visceral and cruel world, the other side of childhood that director Essil Vogt, the beginning of the worldview of Joachim Trier, will unfold.
It is also directed by director Ethyl Vogt, who is attracting attention as a world-class storyteller, working as a screenwriter for director Joachim Trier's works such as 'Lauder Dan Bombs', 'Thelma', and 'Everybody is Worst When in Love'.
The released poster catches the eye as it contains the strange figure of Ida (Raquel Lenora Pleutum) hanging on a swing with the sky and the earth upside down. It makes us anticipate unpredictable development and ruthless fear that inevitably gives goosebumps. Here, the copy of "ruthless imagination that subverts the justice of innocence" adds to the expectation of infinite imagination that can never be found in "Reprise," "Louder than Bombs," and "Thelma," in which director Ethyl Vogt participated as a screenwriter.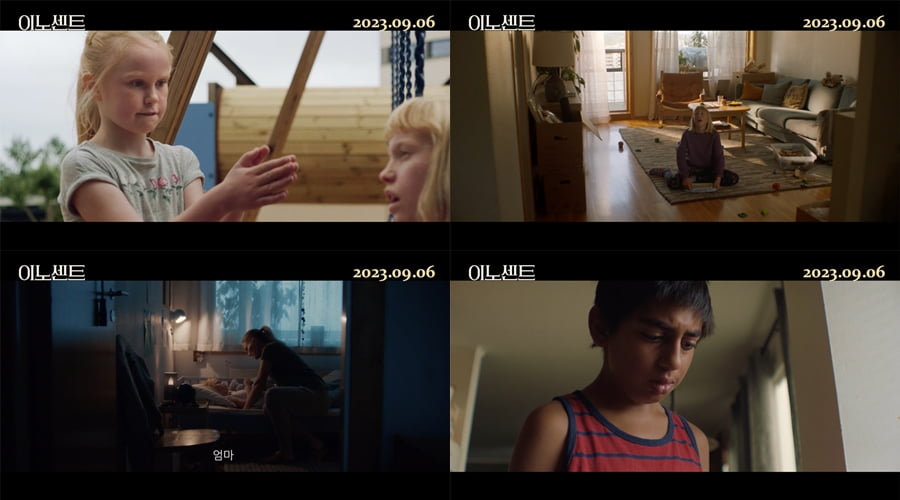 The trailer opens with Ida moving in and meeting a new friend, Benjamin (Sam Ashraf). Ida shows a ruthless attitude towards those who feel weaker than herself, such as pinching her older sister Anna (Alva Brunsmo Ramstad), who is not good at expressing her feelings due to autism, secretly putting pieces of glass in her shoes, and harassing creatures living in nature. .
However, when he meets Benjamin and Aisha (Mina Yasmin Bremses Ashaim), who have a special ability to read people's minds, they gradually learn how Anna feels, and the four quickly become close. Benjamin's ability to say 'I can control people' grows out of control and attacks Ida, Anna and Aisha. Bizarre things begin to happen that threaten even the family.
The movie 'Innocent' will be released on September 6th.
Reporter Ha-neul Lee, Ten Asia greenworld@tenasia.co.kr