MOVIE
Christian Petzold's new film 'Afire' will be released on September 13th.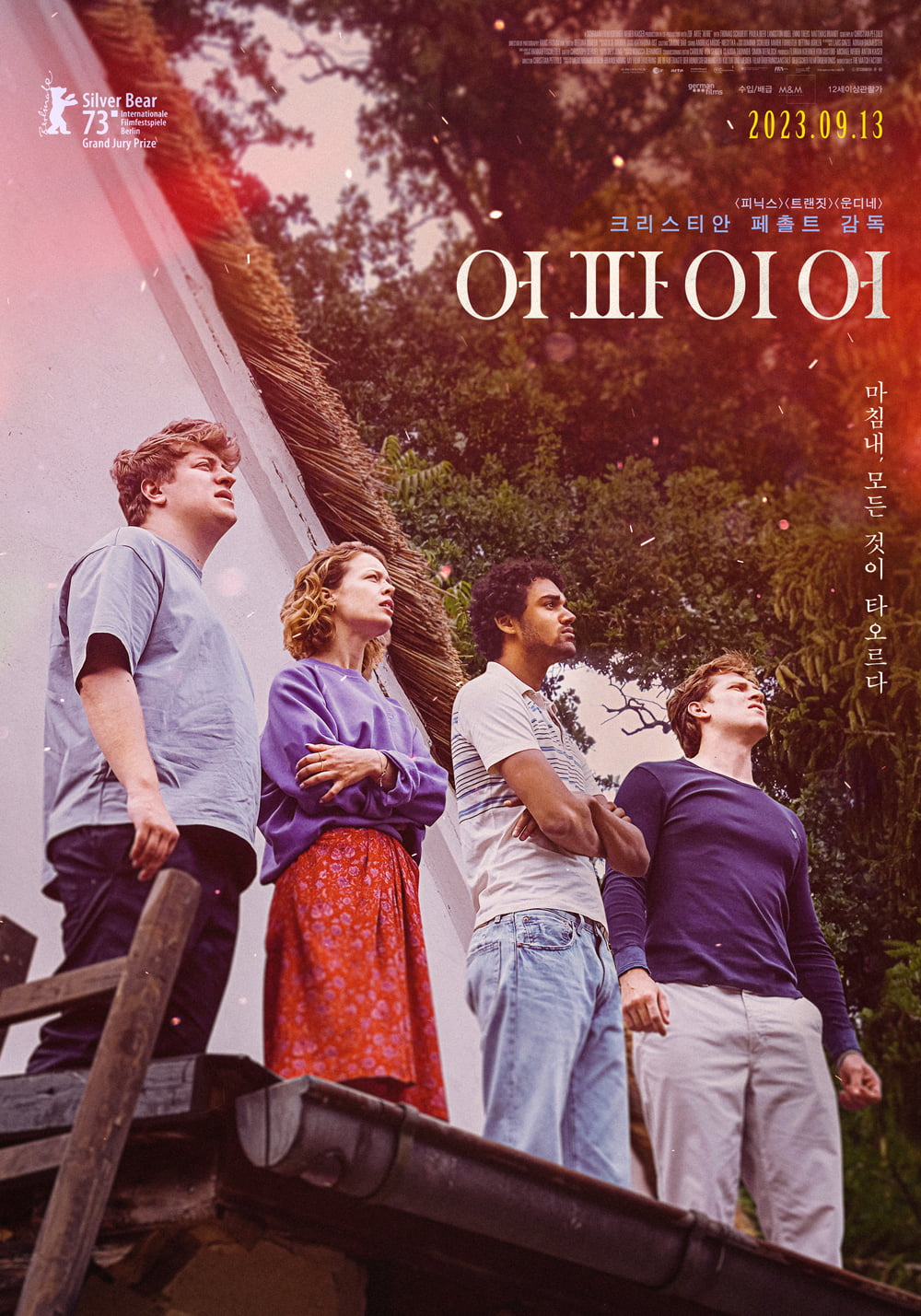 Germany's greatest master director Christian Petzold's new film 'Afire' confirmed its release on September 13th and released the main poster.
'Affair' is a film with sharp satire and irony about an artist who is confined to himself without being able to detect the forest fire spreading against the backdrop of a summer beach where love and romance should be overflowing.
This is the work that won the Silver Bear Award (Judge Grand Prize) at this year's Berlin International Film Festival to director Christian Petzold, who is called the best existing German master with films such as 'Phoenix', 'Transit' and 'Undine'. Following the water-themed 'Undine', this fire-themed film is the second of the director's 'elemental trilogy'. It is "the best film in competition at this Berlin Film Festival" (FAZ) and "a work by an uncompromising master" (The Playlist). ) was praised.
In the main poster released, four main characters appear. This is the first time that all four characters have appeared since the teaser poster featuring the main character Leon (Thomas Schubert) alone and two summer special posters featuring two main characters were released.
They are standing side by side on the roof looking at something with serious faces. What are they looking at? Considering that the phrase "fires bloom" that appeared in previous posters has been changed to "Finally, everything burns", a high tension is felt as if some huge event is right in front of you.
Foreign media outlets also commented on "A movie that calmly approaches and leaves everything perfectly burned" (The Globe And Mail), "A cinematic miracle that takes place between a burning forest and the sea" (The Playlist), and "Emotional emotion to the audience with vigilance and vivid surprises". K-O punch" (Roger Ebert), etc., foretelling a strong impact, further stimulating expectations.
The movie 'Afire' is scheduled to be released in Korea on September 13th.
Reporter Ha-neul Lee, Ten Asia greenworld@tenasia.co.kr