MOVIE
Actor Kang Dong-won, in the movie 'DR. CHEON AND LOST TALISMAN' transforms into a fake exorcist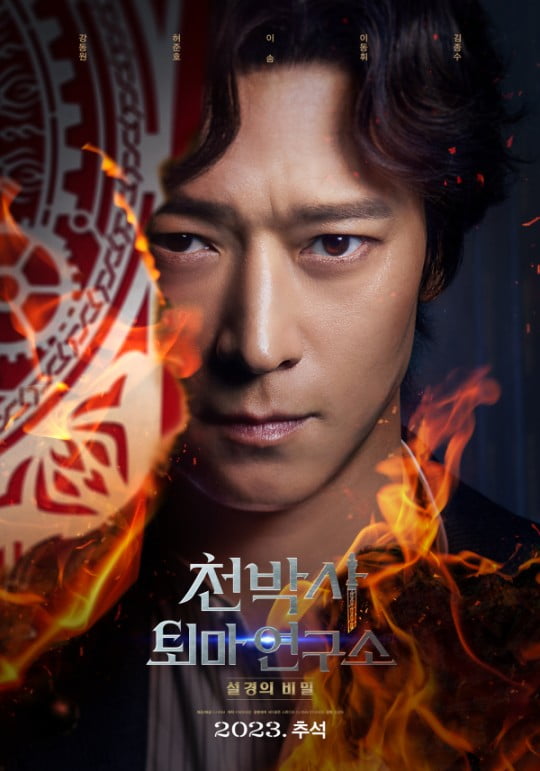 The movie 'DR. CHEON AND LOST TALISMAN' (director Kim Seong-sik) confirmed its release in September and released a teaser poster and trailer.
'DR. 'CHEON AND LOST TALISMAN' is a story about a fake exorcist 'Dr. Actor Kang Dong-won, who has repeatedly challenged and transformed in each work, returns to the character everyone has been waiting for and raises expectations.
The teaser poster captures the attention of Kang Dong-won, who radiates an aura against the background of a burning snow scene. Kang Dong-won, who plays the role of 'Bachelor Cheon', a fake exorcist who does not believe in ghosts, is expected to show off his charms from splendid speech skills to cool-wielding knives.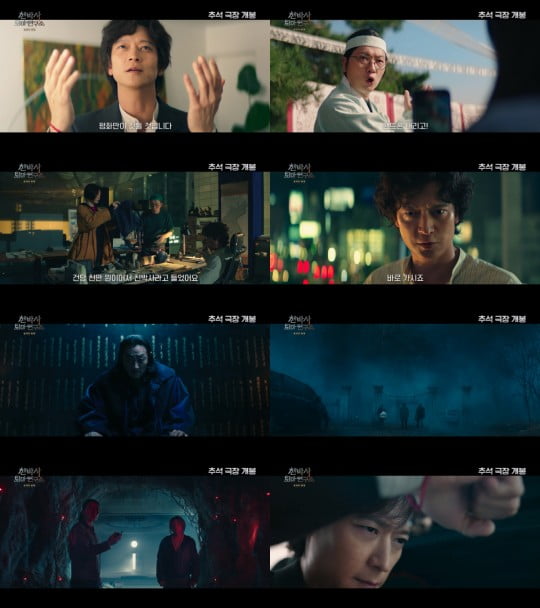 The teaser trailer delivers a pleasant laugh with the lively performance of 'Doctor Cheon', who dazzles people with his flamboyant speech. Unexpected events that begin with the irresistible proposal of new client 'Yoo-kyung' (played by Esom) arouse curiosity and curiosity.
In addition, 'Yoo-gyeong' who jumped into the real case with 'Dr. It seems to show a pleasant team play with .
In particular, from the splendid action of 'Baksa Cheon' against an unidentified opponent to the sights felt in a unique space, it is expected to provide a wealth of fun for all generations to enjoy together this Chuseok. 'Bumcheon' (played by Heo Jun-ho), who exudes a strong presence with only a short appearance, further raises expectations.
The movie 'DR. CHEON AND LOST TALISMAN' is scheduled to be released in September this Chuseok.
Reporter Ha-neul Lee, Ten Asia greenworld@tenasia.co.kr