MOVIE
Actor Jung Woo-sung's first directed film 'A Man of Reason', "There is no perfectly prepared challenge"
Press conference and press conference for the movie 'Guardian'
'Guardian' opens on the 15th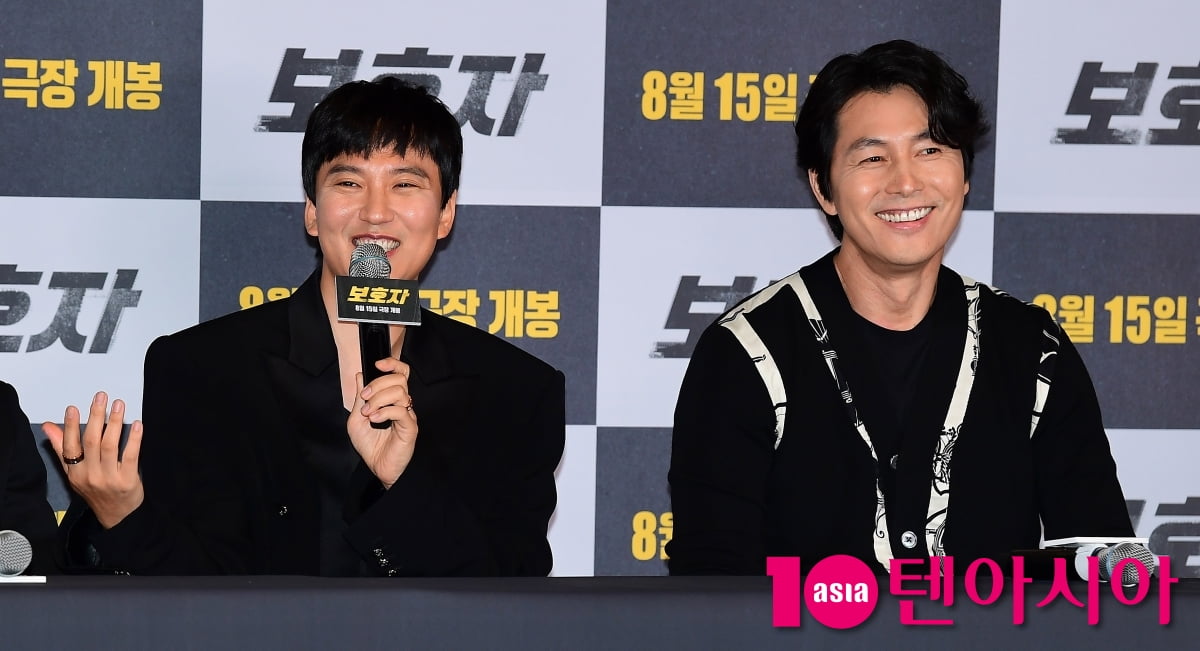 Actor Jung Woo-sung's first directed film, 'A Man of Reason', is a film with a strong personality. It adds fun with the three-dimensional emotions of the father who wants to live a normal life and the densely stacked action scenes. 'A Man of Reason', which will be released on the 15th, will face off against 'HoneySweet' (director Lee Han) and 'Oppenheimer' (director Christopher Nolan). Can 'A Man of Reason' be called by the audience?
On the 9th, a press conference for the movie 'A Man of Reason' (director Jung Woo-sung) was held at the entrance of Lotte Cinema Konkuk University in Gwangjin-gu, Seoul. Director Jung Woo-sung, actors Kim Nam-gil, Kim Jun-han, and Park Yuna attended the event.
The movie 'A Man of Reason' is an action film depicting the story between Soo-hyeok (Jung Woo-sung), who wants to live a normal life after knowing the existence of his daughter who he did not know after being released from prison after 10 years, and those who are aiming for him.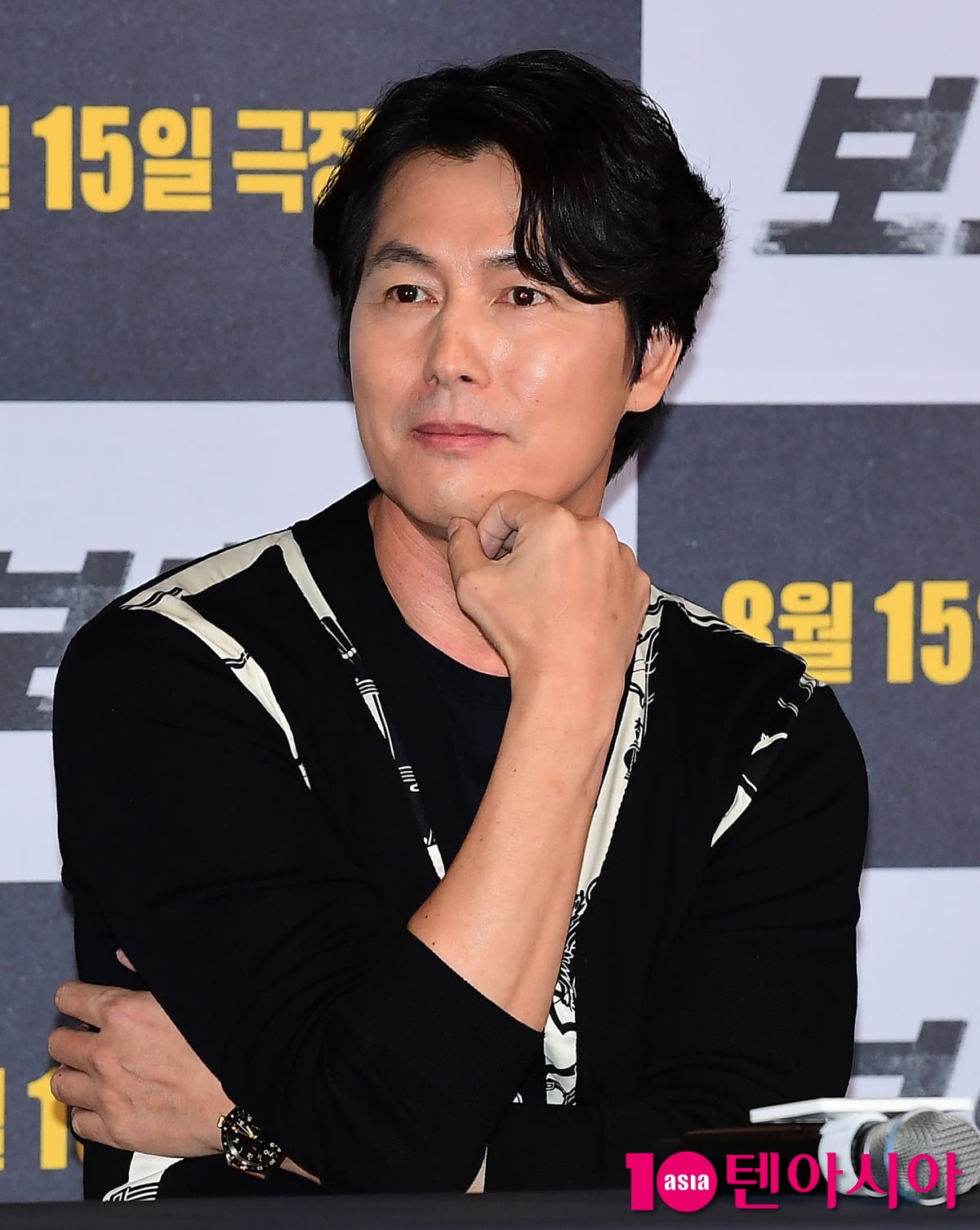 Director and actor Jung Woo-sung takes on the role of 'Soo-hyeok', who wants to live a normal life outside the world after 10 years. Actor Kim Nam-gil played the role of 'Woo-jin', who was commissioned and tried to get rid of 'Soo-hyeok'. Actor Kim Joon-han played the role of 'Seong-jun', who has risen to the rank of second person in the organization but is always anxious. Actress Park Yuna appeared as 'Jinah', a partner of 'Woojin' and an expert on homemade bombs.
'A Man of Reason' is actor Jung Woo-sung's first directing work, and he revealed that he had a lot of worries. He said, "The story is too cliché. When I was directing, I thought about reproducing this material and whether the method for violence was justified. The most important thing was not to use the child to be saved and not to portray the child as weak. In addition, the setting of the character Soo-hyeok has a dilemma of wanting to leave the world of violence. I thought it would be a word that suggests the biggest homework to live a normal life. Wouldn't the personality of the movie have been created naturally?"
"Directing itself is also a challenge. It was new to observe the attitude in the way of directing a story with a simple structure. Directing was an expansion of the job area, and I thought a lot about what Jung Woo-sung-like directing would be like. I thought that challenge would be fun." Rather, when I took on this challenge, I wanted to create a degree of perfection in the result."
While working together as a director and an actor, Jung Woo-sung explained, "I think I did my best as a director besides the build quality. My physical strength was the most difficult while directing. I think it's because I've done both appearances and directing in a short period of time."
In 'A Man of Reason', an action scene using a flash appeared and provided unfamiliar sights. Jung Woo-sung said, "There was no warrior Soo-hyeok in the original scenario. I added it because I wanted to show what kind of violence Soo-hyuk was exposed to after filming. I made it. Even though my wife died, the reason it didn't explode seems to be to protect my daughter. I think I wanted to show it as an angry bull writhing."
Regarding his impression of making his first debut as a director, he said, "I don't think there is a perfectly prepared challenge. I didn't know when I would debut as a director. 'A Man of Reason' was an opportunity to direct at the time I was worried, so I took on the challenge. I had a fun time thinking about how to solve this scenario." He added, "I thought it was the wave of an unintended action that came from a certain deficiency. I thought it was the uncommunicative communication of such characters."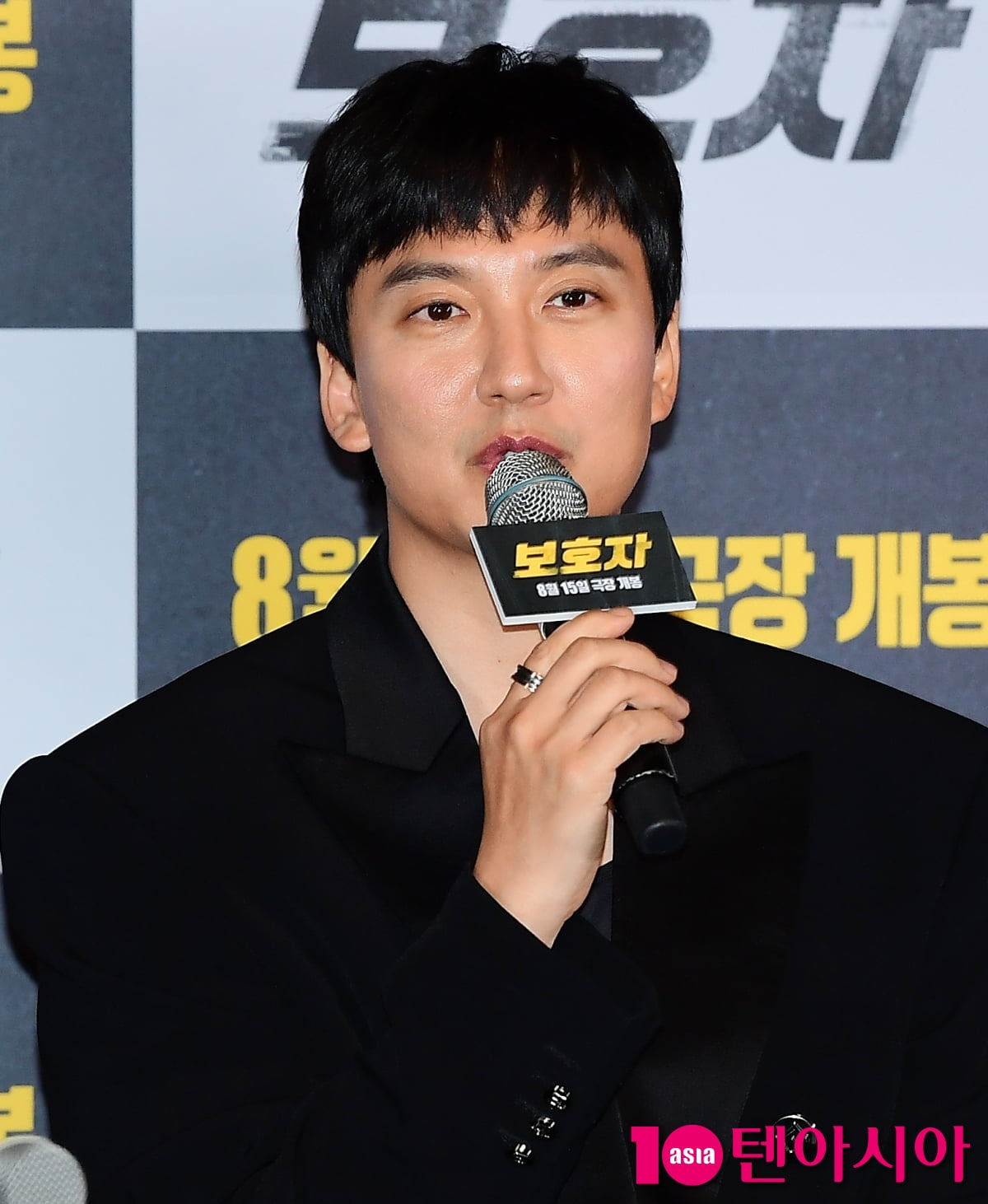 In the play, Kim Nam-gil showed a child-like innocence and madness through the character 'Woo-jin'. Jung Woo-sung said, "I have often said that this movie is a cute movie. The immature characters who do not know how the results of their actions are conveyed look cute. Elements of black comedy were also shown. It is a character that acts not by reason but by the flow of thought. In particular, it is a character that can embrace a lot of it. Pain or emotions conveyed to others are not important and I created a character that is faithful to fun," he explained.
Kim Nam-gil, who radiated a face he had never seen before, said, "I didn't think it was madness. What I was concerned about was that the character shown in the scenario was not common. I thought that. Thoroughly, director Jung Woo-sung told me to trust him on set. He said that the character Woo-jin shows the way he feels and feels like taking a break, so it seems that the character Woo-jin was born as a result."
'Woo-jin' is in charge of the mission of being a killer and a solver, but he shows a different and unfamiliar side to him. While preparing the character, Kim Nam-gil said, "I wanted it to be different from the typical image. In the external parts, the feeling of being a partner and 'Jin-ah' is also a role like a guardian to Woo-jin. The acting parts were not difficult, but the externally similar feeling It was a little difficult. Actor Park Yoo-na took care of that a lot, so the balance was right."
In addition, Kim Nam-gil said about director Jung Woo-sung, who he had experienced on the set, "I think director Jung Woo-sung is clear. He is a person who directs with an understanding of acting, so he made me feel comfortable on set. Director Jung Woo-sung saw my acting in front of the monitor, and he said, "Why are you acting with consideration? You can act selfishly. You don't have to adjust what you drag and take." After that, I did all the scenes selfishly (laughs). It was a joke," he said, revealing infinite affection.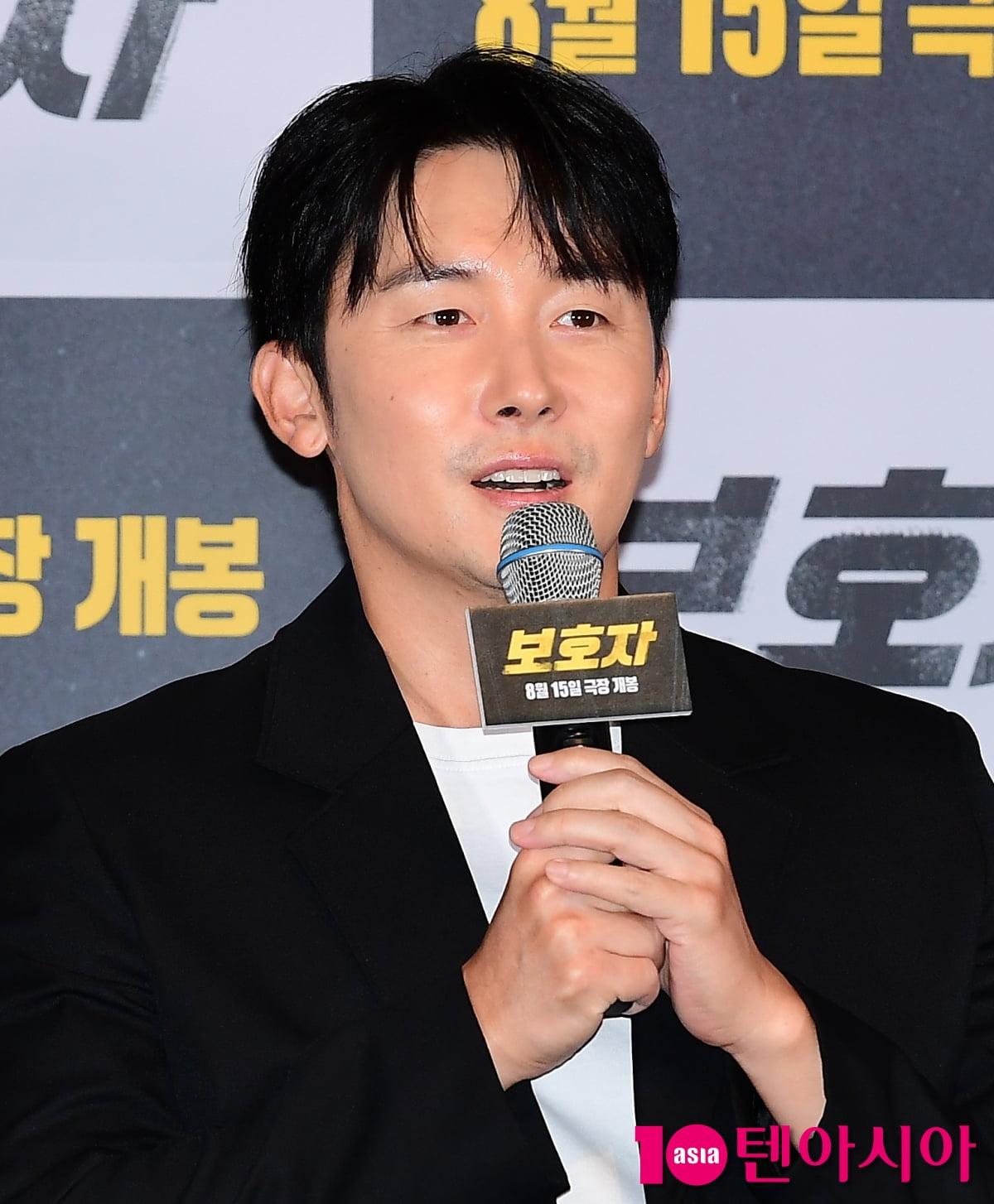 Kim Jun-han said he had a lot of worries while taking on the character of 'Sung-jun'. He said, "I think that movies should be fun. Fun shouldn't interfere with the flow of the story, but I think I put a lot of thought into what's fun to convey. I think a lot about what the audience can enjoy together. I did," he recalled when he was preparing for the character.
Regarding director Jung Woo-sung, whom he saw on the spot, "I saw director Jung Woo-sung's car action and flash action on the spot, and I thought, 'Korea is a treasure-like action craftsman. I must have a hard time in this life.' I also thought that I should do it. The vehicle action was also done by myself, "he expressed his respect.
In 'A Man of Reason', Kim Joon-han performed a serious yet well-balanced performance that made him laugh. Regarding the final scene in particular, "On the day of filming, the director suggested the line, 'Take me home.' I had fun filming as an actor because it was the same."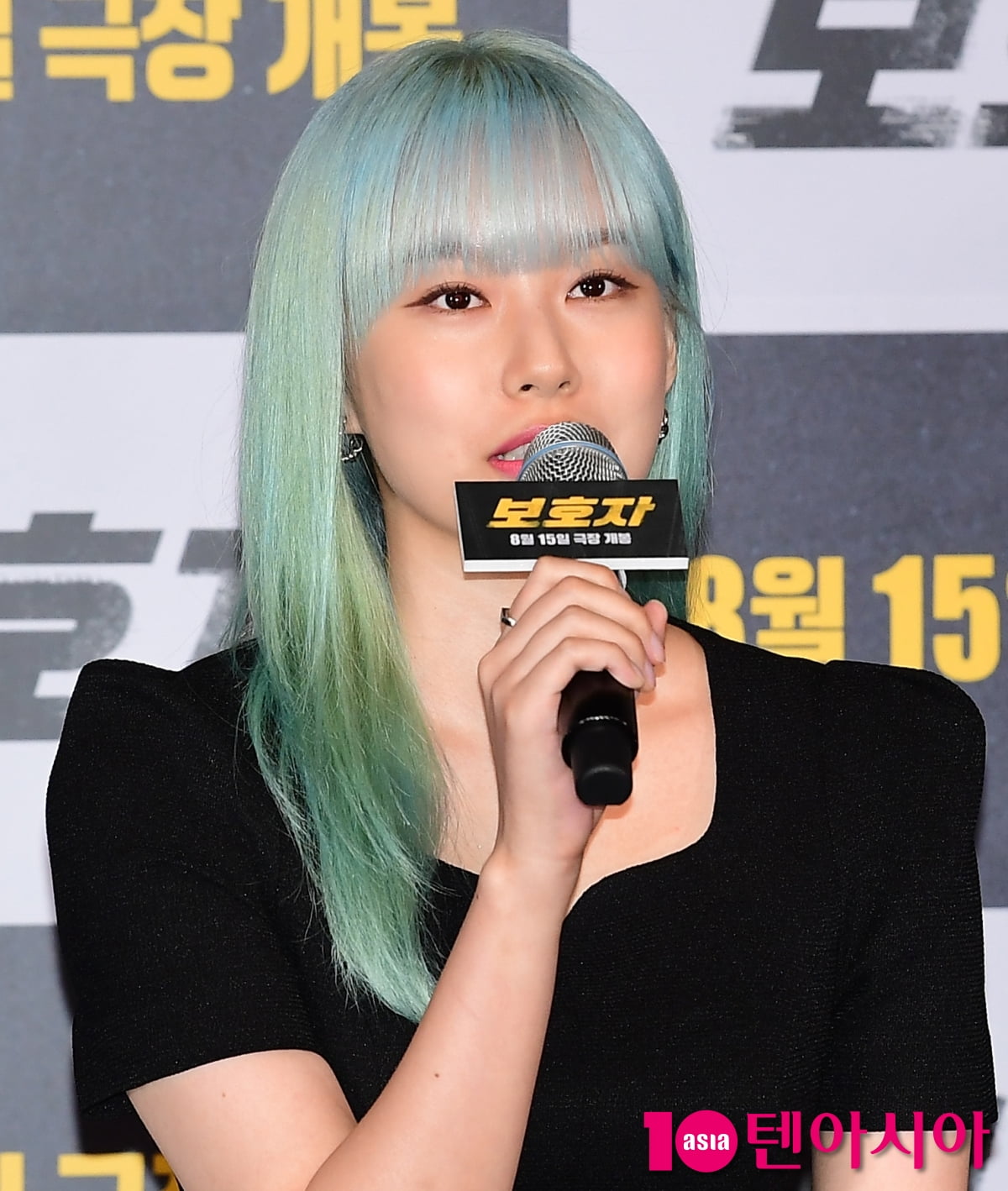 Actress Park Yoo-na, who plays 'Jin-a' with Kim Nam-gil in the play, said, "It was an honor to act with Kim Nam-gil. First of all, it was difficult because of the age difference. I couldn't easily talk to him because he was a great senior. The senior approached me first. It was only later that he was released and it seems like he joked around. He has a low voice, but in the case of 'Woojin', he has high tension, so I thought of taking care of him like a guardian like a mother."
Then, regarding director Jung Woo-sung, who felt at the scene, "I came in through an audition. From the first audition, I didn't know the director would come, and I wore glasses. I was overwhelmed and nervous by the atmosphere. He said, 'Jinah, how was it?'".
The movie 'A Man of Reason' will be released on August 15th.
Reporter Ha-neul Lee, Ten Asia greenworld@tenasia.co.kr