MOVIE
Yoo Hae-jin, actor of the movie 'Sweet and Sweet', "I enjoyed filming thanks to Kim Hee-sun"
Interview with Yoo Hae-jin, actor of the movie 'Sweet Sea'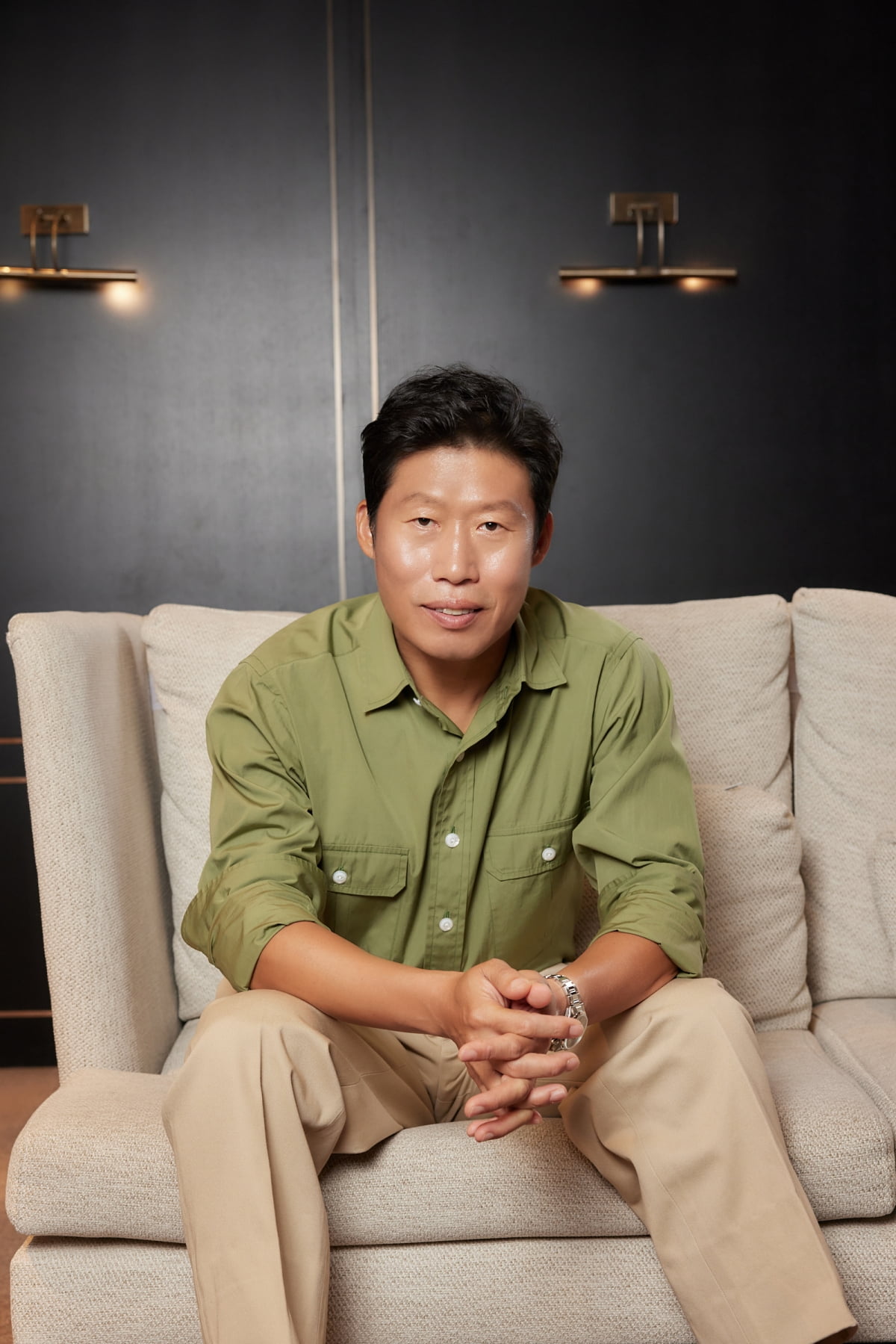 Yoo Hae-jin, an actor in the movie 'Sweet and Sweet', expressed his gratitude for his co-star Kim Hee-sun.
On the morning of the 9th, Yoo Hae-jin started an interview with the movie "Sweet and Sweet" (director Lee Han) at a cafe in Samcheong-dong, Jongno-gu, Seoul.
'Sweet and Sweet' is the story of a genius confectionery researcher Chi-ho (Yoo Hae-jin) who only knows about sweets, and the world's optimistic Il-yeong (Kim Hee-seon) who only knows about going straight. Actor Yoo Hae-jin is a confectionery researcher with a genius sense of taste who knows how to develop addictive tastes, and plays the role of 'Chi-ho', an extreme introvert who only knows home, tea, and research institutes.
At the production briefing, Yoo Hae-jin said, "I'm very worried about my counterpart, Kim Hee-sun." Regarding this, Yoo Hae-jin said, "I would have been worried about any actor who would play the opposite role. Moreover, it is a movie about love, and I thought a lot about how to do it if the breathing is different. Aren't there parts that cannot be done only in work? With actor Kim Hee-sun We were so happy while filming together."
He continued, "Even on set, the staff waited for actor Kim Hee-sun to arrive like a meerkat. Later on, even on days when actor Kim Hee-sun was on his back, it was embarrassing. It seems that he is an actor who brings up a downed atmosphere. I was happy throughout the filming. He also said, 'Out of the many works I've filmed, I think it was the best in terms of happiness.'" He expressed his gratitude to actor Kim Hee-sun.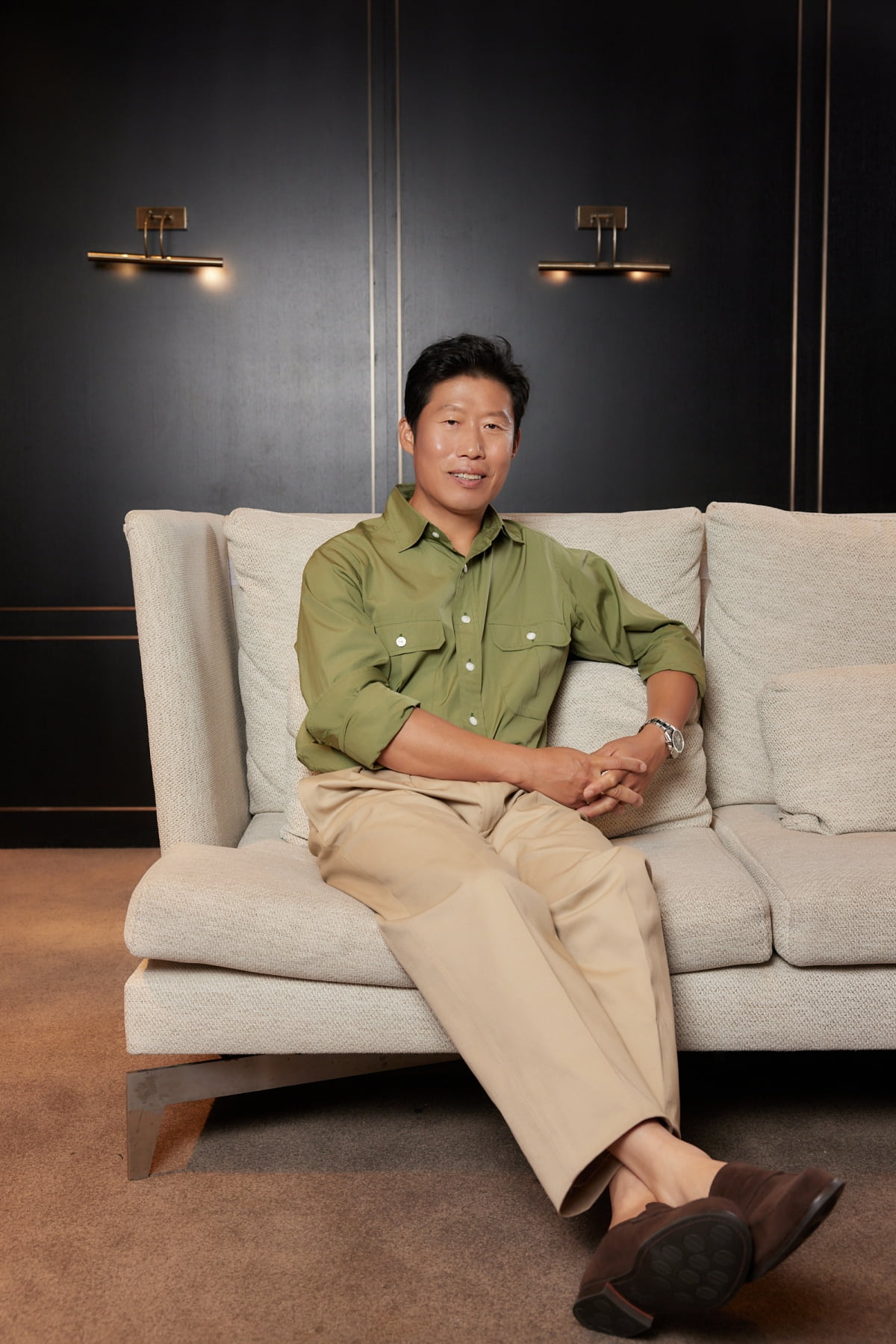 'Sweet and Sweet' is Yoo Hae-jin's first romantic comedy, showing a different face than before. When asked if he had any plans to try out an authentic melodrama, he explained, "I think I'm just focusing on the story. I don't care about the genre." In the drama, Chi-O, played by Yoo Hae-jin, is clumsy in love rather than actively approaching. Regarding this, he added, "I feel comfortable with that. It seems that it is a little more burdensome for a man to be active."
Yoo Hae-jin also mentioned that he was concerned that the frame of 'middle-aged love' would be covered. He explained, "If you say it's a middle-aged love story, you'll have preconceived notions. I hope it's just a sour love movie. It'd be nice to see it as a love story, not an adult love story."
Also, when asked if there were any difficulties while acting, he said, "It seems that the old soft and sticky rice cakes remain. There is a scene where Chi-o breaks up with Il-young and meets at a kimbap restaurant. The scene where Il-young says 'Chi-o' and sits down. In that scene, I thought a lot about what I would do if I was this person. A lot of forgotten emotions came to my mind," he added.
The movie 'Sweet and Sweet' will be released on August 15th.
Photo courtesy = Mindmark Co., Ltd.
Reporter Ha-neul Lee, Ten Asia greenworld@tenasia.co.kr