MOVIE
Park Jung-min "Yoona texted me saying she was upset"
Interview with Park Jung-min as Jang Do-ri in the movie 'Smuggling'
'Smuggling' to be released on July 26th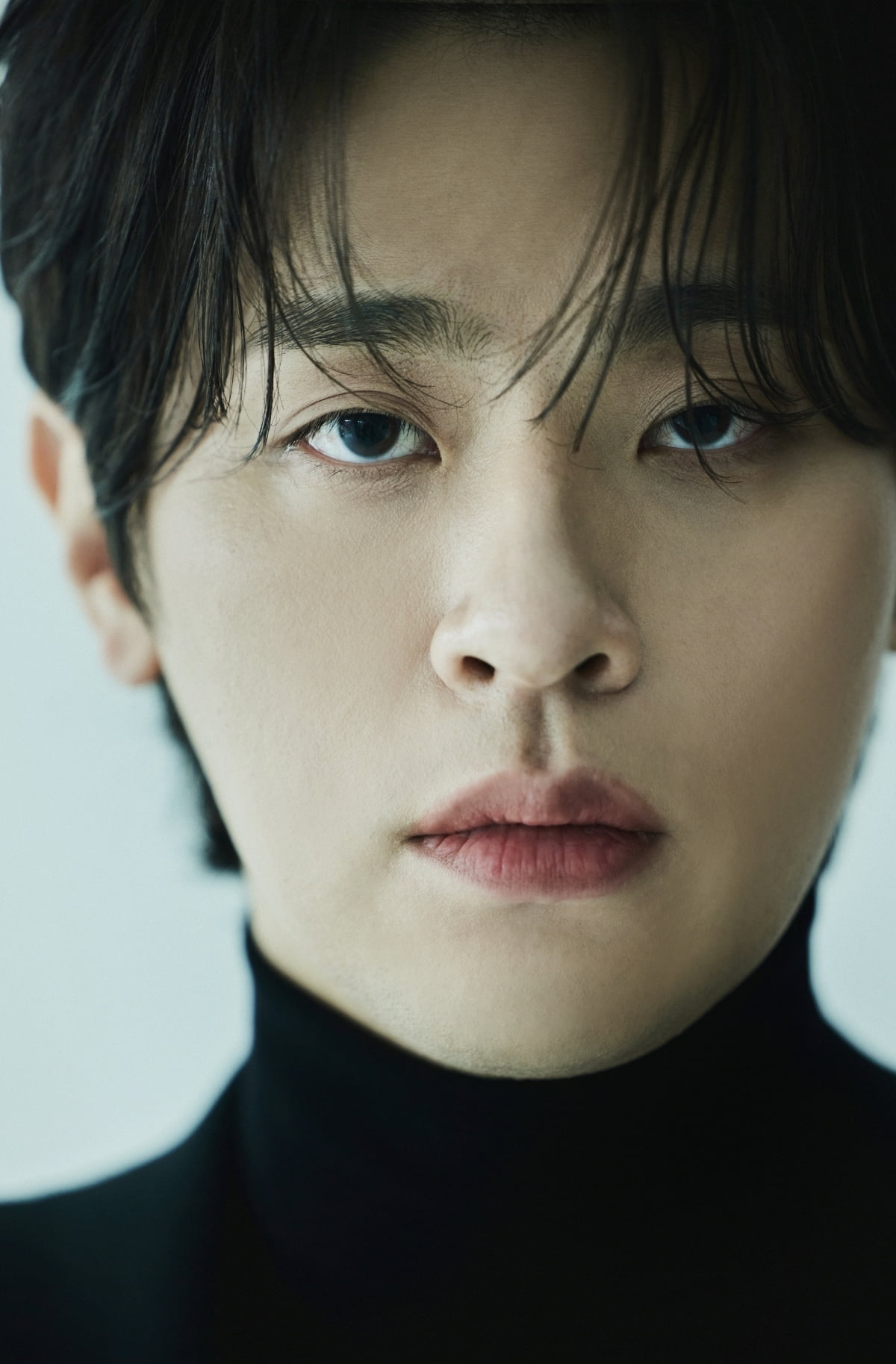 Actor Park Jung-min (36), wearing a black cap and navy short-sleeved shirt, sat down and told the story. It was a bit slow and the way he stopped for a moment when he had a lot of thoughts was attractive.
On the 24th, Park Jung-min had an interview about the movie 'Smuggling' (Director Ryu Seung-wan) in Sogyeok-dong, Jongno-gu, Seoul.
Jang Do-ri, played by Park Jung-min in 'Smuggling', is the youngest member of the smuggling scene between the charismatic Chun-ja (Kim Hye-soo) and Jin-suk (Yeom Jeong-ah). Jang Do-ri runs amok with the ambition of being able to change her life once as they have a vacancy for a while.
The change that stands out the most for Park Jung-min, who plays Jangdori, is his physical appearance. Director Ryoo Seung-wan said, "I want to look like a different sailor," and Park Jung-min immediately went to work out and gained weight.
"It was not a bulk up, but a lean up," said Park Jung-min, who increased his weight by about 15kg and went up to 80kg at the time of filming.
"During the inspection, when I saw that I was wearing white merias and my stomach was showing, the coach said, 'How about going out like this, Jeong Min-kun?' It's in minus condition."
For Jangdori's visual, I followed director Ryoo Seung-wan's direction. Jang Do-ri started from "Hometown Mister" in the memory of director Ryoo Seung-wan.
"What the director said very clearly is that there is a man like that in the director's hometown, and I followed the man's actions in the director's memory. This is a character with specific directions. It wasn't as good as it was, so I think I received it on the spot."
Regarding Jangdori, Park Jung-min said, "Isn't there a typical country man in the 70s? Among them, there are people who speak without going through something. I think they were people who spoke from the heart without going through the brain."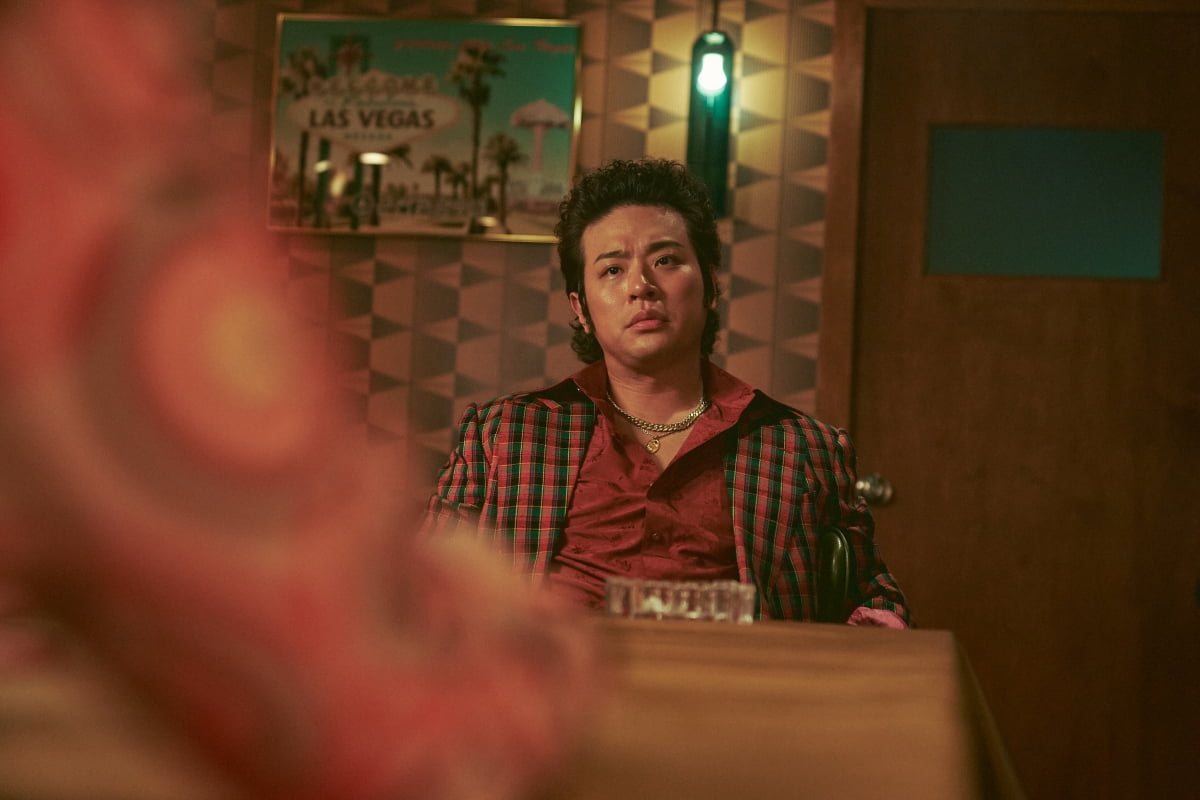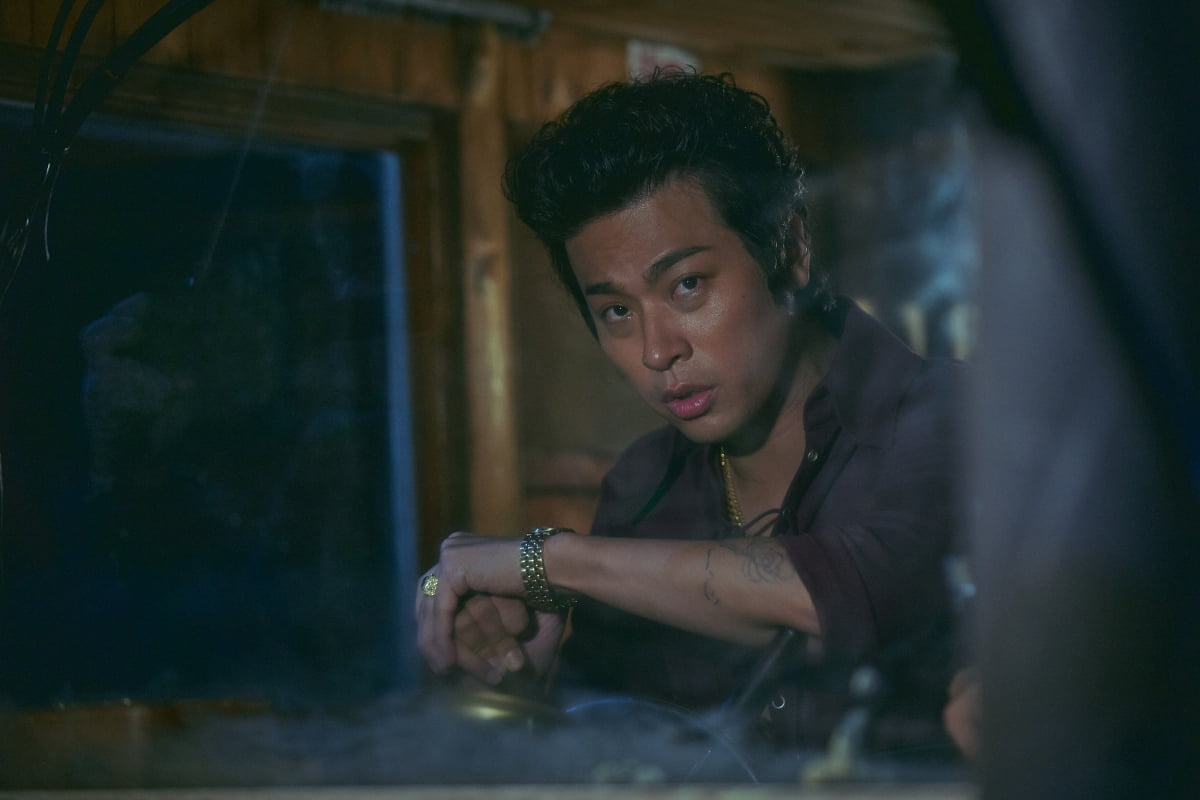 Senior Kim Hye-soo helped a lot in completing the Jangdori fashion.
Park Jung-min said, "Senior Hye-soo helped me the most with the style. Even when he wasn't working on a project, he said he thought he was very cool and saved costumes that he wanted to appear in a movie." It was difficult to find fabric at the time, so I had to bring fabric from Turkey, but I remember that she put all her heart and soul into making clothes."
When asked what he thought about Jangdori's shocking visual completion, Park Jung-min said, "I was rather excited than shocked."
"There are times when I wear a mask when taking acting lessons at school, so I suddenly feel a little more free to act. I think I can have fun doing it because I feel like I'm wearing a mask. It's not my usual face, so I'm convinced no matter what I do. I think this went widened the range of tolerance. I think it was very exciting."When asked how it was while acting with seniors with strong auras such as actors Kim Hye-soo, Yeom Jeong-ah, and Jo In-seong, he said, "Since they are seniors with a great aura and energy, I once thought that I shouldn't halve them." I was at a loss and worried about what to do if I couldn't perform well,"
he said.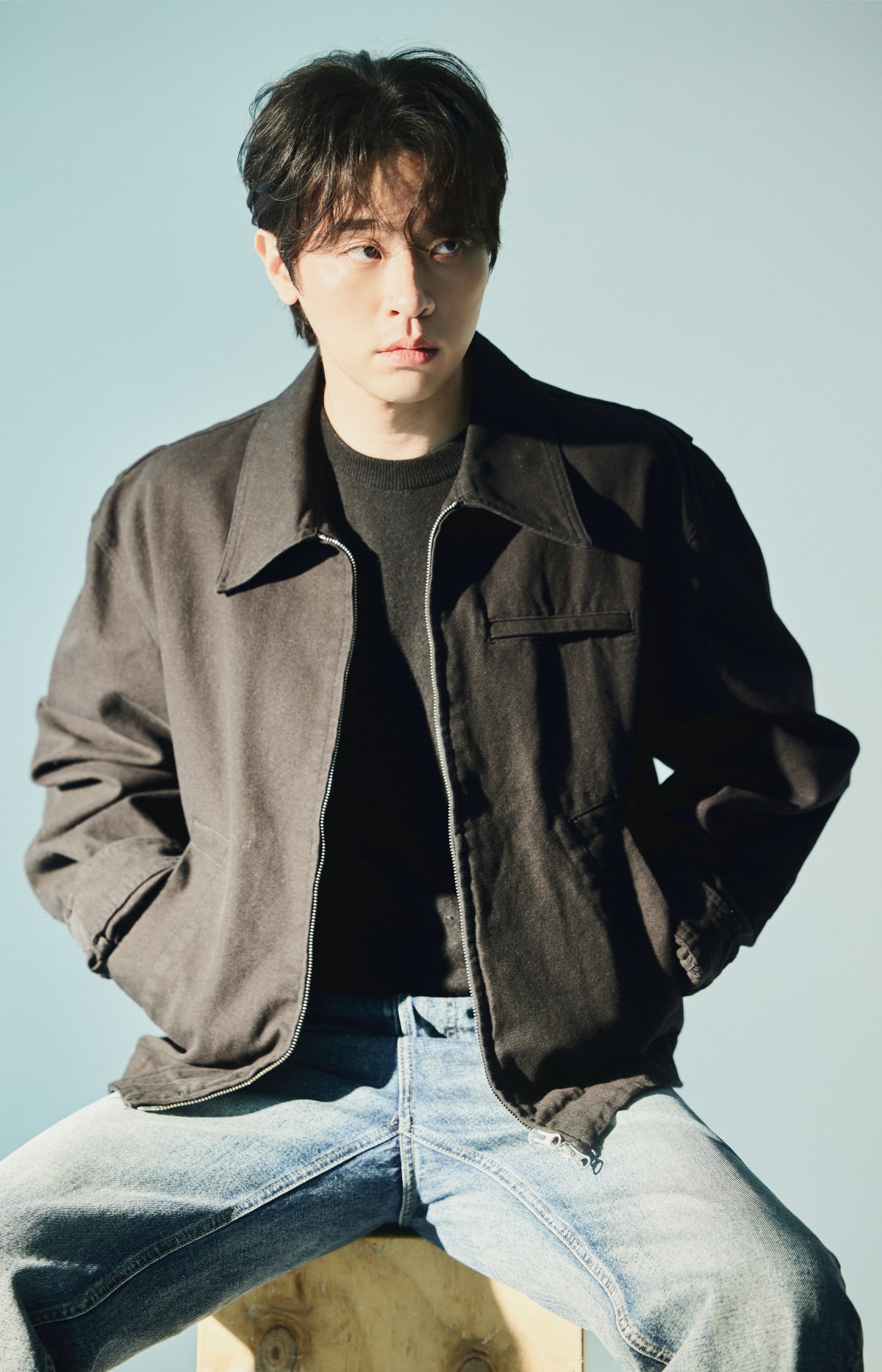 When you match your acting breath, fights often come and go. When asked if there was a fight, he smiled brightly, saying, "I didn't think, 'I will beat Jo In-seong!'". Park Jung-min also explained the action scenes with Jo In-seong.
"In the script, all the music related to the scene was written. When I heard the song 'Putting a silk cloth in my heart', I felt my heart race. I wondered what it would feel like when that music and this action scene were put together. I heard this. I thought that I should do a thin acting that is filmed instead of a flowing acting."
In the play, there is a scene where Park Jung-min gets angry and bites a glass while drinking, and in relation to this, he said, "I was compared to senior Jung Woo-sung from 'Asura' on set. It was so embarrassing." He said
, "The director said that Jo In-sung and Jung Woo-sung are the three most handsome actors."
Then, he said, "I'll cancel it, but it's just what the director said," causing laughter.
Park Jung-min did not hide his admiration for Jo In-sung's good looks. Park Jung-min, who once said, "My biggest fear was having my face cut after Jo In-sung," said, "I was trying to pretend to be witty, but in fact, I was amazed at the close-up of Jo In-sung. he laughed.
"However, I didn't have much exclamation on set. So I was a little worried. I just did what the director told me to do, and there were a lot of processes of assembling and making one by one. I don't think there's ever been a moment where I had to put up with it."
Park Jung-min said that he struggled as the youngest line with Go
Min-si, the coffee shop madam Go Ok-bun. He was one of the actors,"
he said.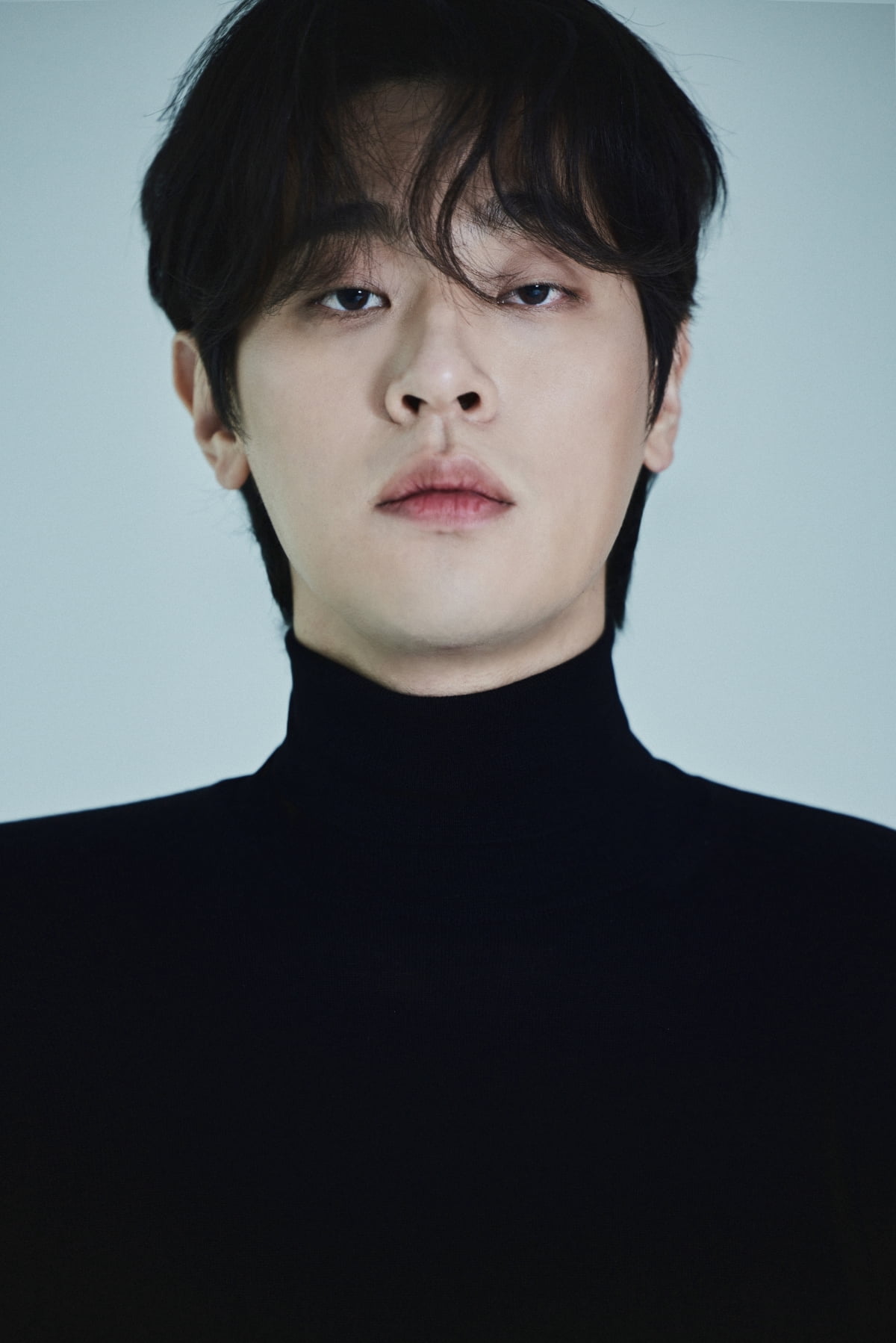 "I was in my mid-30s, but I was the youngest on set. I was sitting quietly and Minshi was also sitting quietly next to me. We whispered and discussed, and then went and acted as if nothing had happened, and that moment is very memorable. Minshi said, 'Oh, what should I do?' and then went and screamed and came back, and that was fun. It was a time when the two youngest members struggled to survive on set."Park Jung-min said, "But Min-shi has a very bright personality. He gets along well with the seniors and sits next to them. I was envious of Go Min-si, who has a good social life.
" When he came, I was by his side. Then, I played with the Jangdori gang who acted with me. It was fun because the hyungs were funny," he
said with a laugh.
When Park Jung-min, who said, "I can't make eye contact with people," was asked, "Why can't I make eye contact?", a simple answer came back, "Because I'm too embarrassed."
"If I make eye contact, I'm afraid they'll say, 'Why are you looking at me?'
Park Jung-min, who doesn't think the size of the role is very important, smiled, saying, "If I think it's worth trying, I choose it."
"Characters, roles, scenarios, and whoever makes them are important factors when choosing a project. I don't think the size of the role matters. If I like the role, I tend to do it without thinking in particular."
Park Jung-min, who recently appeared on tvN's entertainment program 'Amazing Saturday' to promote 'smuggling', gave a laugh by not being able to answer the quiz well. In particular, actress Lim Yoon-a, who worked together in the past movie 'Miracle', was criticized for not being able to match JTBC's 'King the Land', which she is currently appearing in.
Regarding this, Park Jung-min
said, "I got a text message from Yoona. I'm upset that I couldn't match 'King the Land'" and laughed, saying, "I'm sorry."
'Smuggling' will be released on the 26th.
Jiye Choi, staff reporter at TenAsia wisdomart@tenasia.co.kr