MOVIE
'Guardian' Jung Woo-sung's first feature film directed, invited to numerous overseas film festivals
Opening August 15th
30-year-old veteran actor Jung Woo-sung's first feature film directing
Attention to the eerie acting of Kim Nam-gil, Park Sung-woong, Kim Jun-han, and Park Yuna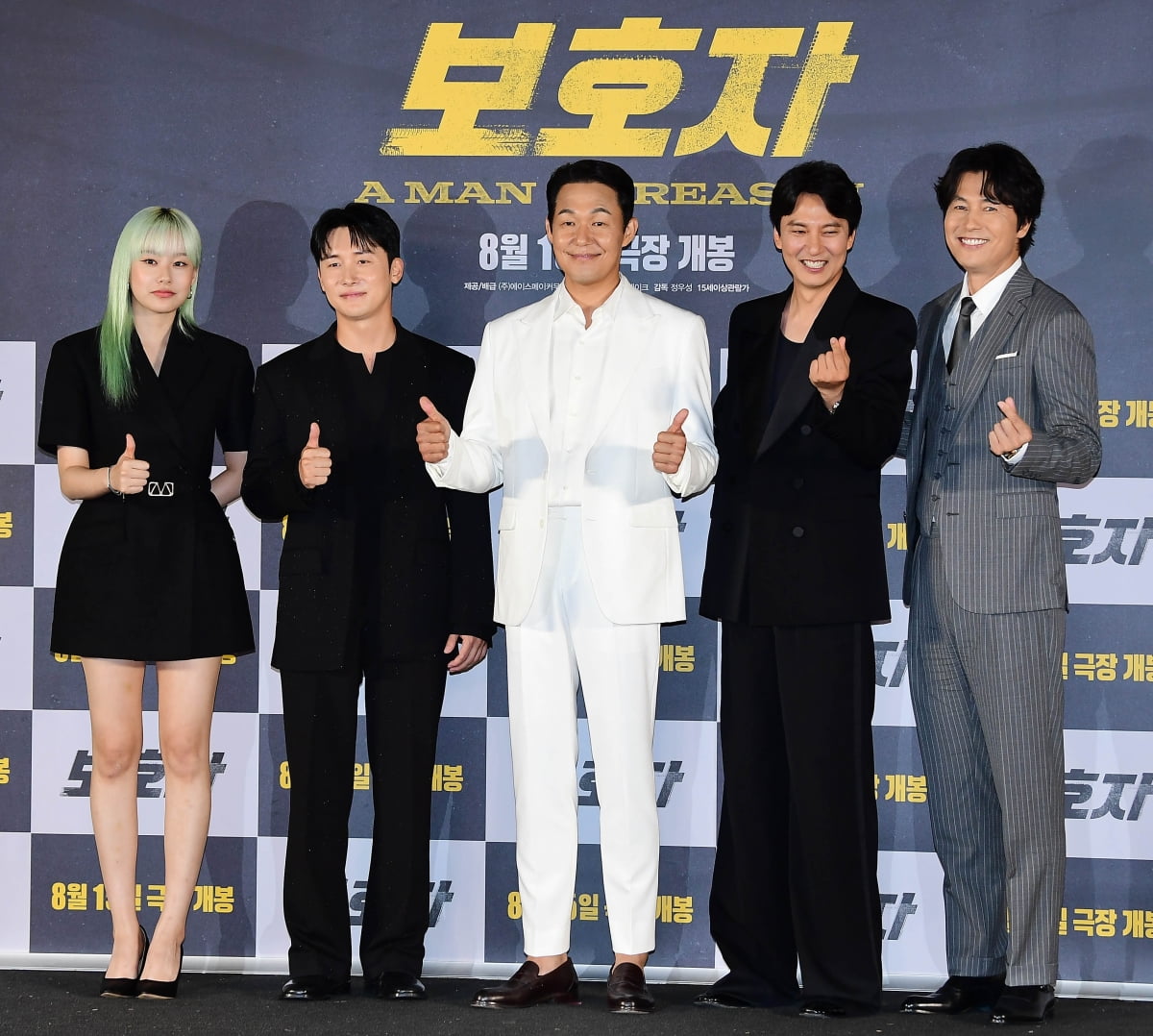 'Guardian' has already received good reviews at numerous film festivals abroad. Attention was focused on the debut film of new director Jung Woo-sung, who was an actor for 30 years. Jung Woo-sung explained that he wanted to show it to Korean audiences quickly, adding that he would be beaten quickly. Will Jung Woo-sung's 'Guardian', starring as an actor and director, win the hearts of Korean audiences?
On the 24th, a production briefing for the movie 'Guardian' (director Jung Woo-sung) was held at CGV Yongsan I'Park Mall in Yongsan-gu, Seoul. The event was attended by director Jung Woo-sung, actors Kim Nam-gil, Park Sung-woong, Kim Jun-han, and Park Yuna.
'Guardian' is an action movie depicting the story between Soo-hyeok, who is released from prison after 10 years and wants to live a normal life after knowing the existence of a daughter he did not know about, and those who are targeting him.
Director and actor Jung Woo-sung played the role of 'Soo-hyeok', a man who dreams of an ordinary life. Actor Kim Nam-gil played the role of a 100% success rate solver, aka washing machine 'Woo-jin'. Actor Park Seong-woong played the role of 'Eung-guk', the boss of the organization where 'Soo-hyeok' belonged. Actor Kim Joon-han plays the role of 'Sung-jun', the second-in-command of the organization suffering from an inferiority complex, and Park Yuna plays the role of 'Jin-ah', a partner of 'Woo-jin' and an expert on homemade bombs.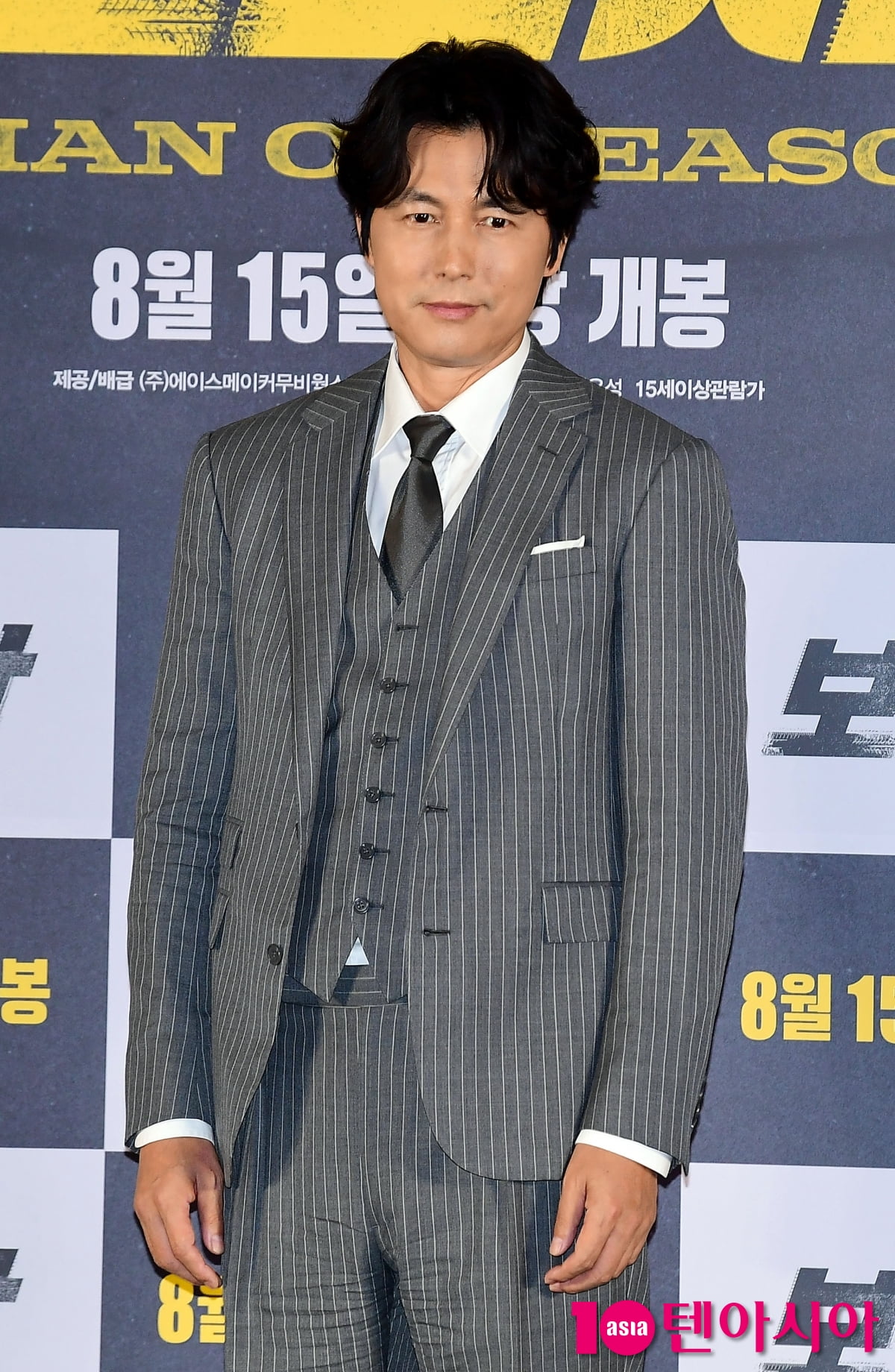 Regarding his impression of filming his first feature film as a director, Jung Woo-sung said, "It is a movie that cannot be answered simply. When I was first offered, I was offered as an actor. Since then, I have been directing. If you listen to the story, it's a simple structure. It is the structure of a story that you would have seen anywhere. As a director rather than an actor, I worried a lot about what kind of perspective to approach when dealing with a work. I came up with the idea that it could be a great challenge to put my color in a familiar story that is comfortable but not out of the big frame," he explained.
When asked how he came to direct, he said, "At that time, I thought I should do an action movie. The producer handed over the scenario, and I thought it wouldn't be bad to show action in a short time. The director, who was preparing to debut, was unable to direct due to personal circumstances. Since I had freed up time for this project, I thought I should try directing, but as if I had waited, he said, 'Yes, senior'. So I did it," he explained.
While playing the role of 'Soo-hyeok', he said, "I had no choice but to think about what kind of actions would be taken when a person whose violence was the most natural was put in an unnatural state, and when he was put in a situation where he regretted his entire life 10 years ago. The action could not be expressed simply as anger to find the child, and I had to find the legitimacy of this person. I tried to do it like the struggle of an angry bull in such a situation."
Then, regarding 'Suhyuk', "He is a person who is in an indecisive situation. In fact, even an ordinary life is vague to him. When you go out into the world, you have to find everything. He is a person who has no choice but to react passively and vaguely because he cannot do it the old way."
'Guardian' is a work that has attracted a lot of attention overseas, such as being invited to the 47th Toronto International Film Festival and the 55th Sitges International Fantastic Film Festival. Jung Woo-sung said, "It's very good. It was nice to be invited with my longtime friend and partner Jung Jae through 'Hunt'. They submitted their own films, not just one film, and wondered, 'Can I have another opportunity like this? It feels like I will keep it for a long time." If you think of it as a 'guardian', it feels like carrying a present here and there. When dealing with various reactions, I thought I wanted to show it to Korean audiences quickly. It was a time that gave me a strange feeling of loneliness. No matter what kind of evaluation I get, I want to be beaten by Korean audiences."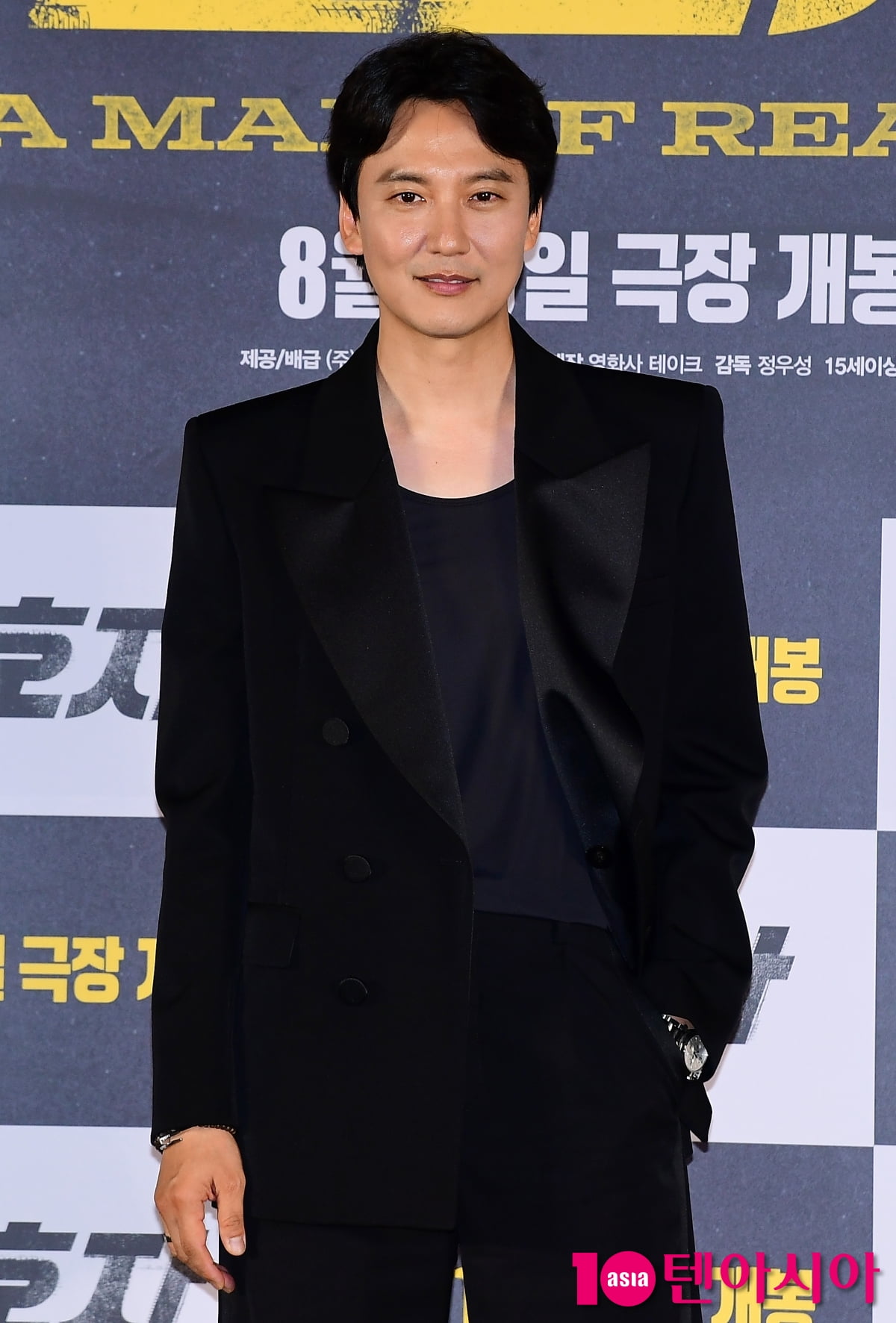 Regarding the reasons and feelings for appearing in 'Guardian', actor Kim Nam-gil said about the opportunity to participate in 'Guardian', "It was burdensome at first. He is a director who knows a lot about actors and knows a lot on set. I thought it wouldn't be easy to go. There was a suffocating feeling different from 'Hunt'. It's a common story that we've seen somewhere, but I tried to express it about the difference. I tried to portray a character I hadn't seen before. The character nicknamed 'washing machine' tried to express it by breaking away from the typical appearance. He said, 'You are the right person'."
Next, Jung Woo-seong said about Kim Nam-gil's casting behind, "Kim Nam-gil has never filmed a movie together. I've seen him many times in private, and I thought Kim Nam-gil's innocence was perfect for the role. The casting process was also more cautious because of my personal acquaintance and my time as a colleague. I had a lot of worries when I sent the scenario. It is because I have to judge as a professional, not as a personal emotion."
Kim Nam-gil, who renewed his life character for each work and won an award through 'Those Who Read the Evil Mind', transformed into a handsome 'Woo-jin' this time. He said, "It is a role that is different from the typical killer. He is a killer who takes care of the dirty work of the group. It's an unusual killer. He said he didn't want me to deliberately put him within the definition of a psycho or sociopath, so I tried to show him innocent, pure, and cruel."
He is a 30-year veteran actor, but regarding breathing with Jung Woo-sung, who is a new director, "It was very difficult. There was nowhere to run. From my point of view, it seems that there are two types of directors: those who know the actor's breathing, and those who use actors expendably. Director Jung Woo-sung knows breathing and acting so well that there was a part that was scary. In the case of this work, I did as I was told, 'I think this'."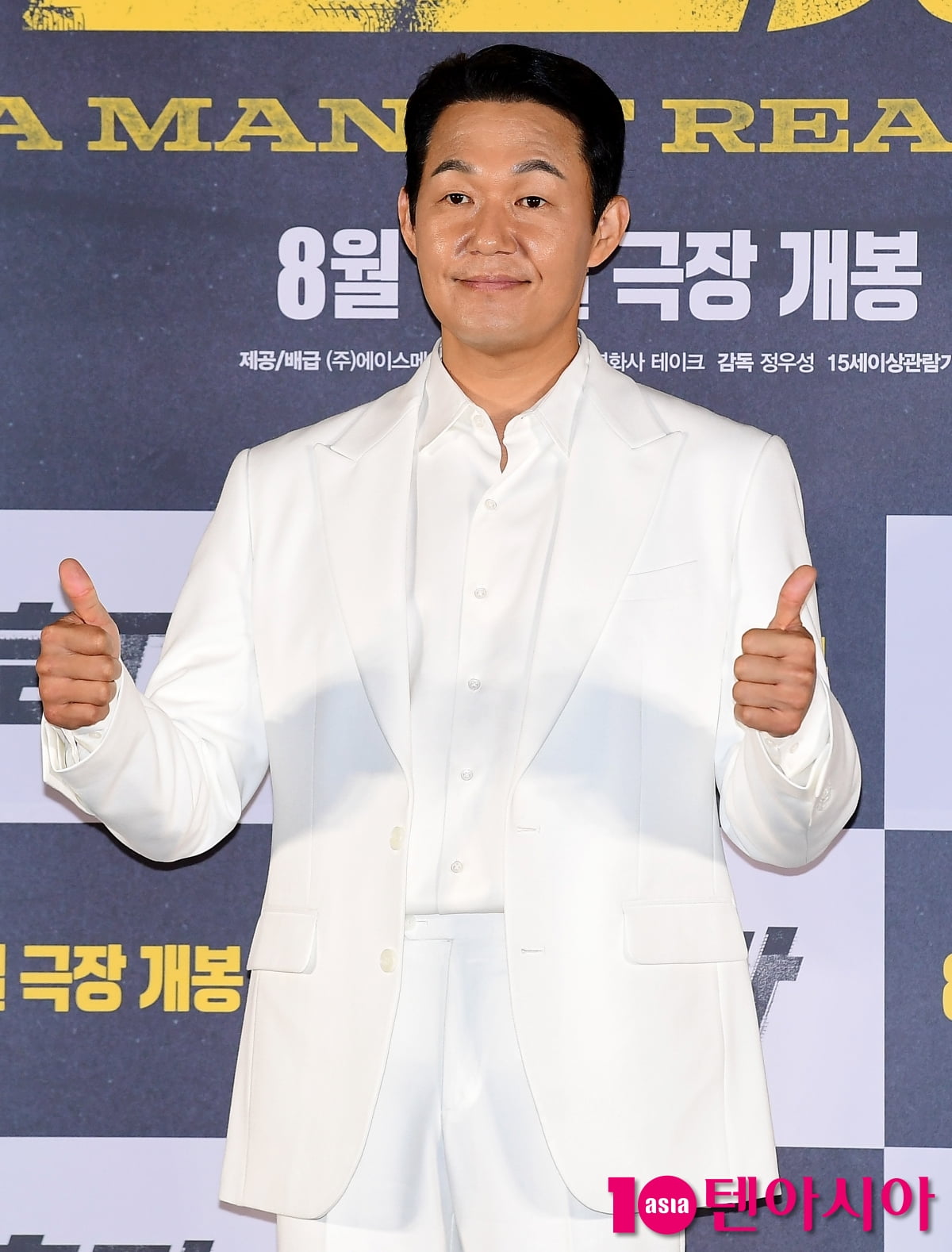 Regarding his impressions of participating in Jung Woo-sung's first feature film, 'Guardian', Park Seong-woong said, "There was no particular reason. I longed for how to keep this position, but I thought this was a true power-to-power relationship on set. I was acting with my hands and feet tied, but in the last take, I was told to act to my heart's content. I thought, 'He's a director who can live with the details'."
Regarding the behind-the-scenes story of casting Park Sung-woong, Jung Woo-sung said, "Park Sung-woong is a loyalist. I contacted him through the producer. He approached me with an open mind. He showed his will to show his performance as a director to overcome that," he explained.
Park Seong-woong continued, "There was a story that there was another actor originally. There was a story that actor Kim Nam-gil said 'The bad guy is Park Seong-woo', but is that true?" Jung Woo-sung, who heard this answer, said, "That is not true. I had no choice but to cast actor Park Sung-woong because he has charisma and a physical part."
He is a 30-year veteran actor, but regarding his breathing with Jung Woo-sung, who is a new director, he said, "I think it was successful. Seeing that the director was an actor in his 30s, I felt a bit protected. Only the first day was difficult. The next day, when there was no filming, I drank while talking about the character as much as I had filmed. It was helpful for my acting, and the more I went, the less I had to do takes. It was a unique experience to 'cut' while acting at first."
Regarding Park Seong-woong, who is regarded as the atmosphere maker at the scene, Jung Woo-sung said, "He did barbamba at a dinner party. When I went to the set, actor Park Seong-woong made a new repertoire. The scene was so much fun," he added.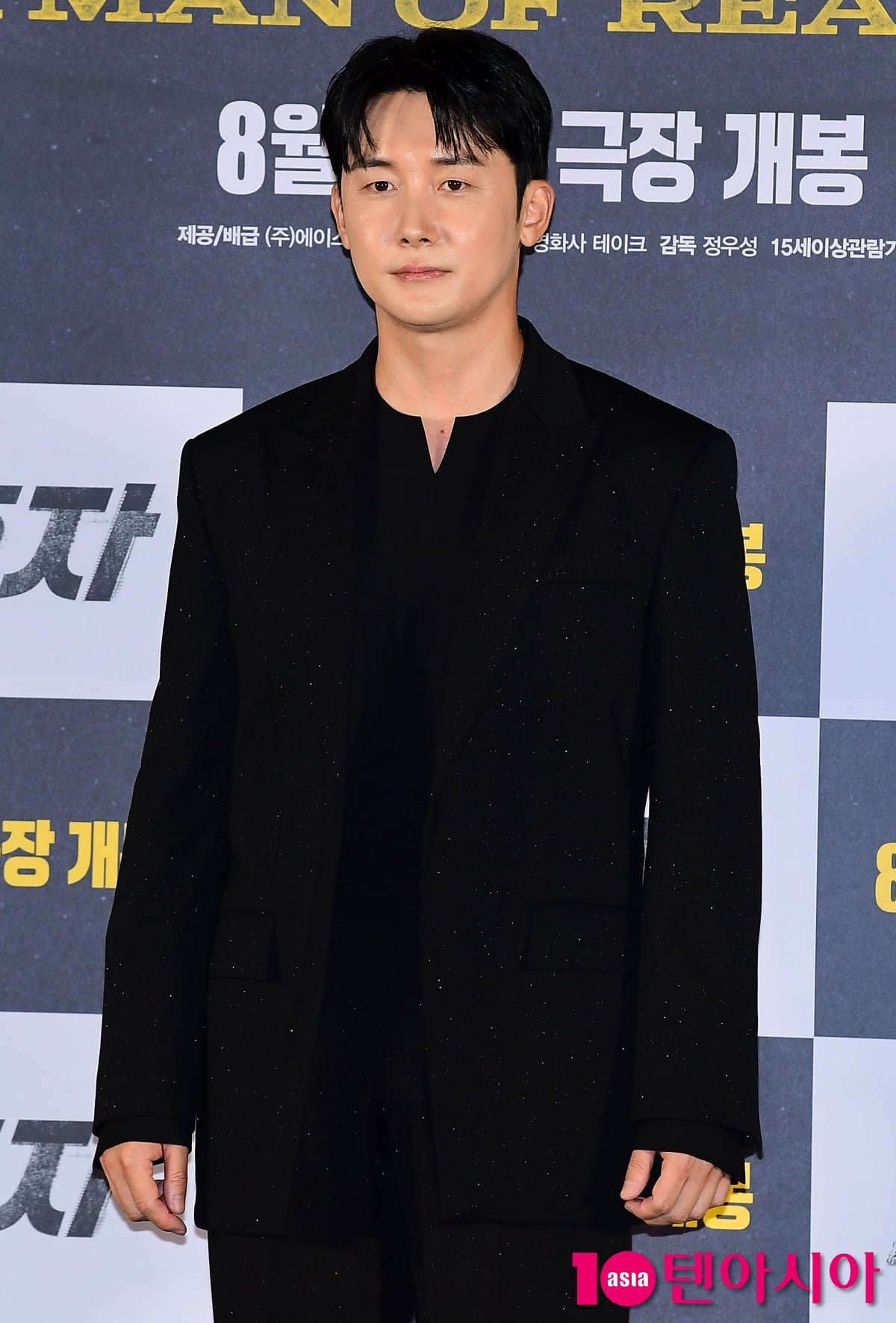 Regarding his collaboration with Jung Woo-sung, actor Kim Joon-han said, "Since I was young, I have admired my senior for a long time with 'Beat'. I was looking forward to participating because I respected him. I thought that there would be parts where the character 'Sungjun' could be made fun. I think I made it well while exchanging interesting ideas with the director."
Jung Woo-sung said, "I was very impressed with 'Park Yeol'. When we met in another field, I thought, 'Who is this actor? It would be nice if we could meet in the same work," he said, revealing the behind-the-scenes story of Kim Joon-han's casting.
Kim Jun-han showed infinite respect for Jung Woo-sung. He said, "Nam-gil hyung called Jung Woo-sung senior 'my man'. I want to love you more." In response, Jung Woo-sung said, "I hope I can feel the excitement for a long time. In order to create a site of good memories, I think it is necessary to take responsibility for the site. I don't know what kind of evaluation it will receive, but I want to give some degree of satisfaction in terms of build quality. I don't think it will change in the future."
Regarding the character he plays, he said, "'Sung Joon' is a person who puts everyone in a difficult situation by doing something he wasn't told to do. While 'Soo-hyeok' was in prison for 10 years, he became the second-in-command, so he is a person who continues to suffer from anxiety." He also said, "I entered in the first person and gave me a lot of ideas. It was so much fun. I had an opportunity to receive ideas and make them new," he said, revealing an anecdote from the field.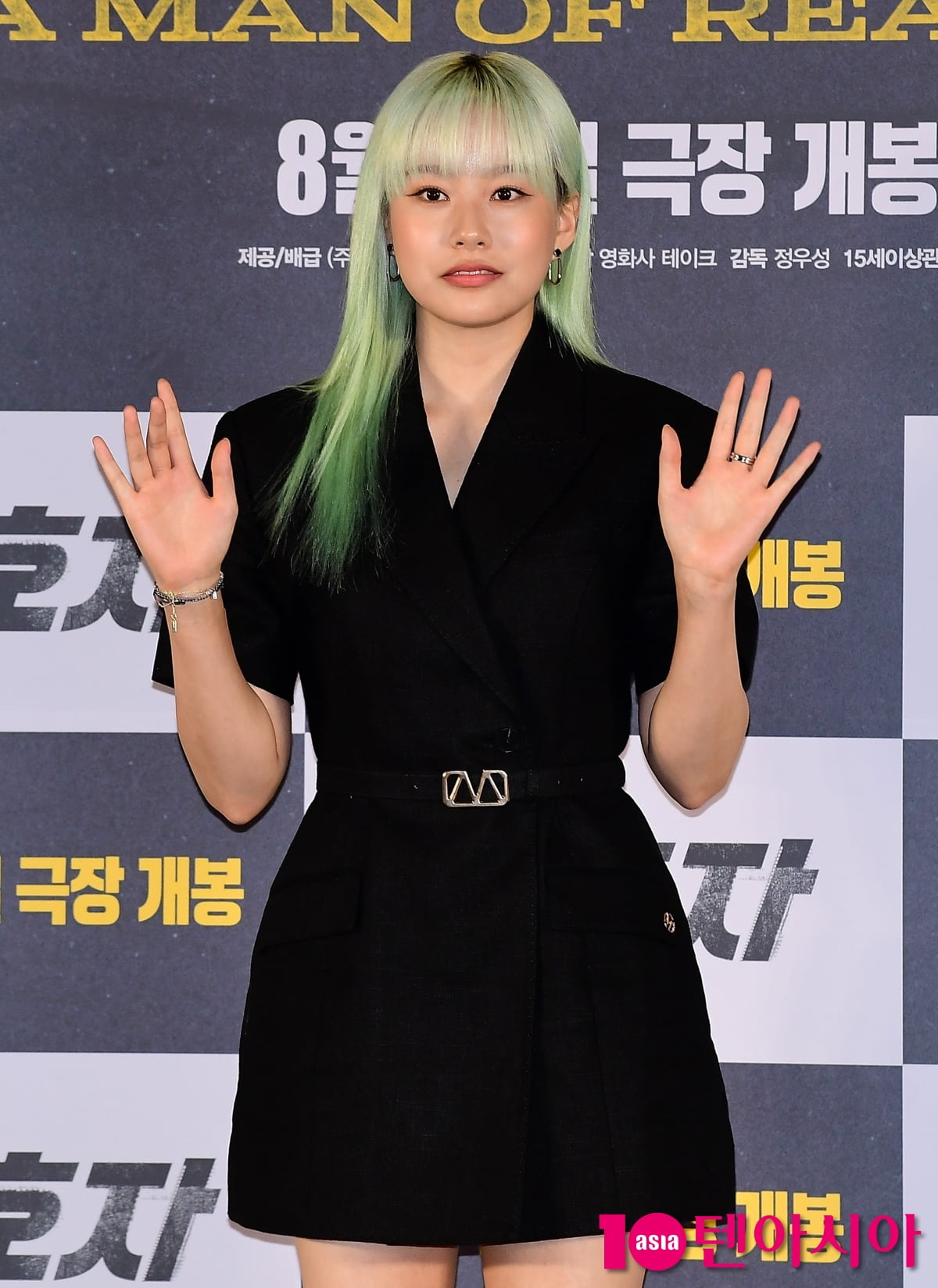 Actress Park Yuna, who said she took part in 'Guardian' after auditioning, said, "I was so scared when I first met the director. I thought a lot about whether I could do well. From the beginning, I wanted to shoot an action movie. Casting was confirmed, and I hugged my mother."
Regarding the reason for casting Park Yuna, Jung Woo-sung said, "I was impressed by her human tendency and calm tone. In the scenario, 'Jin-ah' protrudes, and it seems like a person who gaslights and seizes 'Woo-jin', but it's not like that. I think I can show Woojin's innocence because he is calm. I thought that making homemade bombs shouldn't be seen as something special or an act of showing off superiority. When I came in through the audition door, I liked them to the point where I thought, 'Is that friend interested in auditioning right now?'"
Regarding her character 'Jinah', she said, "I am Woojin's partner and an expert on homemade bombs. I think he is the protector and brain of 'Woojin', who runs amok." He explained, "I've never seen a character like this before. When I read the script, I thought, 'Can I understand it?' But the director caught me well in the beginning."
"Being a rookie, there were difficulties. I took almost free acting lessons and acted comfortably," and Jung Woo-sung, who heard this, said, "You didn't pay for lessons," and everyone burst into laughter.
'Guardian' will be released on August 15th.
Reporter Lee Ha-neul, Ten Asia greenworld@tenasia.co.kr