MOVIE
'Mukorita by the River', a warm healing movie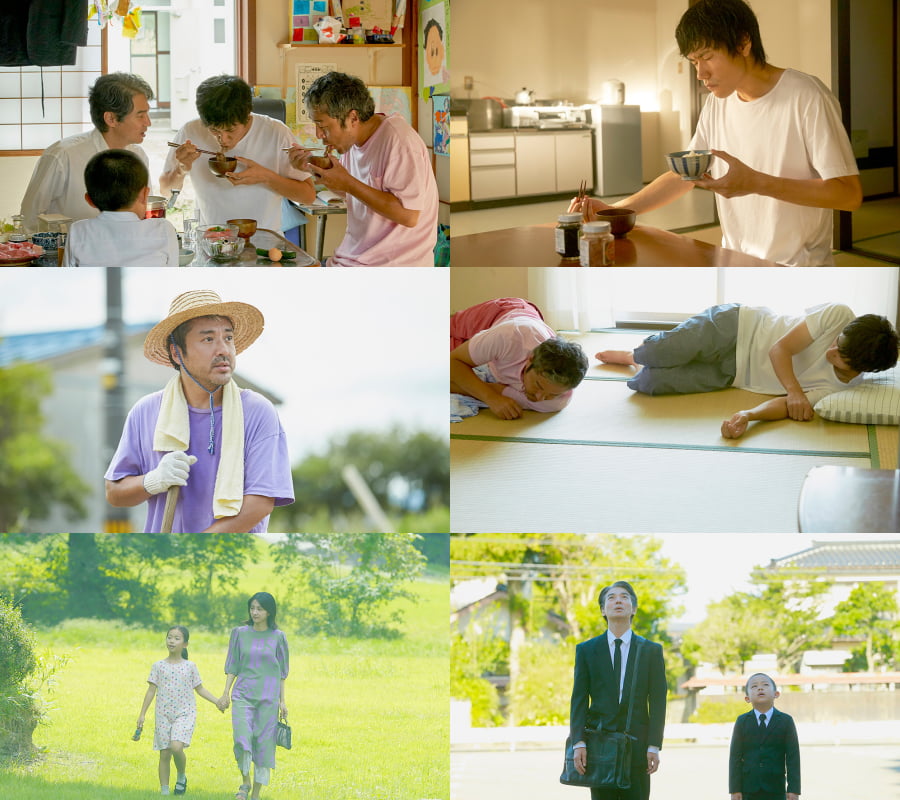 Director Naoko Ogigami's new film 'Mukorita on the Riverside' will be released in Korea in August.
The movie 'Mukorita by the River' is a healing movie in which 'Yamada' (Kenichi Matsuyama), who gets a job at a factory in a small town, heals each other's wounds with the neighbors who live in the 'Mukorita Row House' and live with their own stories. It is also a new film by director Naoko Ogigami, who has a strong fan base in Korea with warm healing films such as 'Kamome Diner' and 'Glasses'.
In the released still cut, the stills of four people sitting around the table and eating sukiyaki draw attention. In particular, the image of the main character 'Yamada' and her next-door neighbor 'Shimada' dipping and eating meat in a bowl of raw eggs makes the viewer's mouth water, and shows the strength of director Naoko Ogigami, who conveys the warmth of life with simple scenes. The image of 'Yamada' carefully savoring a simple meal and the image of 'Shimada' wearing a straw hat and cultivating a garden are also included.
Next, the neighbors 'Yamada' and 'Shimada' lying on the tatami mat, 'Minami' mother and daughter walking through a green grass, and the stills of the father and son 'Mizoguchi' selling tombstones show off a summer-like atmosphere and each has its own story. It foreshadows the chemistry of the residents of 'Mukorita Town House'.
This film, which was nominated for the Ji Seok Award at the 26th Busan International Film Festival, is a film that fully demonstrates the personality of minimalist Naoko Ogigami. It has been praised as another healing movie that makes you listen to the beauty of small and trivial things instead of big and flashy ones.
'Mukorita by the River' will be released in Korea in August.
Reporter Lee Ha-neul, Ten Asia greenworld@tenasia.co.kr