MOVIE
Kim Hee-ae, after studying English every day for 15 years... Perfect English lines in 'The Moon'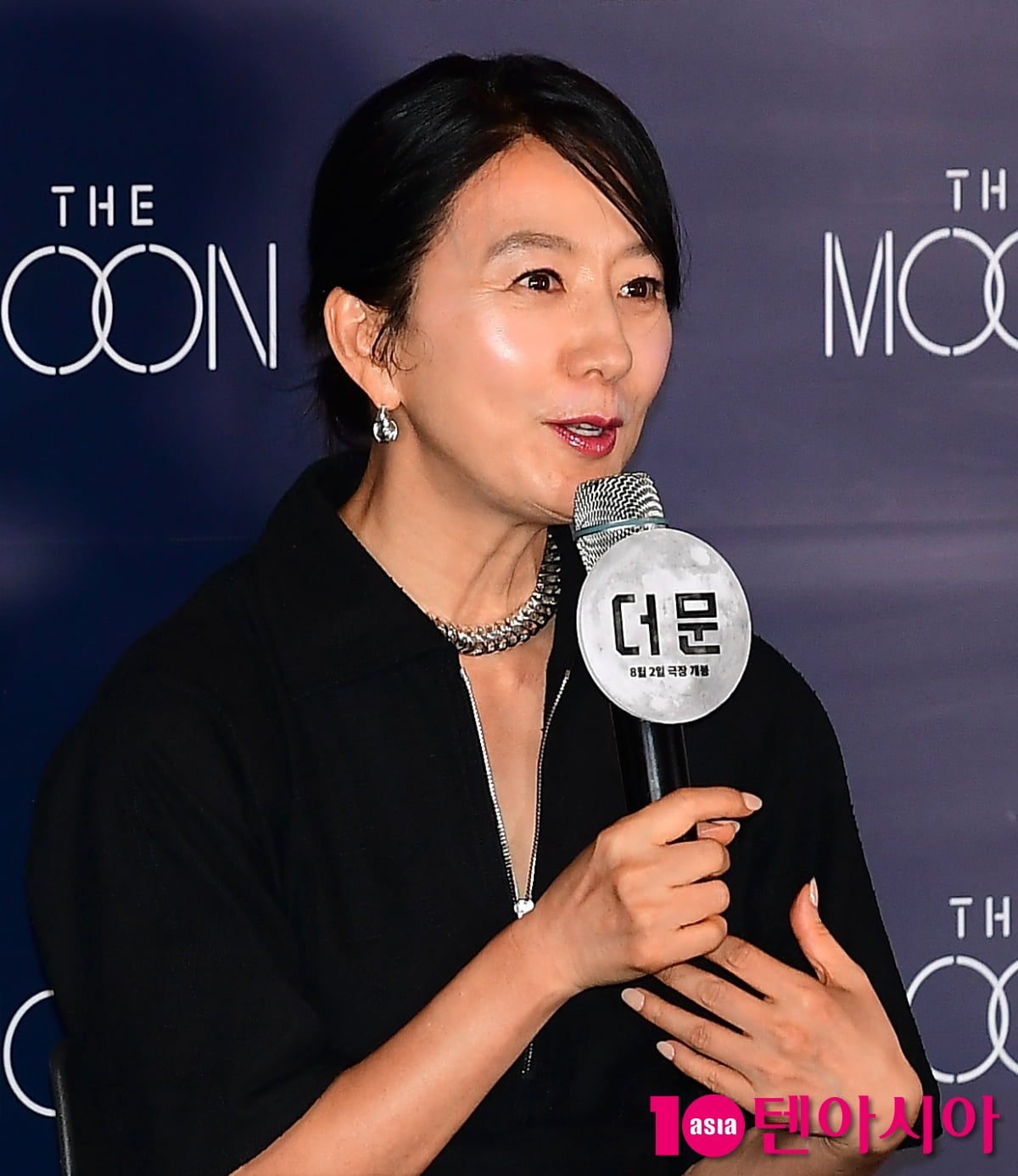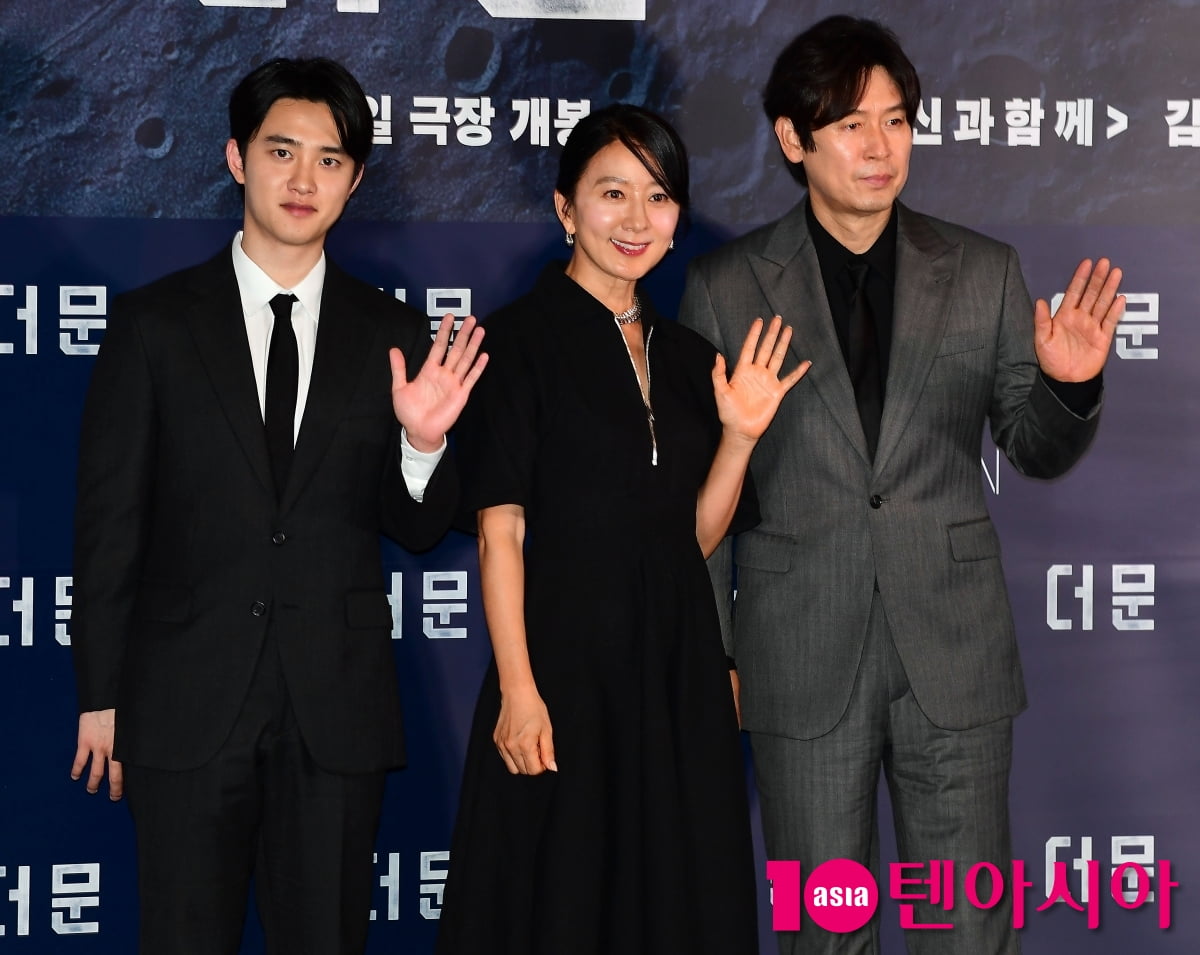 Actress Kim Hee-ae added a meaningful line to her filmography.
Kim Hee-ae made a special appearance as Yun Moon-yeong, the main director of NASA's manned lunar orbiter, in the movie "The Moon" (director Kim Yong-hwa), which was released on the 2nd.
In the ending credits of 'The Moon', we looked at the truly 'special' performance of 'And Kim Hee-ae'.
# Express! character digestibility
Kim Hee-ae first appeared as an interviewer on a CNN news screen and overwhelmed the screen with her fluent English skills and intellectual charisma, reminiscent of a real NASA director.
In the scenes of briefing NASA executives on the movement of the lunar orbiter or giving instructions to astronauts, Kim Hee-ae's ability to digest characters on a different level was enough to draw admiration.
Previously, Kim Hee-ae said at the press preview of "The Moon", "It was difficult and worrying when I memorized the English lines, but when I started filming, I was completely immersed in Moon-young's emotions, and I was able to break down the language barrier and focus on acting." Even in a special appearance with a small amount, he did his part by showing fierce efforts to 'never act carelessly' and perfect character immersion.
# High quality! emotion
Upon hearing the news that the astronauts were stranded on the moon, Kim Hee-ae raised the level of immersion in the play by convincingly expressing Moon-yeong's complex feelings, conflicting between her duty as a NASA director and her desire to help rescue the Korean crew, with her sincere acting.
Kim Hee-ae, who finely tuned Moon-young's humane side and the flow of boiling emotions in contrast to her cold-hearted charisma, once again proved her strong potential as a 'believing and watching actor'. Kim Hee-ae's irreplaceable high-density emotional performance infused the character with persuasive power and gave more impression than a special appearance.
# It's up! publicity goddess
Kim Hee-ae, who made a special appearance in 'The Moon', also participated in various promotional activities.
Kim Hee-ae, who encouraged viewing by attending various offline events such as production briefings, press previews, red carpets, and stage greetings, especially in the red carpet showcase, signed autographs for fans until the end of the cast, and took a selfie together. aroused
In addition, Kim Hee-ae's extraordinary sense of affection for publicity, showing off the MZ generation trend 'superstar cut' in red carpet outfits, also attracted attention.
Meanwhile, 'The Moon' depicts the desperate struggle between Seon-woo (played by Do Kyung-soo), a space crew member stranded on the moon due to an accident, and Jae-guk (played by Seol Kyung-gu), the former head of a space center desperately trying to save him.
Reporter Ryu Yae-ji and Ten Asia ryuperstar@tenasia.co.kr