MOVIE
The 19th Jecheon International Film Festival, the competition part judges revealed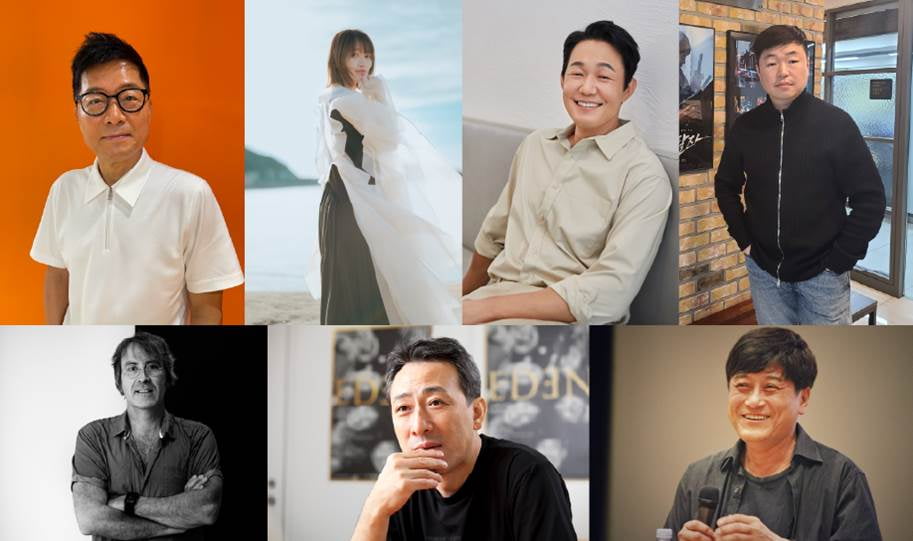 The 19th Jecheon International Music & Film Festival appointed director Kang Je-gyu, film director Huh Cheol, CEO Jang Won-seok, CEO Lee Bong-woo, actor Park Seong-woong, actor Miu Sakamoto, and music director Yorund Influenza Ge Samuelson as judges for the competition section.
Director Kang Je-gyu, who led the renaissance of Korean cinema with 'Ginkgo Bed', 'Shiri', and 'TaeGukGi: Brotherhood Of War' was appointed as the chairman of the jury for the international competition section.
The judges include Miu Sakamoto, a well-known musician and child of the late Ryuichi Sakamoto, who won the Jecheon Film Music Award this year. Actor Park Seong-woong, who is overwhelming the screen, and producer Jang Won-seok, the Midas Hand of the film world, well-known for the success of the
'
THE OUTLAWS
'
series, have been named.
In the Korean competition category, Jorund Fleur, a former pop musician who not only recorded platinum sales, but also won the Norwegian Amadan Award for Best Music Award and the Harpa Nordic Film Composer Award for the music of 'Everyone Hates Johan' introduced at the gala presentation. Ge Samuelson was the music director.
Lee Bong-woo, CEO of Cinequanon, who received the Special Achievement Award at the 2003 Busan International Film Festival for distributing
'
Joint Security Area
'
and
'
Memories Of Murder
'
to Japan, causing a 'Korean wave', and a professor at the Department of Arts at Nanyang Technological University in Singapore. Director Heo Cheol, who directed the movie version (2012), 'Miracle Travel (2015)' and 'Come Back (2017)', will participate as a judge.
The results of the screening will be revealed at the closing ceremony held at the Cultural Center on August 15th. A prize money and plaque of KRW 20 million will be awarded for each grand prize in the International Competition category, a prize money and plaque of KRW 10 million for each feature film in the Korean Competition, and a prize money and plaque of KRW 5 million will be awarded for each short film.
On August 11th, the 'JIMFF Fan Stage' will be held at the Cultural Center where international competition judges and fans can meet and communicate.
Reporter Ha-neul Lee, Ten Asia greenworld@tenasia.co.kr