MOVIE
Actor Park Jung-min, his acting spectrum as deep as the deep sea
Unstoppable Acting Transformation Actor Park Jung-min
Debuted with 'Bleak Night', 12 years
'Harbin', 'One Win', 'War and Revolt' to be released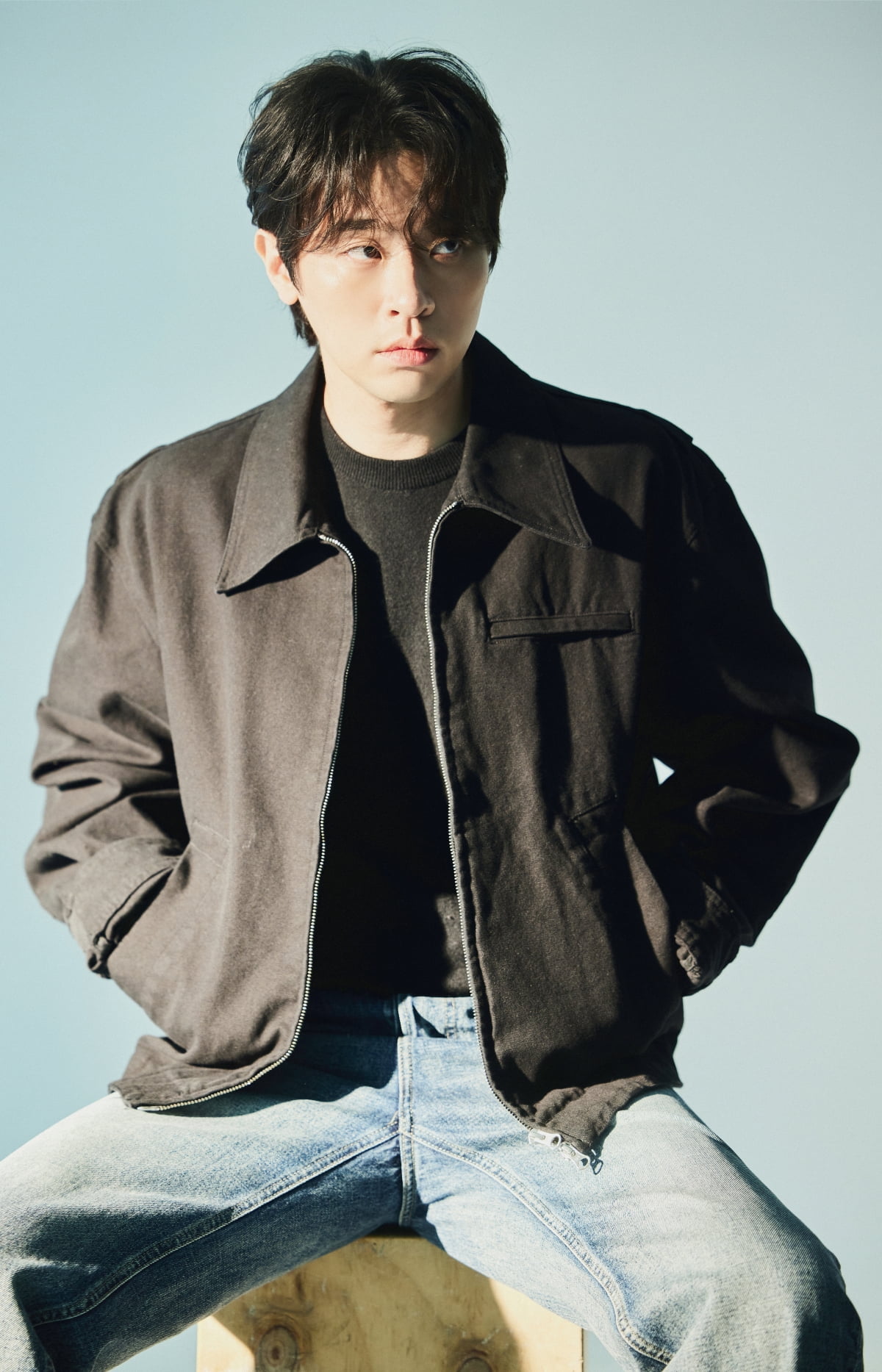 Actor Park Jung-min is unstoppable. If you watch his acting in awe, you can feel the strange charm that overwhelms the crowd without any decorations and the rough surface of the unrefined raw thing. For that reason, among the many words that modify Park Jung-min, the unstoppable that seems appropriate is buried throughout his filmography.
Park Jung-min, who is usually known as a master of irritable acting, actually appeared like a rising star in Chungmuro with the movie 'Bleak Night' (director Seong-hyun Yoon). In 'The Watcher', which depicts the seeds of catastrophe brought about by the immature friendship between Dong-yoon (Seo Jun-young) and Hee-joon (Park Jung-min) surrounding high school student Ki-tae (Lee Je-hoon), Park Jung-min showed a foolish yet intense gaze with poison. Actor Park Jung-min, who made his debut with 'Bleak Night' and has already celebrated his 12th year, threw off his rookie mask and established himself as an irreplaceable actor who shows his own identity. What kind of presence can Park Jung-min, an actor who is expected to have more in the future, become an actor in Chungmuro?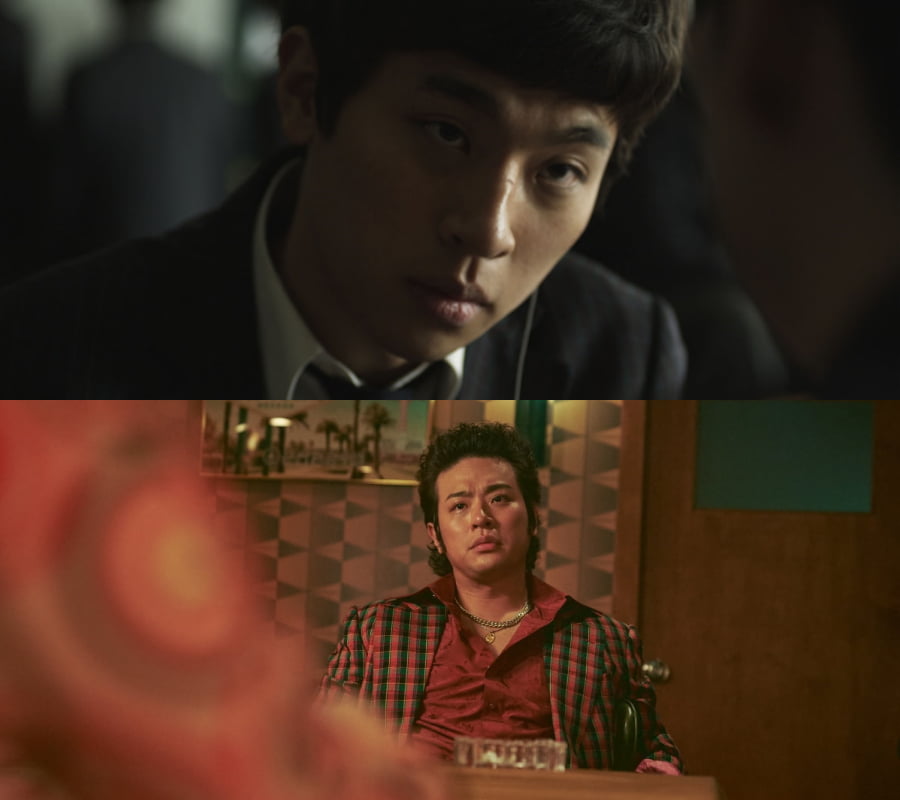 In the movie 'Smuggler' (director Ryu Seung-wan), which was released on the 26th, Park Jung-min played the role of Jang Do-ri, who has a lot of fried hair, raised eyebrows, and a rough temper. Set in the 1970s, the film tells the story of smuggling haenyeo who secretly retrieve goods from the depths of the sea. last 2 days
'Smuggler' surpassed 2,417,746 cumulative audiences and succeeded in reaching 2 million viewers within a week of its release. As the saying goes, 'You can know ten roads in the water, but not one person inside,' 'Smuggler' shows the essence of ugliness with the intertwined desires of people whose true intentions are unknown. Actors Kim Hye-soo and Yum Jung-ah's warmness, along with Park Jung-min's lively acting that doesn't know where to jump like a live fish, are the points that balance the movie.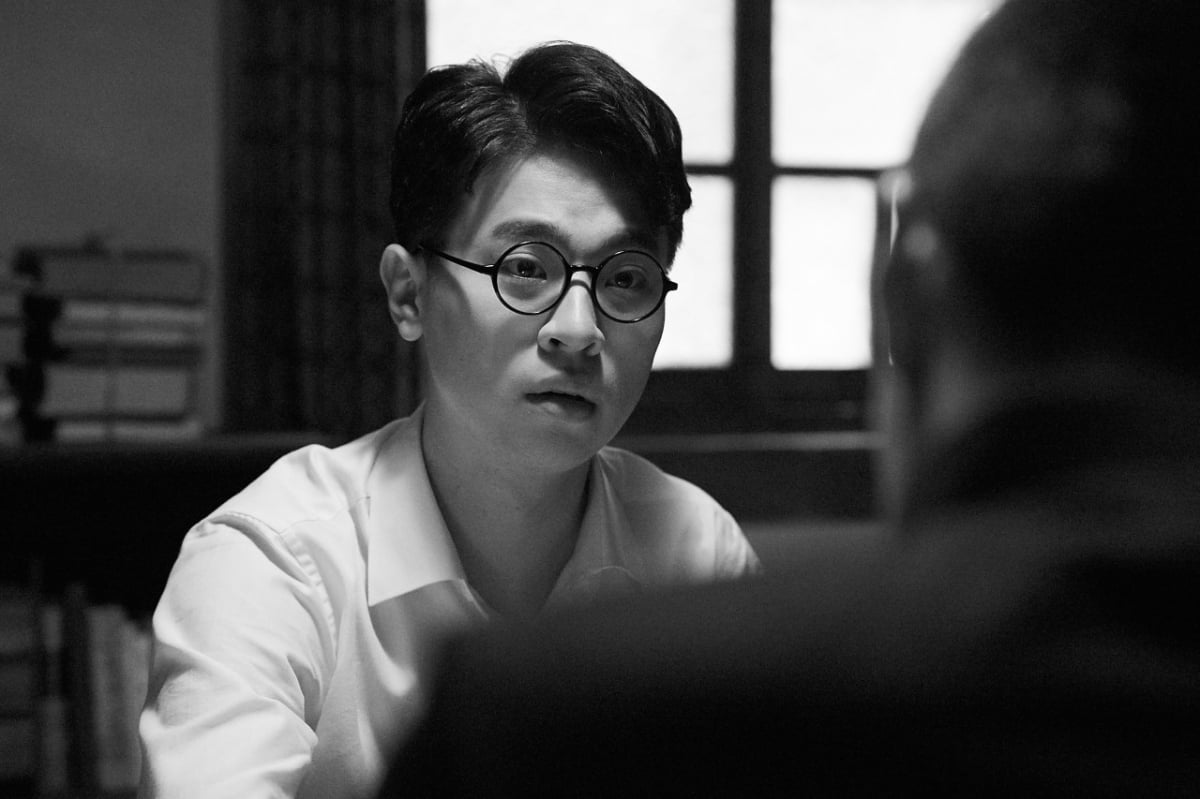 If you think that Park Jung-min only acts annoyed to provoke anger, you are mistaken. Movies released in 2016
In 'DongJu: The Portrait of A Poet' (director Lee Jun-ik), he played the role of Mong-gyu, a cousin of Dong-ju (Kang Ha-neul), who was born and raised in the same house during the Japanese colonial era. The film conveys an unspoken message that penetrates reality, showing the confrontation between Mong-gyu, who is fighting for independence amidst the desperate pain and lethargy of the times, and Dong-ju, who records the times through poetry. Park Jung-min, who said he had a lot of trouble expressing a real person, said that he tried to engrave the emotions of Han in his heart, such as visiting Song Mong-gyu's grave. In 'DongJu: The Portrait of A Poet', Park Jung-min played Mong-gyu Song, who acts without hesitation but keeps falling over the wall of unchanging reality. He won many awards, including the 52nd Baeksang Arts Awards in 2016, including the Best New Actor Award in the film category, for his trembling peeping through his calm voice and his delicate expression of losing his direction even though he is always standing in front of him.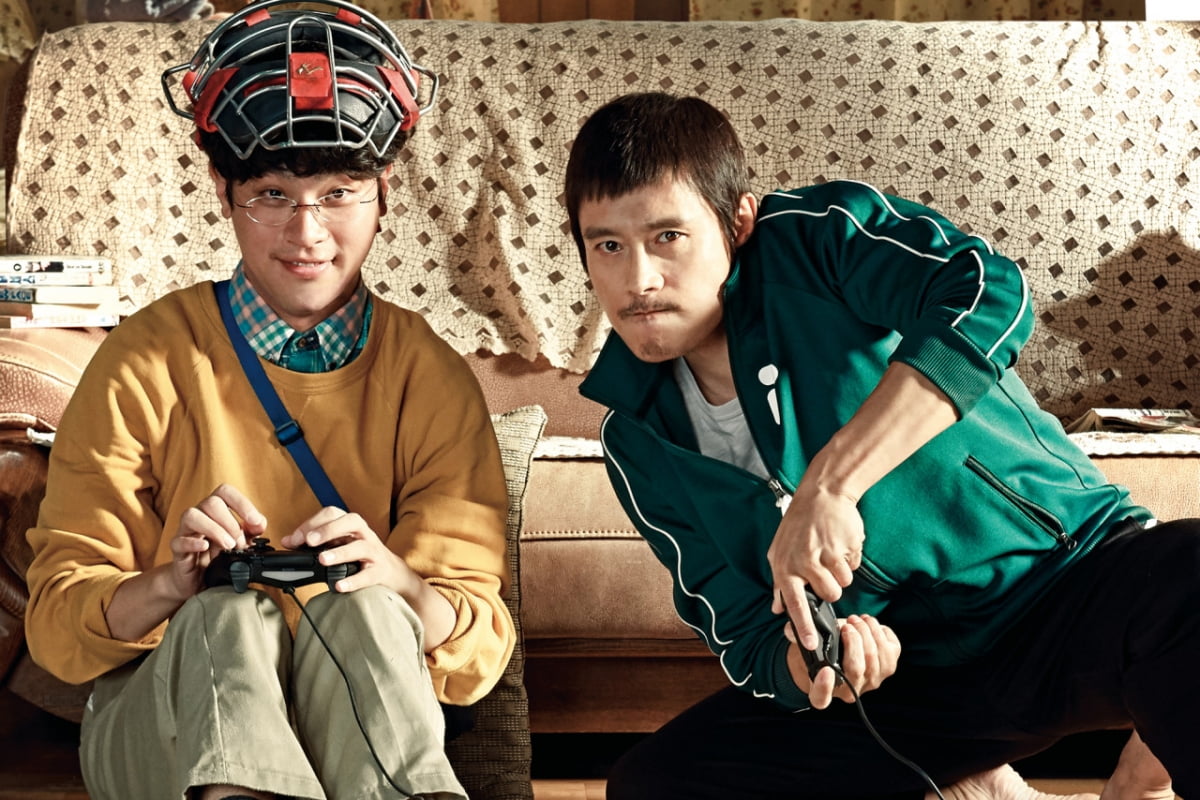 In the 2018 film 'Keys to the Heart' (director Choi Seong-hyun), Park Jung-min played Jin-tae, who has Servant Syndrome, who has a genius talent for the piano while working with actor Lee Byung-hun. Jin-tae, who has a child-like innocent smile and a flawless face that seems to have no worries, was completed with Park Jung-min's gestures. The charm of reversing the atmosphere of being absorbed in the piano hidden behind the maritime box deeply captured the weight of Jin-tae. He also showed a bickering chemistry with Lee Byung-hun, Jin-tae's long-lost older brother and former boxer. Like the title of 'Keys to the Heart', which is comedy but not light, Jin-tae's solidity in building my world must have been the result of Park Jung-min's repeated worries to realize the character. He said, "After filming the piano scene, I was a bit sad. It feels strange to think that Jin-tae's happiest moment in the movie is over."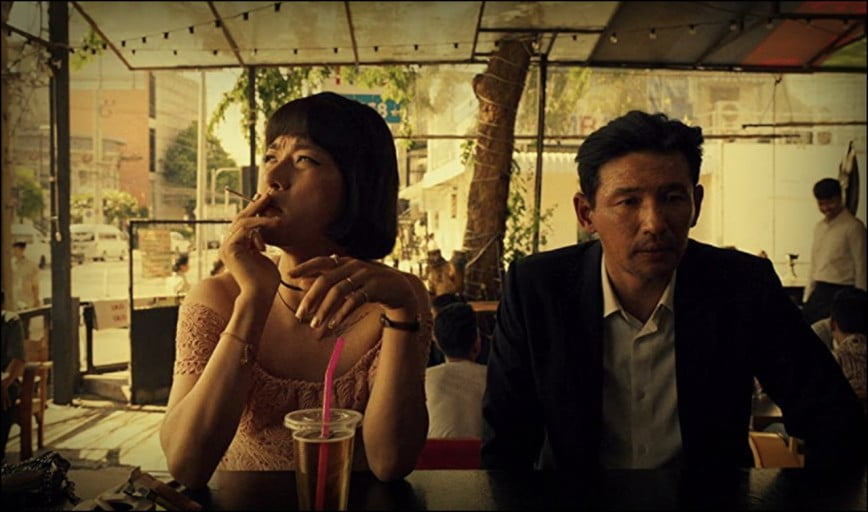 In the movie 'DELIVER US FROM EVIL' (director Hong Won-chan), Park Jung-min played the role of transgender Yui, wearing a layered bobbed wig, wearing a dress decorated with lace, accessories on her wrists, and thick eye shadow around her eyes. . Yoo-I (Park Jung-Min), the helper of hitman In-Nam (Hwang Jung-Min), serves as a weight to keep the play from being biased to one side in the desperate revenge play. The swearing that sticks to his mouth, saying, "Oh fuck, I'm not confident. How did you show up with this tail?" Park Jung-min, who challenges regardless of genre and character, is creating his own unique depth.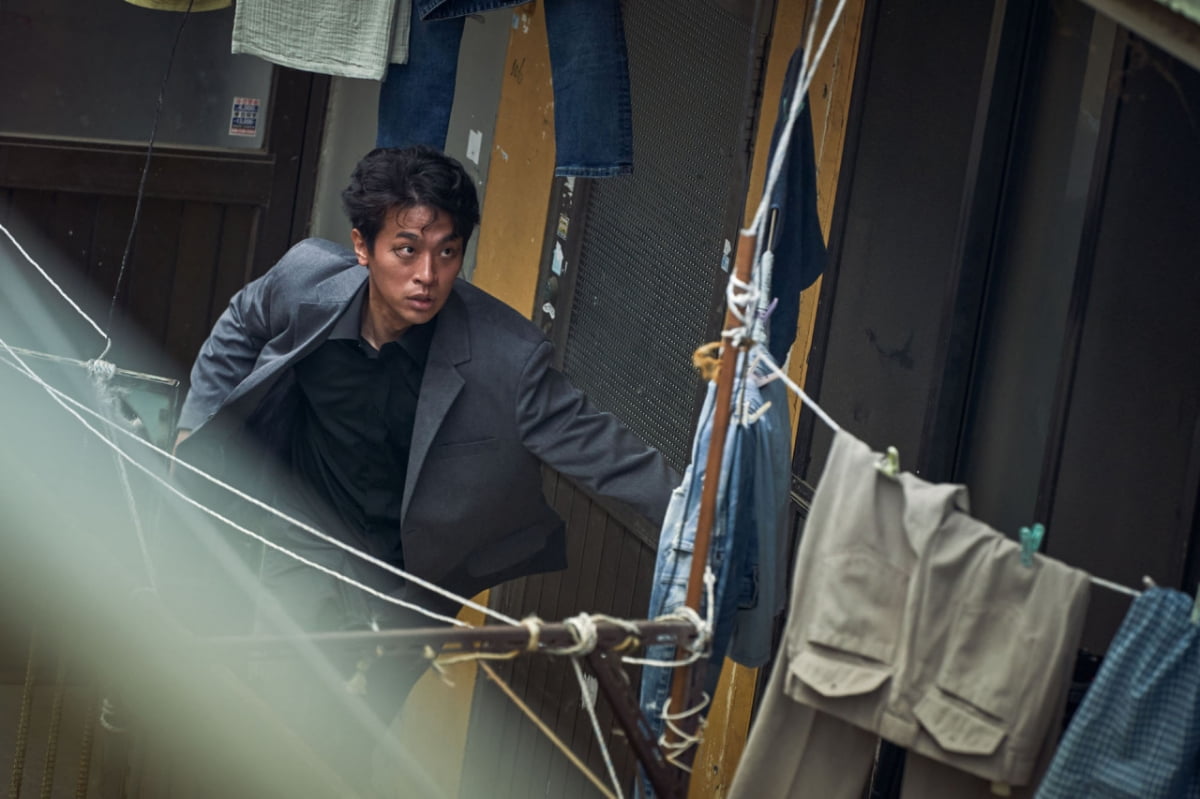 Then, in the movie 'Decision To Leave' (2022) directed by Park Chan-wook, Park Jung-min showed a short but intense performance. In the play, Park Jung-min, who plays the role of Hong San-oh, a prime suspect in the Jilgok-dong murder case investigated by Hae-jun (Park Hae-il), showed a life-threatening attitude and an obsessive love for someone. Park Jung-min, who showed the recklessness of holding a pair of scissors and holding them to his neck on the rooftop, and a kind of pure-hearted person who said that his life was not empty because of the woman he loved, showed an unforgettable performance despite his small role. Perhaps like Hae-jun, who shouldn't love Seorae (Tang Wei) but couldn't control her attraction, Park Jung-min, who played Hong San-oh, who sacrificed his life to jump down in front of love, made the color of expressing love even darker.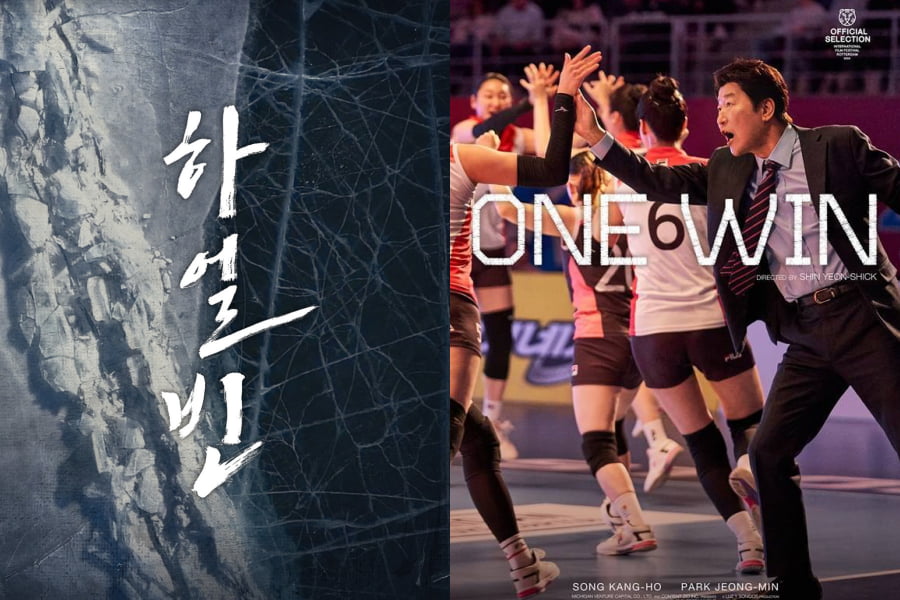 Park Jung-min is about to release many works after 'Smuggler'. First of all, the movie that cranked in in November 2022
'Harbin' (director: Woo Min-ho) deals with Ahn Jung-geun's uprising in Harbin. Actors Hyun Bin, Jo Woo-jin, Jeon Yeo-bin, Yoo Jae-myeong, Park Hoon, etc. appear, and Park Jung-min is said to have played the role of Woo Deok-soon, a comrade of Ahn Jung-geun's independence army. I am looking forward to seeing the new face of Park Jung-min, who previously captured the joys and sorrows of the times through 'DongJu: The Portrait of A Poet'. 'Harbin' is in a situation where it is not known in detail when it will be released.
The volleyball-themed sports movie 'One Win' (director Shin Yeon-sik), scheduled to be released in 2023, has attracted attention with actors Kang-ho Song and Jung-min Park. Song Kang-ho as Woojin, who was a volleyball MVP of the past and was selected as Pink Storm's manager, and Park Jung-eun, who plays Pink Storm's owner Jung-won, will show a teamwork for the team. Park Jung-min plays the second generation of a conglomerate and owner of a chaebol who doesn't know much about volleyball, but wants the team to succeed. The film was invited to the Rotterdam International Film Festival in 2023 and screened for its world premiere.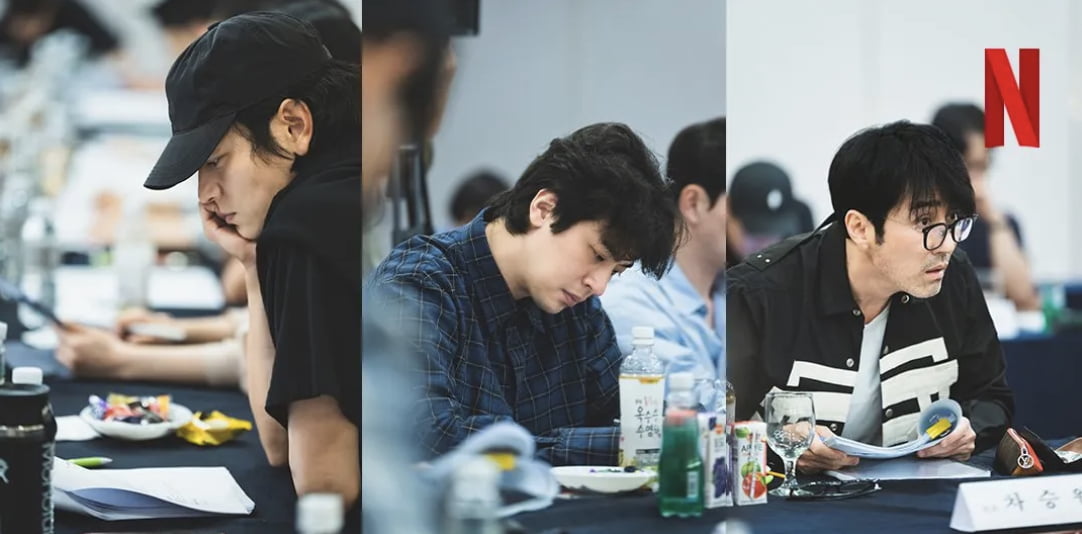 Lastly, the much-anticipated Netflix movie 'War and Revolt' (director Kim Sang-man), produced/scripted by director Park Chan-wook, also cranked in on June 8. 'War and Revolt' is a story about the reunion of the son of the Joseon Dynasty's top military official who grew up with him and his handmaid, who became enemies as an aide to King Seonjo's closest military officer in an era of chaos during the Japanese invasion. Park Jung-min will appear as Jong-ryeo, the son of the best military official in Joseon and the person in charge of escorting King Seonjo.
Park Jung-min is an actor whose future is expected even more as much as the path he has walked. Park Jung-min, who never stops taking on challenges regardless of genre or character, must be an actor who will deeply engrave his footprints in Chungmuro. Just like the blue sea in 'Smuggling', Park Jung-min, who gradually builds the depth of his acting, is an actor I want to know more deeply.
Reporter Ha-neul Lee, Ten Asia greenworld@tenasia.co.kr