MOVIE
Actor Ju Ji-hoon, "I will show well-made with the movie 'Unofficial Operation'"
The movie 'Unofficial Operation' has been compared to the films 'Negotiation' (Director Lim Soon-rye) and 'Mogadishu' (Director Seung-wan Ryoo), which were previously similar in subject matter, and there have been voices of concern about whether it will become an 'obvious taste'. However, at the production briefing, director Kim Seong-hoon showed strong confidence, saying, "Even with the same ingredients, they cooked with different tastes." Actor Joo Ji-hoon also mentioned that he filmed hard despite mixed concerns and expectations. Can 'Unofficial Operation' break the frame of similar material and expand the genre?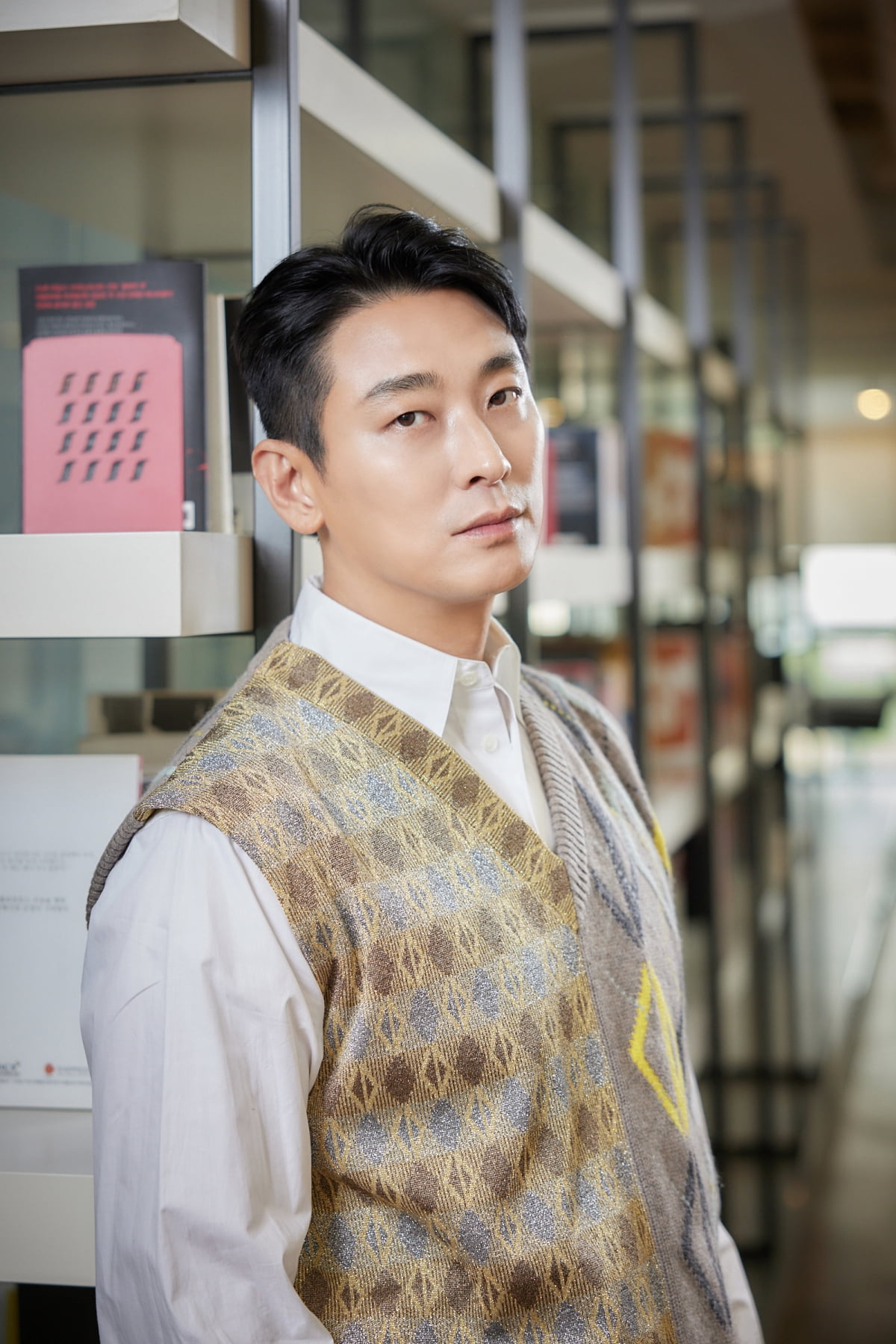 On the 1st, Ju Ji-hoon started an interview about the movie 'Unofficial Operation' (Director Kim Seong-hoon) at a cafe in Sogyeok-dong, Seoul.
'Unofficial Operation' is a buddy action film about diplomat 'Min-Jun' (Ha Jung-Woo) and local taxi driver 'Pan-Soo' (Joo Ji-Hoon) who left for Lebanon to rescue a missing colleague. Joo Ji-hoon takes on the role of 'Pan-su', a local taxi driver with a lot of temperament as a con artist, and helps Ha Jung-woo in the play to collaborate.
The meeting between Ha Jung-woo, whom he worked with in the movie
'Along with the Gods',
and director Kim Seong-hoon, who directed the previous film 'Kingdom', solidified the image that it was an obvious meeting. Regarding this, Ju Ji-hoon said, "In the end, it's a matter of whether it's fun or not. I don't think there's anything new after Shakespeare in both romantic comedies and action films. "I worry a lot about what well-made is. Is that the only well-made thing? There are a lot of formats on YouTube these days. Audiences like it and accept it as a major. I have a lot of worries because the audience has more choices."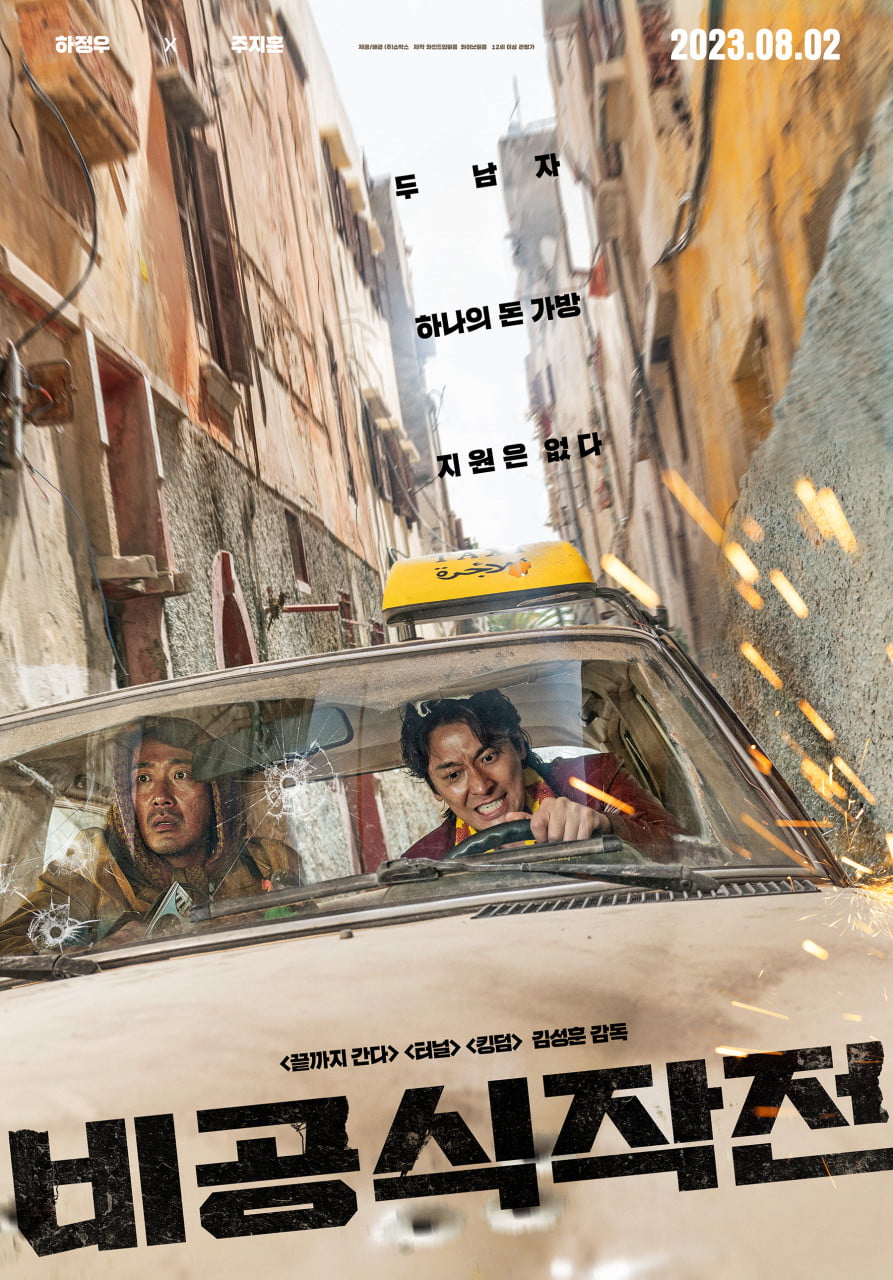 'Unofficial Operation' was changed because of the perception that
'kidnapping'
would be difficult. However, I also heard that it was a title that did not stick well to the mouth. A day before the release of 'Unofficial Operation', Joo Ji-hoon said, "In the past, there was no pressure. It's not an actor's domain. But as each layer was piled up, I felt the weight."
He continued, "As I have accumulated my career and met the audience, I have seen the reactions and results, so to put it simply, I am scared. My hands and feet are shaking and worried. Of course, the rise and fall of the work, but I put my soul and sincerity into it. Everything is the same, but in the details. I made it with the wit of '' in the hopes that the audience will like it, but I have mixed concerns and expectations about what kind of pleasure I can give to the audience. It's bittersweet."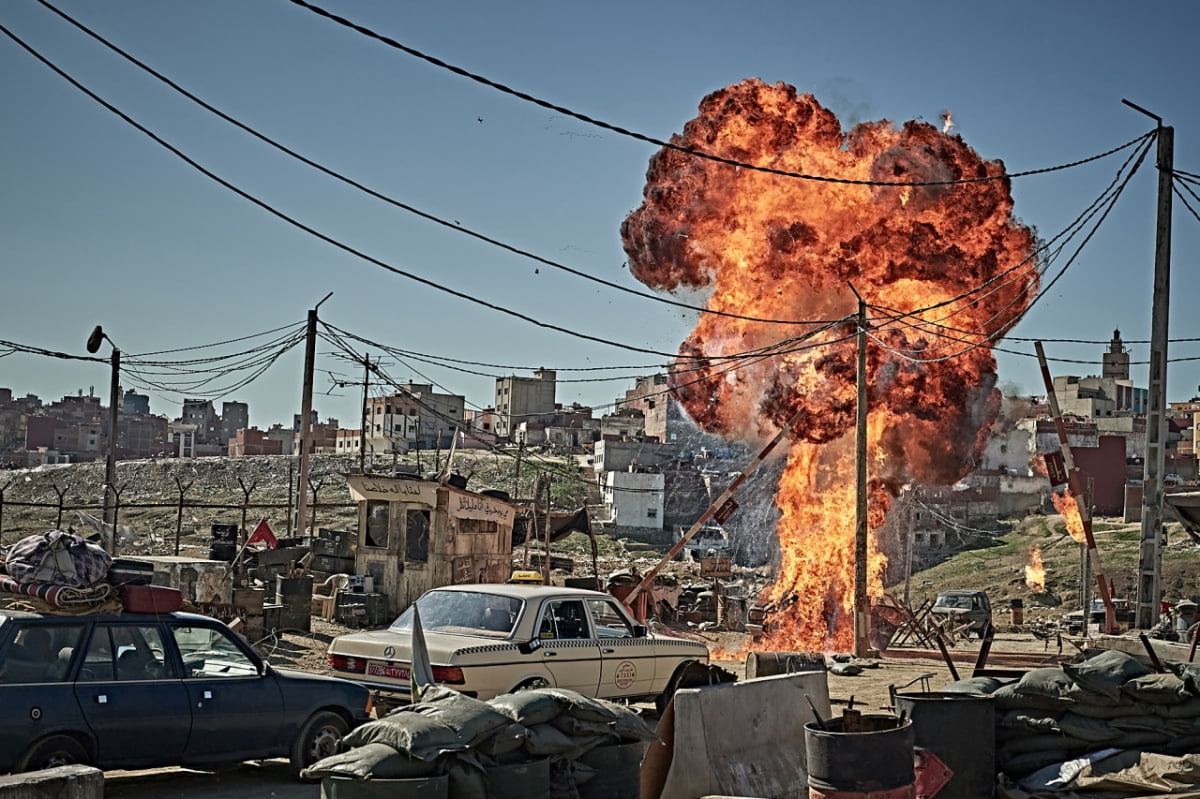 The car chasing scene in the movie has been rumored to be a flashy and chewy action comparable to actor Tom Cruise in the 'Mission: Impossible' series. He said, "It's less than 1/5 of Tom Cruise's ransom, but I'm thankful. Safety is better than before. There are a lot of experts, so if you want to see it, try it in advance, and think it's worth doing. Fear while doing car chasing action. I heard this a lot. Actor Ha Jung-woo became very quiet. The director also said, 'This is how it works. Mr. Ji-hoon'. I didn't know it would happen either."
Ju Ji-hoon also showed infinite trust in Kim Seong-hoon, the director of 'Unofficial Operation'. He said, "I filmed about 15 episodes over three months. It's not a Ferrari or a Porsche, and it's not shooting, so the director shows it with directing skills. I shot a long scene of about 6 minutes, but there was nothing the actor could do while leaning on the equipment. I filmed it and thought, 'He's a great person.' In the scene where Ha Jung-woo is chased by wild dogs, the dog runs at the same time as the window is raised. He jumps in diagonally instead of in front. Seeing it, he asked, 'Director, how did you film that?' I did it," and imitated the director's voice.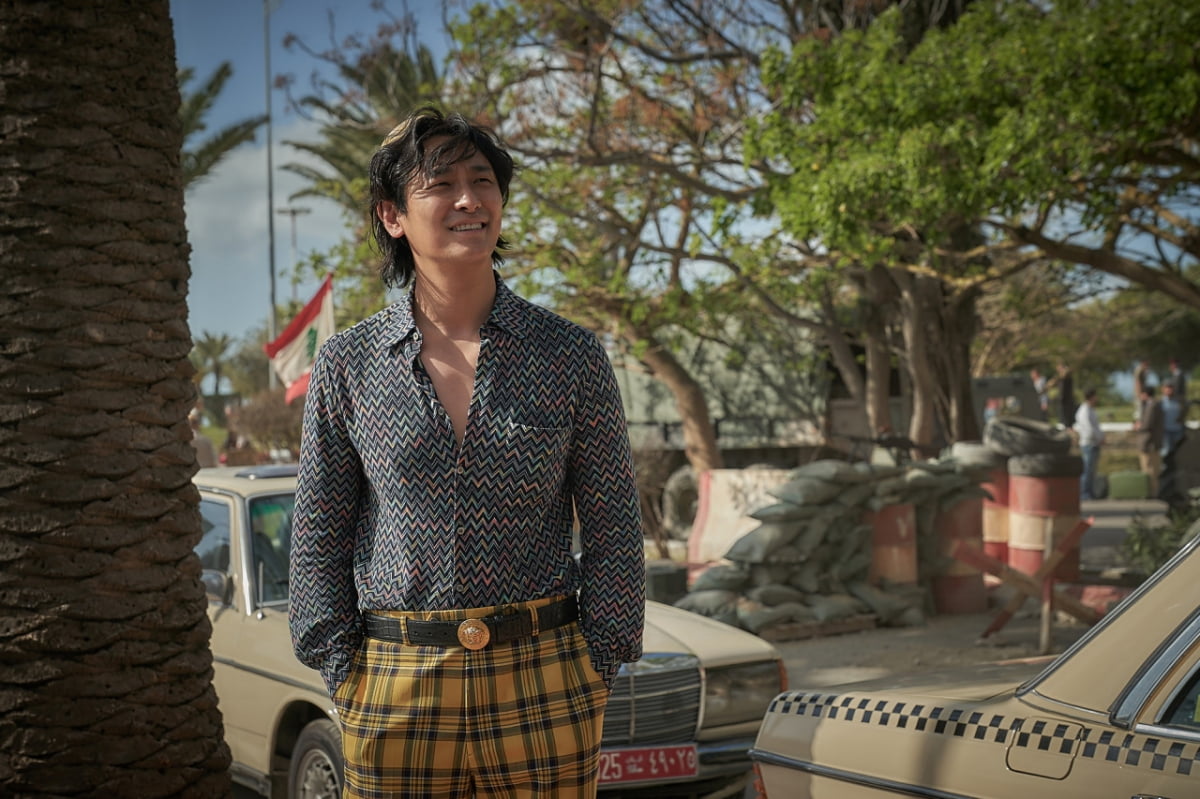 Pansu, played by Joo Ji-hoon, first appears 30 minutes after the movie begins. When asked if there was any difference between reading the scenario and actually acting, he said, "There is a saying. , Shouldn't the audience feel a sense of difference rather than accept it? I had a lot of trouble with the director." He also explained his character, "In a way, Pansu is like a foreigner in Samcheong-dong eating sujebi and wearing a hanbok and a hat. It's like watching my parents' generation. I wanted to capture the era when they lived hard."
In the film, Ju Ji-hoon speaks Arabic to suit the local situation. When asked if it was difficult to learn the language, he said, "The local actors also learned it themselves. They know how to speak Arabic, but there are subtle differences. Isn't there a part like that in our dialect too? Witty words may be offensive to them. I learned because I could."
However, as it was a language he was not familiar with, he said that he also went through hardships. He said, "It's just a sequence of letters. It's not a sequence of words, it's a sequence of letters. I've never seen or heard of it. I can't speak Japanese or Chinese. I can't hear it no matter how much I listen to it. If you send it, there are things you can receive."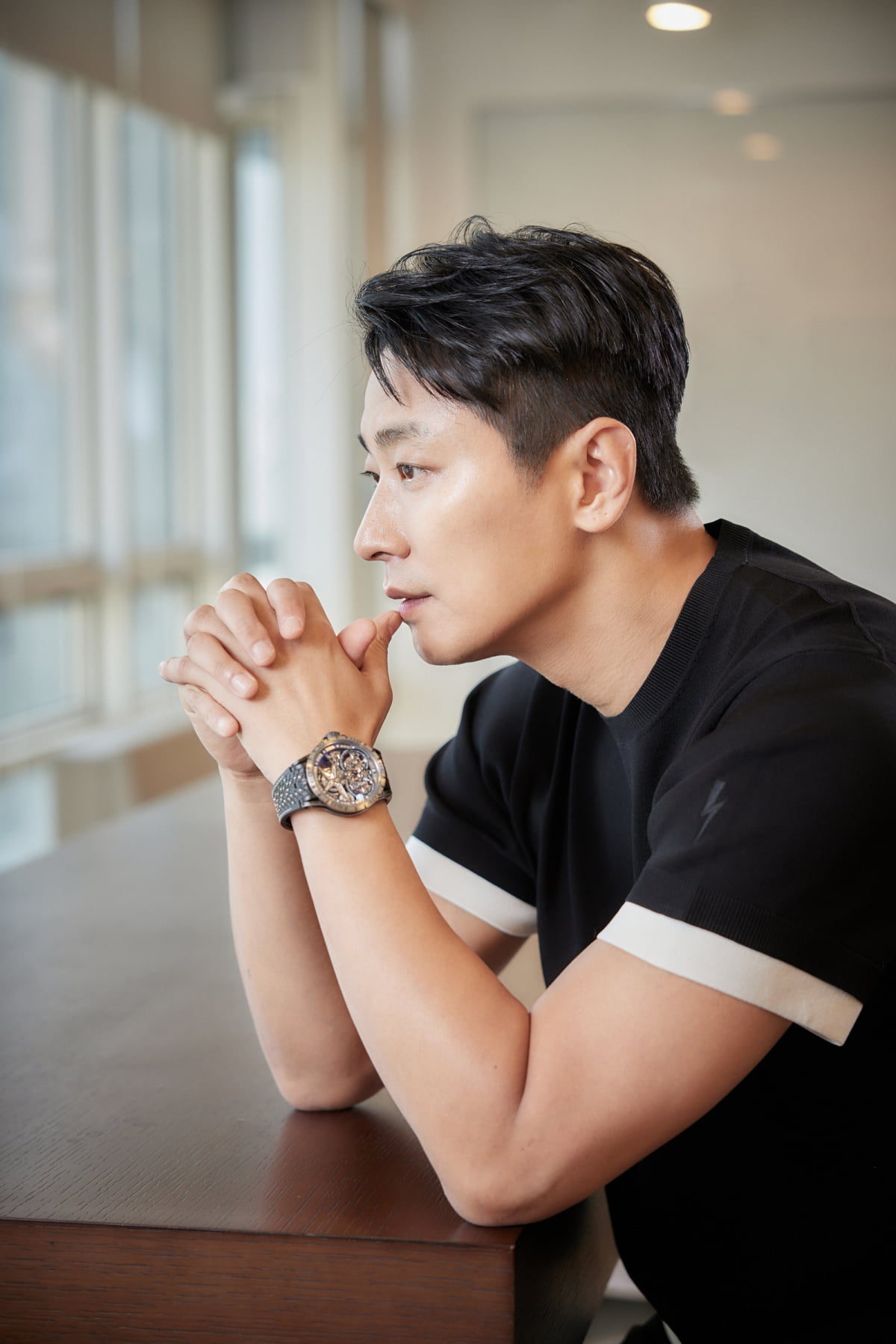 Then, he introduced an anecdote about the teacher he learned the language from. he is. "My Moroccan language teacher was not a joke. He was an actor, so he continued directing. The director also kept putting up with it, but then got angry at the end. I couldn't go back," he said with a laugh.
The background in the movie is Lebanon, but the actual shooting space is Morocco. When asked if there were any difficulties filming for three months as the corona period overlapped, he replied that food was the most difficult part. He said, "When I arrived, I heard news like Cheongcheon Byeokryeok. It was news that the food I had sent in advance, such as canned food and ramen, had disappeared. They say they still couldn't find it. I fell into a panic. I went through a panic this time and only ate Korean food to the point of being frightening. I think it's different from not choosing it. Not having kimchi and seaweed means not being able to afford it," he explained earnestly.
Joo Ji-hoon, who said he escaped the crisis thanks to actor Ha Jung-woo, introduced a related episode. He said actor Ha Jung-woo made kimchi. I received a lot of love. I've been planning since then. Because it is Africa, the vegetables are tough. I went through a lot of trial and error. I bought all the parts and tried them, but they were all for jangjorim. If there was no filming, I would do nothing but go for a walk at the gym, so I tore the meat from the jangjorim one by one."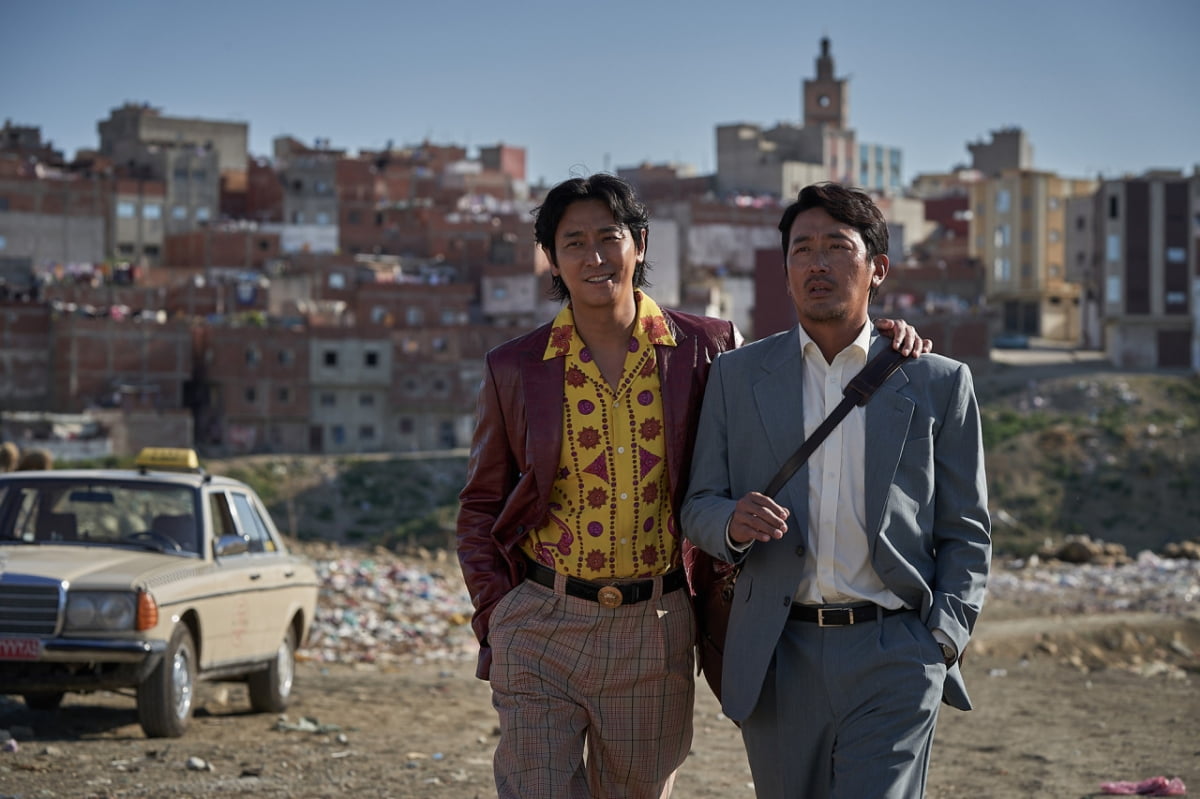 Ju Ji-hoon was famous for adding a lot of MSG to his local food. He said, "It was to the extent of getting help. This is my personal opinion. There is no evidence that MSG is bad for the body. I think it can bring out the potential of everything. It's just like when we were shooting a movie 10 years ago. At that time, equipment and Weren't we lacking in technology? People of that era might see us and say we're hitting MSG." When Ha Jung-woo, who doesn't use MSG, asked if he was a person from the past, he said, "It's true that I'm a person from the past. I'm 4 years older. (Laughs) But I'm an orthodox group. It seems to have its own mild taste."
When asked if there were any concerns before starting the film, he replied, "No. Whether it's the director or the co-star, I think it's important to get along well. There's nothing wrong, but the style, direction of interpretation, and way of spending time during breaks may be different. Ah! It was very comfortable because they were the people who appeared until Ha!. I think I would have been afraid if I had pursued a different direction when I was going to a strange place. I was relieved that people I was so close to would make me feel comfortable."
At the production report meeting, Ju Ji-hoon told an anecdote that he decided right after the Singapore event of 'Kingdom' without even looking at the scenario of 'Unofficial Operation'. He said, "After the event was over, I moved to a room and had a light conversation with a small number of people. At that time, the director said, 'Please give me 5 minutes.' A director I know is working on a new project. I want to introduce him." He said, "If you are a trustworthy director, I will take a look." " said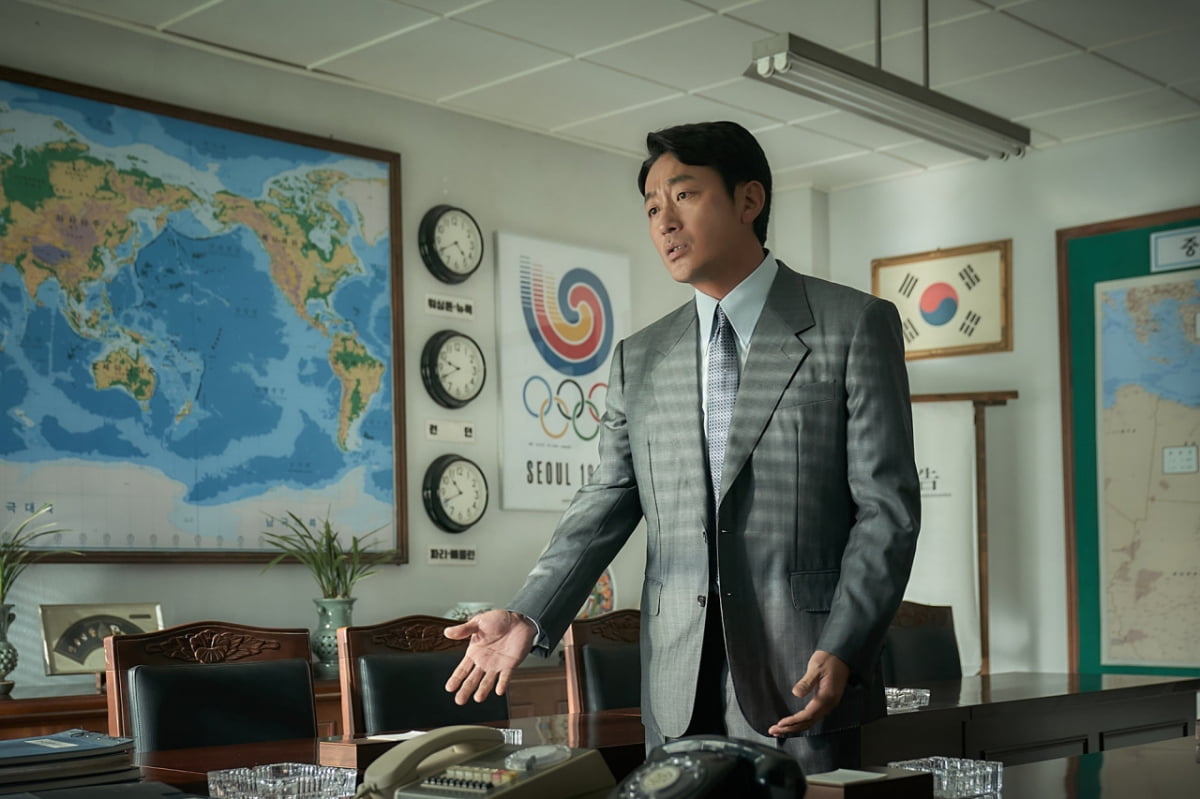 He continued, "I knew what actor Ha Jung-woo was doing. The combination of a veteran director and actors was also good. It was so nice to see actors who have been acting for a lifetime acting alive and breathing," expressing affection.
He said that he usually travels a lot in private with his co-star Ha Jung-woo. He said, "Before filming, actor Ha Jung-woo and I traveled a lot for a long time. In fact, I match my travel style well with anyone. Actor Ha Jung-woo said, 'You are excited no matter what you do.' No. If there is, it is difficult for children who are habitually late. Children who are always late bring two suitcases. There is an actor named Choi Seong-guk who came out with 'The Palace'. He put his socks on the table," he said excitedly. also did
When asked if he saw a new side of Ha Jung-woo while filming the movie, he said, "He's good at entertainment. I get asked a lot, 'Which of the two is funnier?' There are a lot of gags that he makes while drinking," he said, envying Ha Jung-woo's wit.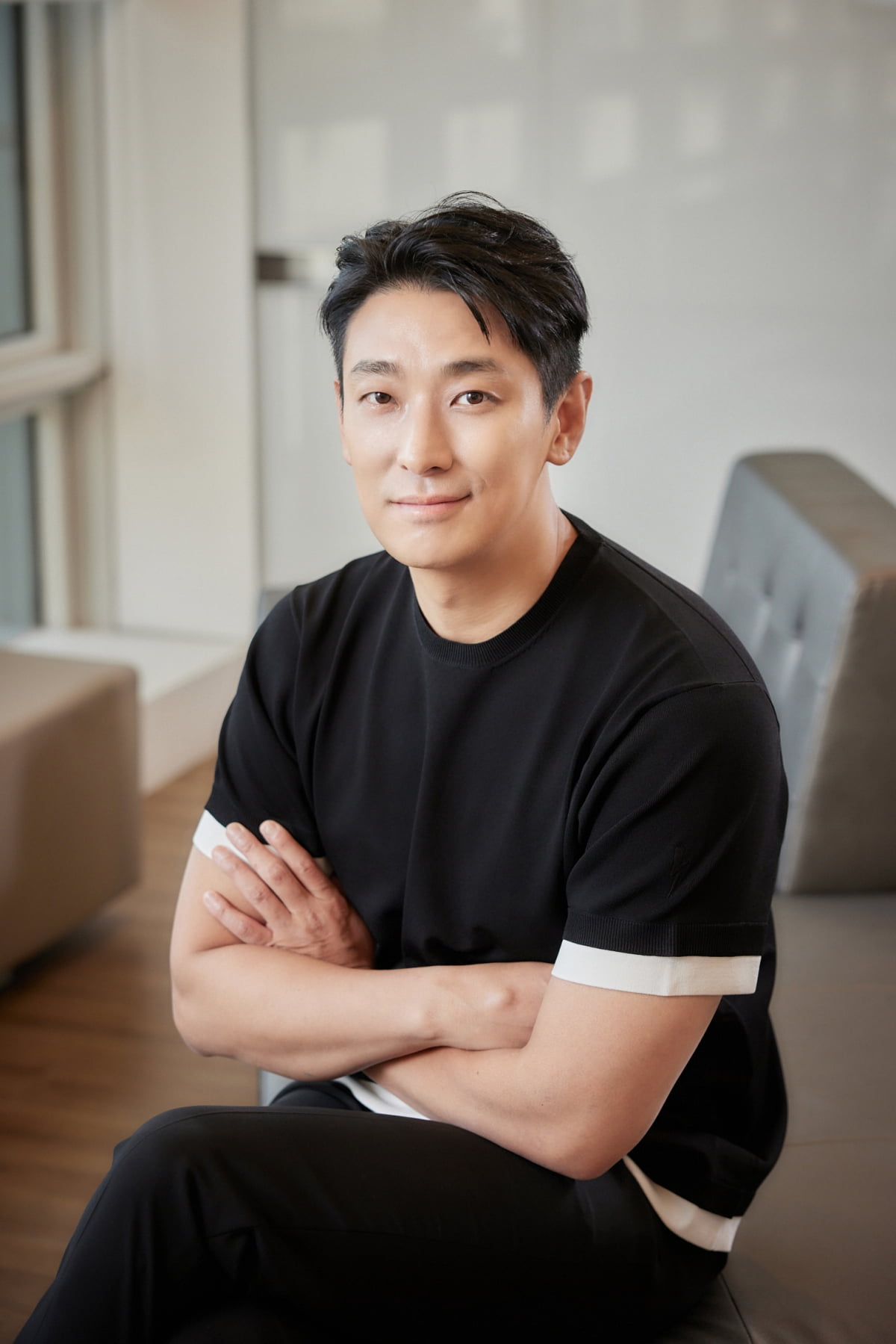 He continued, "Before 'Along with the Gods 1' was released, I went on a trip to Hawaii with Ha Jung-woo. It was the first day I went on a plane to play. I was in a bad mood because I got hurt while picking up a hat. After checking it, he said, "You did a good job. Hawaii is an honest land, and I mixed myself with Hawaii." Thanks to that, the rest of the trip was happier," revealing his infinite affection for Ha Jung-woo. He also added, "I can't help but be influenced by the people around me. It seems like a good human relationship is desperately needed."
'The Moon', which will be released on the same day, is the work of director Kim Seong-hun, who worked together on the 'Along with the Gods' series. When asked if he was expressing his support, he said, "It's nice to see the 'The Moon' poster every time I greet the stage. I even sent the director a picture taken with the poster. I also sent a text message to the director this morning. 'Are you filming today? They say, 'It's hard. You and I are struggling.' We are talking about that."
The movie 'Unofficial Operation' will be released on August 2nd.
Reporter Ha-neul Lee, Ten Asia greenworld@tenasia.co.kr