MOVIE
Exhibition directed by Naoko Ogigami, screenings of films such as 'Kamome Diner' and 'Riverside Mukolitta'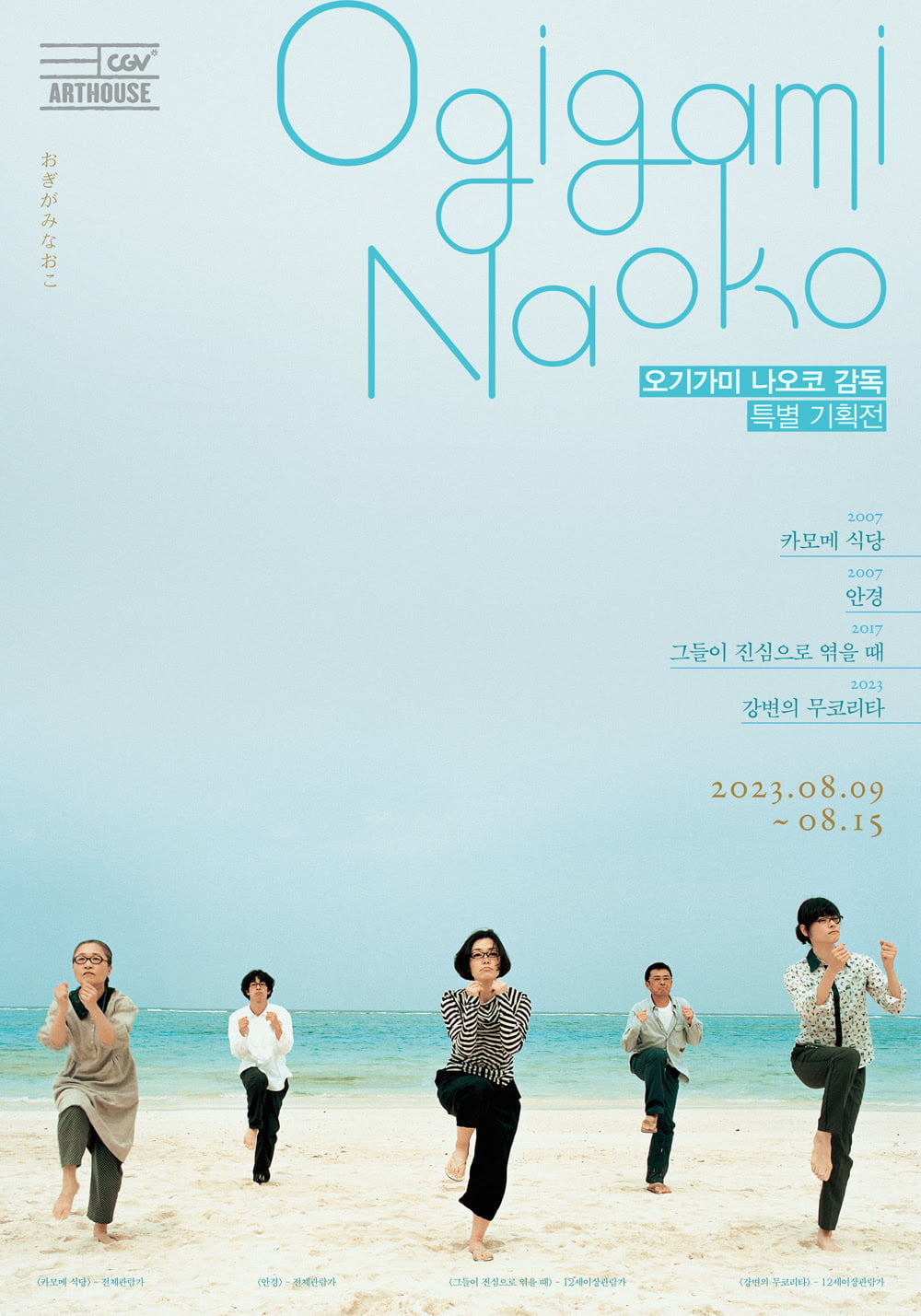 Ahead of the release of the new movie 'Riverside Mukolitta' (director Naoko Ogigami), 'Director Naoko Ogigami Exhibition' will be held at CGV Art House from August 9th to 15th, and you can see four representative works.
The movie 'Kamome Diner' meets the audience again. It depicts the story of 'Sachie' who lives on a street corner in Helsinki and runs a small Japanese restaurant called 'Kamome Diner'. This film, which gives fun and excitement with the story of the delicious food and unique customers who visit the restaurant in the movie, is a representative work of director Naoko Ogigami, which has been regarded as a 'life movie' by many people since its release in 2007.
The movie 'Glasses' released in the same year will also be screened. It tells the story of 'Taeko', who left for a quiet life by the seaside where cell phones didn't work, and shows the process of melting into the strange but comfortable village scenery, such as gathering on the beach every morning and doing gymnastics. It is the perfect vacation movie to choose when you want to enjoy a true break away from the complicated daily life.
The movie 'Close-Knit', which won the Special Jury Prize at the 67th Berlin International Film Festival, also meets the audience. It is a happy drama depicting the story of a 12-year-old child 'Tomo' who misses his mother, his maternal uncle 'Makio' and his affectionate lover 'Rinko-chan', and becoming a family overnight.
Lastly, the new film
'
Riverside Mukolitta
',
scheduled to be released in August, is a healing story in which 'Yamada', who gets a job at a factory in a small town, heals each other's wounds with the neighbors who live in the 'Mukorita Town House', each with their own story. It's a movie. This 'Director Naoko Ogigami' is a special opportunity to see it earlier than the official release.
'Riverside Mukolitta' will be held from August 9th at 8 theaters including CGV Yongsan I'Park Mall, Myeongdong Station Cine Library, Apgujeong, Sinchon Artreon, Ori, Daejeon, Daegu Academy, and Seomyeon. Details can be found on the CGV website and mobile app later.
Reporter Ha-neul Lee, Ten Asia greenworld@tenasia.co.kr