ENTERTAINMENT
'Choi Tae-jun♥' Park Shin-hye's 20th debut anniversary fan meeting sold out super fast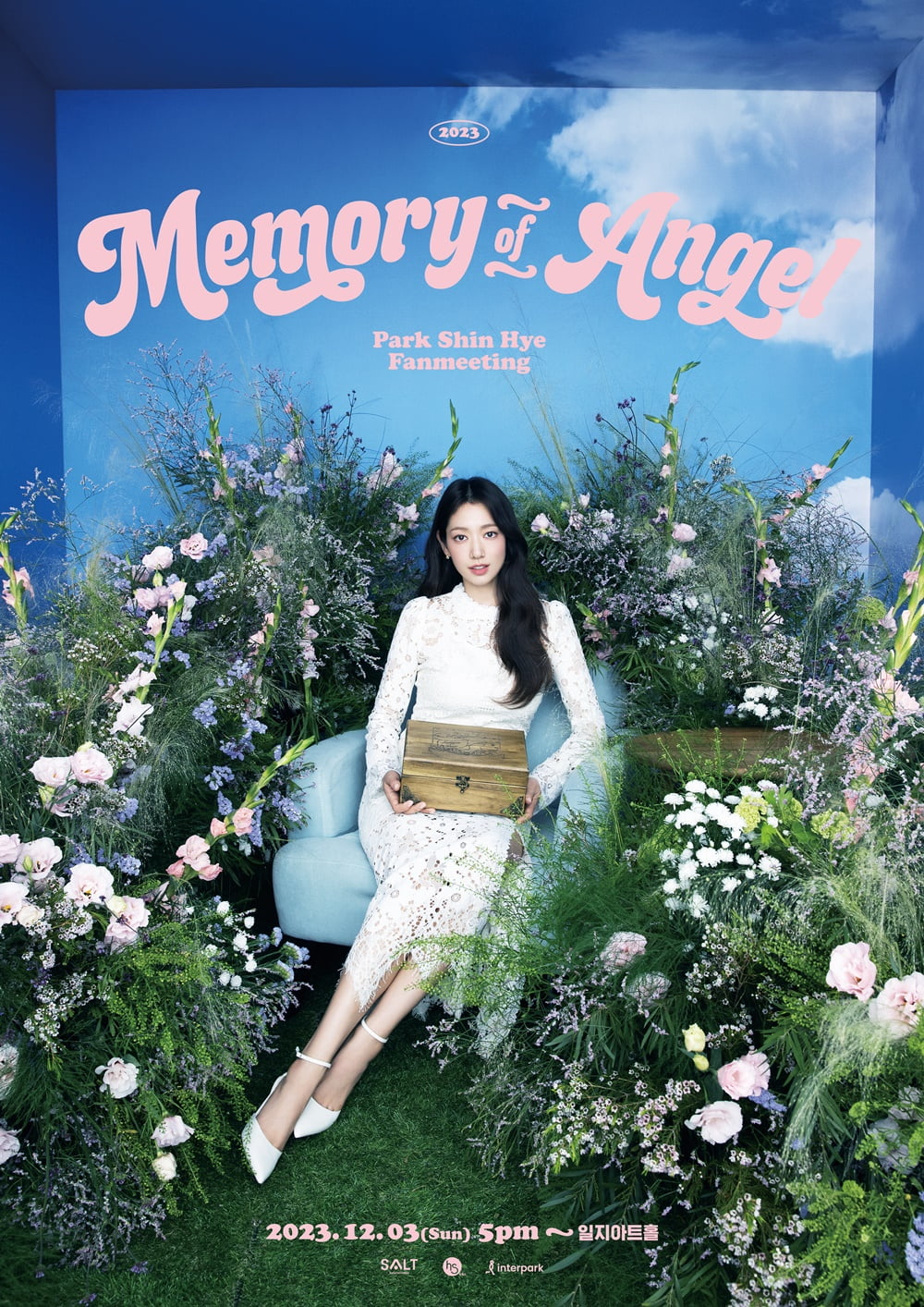 All tickets for actress Park Shin-hye's fan meeting commemorating her 20th debut anniversary were sold out very quickly.
Tickets for the '2023 Park Shin-hye Fan Meeting - Memory of Angel', which opened on the 16th, attracted attention as all tickets were sold out as soon as reservations began.
Park Shin-hye will hold the '2023 Park Shin-hye Fan Meeting - Memory of Angel' at Ilji Art Hall in Seoul on December 3. As this event was prepared to have meaningful time with fans in celebration of the 20th anniversary of its debut, it showed a high reservation rate as soon as tickets were opened through Interpark, a reservation agency, and sold out at lightning speed, demonstrating the extraordinary interest of fans.
Park Shin-hye became the first Korean actress to begin an Asian tour in 2013. She established herself as a 'Korean Wave Goddess' by conducting her 5th Asian tour in 2014, 2015, 2017, and 2019. In addition, Park Shin-hye continues to do good deeds with her fans by donating the proceeds from fan meetings and Asian tours to the 'Starlight Angel Project', which is being created jointly by fans around the world, Salt Entertainment, and Korea Food for the Hungry International, and using the proceeds for children at home and abroad. He is coming and exerting a good influence.
Salt Entertainment, the agency, said, "We are grateful for the enthusiastic response to actress Park Shin-hye. We will do our best to prepare for you to have a fun time building good memories. In addition, thanks to the support you gave us at the domestic fan meeting, we will be able to meet more fans at home and abroad. "We are also planning an Asia tour in 2024."
Meanwhile, Park Shin-hye appears in JTBC's new drama 'Doctor Slump' (written by Baek Seon-woo, directed by Oh Hyun-jong). 'Doctor Slump' is a romantic comedy depicting the cardiopulmonary resuscitation of Nam Ha-neul (played by Park Shin-hye) and Yeo Jung-woo (played by Park Hyeong-sik), whose 'ruined lives' are stopped after their upward curve in life comes to a halt. Park Shin-hye plays 'Nam', an anesthesiologist suffering from burnout syndrome. He takes on the role of 'Sky' and leads the play.
Ryu Ye-ji, Ten Asia Reporter ryuperstar@tenasia.co.kr