ENTERTAINMENT
The two men next to Park Eun-bin, Chae Jong-hyeop and Cha Hak-yeon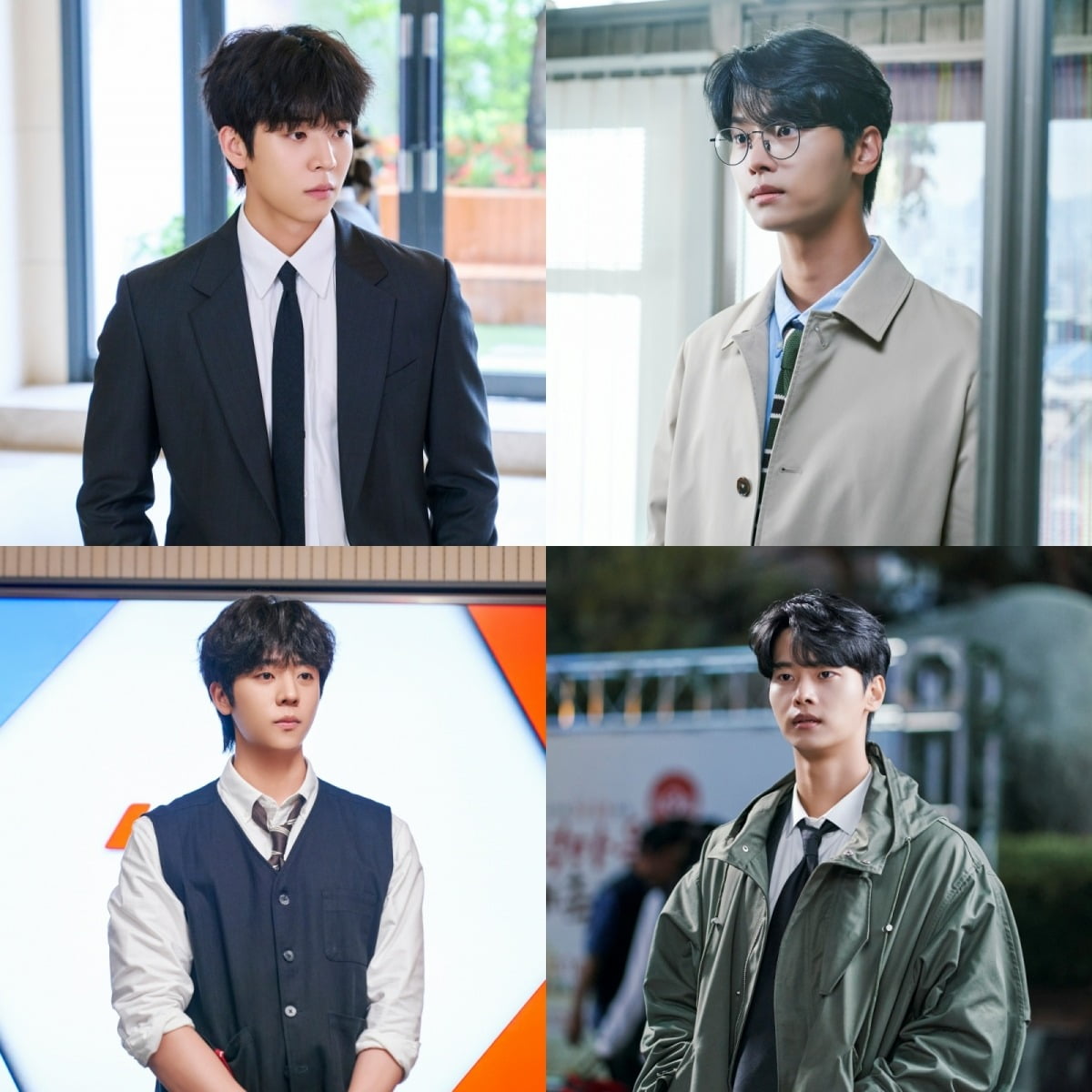 Brothers Chae Jong-hyeop and Cha Hak-yeon are showing off their polar opposite charms.
In the tvN Saturday-Sunday drama 'Diva on a Desert Island', Chae Jong-hyeop, who plays Kang Bo-geol, a brother with a secret, and Cha Hak-yeon, who plays Kang Woo-hak, are active as assistants for Seo Mok-ha's (Park Eun-bin) life-turning project. In this regard, we pointed out the attractive points of two similar but different people.
First of all, Chae Jong-hyeop plays the role of Kang Bo-geol, YGN's entertainment PD and a 'T' character who is stingy in expressing his emotions, tickling our hearts with his indifferent yet attentive side. Kang Bo-geol (played by Chae Jong-hyeop) gave new shoes to Seo Mok-ha, who had just come from a deserted island, and prevented his older brother Kang Woo-hak (played by Cha Hak-yeon) from reporting alone, thinking of her having a dark view of the world, causing a strange excitement with his quiet consideration.
As he began to become entangled with Seo Mok-ha, Kang Bo-geol's indifferent yet sweet unexpected charm also shone. After saving Seo Mok-ha from danger, he was angry but also showed concern. The firm gaze of Kang Bo-geol, who comforted the wounded Seo Mok-ha and suggested a way to resolve the secret, made me feel reassured.
This charm of Kang Bo-geol's character creates synergy with Chae Jong-hyeop's soft voice. In particular, as Kang Bo-geol's relationship with Seo Mok-ha is expected to change after it is revealed that he is Jeong Ki-ho, Chae Jong-hyeop's performance in portraying the emotional lines of Kang Bo-geol's character is expected.
Meanwhile, Cha Hak-yeon plays the role of Kang Woo-hak, Kang Bo-geol's older brother and reporter at YGN's news department, showing the essence of 'dramatic F' with rich emotional expression. Kang Woo-hak became a trusted supporter by helping Seo Mok-ha, who was trapped on an uninhabited island, both materially and spiritually. At the Deodeok Festival, while helping Seo Mok-ha and distributing balloons to people, he grumbled incessantly, showing his cute side.
Kang Woo-hak always took Seo Mok-ha's side even when she was treated as dead in her hometown, where she returned after 15 years, and even when she had nowhere to go after moving to Seoul. When Seo Mok-ha was put in danger because of the bouquet he received, he showed his tender face by crying, and the sight of Kang Woo-hak always sincerely considering Seo Mok-ha's situation warmed the hearts of those watching.
The friendly personality of Kang Woo-hak's character, who takes care of Seo Mok-ha sometimes like an older brother and sometimes like a friend, is energized by Cha Hak-yeon's unique energy. While Kang Woo-hak is also slowly regaining his lost memories, Cha Hak-yeon's acting, which expresses the amplitude of intense emotions, is attracting attention.
'Diva of the Desert Island' will be broadcast at 9:20 pm on the 18th.
Ten Asia Reporter Kim Seo-yoon seogugu@tenasia.co.kr