ENTERTAINMENT
Artist Choi Sooyoung successfully completes fan meeting in Japan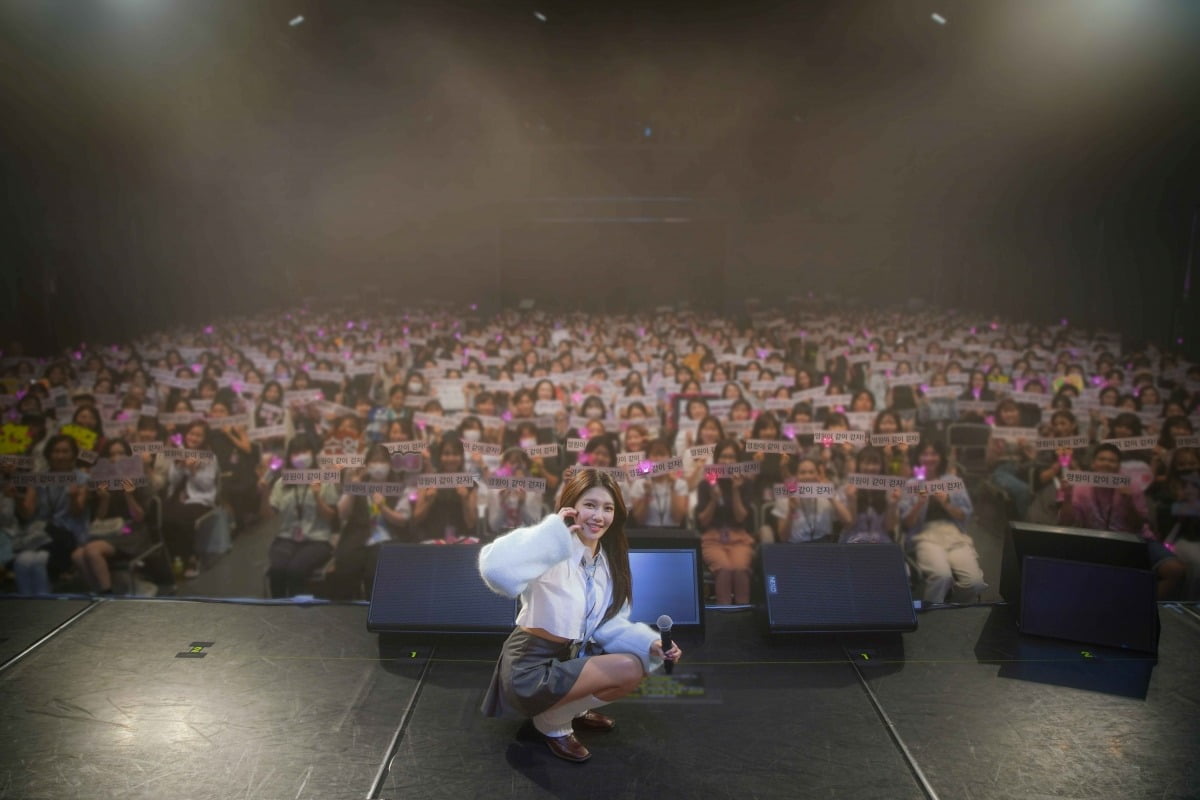 Actress Choi Soo-young successfully completed her fan meeting in Japan.
Choi Sooyoung held the Asian fan meeting tour 'MY MUSE' at Yokohama Landmark Hall on the 20th and Osaka Gorilla Hall on the 23rd and had a great time with her Japanese fans. This fan meeting, which was held a total of 4 times, sold out all tickets, demonstrating the group's high popularity in the local area.
Choi Sooyoung, who opened the fan meeting in fluent Japanese, thrilled fans by presenting a variety of stages that satisfied both eyes and ears, from ballads to dance. Next, he prepared a corner where he could stand on stage with his fans, giving them an unforgettable time and showing off his extraordinary love for his fans.
In addition, to repay her fans' love, Choi Sooyoung performed a special stage that can only be seen at Japanese fan meetings, singing 'LEMON' by Japan's national singer YONEZU KENSHI. As if responding to this, Japanese fans were moved by preparing a slogan event with the phrases 'Let's walk together forever' and 'We will continue to love each other forever'.
Choi Sooyoung said through her agency Saram Entertainment (hereinafter referred to as 'Saram Entertainment'), "It was my first time meeting Japanese fans in a long time, and I was very grateful and happy for the unwavering love and support. It was an even more meaningful and precious time because we were able to spend it together. "I will work even harder to repay the love that my fans have given me," he said, expressing his gratitude to the fans who always supported him with unwavering heart despite being far away.
Meanwhile, Saram Entertainment plans to continue the artist's global activities and global fandom activities, starting with hosting Choi Sooyoung's Asian fan meeting tour 'MY MUSE'. Choi Sooyoung is scheduled to meet global fans through fan meetings in Bangkok, Thailand on October 1st and Taipei, Taiwan on October 15th.
Ten Asia Reporter Kim Seo-yoon seogugu@tenasia.co.kr