ENTERTAINMENT
Actor Rowoon confesses to Jo Bo-ah, "Whether there is witchcraft or not, I love you."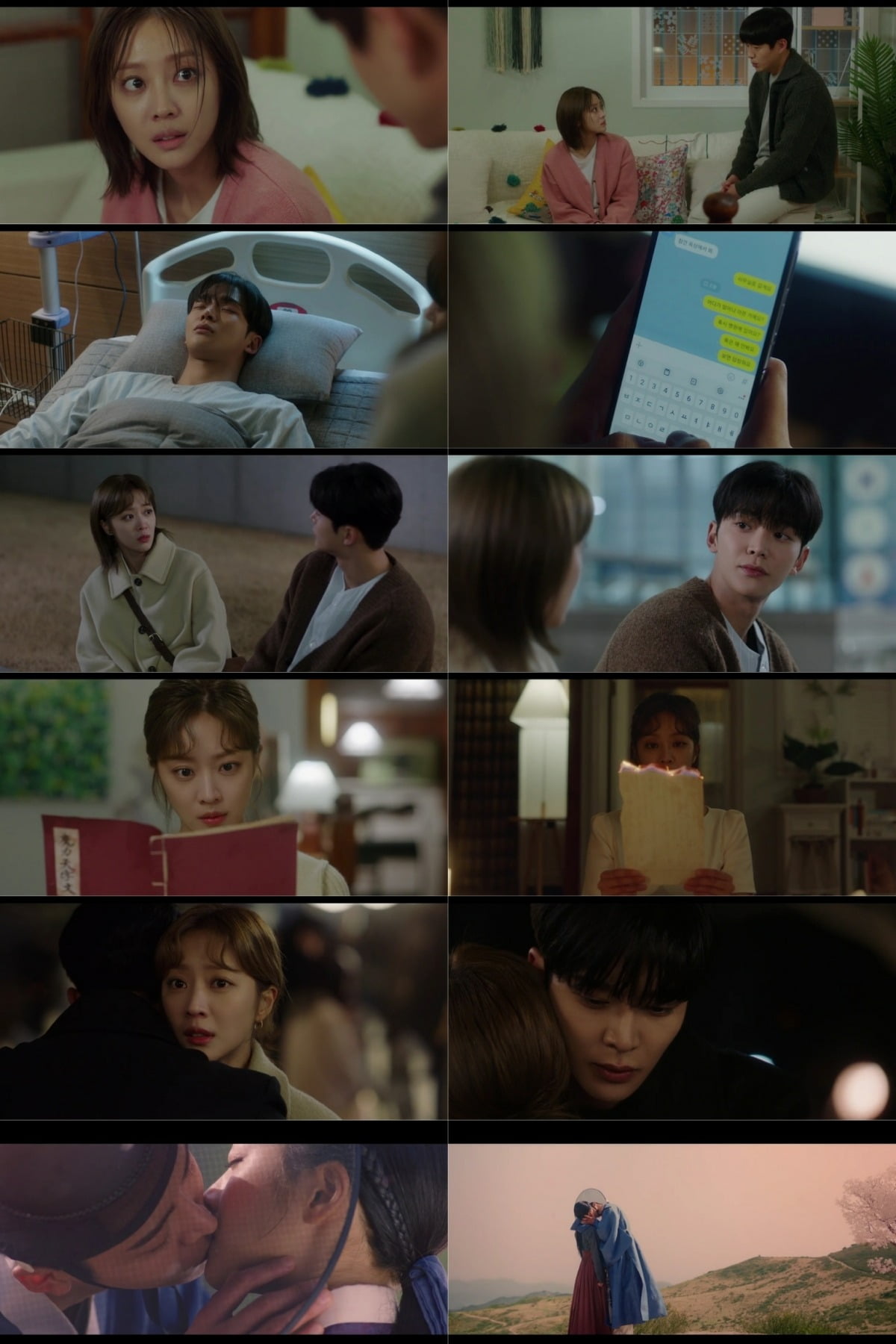 'This love is irresistible' Rowoon confessed his love to Jo Bo-ah.
In the 9th episode of JTBC's Wednesday-Thursday drama 'This Love Is Force Majeure', which aired on the 20th, Jang Shin-yu (played by Rowoon) accepted an unbreakable fate. While Jang Shin-yu confessed his love to Lee Hong-jo (Jo Bo-ah), the narrative of his past life was revealed.
On this day, Hongjo Lee suffered from extreme anxiety. From the cursed doll discovered at the site of the shrine to the suspicious shadow that chased Lee Hong-jo, a series of unusual incidents led to nightmares and filled with fear. I was also concerned about Jang Shin-yu, who took sick leave and did not come to work. Because Jang Shin-yu couldn't be contacted, I couldn't do anything all day, and I was disappointed to learn that it wasn't Jang Shin-yu who was the notification of the message Kwon Jae-kyung (played by Ha Jun) sent.
Lee Hong-jo's worries deepened. Lee Hong-jo, who had been anxiously awaiting a call from Jang Shin-yu, rushed to the hospital with a heavy heart upon hearing that he was hospitalized. Although Lee Hong-jo was worried about Jang Shin-yu, he said he was concerned about the cursed doll and asked for the wooden box back. They thought that the reason Jang Shin-yu's illness became more serious again was related to the cursed doll. Jang Shin-yu was secretly happy that Lee Hong-jo was worried about him. Jang Shin-yu, who caught Lee Hong-jo saying he would stop by the house and take the wooden box, said that he would go on a trip after being discharged from the hospital. And "Aren't you curious about who you're going with? "If you tell me not to go, I won't go," he said, leaving Lee Hongjo deep in thought.
Hongjo Lee opened the 'Book of Black Magic' with an uncomfortable feeling. It contained unexpected content. The contents of the 'Love Destruction Art', which is to 'make a hero, dress him in the clothes of the person he is in love with, put a black cloth on his head, write the name of the curse, and then insert a needle according to his age' were the same as the cursed doll. Lee Hong-jo visited the shaman Eun-wol (played by Kim Hye-ok) with a picture of the cursed doll, and decided to try the spell again after hearing Eun-wol's meaningful words, "If I believe, it exists, and if I don't believe, it doesn't exist."
Meanwhile, the Buyongjae Festival prepared by City Hall was held. At Lee Hong-jo's signal, the gayageum played, and fallen flowers began to fall. After giving the tour, Lee Hong-jo looked at the endless falling flowers and thought of Jang Shin-yu, and hesitated before calling him. But he didn't take it. Disappointed, Li Hongjo walked down the street again aimlessly, and at that very moment, Jang Shin-yu appeared in front of Li Hongjo as if it were a lie. Jang Shin-yu asked Lee Hong-jo if he had called to tell him not to go, to which Lee Hong-jo replied, "That's right." And Jang Shin-yu's subsequent confession, "Whether there is witchcraft or not, I love you," raised the excitement to its peak.
Meanwhile, the past lives of Lee Hong-jo and Jang Shin-yu also began to be revealed. It was only one girl who comforted the boy who lost his mother early and gave him a message from his mother. In this way, the two transcended their social status and built fresh memories. The girl who could see the future saw a 'red hand' in the boy who asked what would happen if she went to the military, but she tried to pretend not to notice. As time passed, the boy became an adult and on the day of the ceremony, he went to see the girl again. The image of the boy kissing the girl, saying, "Today is a very special day for us," aroused curiosity as it contrasted with the image of the boy later sharing a loving hug, saying, "Let's run away, wherever," from some in Buyongjae.
It was also shocking to learn that Yoon Na-yeon (played by Yura) knew Joong-beom Na (played by Ahn Sang-woo). Na-yeon Yoon, who brought Jang Shin-yu's shirt to Jung-beom later, and Jung-beom later's sinister actions of asking him to cooperate with his plan heightened the sense of crisis.
Ten Asia Reporter Kim Seo-yoon seogugu@tenasia.co.kr