ENTERTAINMENT
Looking for the second Suzy, Jeon Do-yeon... Management Soop holds auditions for new actors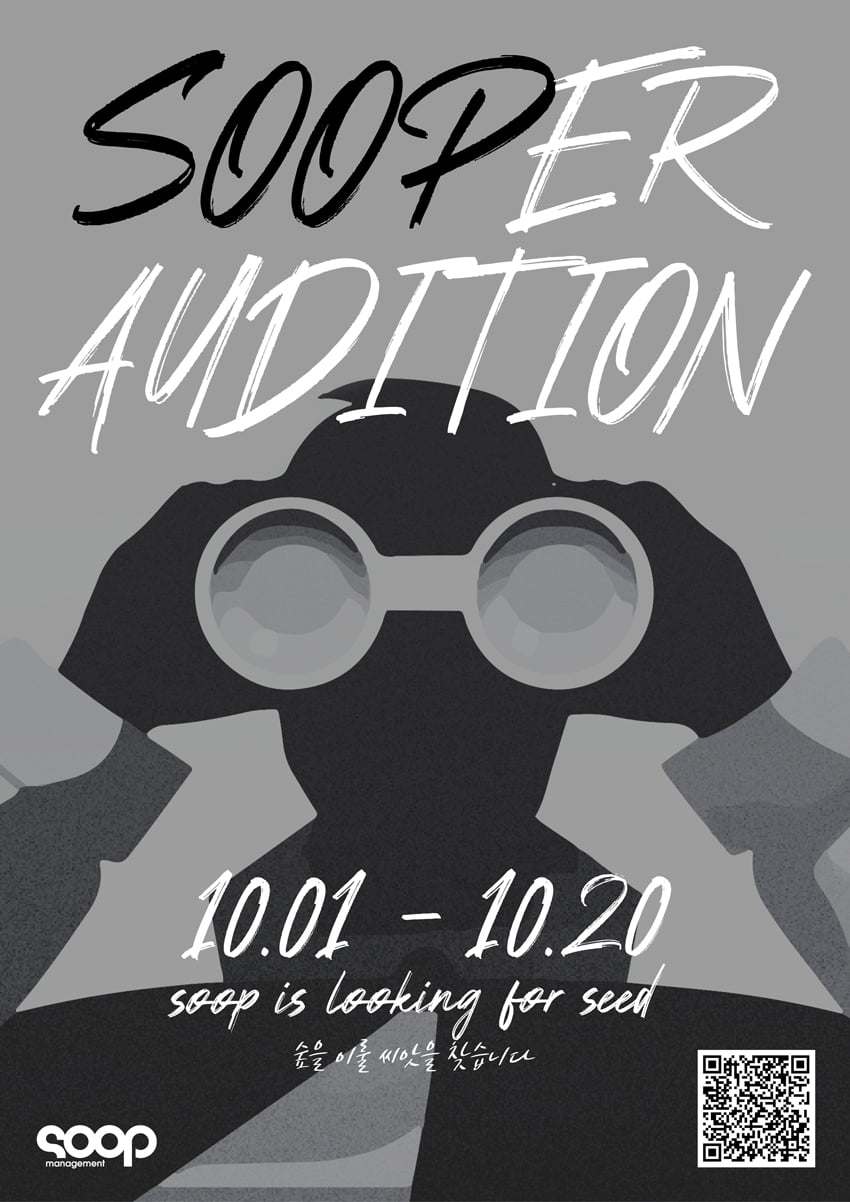 Management Soop is holding auditions to discover new actors.
On the 14th, Management Soop announced the news of auditions for new actors in 2023 and announced that it is looking for new faces with potential to grow together. A lot of interest is expected as it is an open audition conducted exclusively by Management Soop, which has major actors affiliated with it.
The audition consists of the first document screening, the second face-to-face audition, and the third in-depth interview, and the online application period is from October 1 to October 20. Applicants must be born between 2000 and 2008 and submit their application form, profile photo, and video to the email address provided. Detailed information can be found on the Management Soop website and SNS accounts, and only those who pass the first round will be contacted individually.
The audition poster released together drew even more attention with the powerful title 'SOOPER AUDITION' and the copy 'Soop is looking for Seed'. The sight of him holding a telescope and looking for something is reminiscent of a black-and-white movie poster.
An official from Management Soop said, "We hope that this will be a great opportunity for applicants who dream of becoming actors, and we will not spare any support for the selected candidates for their future challenges and growth." He added, "I hope that we can create a forest together by breathing life into infinite possibilities." The final successful candidate will undergo a professional training course based on Management Soop's know-how from many years of experience. In addition to his position as an actor, he aims for a family relationship that goes beyond partnership.
Meanwhile, Management Soop includes Gong Yoo, Gong Hyo-jin, Kim Min-ju, Kim Jae-wook, Nam Joo-hyuk, Nam Ji-hyun, Seo Hyun-jin, Suzy, Lee Chun-hee, Jeon Do-yeon, Jeon Hye-jin, Jeong Ga-ram, and Jung Yu-mi.
Ryu Yae-ji, Ten Asia Reporter ryuperstar@tenasia.co.kr