ENTERTAINMENT
Timothée Chalamet and Kylie Jenner overcame rumors of breakup, caught dating at home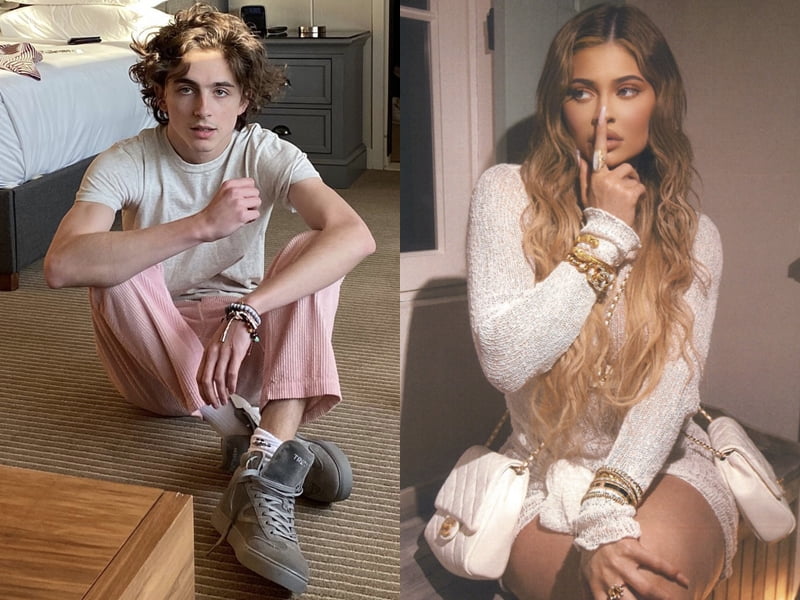 Hollywood actor Timothée Chalamet and businessman Kylie Jenner were spotted dating after overcoming breakup rumors.
According to Page Six on the 29th (local time), Kylie Jenner and Timothy Chalamet were spotted at their Beverly Hills mansion in the United States.
Kylie Jenner exited the driveway of Timothée Chalamet's home in a luxurious Cadillac Escalade, and five minutes later, Timothée Chalamet was also photographed exiting the entrance in a new Lucid electric sedan.
Earlier this month, Timothée Chalamet and Kylie Jenner were engulfed in breakup rumors. A source told Life & Style magazine, "She's naturally estranged from people, but friends say Jenner was dumped by Timothée Chalamet."
Insiders told TMZ that rumors of their breakup are not true. A source told the website, "All rumors surrounding Timothée Chalamet and Kylie Jenner's breakup are lies. Don't believe everything."
Kylie Jenner is the youngest daughter of Bruce Jenner and Kris Jenner, and is a businesswoman with a total fortune of about 800 billion won. In 2015, after launching a cosmetic product line named after her name, "Kylie Lip Kit," and achieving great results, the following year, she changed the brand name to "Kylie Cosmetics" and started her cosmetic business in earnest. . She has a 5-year-old daughter, Stormi, and a 17-month-old son, Iyer, from her ex-boyfriend Trapis Scott.
Born in 1995, Timothée Chalamet made his TV debut through 'Law & Order'. In the movie 'Interstellar' (directed by Christopher Nolan), he played the son of the main character, Cooper (Matthew McConaughey). Afterwards, he performed passionately through the movie 'Call Me by Your Name' (director Luca Guadagnino) and was nominated for the third youngest Best Actor Award at the 90th Academy Awards at the young age of 22. Then, in 'Dune' (director Denis Villeneuve), he played the role of Paul Atreit, the main character. The release date of the new film 'Dune 2' was changed from November to March next year due to the influence of the actor strike in the United States.
Reporter Ha-neul Lee, Ten Asia greenworld@tenasia.co.kr