ENTERTAINMENT
Broadcaster Mina goes camping with a man other than her husband on her wedding anniversary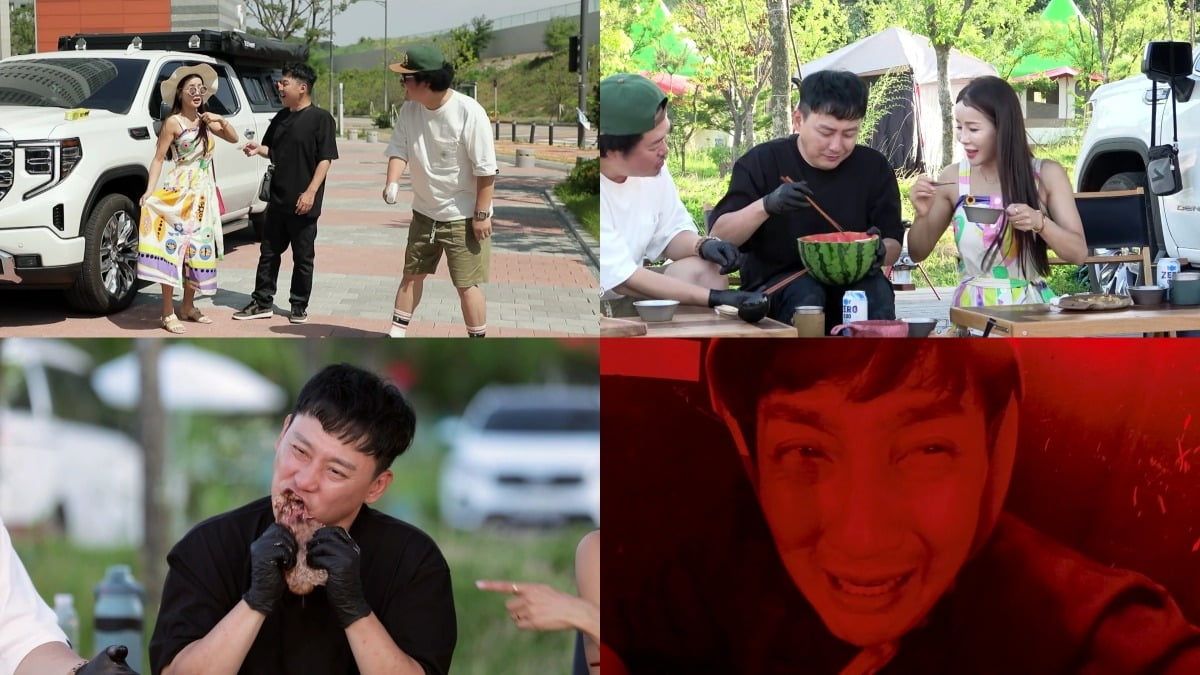 Singer Mina went camping with Hyun Jin-young and Yoon Taek on her wedding anniversary.
KBS 2TV 'Salim Men Season 2' (hereinafter referred to as 'Salim Nam'), which will be broadcast on the 12th, is decorated with a special feature for the first time on the air, and singer Hyun Jin-young goes camping with close juniors.
Hyun Jin-young, who recently needed a change of mood due to the stress of working on a song, meets Yun-taek, a camping master with 26 years of experience. Singer Mina, dressed in a vacation outfit that doesn't go well with camping, joins the group and embarrasses the two. MC Park Joon-hyung was surprised by Mina's still preservative beauty by revealing, "Mr. Mina is one year older than me."
Unlike Yun-taek, who does everything from rooftop tents to awning installations as soon as he arrives at the camping site, Jin-young Hyun can't even set the table properly, causing Mina's resentment. After twists and turns, a great camping hideout is completed, and Mina asks, "Did you prepare it like this because you knew it was my wedding anniversary today?" The story of Mina, who went camping with Hyun Jin-young and Yoon Taek without a husband on the day of their wedding anniversary, arouses curiosity.
In particular, it is expected that a colorful camping food feast provided by Yoon Taek will be held on this day. From MZ-style welcome drinks to watermelon radish noodles learned from natural people, tomahawk, the king of steak, and watermelon hwachae with a carbonated water fountain performance, the food course will be enjoyable for the eyes and mouth.
As the sun goes down and the surroundings become dark, Hyun Jin-young starts telling a scary story, and Yoon-taek builds his pride by saying, "Where are there ghosts in the world?" The bravado of the two men leads to a battle of courage, and it is said that the screams of the three did not stop in the haunted house they visited for a horror experience.
Kim Seo-yoon, staff reporter seogugu@tenasia.co.kr