ENTERTAINMENT
Admire the dignity of Son Seok-gu, sincerity conveyed in a 'humble' handwritten letter to the criticism of 'arrogance'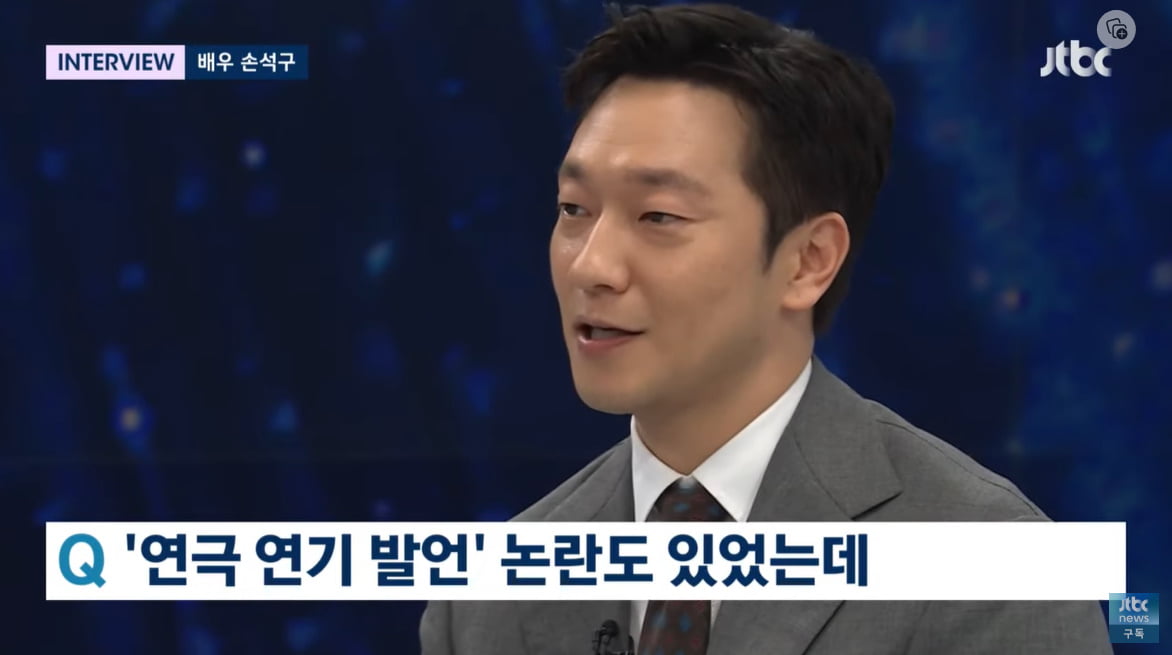 ≪Choi Jiye's epilogue≫
Choi Ji-ye, a reporter from TenAsia, objectively and sharply points out events that have occurred in various parts of the entertainment industry. The 'one piece' you missed is precisely analyzed from the reporter's point of view.
---
Although he was criticized for being 'arrogant' like a thunderbolt in a dry sky, actor Son Seok-gu conveyed his sincerity in a 'humility' handwritten letter. The quality of the response is truly commendable.
Son Seok-gu appeared on JTBC's 'News Room' on the 23rd and started an interview. Son Seok-gu, who has been on the stage of the play 'Army on the Tree' since last month, was asked a question about his senior actor Nam Myung-ryeol's intense criticism of him for being 'arrogant' on the 14th.
When asked, "What is your opinion about the statement being interpreted differently from the original intention?", Son Seok-gu explained the background of his controversial "fake acting" remarks.
He said, "There was a time when I first started acting about 10 years ago, and there was a time when I felt like I was being forced to do standardized acting that was close to one correct answer." However, these thoughts were also the driving force that made me think that I should have my own color from a young age."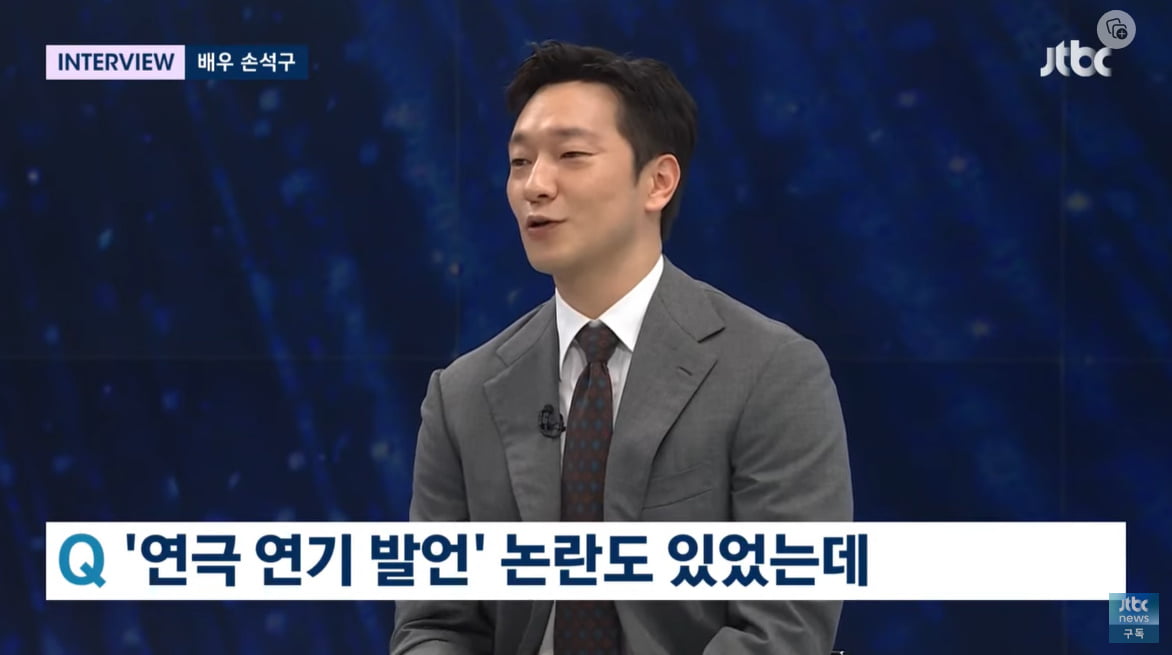 At the same time, Son Seok-gu drew attention by revealing that his words and actions were worthy of misunderstanding by Nam Myung-ryeol, and that he reflected on this and conveyed his apology through a handwritten letter. Son Seok-gu said, "I think it was a sentence that could be misunderstood enough because it was mixed with one example and the immature language I usually spit out when talking with my actor friends." So I wrote a handwritten letter to my senior and apologized, and he understood my feelings and replied."
Taking this as an opportunity, Son Seok-gu predicted that he would continue his relationship with Nam Myeong-ryeol as seniors and juniors. He said that Nam Myeong-ryeol would come to see the 'Army on the Tree' he plays, and said, "I wonder what comments he will make. There may be good comments or negative comments, but those will be nourishment. Seniors will sprinkle water for development. "he said.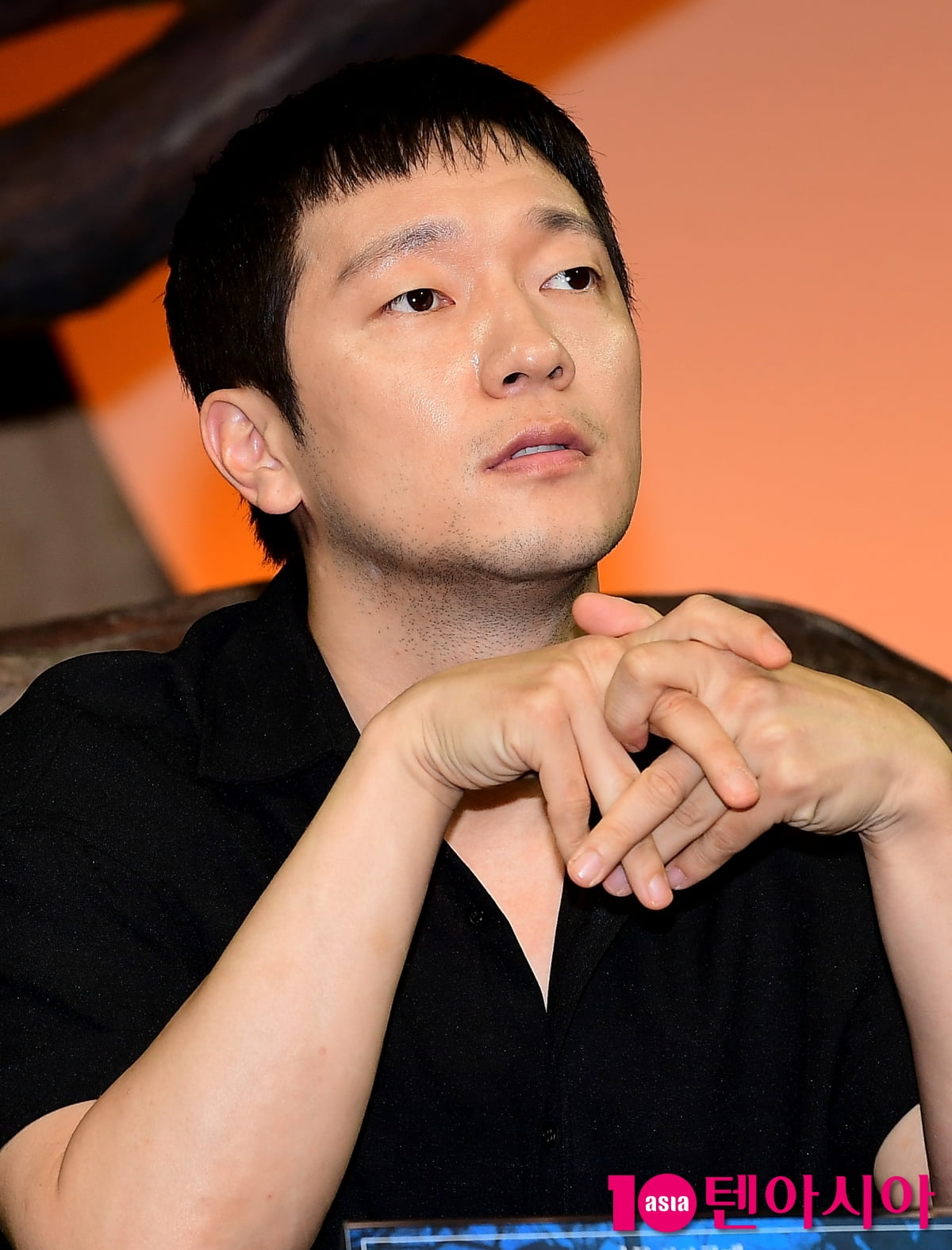 On the 14th, when Son Seok-gu was performing in a play in the past, Nam Myung-ryeol said, "(When playing) I was told to whisper love, but I didn't understand why they faked it." Regarding, "I just laugh. What is that arrogance?"
At the same time, Nam Myeong-ryeol said, "Seriously, think about acting that can be heard by the 350-seat audience even though you whispered real acting. Controversy continued over this, and even though both Nam Myeong-ryeol and Son Seok-gu did not directly comment on this, the incident heated up the Internet.
If you fight, you can know the true value of a person. Son Seok-gu could have been sufficiently offended by the criticism of Nam Myung-ryeol, who publicly sniped him on social media. It may have been difficult to accept criticism that gave off the nuance of ignoring the theatrical version by removing only part of it without considering the context.
Nevertheless, Son Seok-gu looked back at himself and even reached the point where he understood Nam Myeong-ryeol and reflected on himself. Furthermore, as a junior, he humbled his head and conveyed his sincerity through a handwritten letter. It was a classy response. This is the part where you can feel the secret to how Son Seok-gu, who caused the 'Goosebumps' syndrome, is still admired and loved by many people. The response of expressing sincerity with a 'humble' handwritten letter to the 'arrogant' senior pointed out was truly like Son Seok-gu.
Jiye Choi, staff reporter at TenAsia wisdomart@tenasia.co.kr