ENTERTAINMENT
Eun Ji-won · Myung Se-bin · Eli, Married 'Legal Single' Stars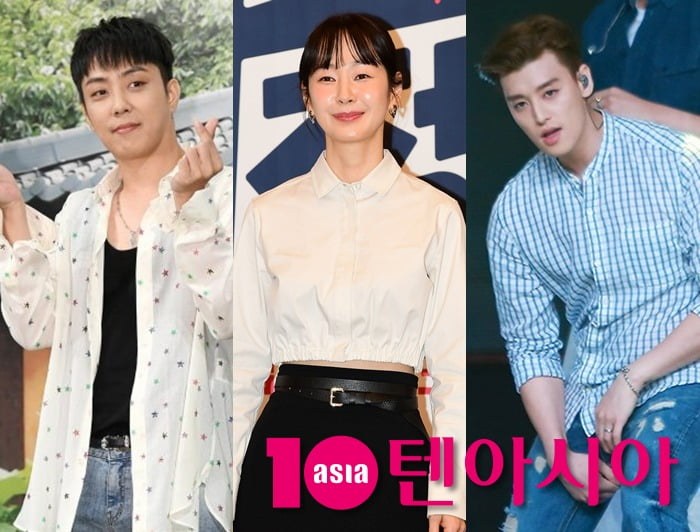 Externally, they are 'dolsing', but on paper they are 'single'. The wedding ceremony was held, but the honest confessions of stars who were legally unmarried because they did not register their marriage are drawing attention.
Eun Ji-won confessed for the first time that she was unmarried on paper in MBN's entertainment show 'Doll Singles 4', which aired on the 23rd. In the meantime, Eun Ji-won was known for a divorce by consent with his ex-wife. Eun Ji-won, who joined as a new MC for 'Dols Singles 4' on this day, said, "It's been over 10 years since I became Dolsing," and said that meeting someone new was a burden. When asked if he had any thoughts of remarriage, Eun Ji-won said that he was not a non-marriage and said, "I will go someday."
Eun Ji-won married her first love 2 years older in Hawaii in April 2010, but divorced two years later in 2012 due to personality differences. Eun Ji-won, who has experience living in the United States, said, "It's a bit difficult. (In the United States, if you have different nationalities), you can't register your marriage. That's why I couldn't do it."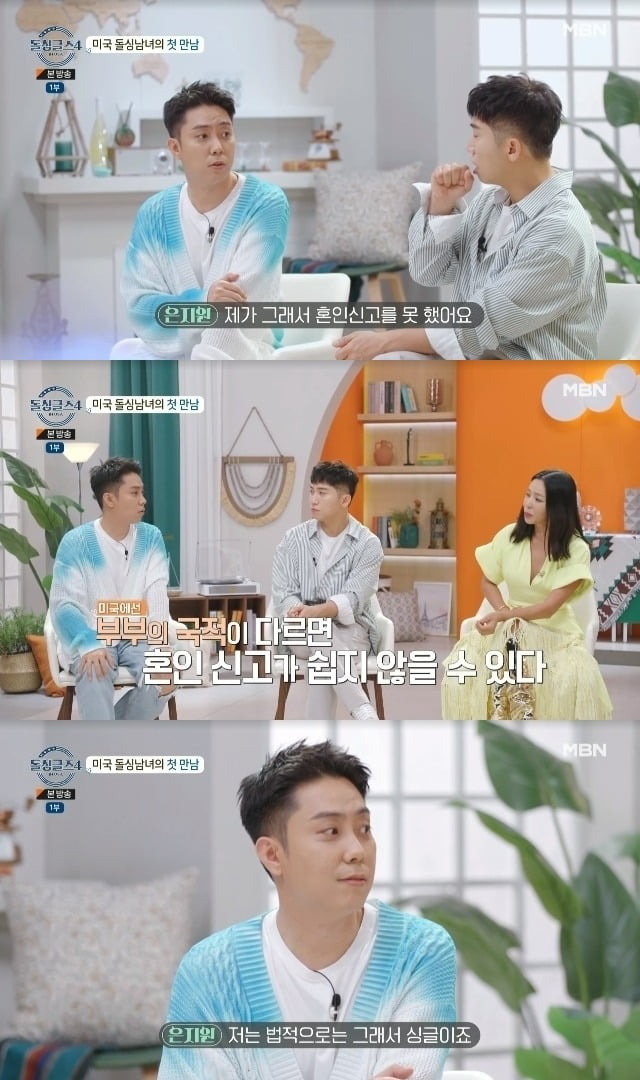 Actress Myung Se-bin also divorced after 5 months of marriage, but on paper she is unmarried. Actress Myung Se-bin received great love for taking off her innocent and pitiful image and transforming into a villain in the JTBC drama 'Doctor Cha Jeong-sook'. Turning 49 this year, he recently revealed that he had an egg freezing procedure 10 years ago in a variety show.
In an interview at the end of 'Doctor Cha Jeong-suk' in June, Myung Se-bin honestly told Ten Asia, "(Confessing the egg freezing procedure) I feel like I just came out of an egg. It's uncomfortable, but it's not a flaw, it's not embarrassing." He also confessed his thoughts on remarriage, saying, "I want to marry a good person. I even prayed for a spouse with Eom Jung-hwa. It's late, but it's not over."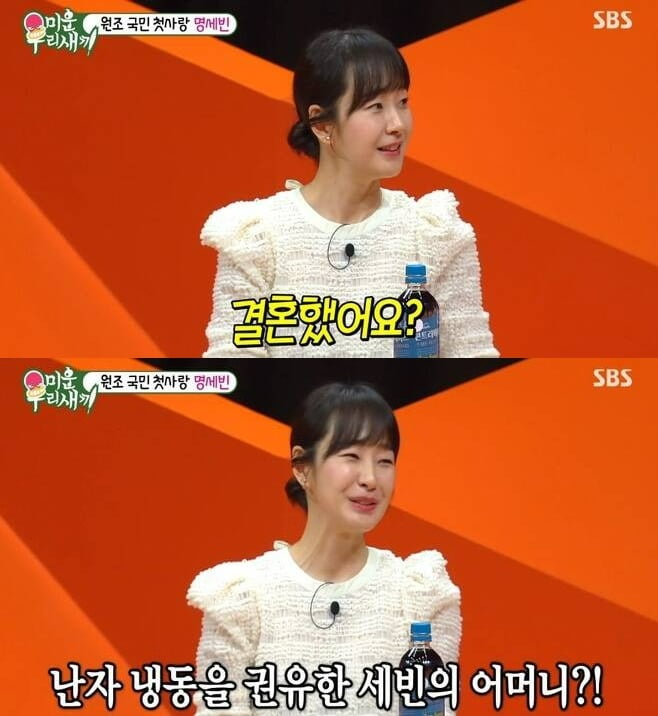 U-Kiss member Eli is a little different. The fact that he was unmarried on paper was known through his ex-wife Jiyeon-soo. Ji Yeon-soo, who appeared after the divorce, said, "I spent a long time as a show window couple. To be honest, it was worse than others. I decided to divorce because I wanted to be happy because I am a human being, and because I wanted to live."
At the same time, Ji Yeon-soo said, "Eli has dual citizenship in the United States and Korea. As his Korean nationality expired last year, he was an unmarried man of American nationality on paper."
Not only celebrities, but recently, among young couples, there are many cases of postponing marriage registration or not living together at all. Some decide after living together for several years, and some postpone it for reasons such as housing problems. Whether that person is single or single on paper, the important thing is the heart and will for a new love.
Reporter Tae Yuna, Ten Asia youyou@tenasia.co.kr