ENTERTAINMENT
Choo Ja-hyun, home fashion with a dress worth 450,000 won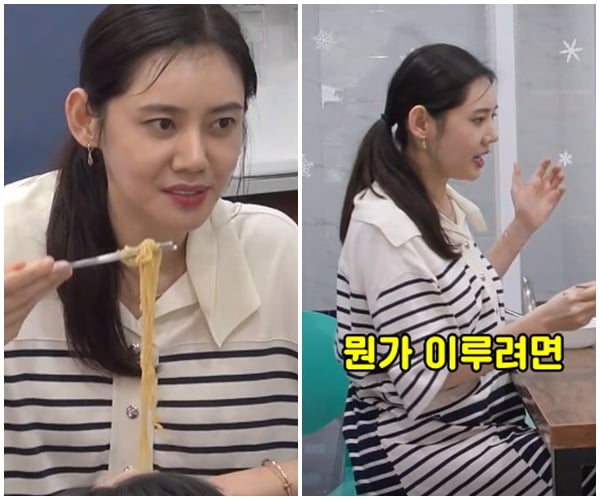 Actress Choo Ja-hyun boasted luxury even in her home fashion.
On the 24th, Choo Ja-hyun, who appeared on SBS' 'Dong Sang-mong 2', showed off her cooking skills for her husband Woo Hyo-kwang and her son. On this day, Choo Ja-hyun showed off her so-called 'Quan-Kuruk' at home, proving her fashion sense.
The dress worn by Choo Ja-hyun has a sailor collar design with a stripe pattern. The unbalanced hem with slit detail and color matching pattern give a three-dimensional feeling. The dress in question is a product of S company for 455,000 won.
Choo Ja-hyun got married in 2017 after making a relationship with younger Chinese actor Wu Hyo-guang through a work. After marriage, the couple appeared in SBS 'Same Bed, Different Dreams 2 - You Are My Destiny' and made their names known in Korea. Choo Ja-hyun gave birth to a son in 2018.
Reporter Ryu Ye-ji and Ten Asia ryuperstar@tenasia.co.kr