ENTERTAINMENT
'Daughter of Park Hak-gi' actress Park Jeong-yeon, round and round cutie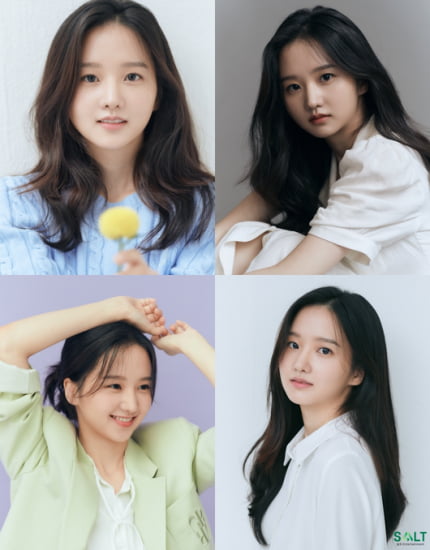 Actress Park Jeong-yeon showed off her eight-color charm through a new profile.
On the 3rd, the agency Salt Entertainment released several new profile pictures taken with various concepts of Park Jeong-yeon.
In the released photo, Park Jeong-yeon is holding a yellow flower in an innocent mood and smiling softly at the camera. In the following photos, the mood is 180 degrees different and attracts attention. While radiating a mysterious atmosphere with deep eyes that feel the narrative, he smiled brightly in front of a colorful background, bringing out his lovely charm to the fullest.
Lastly, Park Jeong-yeon showed a visual like a first love girl, reminiscent of a scene from a youth movie, such as clear and clean skin, clear features, and long hair that fell naturally.
Park Jeong-yeon, who made her first CRT debut with tvN's 'Hi Bye, Mama!', left a mark on the public through TV Chosun's 'Wind, Clouds and Rain', web drama 'Gashiri It Go', and TVing's original 'I Haven't Do My Best Yet'. . In the TV show 'We Are Not Trash', which aired in December of last year, she showed off her presence as the female lead 'Shin Jo-hee'. As a result, we are looking forward to the next steps Park Jeong-yeon will take.
Reporter Ryu Yae-ji and Ten Asia ryuperstar@tenasia.co.kr