ENTERTAINMENT
Broadcaster Han Young and her husband, Park Goon, succeeded in preparing their first home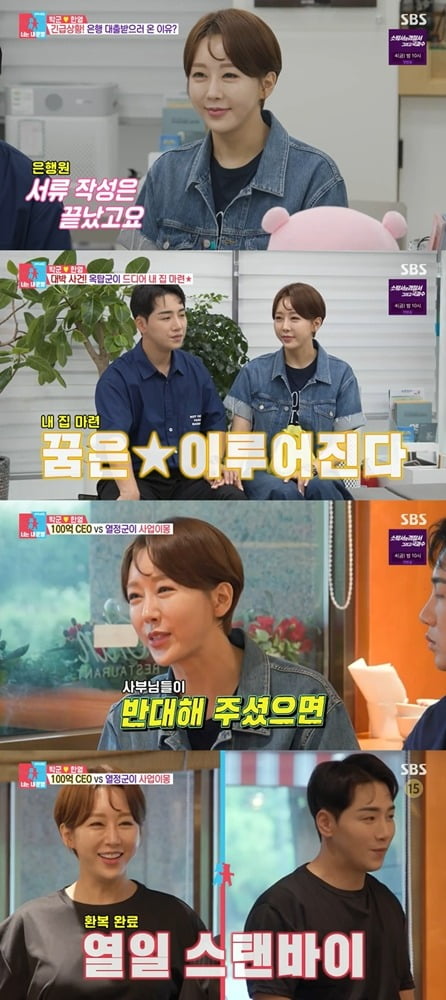 While Han Young, a broadcaster, succeeded in arranging her first home with her husband, Park Gun, Park's surprise business remarks set out to find Kim Hak-rae and Lim Mi-suk.
On the 31st of last month, SBS' 'Same Bed, Different Dreams 2 - You Are My Destiny' (hereinafter referred to as 'Same Bed, Different Dreams 2'), Park's surprise remarks were revealed, starting with Han Young and Park's success in building their own house.
On this day, Han Young said to Park, who had a hard expression even though he had succeeded in buying his own house, "Your mother will like it too. But why are you so worried on a good day?", and Park, who was worried about the loan and the future, surprised everyone by saying, "I am thinking of starting a business for the future."
Han Young said, "I have a main job now. Business has to be careful," he said, and went to the restaurant of Kim Hak-rae and Lim Mi-suk, who are business seniors and current Chinese food giants, with Park for a test.
Han Young said, "I want my husband to experience it from the bottom up. I hope you will personally oppose it." Later, while Han Young was tested in earnest with Park, he complained, "I said I would do the business myself, but why am I doing this?"
Then, when Park received rave reviews in hall serving but received harsh reviews in the cooking test, Hanyoung couldn't hide his smile and made viewers laugh.
On the other hand, Hanyoung, who recently revealed her honeymoon life in 'Same Bed, Different Dreams 2', plans to communicate with the public through various broadcasts in the future.
Kim Seo-yoon, staff reporter seogugu@tenasia.co.kr