ENTERTAINMENT
Bae Dong-seong's daughter Bae Soo-jin and Bae Seong-wook will remarry next year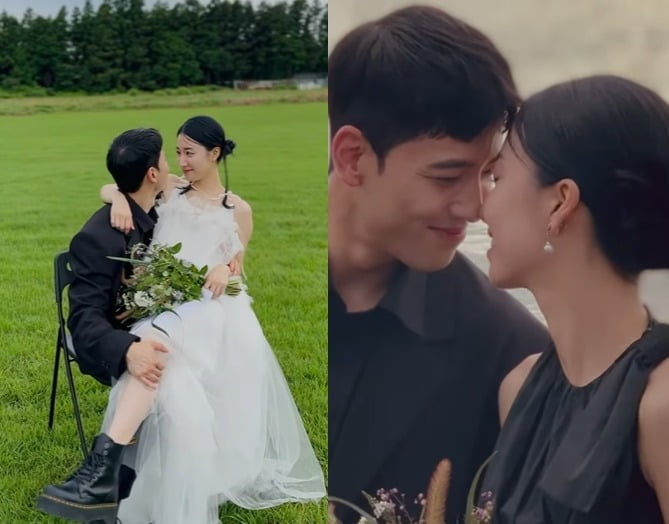 Comedian Bae Dong-seong's daughter Bae Soo-jin announced the remarriage.
On the 1st, Bae Soo-jin posted a picture and video with the words, "Hello. Our Bae-bae couple will get married next year."
In the photo released that day, Bae Su-jin trying on a wedding dress was included. In another video, Bae Soo-jin and her groom-to-be Bae Seong-wook were filming a wedding, creating warmth.
Bae Su-jin was satisfied, saying, "It's a video the staff took with their cell phones, and I was surprised because it was so pretty."
Bae Su-jin made her face known to the public by appearing in 'Idol Singles 1'. He was connected with Choi Jun-ho as a couple in 'Doll Singles', but it did not develop into a final couple.
Bae Su-jin, who announced that she had a boyfriend after that, appeared with Bae Seong-wook, an unmarried man, on the Channel A variety show 'Cohabiting, Not Married' and revealed that they were dating on the premise of marriage.
Regarding her current boyfriend, Bae Soo-jin said, "He's someone I've known for a long time. My ex-boyfriend." We met. We met by chance at a drinking party."
Reporter Tae Yuna, Ten Asia youyou@tenasia.co.kr