ENTERTAINMENT
Actress Choi Soo-young holds her first Asian fan meeting tour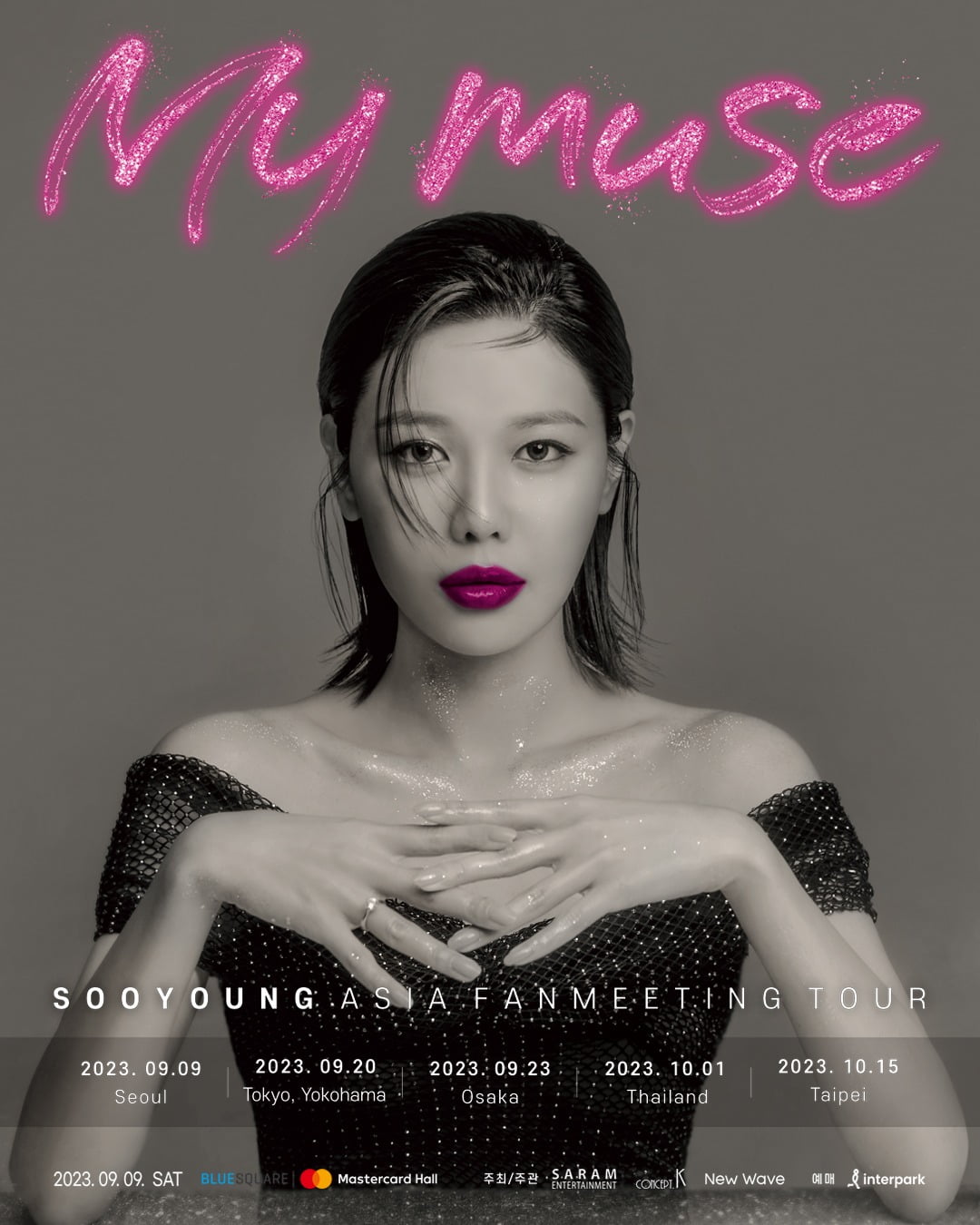 Actress Choi Soo-young goes on her first Asian fan meeting tour.
On the 31st, the management company Saram Entertainment (hereinafter referred to as 'Sam Entertainment') said, "Choi Soo-young will hold an Asian fan meeting tour 'MY MUSE' in 5 cities in 4 countries, starting in Seoul on September 9, followed by Yokohama, Osaka, Bangkok, Thailand and Taipei, Taiwan. ' to meet global fans."
Saram Entertainment CEO Lee So-young said, "We decided to hold the first Asian fan meeting for actor Choi Soo-young in order to communicate more closely with global fans in various countries. We prepared a lot of things, from the colorful and rich stage where you can see the charm of actor Choi Soo-young to the time to communicate with fans. You can look forward to it. We ask for interest and love from global fans."
The title of this fan meeting, 'MY MUSE', contains the meaning that Choi Soo-young is always a deep inspiration and her eternal muse is her fans. The title was created by Choi Soo-young himself, and it has a different meaning as it shows his sincere heart toward his fans. In addition, it is rumored that they are preparing hard to present unforgettable memories to fans by directly participating in the fan meeting planning, script, corner composition, guest recruitment, and song arrangement. Expectations are high for Choi Soo-young, who will complete the fan meeting as richly as the splendid appearance in the poster.
Recently, Choi Soo-young has been active as an all-round entertainer, going back and forth between dramas and entertainment, from Genie TV's original 'Namnam' to JTBC's 'R U Next?' and tvN's '290 Million: Marriage War'.
Choi Sooyoung's 'MY MUSE' Seoul fan meeting will be held on September 9th at 18:00 at the Blue Square Mastercard Hall, and reservations will be open exclusively through the Interpark ticket site on August 8th at 20:00. Tickets for Yokohama and Osaka in Japan, Bangkok in Thailand and Taipei in Taiwan will be opened and details will be announced later.
Kim Seo-yoon, staff reporter seogugu@tenasia.co.kr