TV
Eun-jin Ahn, "The 'My Dearest' wrap-up party was held until 3 a.m., and Namgoong Min also stayed until the end."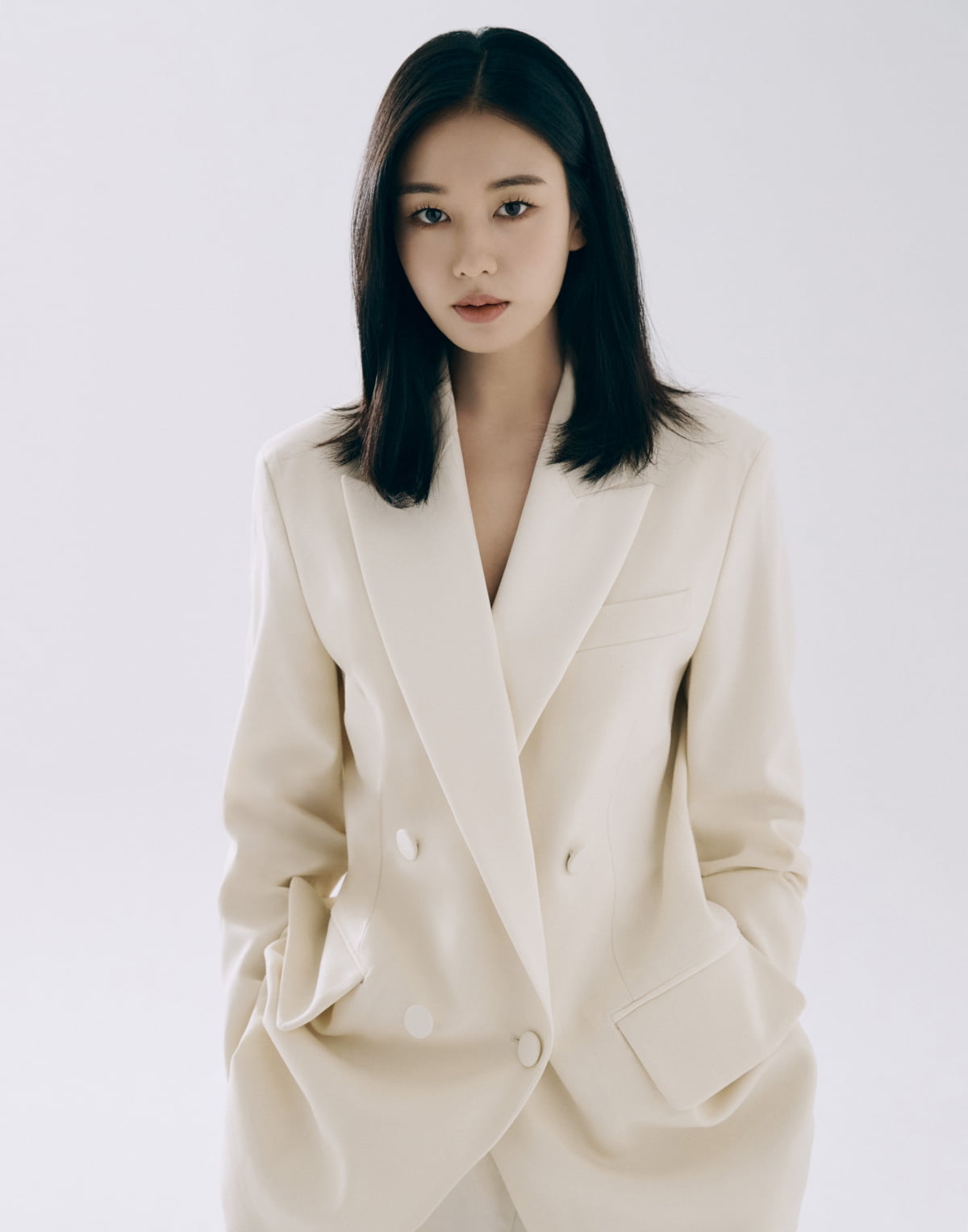 Actress Ahn Eun-jin opened up about the episode of the 'My Dearest' finale party.
Eunjin Ahn met with Ten Asia at a cafe in Seocho-dong, Gangnam-gu, Seoul on the 21st and told various stories about MBC's Friday-Saturday drama 'My Dearest'.
'My Dearest', which ended on the 18th, is a historical drama set during the Manchu War. It tells the story of the love and hope of the people who crossed paths during the Manchu War.
In the play, Ahn Eun-jin plays the role of Yoo Gil-chae, who grew up as Ae-gi in Neunggun-ri, but grows into an independent and strong woman after going through the terrible events of the Manchu War and falling in love with a man sincerely.
'My Dearest' reached its conclusion in its final episode, recording the highest viewership rating of 12.9%. Ahn Eun-jin said, "We traveled all over the country for a year. It started in winter, and I can't believe winter has come again. We were together for almost a year, and I'm grateful that we were able to finish it safely without any accidents. It was a shame to break up because we had a lot of affection. "I feel like it will be a waste of time soon. It was a good time because I felt like I had left behind good relationships," he said, expressing his thoughts about the ending.
The 'My Dearest' team held the finale party on the 19th. Ahn Eun-jin said, "I ate pork in the first round and went to the second and third rounds. There weren't many places open, so I ended there. There were 30 to 40 people until the end. It ended around 3 a.m. Senior Namgoong Min also stayed until the end. He was the one who shed tears. "There was no one there," he said. "Once the last day of filming was over, I ended up happy, perhaps because my body was so tired. There were so many people, so there was no need to shed tears. I just let go of my worries."
The most difficult shoot was the mountain cave scene in Mungyeong. Eunjin Ahn recalled, "It was a scene where a child was received, and it was around 3 a.m. and it was very cold because it was in a cave."
It was said that several couples were born in the 'My Dearest' filming team, which attracted attention. In response, Ahn Eun-jin said, "We called them the lovers of 'My Dearest' I heard that there were 11 couples in 'Reply 1994,' and I thought we could win if we just do a little more. It's a historical drama, and we traveled all over the country and filmed for almost a year." "Looking at it, it was a situation where you couldn't avoid it if you didn't want to become attached to it. It was fun because there were couples I knew at the end of the party," he said. The couple among the actors laughed and said, "Unfortunately, there was no one."
Taeyuna, Ten Asia Reporter youyou@tenasia.co.kr