TV
Park Na-rae "I changed my face a lot"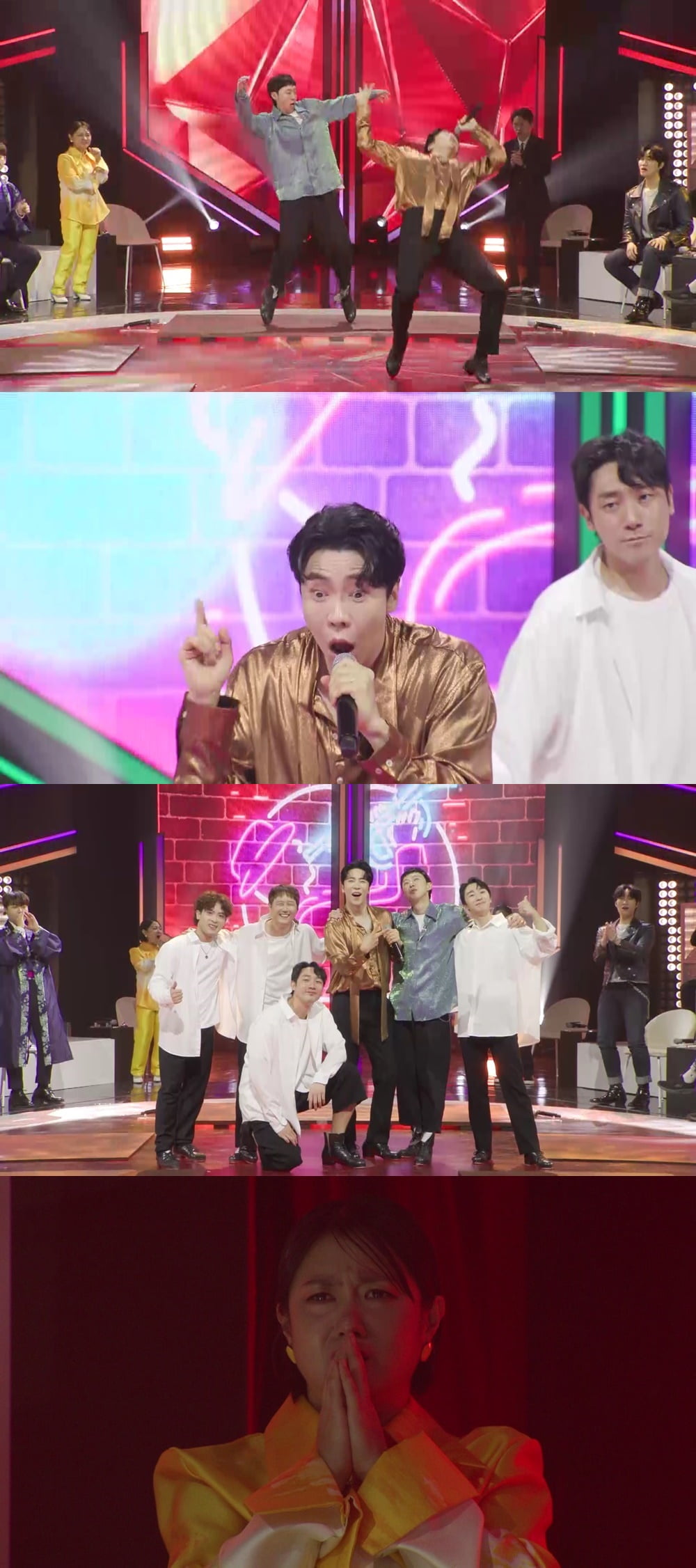 Comedian Park Na-rae makes a surprise plastic surgery confession to a teacher she meets for the first time in 18 years.
In the 32nd episode of MBN's 'Burning Roses' Season 2 (hereinafter referred to as Roses Season 2), which will be aired on the 21st, Son Tae-jin, Shin Seong, Min Soo-hyun, Kim Jung-yeon, Park Min-soo, Gong Hoon, and Enoch meet their dream partners Paul Potts, Kwon In-ha, and Ahn, who are connected by a special story. The 'Challenge Dream Stage' will be held where you will perform your dream duet with Ye-eun, Kwon Oh-hwan, Lee Su-jin, etc.
Above all, MC Na-rae Park is attracting attention as she reunites with Eun-sa from her time at Anyang Arts High School after 18 years. On this day, Enoch introduces Kwon Oh-hwan, saying, "He is one of the best professional tap dancers in Korea and the choreography director of 'Broadway 42nd Street.'" Yang Se-hyung said, "Here is another student of yours," and pointed to Na-rae Park. Na-rae Park shared a special relationship, saying, "I went to Anyang Arts High School to pursue acting, and majored in musicals in my second year. At the time, I was doing 'Broadway 42nd Street' and the teacher came to the school and gave a special lecture." Na-rae Park then said, "I learned it when I was 18, and I learned it so well that I still remember it," and surprised everyone by performing the difficult tap dance from the opening of 'Broadway 42nd Street.'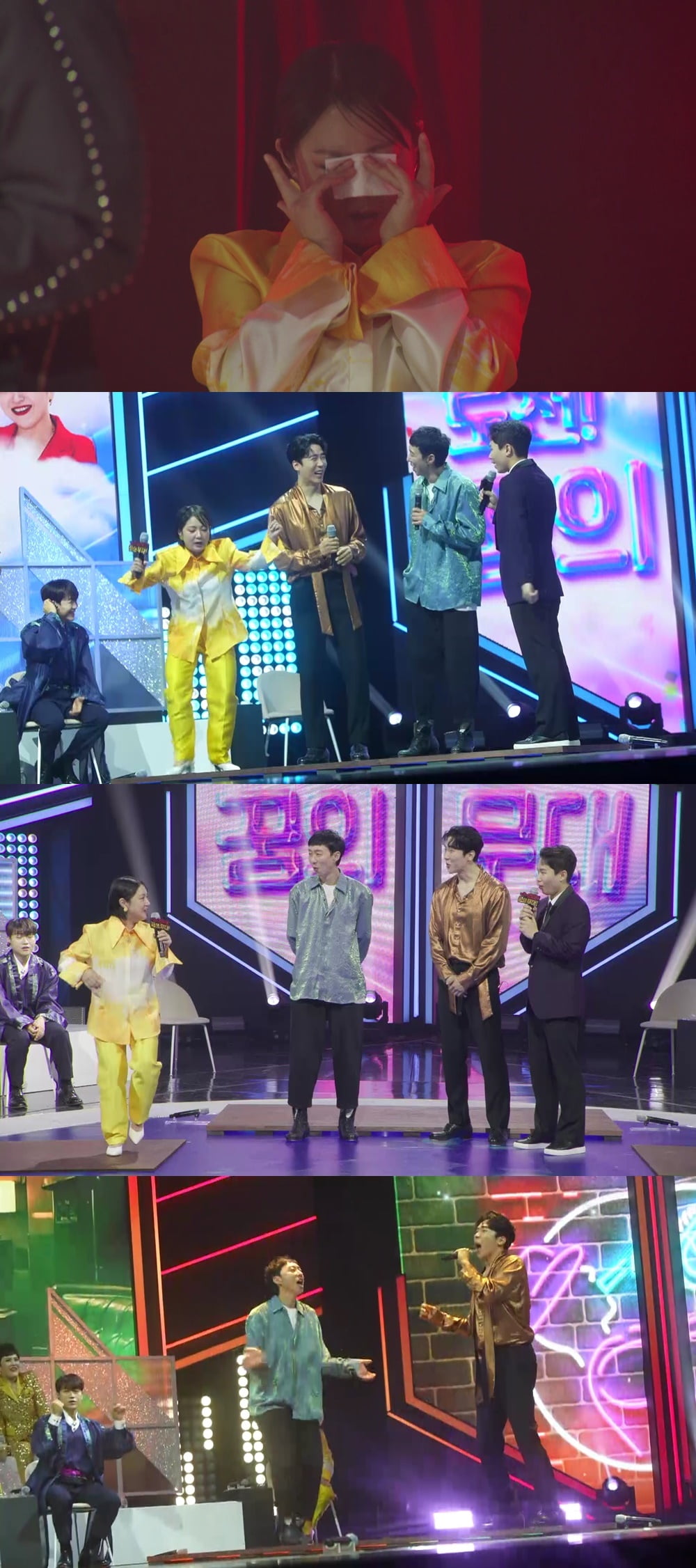 In particular, Na-rae Park asks the teacher, "You didn't recognize me, right?" Kwon Oh-hwan made people laugh by firmly replying, "Yes, I didn't recognize him." Yang Se-hyung points out, "It's a lot different between then and now, isn't it?" In the end, Na-rae Park voluntarily paid her taxes, saying, "I've changed my face a lot since then. All that's left now is my body," causing the scene to collapse again.
In addition, Park Na-rae wiped away tears while holding a tissue in both hands throughout Kwon In-ha's live performance, making even the audience cry. And after the duet performance between Kwon In-ha and Kim Joong-yeon, Na-rae Park gave a sincere review, saying, "Senior's voice is so heartbreaking. Is there a voice that drives people crazy so desperately?" It raises curiosity about what Kwon In-ha's live stage was like after making Park Na-rae cry.
Meanwhile, on this day, Enoch had an unexpected accident where he fell on the floor and rolled around while tap dancing, shocking everyone. When Enoch fell, everyone stopped applauding and divided opinions, asking, "Is this a performance?" and "Is this planned?", but Enoch got up again and started dancing vigorously as if nothing had happened. It raises curiosity as to what caused the ambiguous tap dance accident, whether it was a performance planned by Enoch or an unexpected broadcasting accident.
The production team said, "The sight of Enoch and Park Na-rae performing the basic tap dance that they learned from the same teacher will provide a unique attraction," adding, "The members of the Rose Troupe will return to the beginning and complete the stage with even more passion, along with the role models who made them who they are today." "Please look forward to tomorrow's 'Challenge Dream Stage'."
Kang Min-kyung, Ten Asia reporter kkk39@tenasia.co.kr