TV
'Diva of the Desert Island' youngest PD Yoon Jeong-hoon, sly charm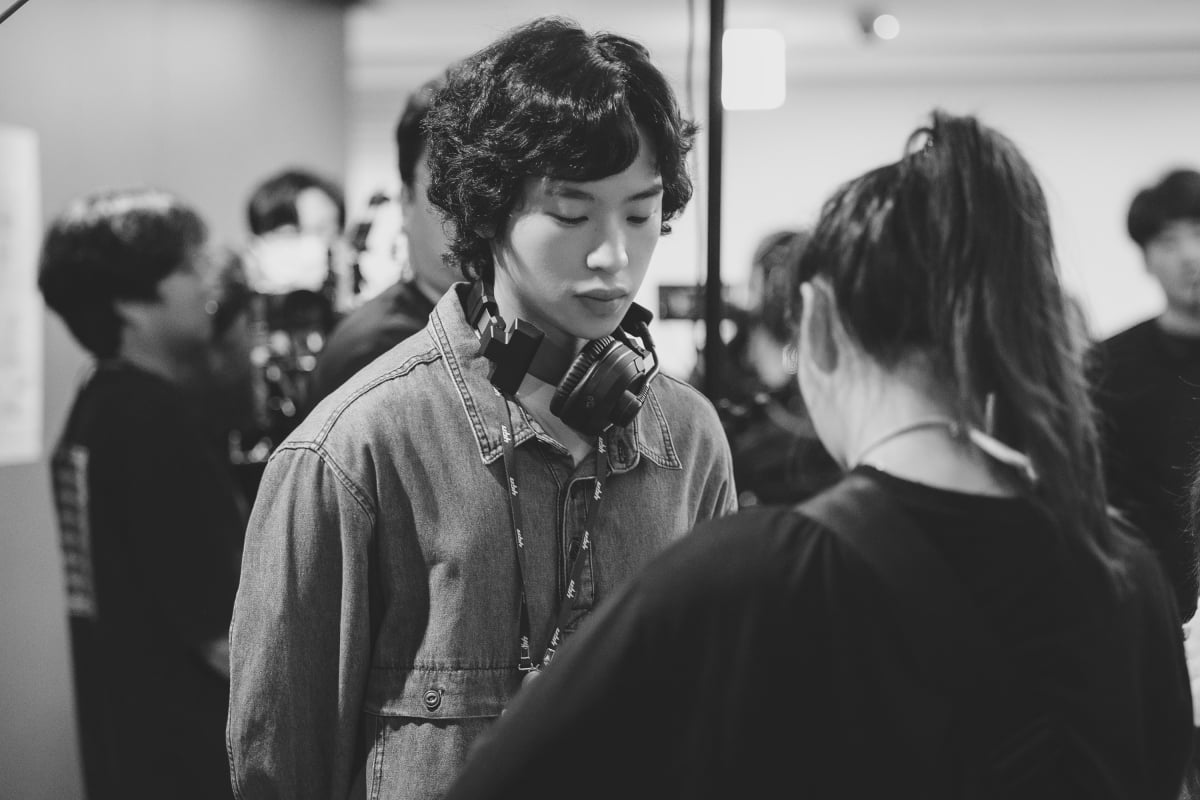 Behind-the-scenes stills featuring actor Yoon Jeong-hoon's 'Diva on a Deserted Island' filming site have been released.
tvN's 'Diva of the Deserted Island' (written by Park Hye-ryeon, Eun-yeol / directed by Oh Choong-hwan) is a drama that depicts the diva challenge of Seo Mok-ha (played by Park Eun-bin), an aspiring singer who was rescued from a deserted island after 15 years. Yoon Jeong-hoon plays the role of PD Ahn Dong-min of YGN's entertainment department in the play, and is attracting attention by adding vitality to the work with his lively charm.
Among these, Yoon Jeong-hoon's agency, DSP Media, revealed the behind-the-scenes footage of Yoon Jeong-hoon through official SNS. The released photo captures Yoon Jeong-hoon's appearance, which is 180 degrees different from the playful side shown in the work, attracting even more attention. In addition to her vivid visuals, she is immersed in filming and shows off her soft charisma, drawing attention with her definite ON/OFF charm.
In particular, Yoon Jeong-hoon carefully inspects the scene before filming begins and chats amicably with the staff and actors working on the shoot together. However, at the moment he is immersed in the work, he becomes 'Ahn Dong-min' himself and boasts of his outstanding concentration, drawing attention from the on-site staff. It is said that it aroused admiration.
In the 7th episode of 'Diva on a Desert Island', which aired last week, Yoon Ran-ju (played by Kim Hyo-jin) confessed to lip-syncing and the story of Seo Mok-ha, the real owner of the voice, came on stage, while Yoon Jeong-hoon immersed himself in the character of 'Ahn Dong-min' in the play and appeared in the right place. It attracted a lot of attention by making a clear presence. Chae Jong-hyeop, who plays the role of Kang Bo-geol, and Park Eun-bin, who plays Seo Mok-ha, have perfect chemistry with Tiki Taka, while as the youngest member of the Nth prime team, he exudes a charming charm and adds fun and makes people laugh with his sly yet diverse facial expressions.
Yoon Jeong-hoon boasts a synchronization with MZ generation Ahn Dong-min with his warm yet boyish visuals. Yoon Jeong-hoon, who has become a rich man with charm by giving off a completely different atmosphere in each work he appears in, is aiming accurately at the hearts of viewers with his lively and cute charm in this work, raising expectations for his future acting.
Meanwhile, tvN's 'Desert Island Diva' airs every Saturday and Sunday at 9:20 PM.
Ryu Ye-ji, Ten Asia Reporter ryuperstar@tenasia.co.kr