TV
Park Eun-bin suddenly disappeared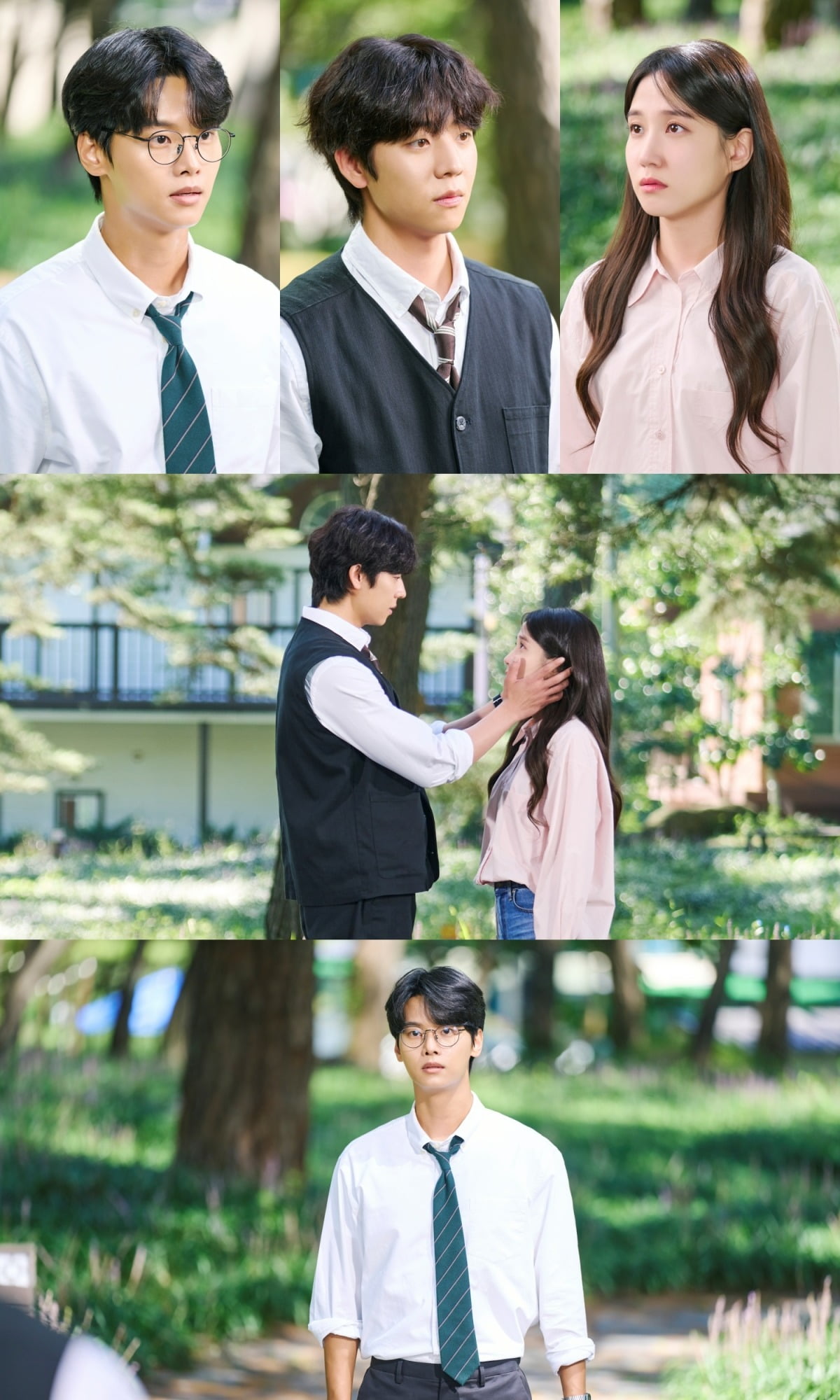 Park Eun-bin suddenly disappeared after completing her 'Nth prime'.
In the tvN Saturday-Sunday drama 'Diva on an Uninhabited Island', a three-way meeting between brothers Seo Mok-ha (played by Park Eun-bin), Kang Bo-geol (Chae Jong-hyeop), and Kang Woo-hak (Cha Hak-yeon), who are hiding in a foreign country, takes place.
Previously, Seomokha had a desperate battle with top star Eun Morae (played by Bae Kang-hee) in 'Nth Prime Time'. As a result, Seo Mok-ha, who received more support, appeared on stage, won, and made a stir by making a name for herself as the 'diva of the desert island'. The moment he got one step closer to the dream he had longed for, he suddenly disappeared, leaving behind only a text message to Yun Ran-ju (played by Kim Hyo-jin).
Then, Kang Bo-geol and Kang Woo-hak immediately set off to find Seo Mok-ha. As Seo Mok-ha's every move was posted in real-time on SNS and became a hot topic as the 'Nth Prime Minister', he served as a guide for the brothers. Kang Bo-geol found Seo Mok-ha eating alone at an old restaurant in the countryside.
Kang Bo-geol follows Seo Mok-ha and confesses that he is that 'Jeong Ki-ho.' After meeting Jeong Bong-wan (Lee Seung-jun), Jeong Ki-ho's father, Seo Mok-ha was afraid and denied Kang Bo-geol's confession the whole time, but he couldn't help but shed tears when he said, "I'm grateful that he's alive."
The released photo arouses curiosity as it contains the subtle atmosphere of brothers Seo Mok-ha, Kang Bo-geol, and Kang Woo-hak. Jeong Ki-ho, whom she had longed to find, is right in front of her, but Seo Mok-ha's expression conveys complex emotions. Next, the sight of Jeong Ki-ho, not Kang Bo-geol, wiping away Seo Mok-ha's tears adds to the feeling of affection, while the face of Kang Woo-hak, who is watching the two, also attracts attention as it is unusual.
As Jeong Ki-ho's identity is revealed, a new wind is expected to blow between the three. Attention is also focused on the relationship between Seo Mok-ha, Kang Bo-geol, and Kang Woo-hak, which will change in the future.
Park Eun-bin's life-turning project, which has turned around and become even more exciting, continues on 'Diva of the Desert Island', which airs every Saturday and Sunday at 9:20 PM.
Taeyuna, Ten Asia Reporter youyou@tenasia.co.kr