TV
Chan-sung Jeong exposes celebrity abuse, "Blatantly demands freebies"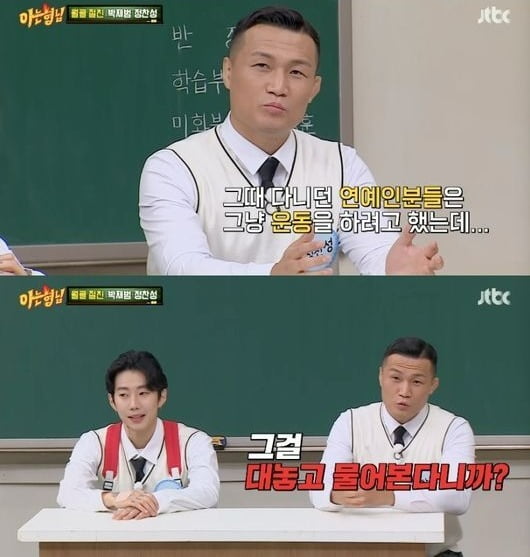 Chan-Sung Jeong revealed his first impression of Jay Park.
Singer Jay Park and former mixed martial artist Chan-seong Jeong appeared as guests on JTBC's entertainment show 'Knowing Brothers', which aired on the 18th.
When asked how the two became friends that day, Jay Park said, "I liked fighting sports since I was young, so I was a fan of Chan Sung Jung. "I went to the gym to learn martial arts," he said. Chan-seong Jeong said, "The reason why I had such a good impression was that the celebrities I was working with at the time didn't pay money and just tried to exercise. He asked me that outright. But Jay Park made the payment as soon as he arrived." He said, "At the time, I wasn't good at speaking, but these days, they tell me to pay money first. But Jay Park was very willing to pay," he added.
Chan-sung Jeong previously said about the reason he joined AOMG agency, "I received an advertisement, but I didn't know how much I should be paid. They told me to unconditionally present the advertising fee first. "I didn't know, so I asked, and Jaebum told me to join their company."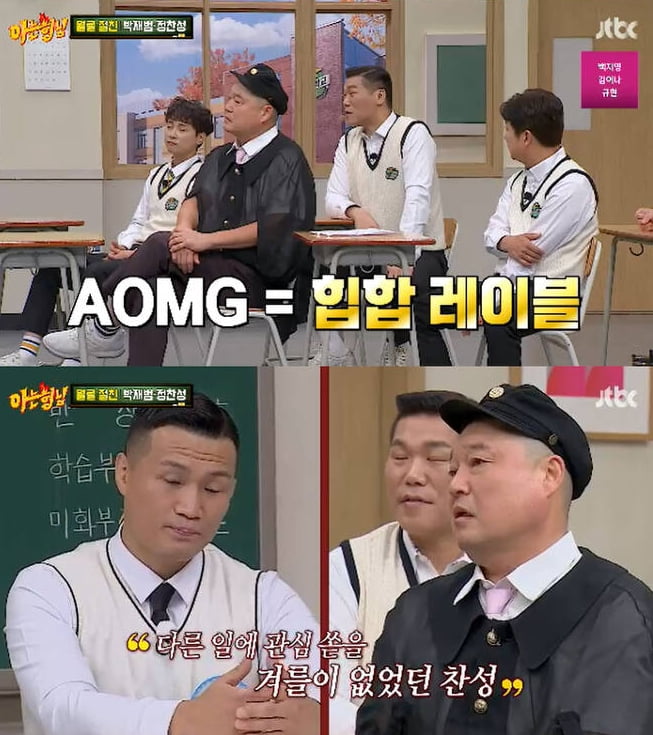 Jay Park said, "As Chansung becomes famous as a player, he becomes a brand. There are other things that come in, so you have to manage them well so that you can live your life after you finish playing. But it seemed like he didn't know that very much. I felt like I was going to get hit a lot. It's a style that's perfect for getting hit on. "We did not touch the fight money, which was the main source of income, and only managed the rest," he explained.
Regarding the reason for not taking Chan Sung Jung to the new company, he explained, "The new company is producing a K-pop idol group."
Chan-sung Jeong transformed into a businessman after retirement. He boasted, "In addition to running a gym, I recently opened a beer restaurant. It's the best business in Apgujeong right now. Jaebeom sells soju there, and it's the number one seller in the country."
Jay Park said about the soju business, "As I got older, I liked chatting over a glass of soju. After signing with Jay Z's agency, my first single was 'Soju'. I was selling soju during promotions, and at that time, people in charge recommended the soju business, so I started the soju business." "I decided to do it. At the time, people in the U.S. didn't know much about soju. As I was doing it, I got to know traditional liquor and started learning about it," he said.
Taeyuna, Ten Asia Reporter youyou@tenasia.co.kr