TV
Hong Jong-hyun's final presence in 'national death penalty vote'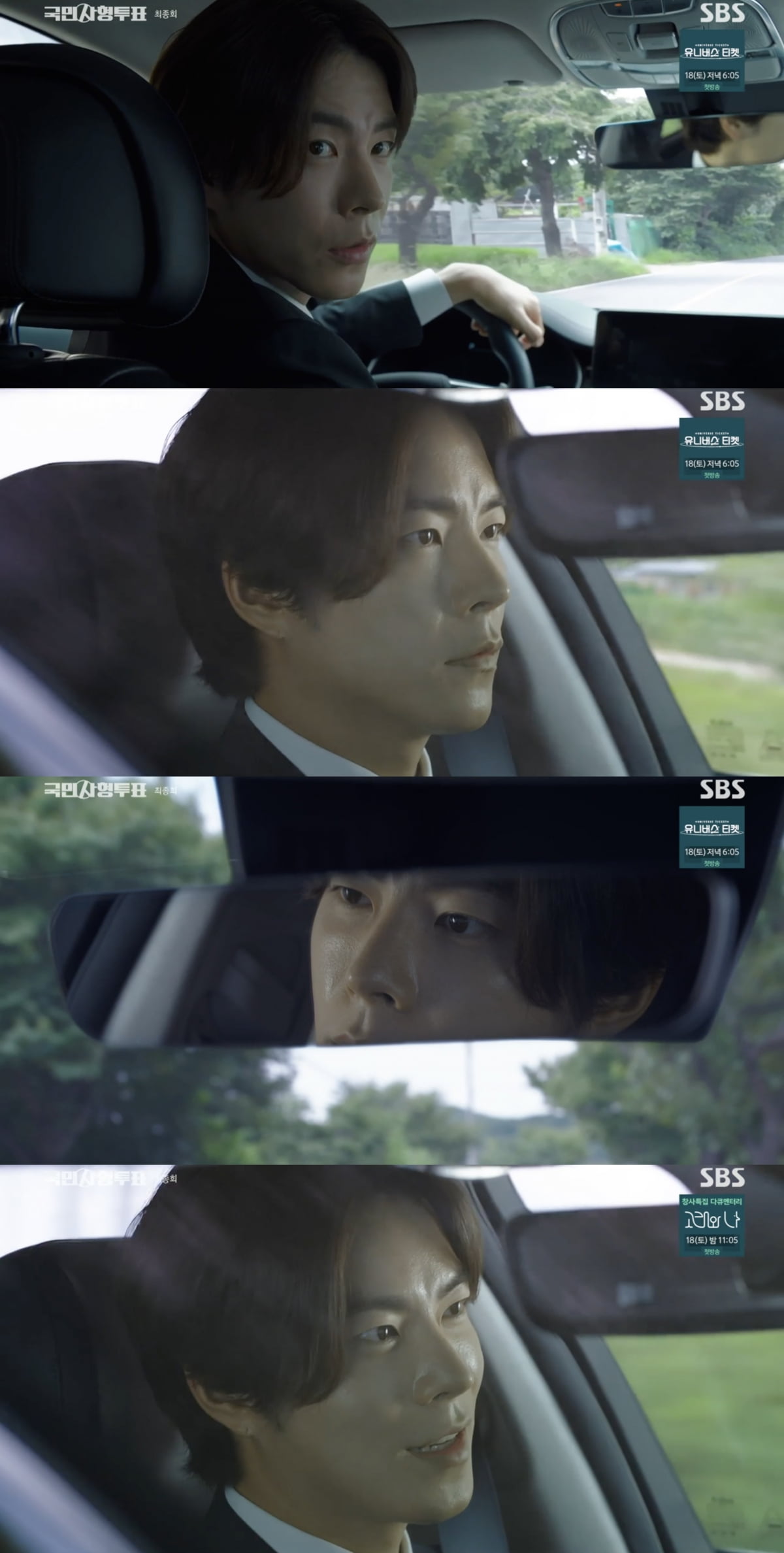 Actor Hong Jong-hyun added a dramatic effect by making a special appearance at 'National Death Penalty Vote'.
SBS's 'National Death Penalty Vote' is a public participation judgment drama depicting the story of tracking down an unknown 'gaetal' who holds a national death penalty vote for vicious criminals and executes them.
Hong Jong-hyun made a special appearance in the play as a hacker called EXECUTOR. Hong Jong-hyun perfectly played the role of a hacker with a mysterious atmosphere, fully radiating his dark force, and decorated the final episode with a performance that not only added fun and lingering emotions to the drama, but also added immersion.
In episode 12, which aired on the 16th, Hong Jong-hyun was shown meeting Min Ji-young (played by Kim Yu-mi), who was working as a volunteer. He delivered the newly created national death penalty voting program to Min Ji-young, and when Min Ji-young, who saw the program, praised him and asked if he could create a route that would allow access to all citizens at the same time, he said, "I decide the game partner, not you," and continued, "I decide the game partner, not you." Before deciding to play, we asked who we would target, saying that we should check each other's skills.
When Min Ji-young hinted that she wanted to find the place that was stolen first, Hong Jong-hyun seemed to have prepared it in advance and told her to turn to the next chapter. It contained information about Rep. Kang Seok-ju (played by Jeong Woong-in), and when Min Ji-young, who confirmed it, asked about the plan to bring down Kang Seok-ju, Hong Jong-hyun was interested and said, "It will be fun no matter what."
Hong Jong-hyun, who previously appeared as the third prince Wang Yo in SBS' 'Moon Lovers - Scarlet Heart Ryeo' and developed a relationship with writer Cho Yoon-young, attracted attention when he reportedly agreed to make a special appearance to cheer. In the work, Hong Jong-hyun attracted attention with his noble attitude and warm visuals, while immediately drawing attention with his sharp eyes. In addition, despite his short appearance, he is receiving favorable reviews for the work as he supports the villain Min Ji-young's evil deeds and prepares for the resumption of the national death penalty vote, adding tension and maximizing immersion in the play, adding dramatic effect.
Hong Jong-hyun showed off his strong presence with such heavy acting. He has recently announced a new leap forward as an actor with his new agency and is predicting active activities and communication, raising interest and expectations for his future actions.
Ryu Ye-ji, Ten Asia Reporter ryuperstar@tenasia.co.kr