TV
Lee Yoo-jin said 80% of the loan is for self-interior, from tile carpet to molding.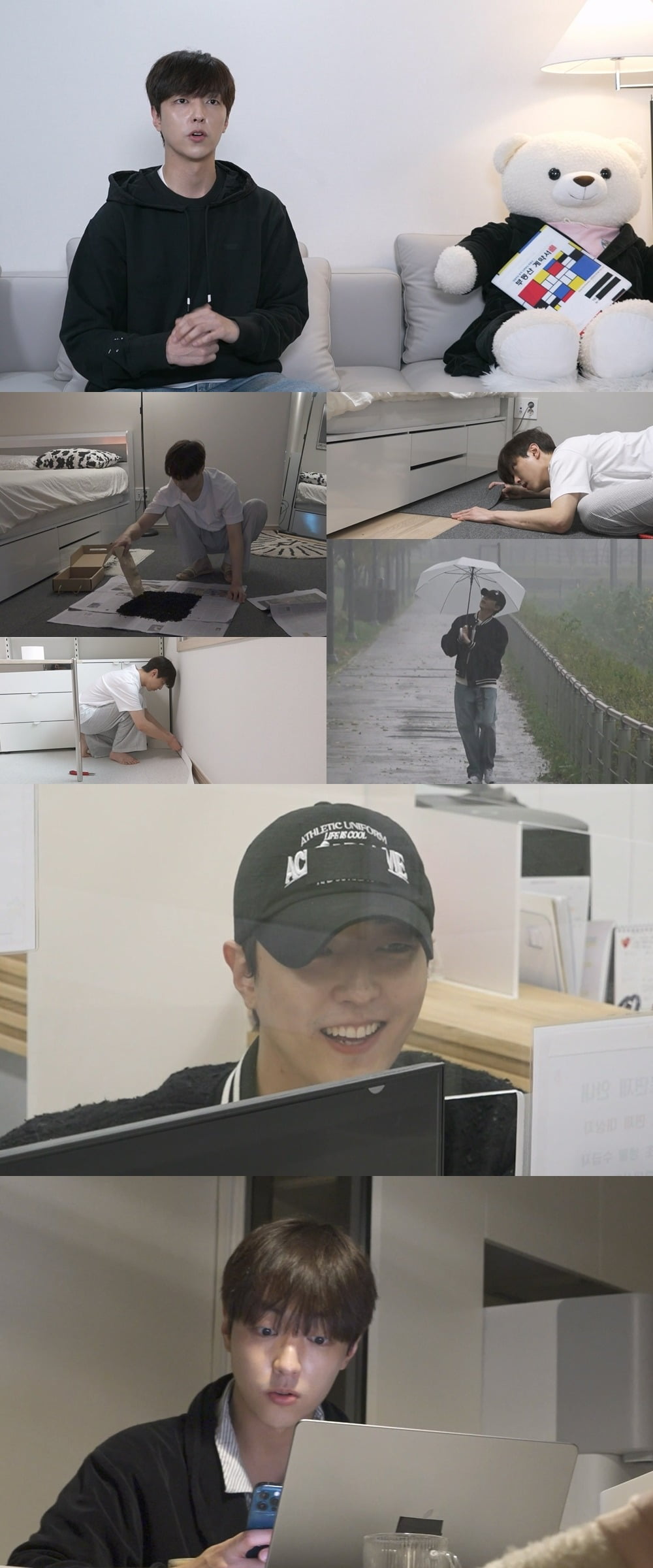 Actress Lee Yu-jin's professional-level self-interior design skills, from tile carpets to molding construction, and her struggle to apply for rental return guarantee insurance are revealed.
In MBC's entertainment show 'I Live Alone', which airs today (17th), the daily life of Lee Yu-jin, who adds 'Eugene's sensibility' to her newly moved house through self-interior decoration, is revealed.
Although it's been three weeks since she moved in, Lee Yu-jin said she postponed the interior design because she was busy with her schedule. He pursues minimalism, but to add a touch of sensibility that he cannot give up, he begins his own interior design of the master bedroom and workroom.
Lee Yu-jin boasts her own interior design skills, from the tile carpet in the master bedroom to the molding construction in the studio, as well as tips for covering up distracting areas with rugs and mirrors. In addition, he shows his professionalism by not forgetting the 'baking out' work using charcoal powder, which eliminates sick building syndrome.
Lee Yu-jin goes to explore the neighborhood for the first time since moving. "It's a great place to live," he said with a happy smile as he checked the infrastructure around the house. He radiates positive energy, thinking that even unexpected heavy rain while exploring the neighborhood is a welcome rain.
After exploring the neighborhood, Lee Yu-jin heads to the Administrative Welfare Center. I went to prepare documents to apply for lease return guarantee insurance. He asks questions thoroughly and completes preparations in a timely manner. After checking the required documents once again at home, he gets confused during the first step of applying for rental return guarantee insurance. Lee Yu-jin keeps trying, but runs into an unexpected wall. He said that he looked crazy, as if his patience had exploded, raising questions about what exactly happened.
Lee Yu-jin's emotional self-interior interior scene can be seen through 'I Live Alone', which airs at 11:10 pm on this day.
Taeyuna, Ten Asia Reporter youyou@tenasia.co.kr