TV
"Kian84 is a good person" Reunited with Profy in Korea, tearful embrace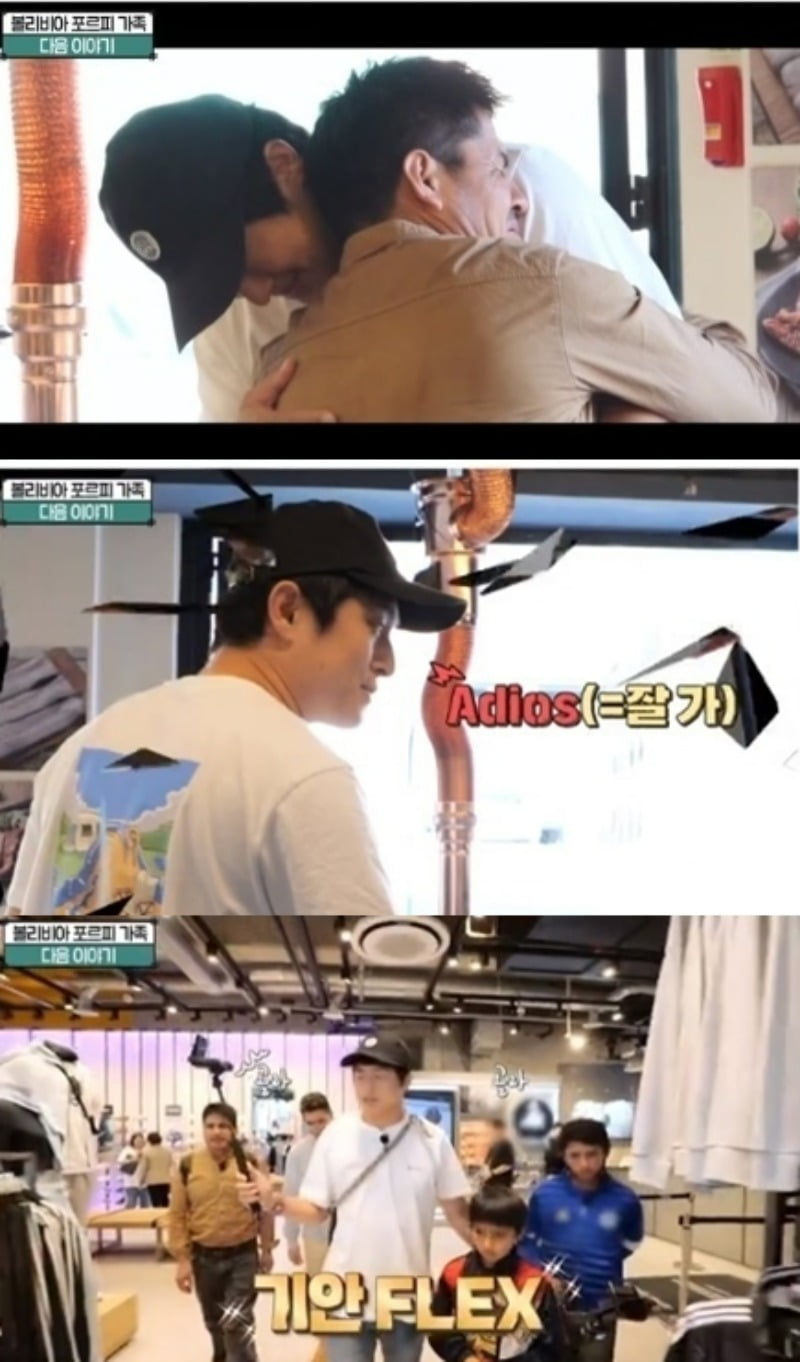 As Porphy's family came to Korea to express their gratitude to Kian84, a reunion with Kian84 was expected.
MBC Every1's entertainment show 'Welcome, Is This Your First Time in Korea?' aired on the 16th. In episode 322, the Bolivian Porphy family, who showed friendship beyond borders with Kian84 in Season 1 of MBC's 'Born Around the World' (hereinafter referred to as 'Around the World'), traveled to Korea.
On this day, the production team met Porphy, who rode the zip line just like in 'Around the World'. Porphy took the production crew to her house, and the production crew used cars and walking instead of zip lines. Unlike ziplining, which can be reached quickly across the canyon, walking took an hour and a half.
A common travel bucket list item for the Porphy family was reuniting with Kian84. When Porphy was told that a lot of Koreans watched 'Around the World', she said, "I feel good. I'm also glad I filmed it with Kian. This is the first time I've had a Korean friend that I'm so close to. We have affection and friendship. Kian and I have a great relationship as people. "It was a great joy for me to be able to meet him in person. Kian84 is a really good person," he said.
Porphy is said to have been in contact with Kian84 even after filming. He said, "I didn't understand the language they were speaking and my cell phone data wasn't working well, but I was able to ask how they were doing. I was really happy and glad." He expressed his gratitude, saying, "I can't believe you care about an ordinary country person like me. I think I should thank Kian." Porphy hoped that when she met Kian84 in Korea, "I would like to give him a huge hug."
The person who welcomed the Porphy family upon their arrival in Korea was Christian from Mexico, who served as a special guide. Porphy's family, who came from the airport to Seoul Station with Christian's help, left the station and looked at the gorgeous buildings, exclaiming, "It's so big. I can't believe it. This city is fantastic," and "I love the tall buildings in Korea."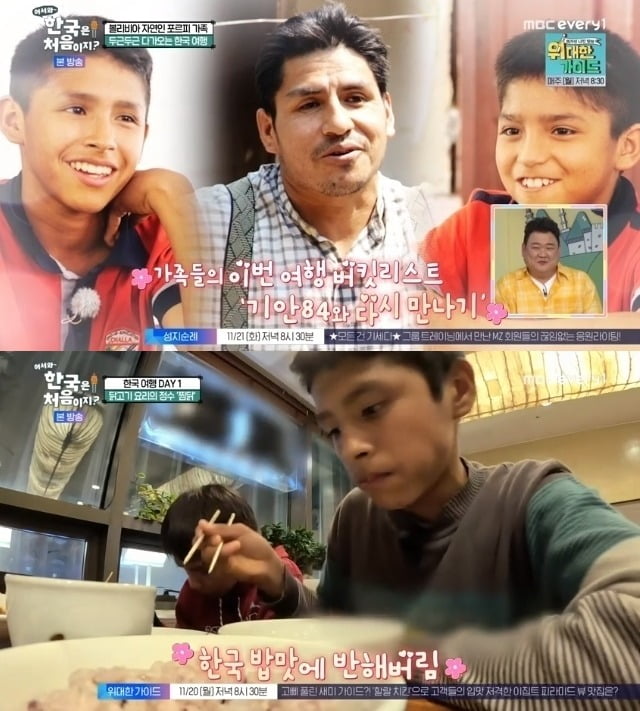 Christian chose steamed chicken as the first food to try in Korea for Elmer, who loves potatoes, and Porphy Jr., who loves chicken. Porphy's family enjoyed the steamed chicken and even ate the bibimbap mixed with seasoning.
The trailer released at the end of the broadcast depicted the reunion of Porphy's family and Kian84. Kian84, whom we met at a restaurant, immediately greeted Profy with "Adios" (goodbye), making everyone laugh. Dad Porphy shed tears as he hugged Kian84. Kian84 served meat and took the boy to a famous sporting goods store, showing off his flex by saying, "Don't worry about soccer clothes, just pick one. It's free."
He also grabbed Porphy Jr. and said, "If I succeed in Bolivia later, you buy me shoes then. I'll have to translate later," showing a cheerful appearance, creating a warm feeling.
Taeyuna, Ten Asia Reporter youyou@tenasia.co.kr