TV
Shin Hye-sun "Ji Chang-wook, an actor whose eyes can explain everything"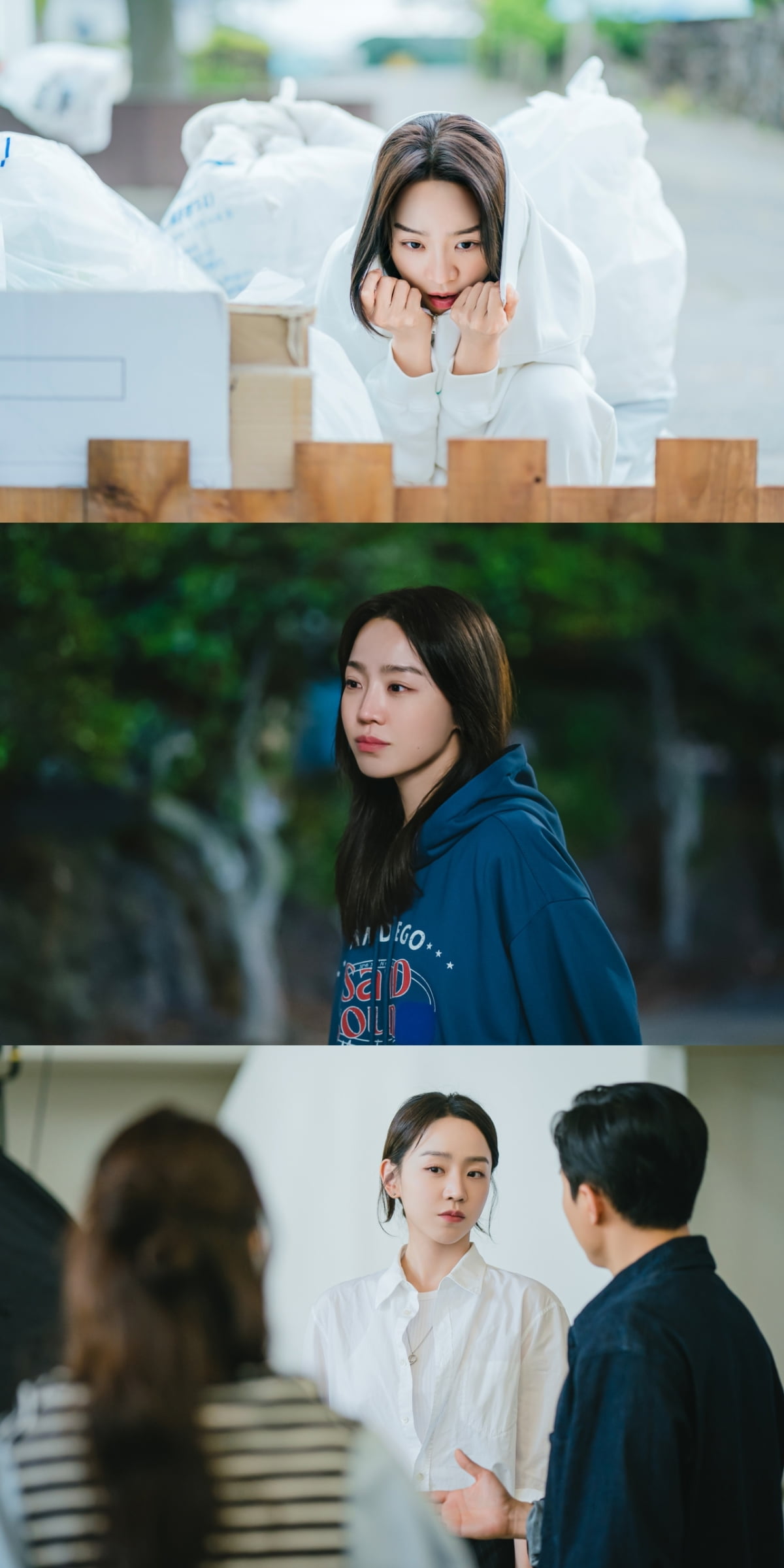 Actress Shin Hye-sun talked about why she chose JTBC's new Saturday-Sunday drama 'Welcome to Samdali' and about her co-star Ji Chang-wook.
On the 17th, JTBC's new Saturday-Sunday drama 'Welcome to Samdali' announced the reason why Shin Hye-sun chose the work, as well as her collaboration with Ji Chang-wook. 'Welcome to Samdali' is about Samdal (played by Shin Hye-seon), a dragon born in a stream at the foot of Hallasan Mountain, who loses everything and falls, returns to the arms of his hometown with Yong-pil (played by Ji Chang-wook), who cherished the stream, and finds love while catching his breath. It's a pure love romance.
In the play, Shin Hye-sun takes on the role of Cho Eun-hye, a top photographer working in Seoul, whose real name is Jo Sam-dal, who made a comeback home to Gaecheon and Samdal-ri after being hurt by someone due to an incident and not wanting to return. In a place where many friendly people gather together, Samdal plans to find his true self and receive healing from people again for the wounds he received from people.
When I first read this script, the feeling that deeply penetrated Shin Hye-sun was warmth. Shin Hye-sun said, "It was a work that told me that even if I am not a perfect person, there are people who support and love me. That warmth comforted me too." He continued, "Yongpil, her friends, her family, and even the local female divers, Samchun, are people who sincerely care about Samdal, even though they complain, and I felt envious of her because having people like that around her was her greatest asset. "He added.
Therefore, Shin Hye-sun considered the chemistry that emerges from the relationships between Samdali people to be important. This could be felt just by looking at the teaser videos and images released so far, but the secret was the filming site, which was overflowing with warmth. Shin Dong-mi and Kang Mina-wa, who became sisters on '3 Month Sisters', greet each other and hug every time they meet. People who can get along just by looking at each other say, "We get along well just by meeting each other, so there is no need to get along." Shin Hye-sun is also having fun filming with Lee Jae-won, Bae Myung-jin, and Kang Young-seok, the five brothers of the three-legged eagle, whom Shin Hye-sun said were "beings that cannot be bought with money." Expectations are high that the fun that comes from the chemistry created in this way will play a big part.
Ji Chang-wook, who played the opposite role, was described as "an actor who can explain everything with his eyes." Shin Hye-sun said that his eyes, which come out once in a while even when he is complaining or not, "show well the relationship between Yong-pil and Sam-dal, an ambiguous relationship where they are both partners from birth and ex-lovers, a relationship that they want to avoid but cannot avoid and cannot avoid." Here's the explanation.
When these two people met, the synergy was perfect. Shin Hye-sun said, "Yong-pil and Sam-dal have a really comfortable yet uncomfortable relationship, and thanks to actor Ji Chang-wook's portrayal of Yong-pil, I felt why Sam-dal couldn't be without Yong-pil." With his own pleasant chemistry, he said, "He made parts I didn't even think about interesting, so I relied on him a lot while filming."
Lastly, Shin Hye-sun said, "'Welcome to Samdali' is a drama that is like a rest area where you can stop and catch your breath." She said, "Come catch your breath at Samdali on Saturday, December 2nd at 10:30 p.m."
'Welcome to Samdali' will premiere on December 2nd as a follow-up to 'Strong Woman Gangnam-soon'.
Kang Min-kyung, Ten Asia reporter kkk39@tenasia.co.kr