TV
Actor Jung Woo-sung, what is the secret to maintaining a friendship with his best friend, actor Lee Jung-jae?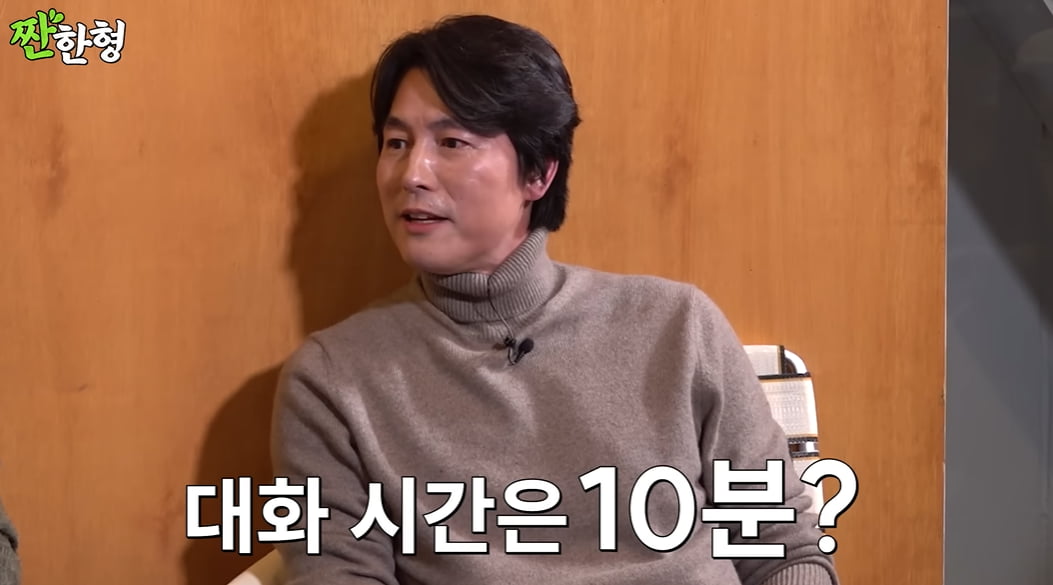 Actor Jung Woo-sung talked about an episode with Lee Jung-jae, who is called the 'Cheongdam couple.'
On the 16th, actors Hwang Jung-min and Jung Woo-sung from the movie 'Spring in Seoul' (directed by Kim Seong-soo) appeared as guests on the YouTube channel 'Sweet Brother Shin Dong-yeop' and talked.
'The 12th Salty Hwang Jung-min and Jung Woo-sung EP.13', which was released on this day, is a promotional skill I have never seen in my life. 'Stop it!' In the video 'The day when my brother was robbed', MC Shin Dong-yeop asked about an episode between actor Jung Woo-sung and actor Lee Jung-jae, famous for 'Cheongdam Couple'. Shin Dong-yeop asked Jung Woo-sung to tell a story about Lee Jung-jae, who achieved worldwide box office success with 'Squid Game'. In response, Jeong Ho-cheol also spoke about his acceptance speech at the 43rd Blue Dragon Film Awards held in November last year.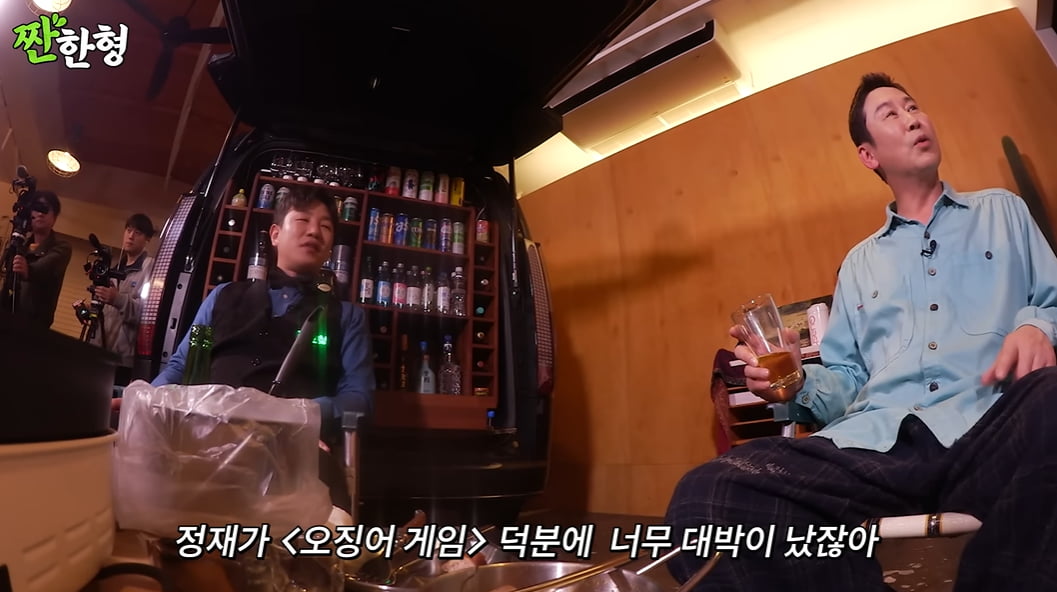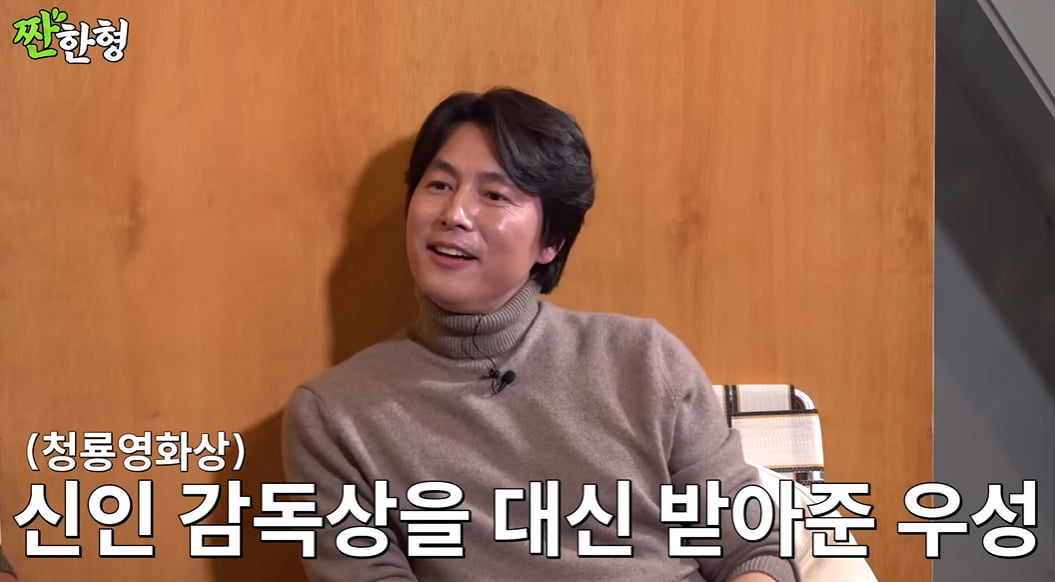 At the 43rd Blue Dragon Film Awards, Jung Woo-sung won the Best New Director award for 'Hunt' instead of Lee Jung-jae. He was unable to attend due to overseas filming schedule. However, Jung Woo-sung made a phone call with Lee Jung-jae on the spot and became a hot topic.
At that time, Jung Woo-sung and Lee Jung-jae used respectful terms with each other while on the phone. Shin Dong-yeop said, "You only do that in front of the camera, right?" and Jung Woo-sung said, "We usually treat each other respectfully, but we also text each other respectfully. The reason we can't get along with each other is because we have no expectations and only respect for each other. We work so hard on each other. "I respect and support you," he replied.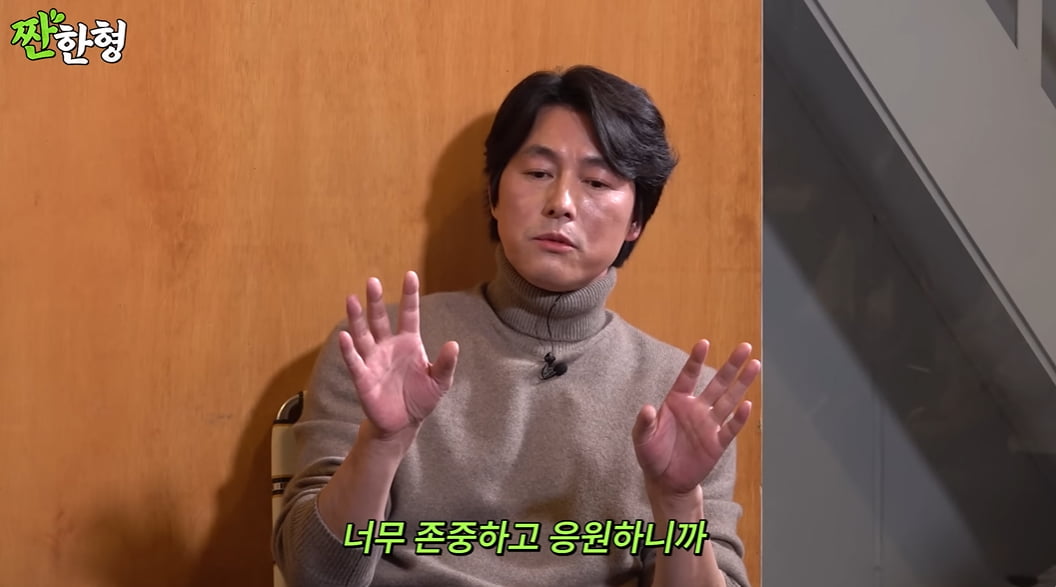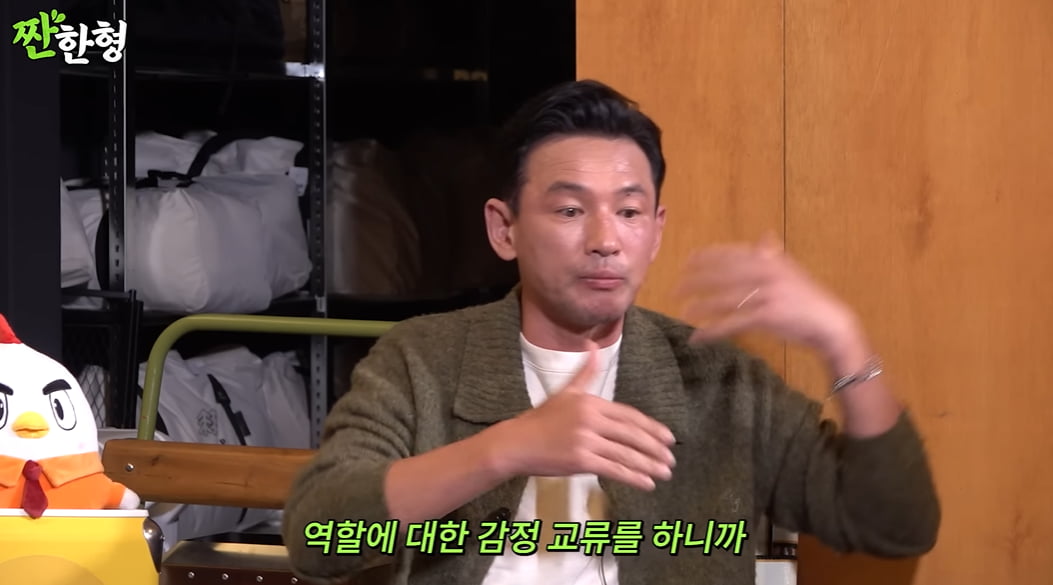 Regarding the secret to the friendship that has been maintained for 25 years, Jung Woo-sung said, "If two people drink for 5 hours, the conversation volume is less than 10 minutes. After drinking, they look at each other and say, 'Would you like to have another drink?'" Shin Dong-yup, who heard this, said, "That's why such a rumor spread," making everyone laugh.
The two were given the nickname 'Cheongdam Couple' due to their close friendship over a long period of time. Lee Jung-jae, who appeared on the entertainment program 'Healing Camp' in 2013, explained the gay rumors surrounding them and replied, "We are friends who feel the same way even if we don't say anything."
Meanwhile, Hwang Jung-min mentioned his wife as his soulmate like Jung Woo-sung and Lee Jung-jae of 'Cheongdam Couple'. Jung Woo-sung, who is single, gave a jealous look, and Hwang Jung-min said, "I feel affection for my co-star because our profession means that we see the other actor more than our family members and have more emotional exchanges about the role." "Soul. I think it's difficult to talk about soulmates as actors I work with."
Reporter Ha-neul Lee, Ten Asia greenworld@tenasia.co.kr