TV
'Solo' BTS Jungkook appears on 'M Countdown'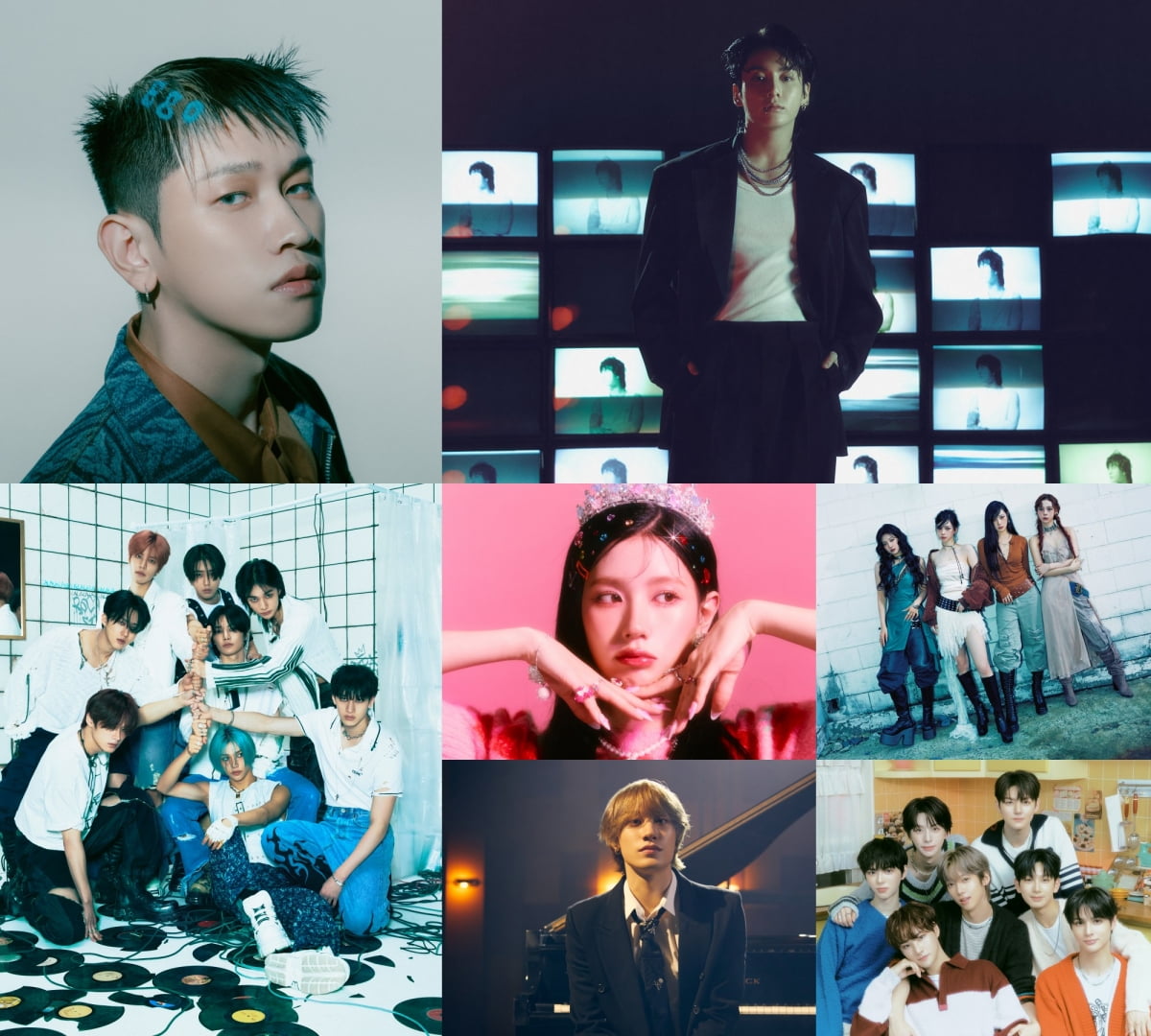 Group BTS member Jungkook will perform his comeback stage through Mnet's 'M Countdown'.
Mnet's 'M Countdown', which will be aired on the 16th, will feature a variety of shows that you cannot take your eyes off, including Jungkook's comeback stage, which will be exclusively shown on a domestic music show, Stray Kids, Aespa, and Crush's comeback stage, and Bang Ye-dam's solo debut to Ampersand One's debut stage. The stages are expected to continue. Here, (G)I-DLE's Miyeon's MC goodbye stage was also announced.
The comeback stage of BTS Jungkook, who once again captivated the world with his best-ever performance, will be revealed exclusively on 'M Countdown' on domestic music broadcasting. Jungkook, who released his solo album 'GOLDEN' on the 3rd with the motif of his 'golden moment' and is traveling around the world, will visit fans with the title song 'Standing Next to You' on 'M Countdown' this week.
You can't miss Stray Kids' comeback stage. Stray Kids, who returned with their new album '樂-STAR' (Rockstar), will perform the title song 'Rock (樂)'. The new song 'Rock' is a new work by the group's production team 3RACHA, who created the title songs of all albums released starting with the official debut song 'District 9' in March 2018, and is produced by Stray Kids Music. It is expected that a stage will unfold where you can feel the strong addictiveness and intensity of the show.
Espado will also perform on the 'M Countdown' comeback stage with the new song 'Drama'. 'Drama' is a hip-hop dance song that stands out with an aggressive drum source and a sophisticated synth bass. Anyone can follow along, including point choreography that vigorously rotates the arms in accordance with the lyrics, movements as if walking out wearing a mask, and hand movements that sweep the hair along the jaw line. It is composed of point gestures that maximize the song's intense atmosphere, and is expected to once again capture the attention of global viewers.
The comeback stage of Crush, who returned with their 3rd full-length album 'Wonderego', is also ready. Crush, who previously raised expectations for their comeback by releasing the music video teaser for 'Hmm-cheat', one of the quadruple title songs, will be able to see the music broadcast stage of 'Hmm-cheat' for the first time on 'M Countdown'. Every time a new album is released, attention is focused on Crush's comeback stage, which brings joy and comfort to the public with new music.
Bang Ye Dam, who debuted as a solo artist with the release of his first mini album 'ONLY ONE', also meets fans. The song Bang Ye Dam will perform on stage this day is the pre-released song 'Miss You'. The pre-released song features a beautiful piano melody harmonized with Bang Yedam's soulful vocals, expressing the theme of love with heartbreaking sadness. Bang Ye-dam plans to show off his skills as a singer-songwriter as a producer through 'Miss You', which is known to have been composed and written by Bang Ye-dam himself.
Rookie boy group AMPERS&ONE will also perform their first music show since their debut on 'M Countdown'. The debut title song 'On And On', which will be performed on 'M Countdown', is a song that contains the ambition to continue moving forward without giving up on one's dreams even if one stumbles at times. In particular, member Na Camden participated in writing the lyrics right from the debut title song. It is known that expectations are high. Ampersand One, who has been highly anticipated even before their official debut, is paying attention to their debut stage to see what kind of concept and music they will capture in the music industry.
A disappointing farewell stage will also be prepared for (G)I-DLE Miyeon, who has shown remarkable performance as the MC of 'M Countdown' for about 2 years and 9 months since February 2021. Miyeon, who is giving her final greeting as MC of 'M Countdown', will perform a farewell performance with 'How to Reach a Heart', the OST of the web drama 'Replay: The Moment It Begins Again' starring Miyeon.
In addition, popular K-POP artists include VIVIZ, who is returning with the follow-up song 'Untie', and '5th generation icon' ZEROBASEONE, who is continuing to make a box office sensation on global charts, including Korea, China, and Japan, with new albums. be with the
Kang Min-kyung, Ten Asia reporter kkk39@tenasia.co.kr