TV
'The standard of a perfect marriage' Jeong Yu-min, flawless emotional variation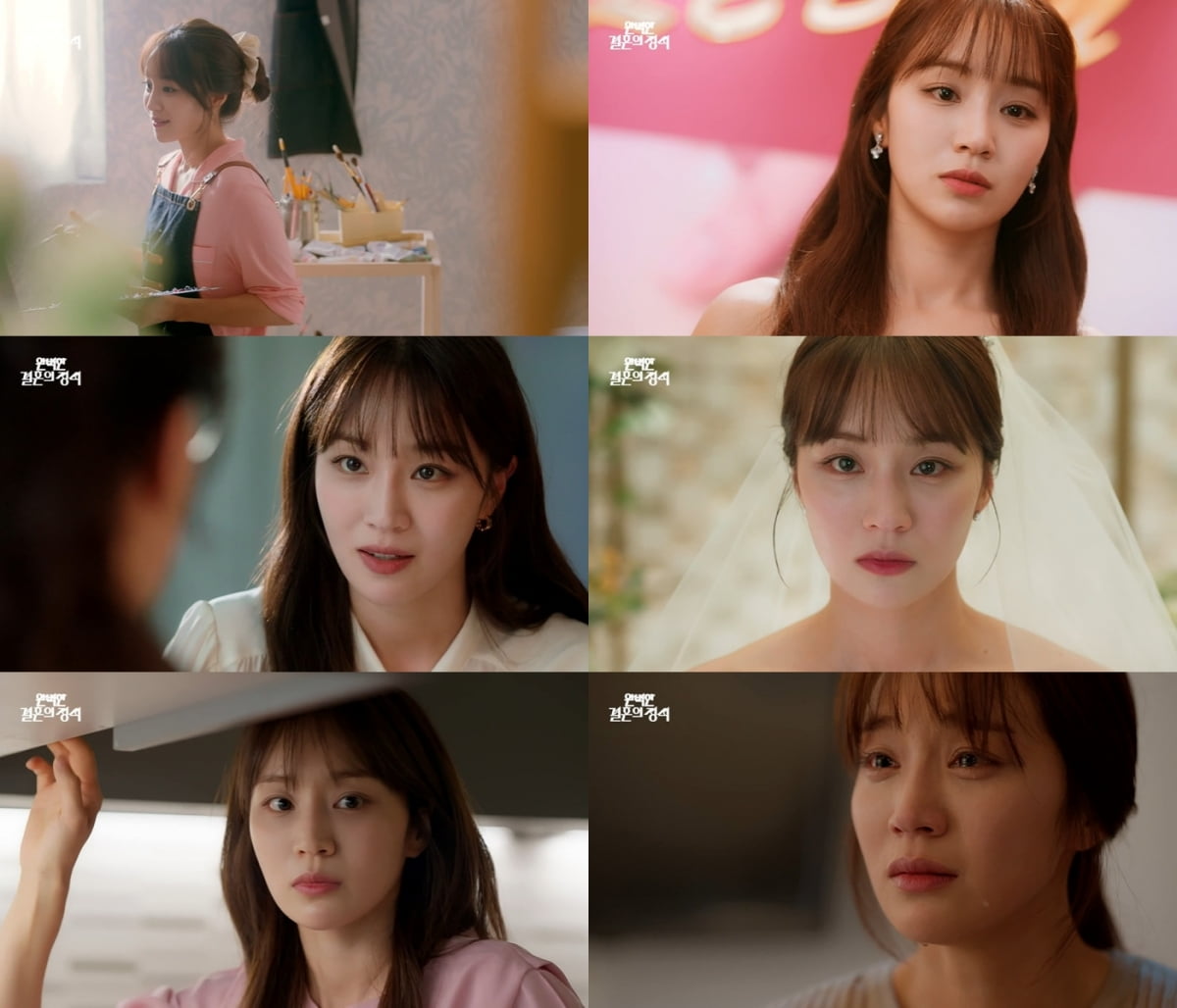 Actor Jeong Yu-min created a three-dimensional character through acting variations that absorbed both revenge and romance genres.
In the MBN weekend mini-series 'The Perfect Marriage' (directed by Sang-won Oh, written by Seo-ra Lim, produced by Jidam Studio), which aired up to episode 6 on the 12th (Sunday), Jung Yu-min was abandoned by her fiancé and family and returned to a year ago to seek revenge. She is giving a passionate performance as Han Yi-joo, a planner. Now that the play has reached its turning point, we have summarized Jung Yu-min's unique 'immersion points' that are attracting viewers to the home theater.
#Became the 'incarnation of revenge' from the ending of the first episode #Complete blackening success
Han Yi-ju, played by Jeong Yu-min, is a good person who grew up in a wealthy family but is accustomed to patience and compromise due to her status as an adopted child. However, when he found out that his trusted fiancé and his beloved stepmother had betrayed him, and to make matters worse, he lost his life, he felt despair as if he had fallen into hell.
Han Yi-ju (played by Jeong Yu-min), who miraculously survived and returned to the past a year ago, threw off the mask of a gentle sheep and began preparing for bloody revenge. Jung Yu-min perfectly expressed the main character's 'blackening' with eyes burning with hatred and an unwavering expression, completing a dramatic ending and providing immersion from the first episode.
#An all-rounder armed with charm and ability #A humanity full of 'foolishness'
Han Yi-ju has an excellent aesthetic sense and boasts considerable painting skills, earning praise from people around her. In addition, he has a charm that attracts people, such as immediately making Seo Do-guk (Sung Hoon), who will be his younger brother's opponent and business partner, on his side. Han Yi-joo wins the favor of Seo Do-guk's grandmother, Prince Lee (Ban Hyo-jeong), who poses a major obstacle to a contract marriage, by confidently expressing her opinion, but in front of Seo Do-guk like a bulldozer, he constantly exudes false beauty and freezes. It makes you laugh by sticking to it.
At the same time, beyond the boiling desire for revenge, he reveals his inner feelings of longing for his family's love, creating a feeling of regret. Jeong Yu-min is showing the best synchronization with Han Lee-joo, who looks perfect but has a warm humanity, and is eliciting empathy from viewers.
#Heart rate is at its highest #Goddess of romance conveys excitement
Jeong Yu-min became a 'goddess of romance' by portraying Han Lee-joo, who is obsessed with a sense of betrayal and tries to ignore the feeling of love, but collapses helplessly due to the excitement that comes without warning. Han Yi-ju showed a cold side, strongly pushing Seo Do-guk away as he approached her and warning him, "Don't cross the line." However, she showed the process of falling in love little by little, such as letting her guard down due to his seemingly indifferent kindness and smiling while thinking of Seo Do-guk without even realizing it.
Finally, after shedding sincere tears in front of Seo Do-guk, Han Yi-ju opened her heart, confirmed his love, and came to rely on him. Jung Yu-min drew even more anticipation for the romance between the two by depicting the inner changes of Han Lee-ju, who overcomes a lonely and painful past and finds a true lover and falls into happiness.
In this way, Jung Yoo-min filled out the character's emotions without any gaps with his irreplaceable acting skills. In addition, it captivated the home theater with visuals that seemed to have jumped out of a romance comic, and gazes and facial expressions that changed from moment to moment depending on the atmosphere of the play.
Accordingly, viewers said, "When I watch the drama while immersed in actor Jung Yu-min's acting, I feel like I have become the main character," "Beauty and acting are superb," "Every day is more fun, and thanks to actor Jung Yu-min, I look forward to the weekend." It is receiving enthusiastic responses such as "A thousand faces whose mood changes depending on the scene."
Actor Jeong Yu-min's performance can be seen in MBN's weekend mini-series 'The Perfect Marriage', which airs every Saturday and Sunday at 9:50 p.m.
Ryu Ye-ji, Ten Asia Reporter ryuperstar@tenasia.co.kr