TV
Drama 'Sparkling Watermelon' gets a happy ending with Ryeowoon kissing Seol In-ah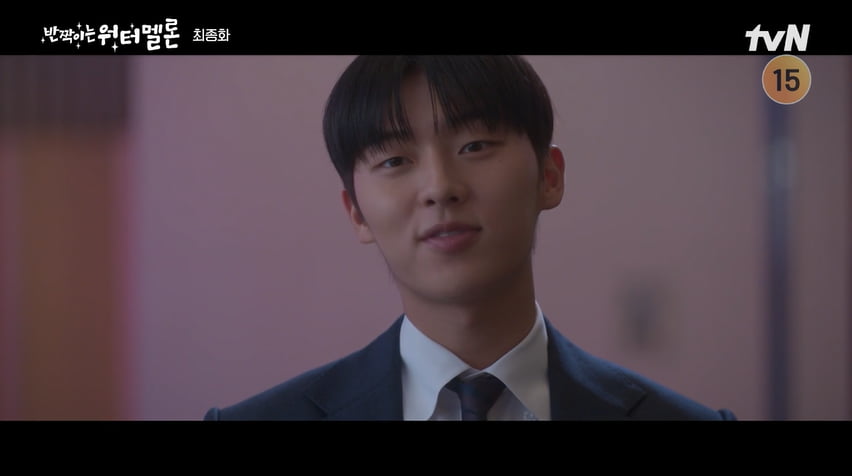 In 'Sparkling Watermelon', actors Ryeo-woon and Seol In-ah met in 2023 and kissed.
In episode 16 (final episode) of tvN's Monday-Tuesday drama 'Sparkling Watermelon', which aired on the 14th, Ha Eun-gyeol (played by Ryeo-un) and On Eun-yu (played by Seol In-ah) were depicted meeting again in 2023 after time travel.
On this day, Haichan (played by Choi Hyun-wook) got into a car accident and lost his hearing. Lim Ji-mi (played by Kim Joo-ryeong) cursed at Yoon Joo-yeop (played by Kwon Do-hyung) and expressed her anger by saying, "How can you not like the chairman even once? Even a rock that rolls in from outside gets stuck in the chairman's heart." In response, Yoon Joo-yeop rushed at Ha Eun-gyeol, whom he saw while driving.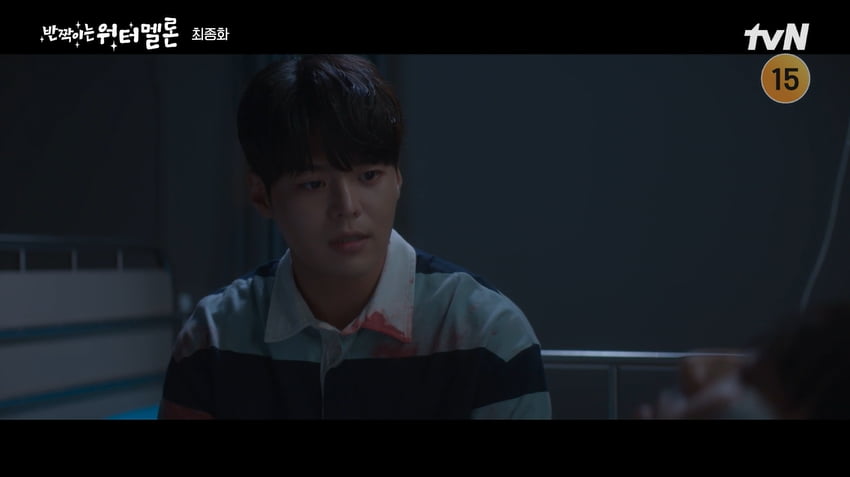 Hai-chan, who saw this, jumped into the car to save Ha Eun-gyeol and got into a car accident. In the end, due to an accident that could not be changed, Ha Eun-gyeol said, 'I just wish I could be by your side for just one day. "I should have protected you, but it's all because of me," he said, expressing his guilt.
The Master (played by Jeong Sang-hoon) called Ha Eun-gyeol, who stayed in front of the operating room all night, and mentioned that he had to return to 2023 after time travel. The Master emphasized, "Tomorrow night, two full moons will rise. When two full moons rise, the door of time and space connecting the past and present or the present and future will open. Finish the remaining journey and return to the place where you first arrived."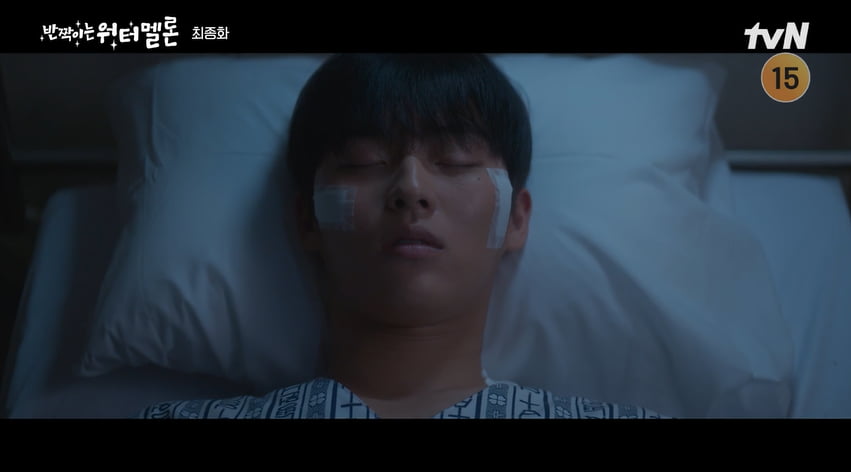 Ha Eun-gyeol, overcome with regret and guilt, vented his anger at the Master. Ha Eun-gyeol said, "Do you think I'm in a situation where I can go back now?", but the Master said, "There is only one chance to go back tomorrow. If the guest stays here, the guest's life in 2023 will disappear. The guest's life, not from this world, will be gone. "It is impossible to predict what kind of butterfly effect its existence will bring about," he said.
Ha Eun-gyeol said in tears as he looked at Ha-chan, who had just finished the surgery. Ha Eun-gyeol said, "If I hadn't come here, this wouldn't have happened. Dad. I didn't say anything because I couldn't hear you. I didn't say such mean things because I hate you. I love you so much."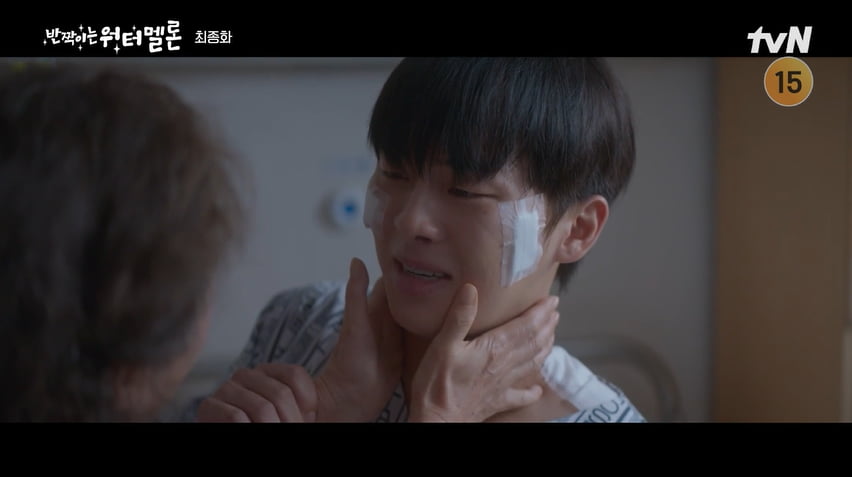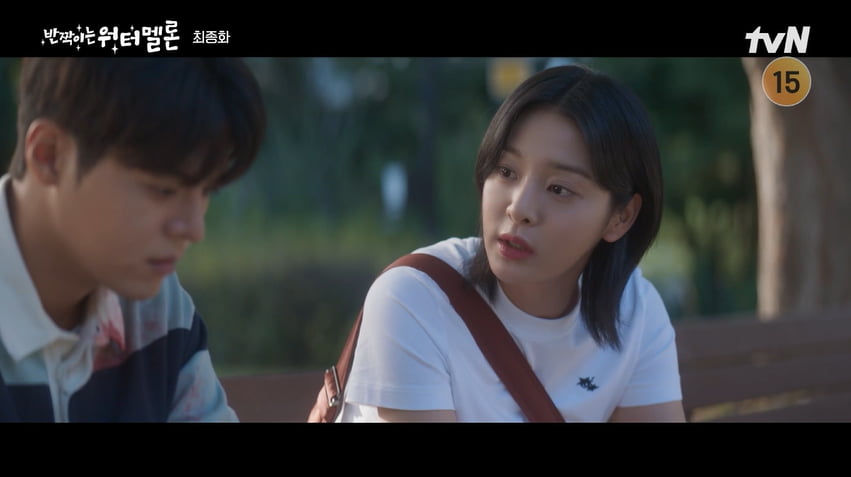 The next day, Haichan opened his eyes, but due to the aftereffects of the car accident, his hearing was impaired and he became disabled. Haichan, who was staring blankly at the window, muttered, "I'm feeling strange. I can't hear anything. I can't even hear my own voice." Ha Eun-gyeol sheds tears at this. At this time, Haichan's grandmother, Go Yanghee (played by Go Doo-shim), heard the news and came running, and Haichan said, "I'm sorry, grandmother. I told you that you were pretty because your body and mind were healthy, but what should I do? Instead, I will try to make my mind more beautiful. That muscle." "I will try to grow it even more," he said, shedding tears.
Afterwards, Ha Eun-gyeol, who had to return to the future, visited Hai-chan's hospital room for the last time. Hai-chan, who saw Ha Eun-gyeol's reflection in the window, quietly asked, "Are you going back? Where are you going? Home? Studying abroad? Or the future? You said you came from the future." Ha-chan repeatedly apologized. In response, Ha-chan asked, "What will happen to me in the future? Will I go to college? Will I continue to be in a band? Will I be able to listen to it then? Can I live a good life without putting my grandmother through a hard time and acting as a human being?" Ha Eun-gyeol said, "You will be loved by your wife and your children." He emphasized, "Become a great father who is respected. Be like that. Turn even your weaknesses into individuality. Turn any trials into a heroic narrative."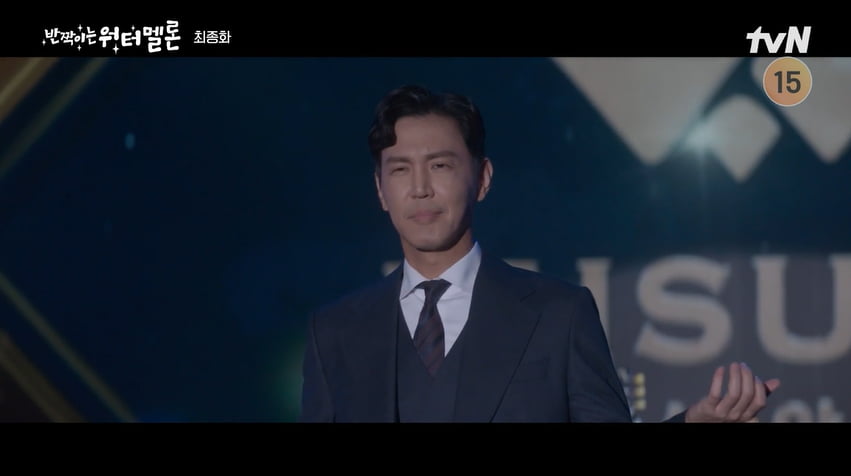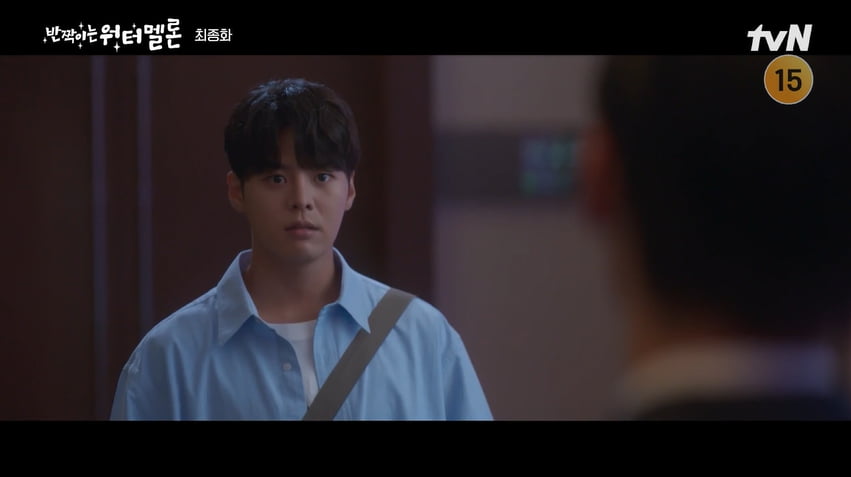 Hai-chan, who could not hear anything, expressed despair, but Ha Eun-gyeol steadfastly spoke in sign language. Ha Eun-gyeol said, 'So, be sure to keep your promise. He expressed his feelings by saying, "Please overcome this successfully and become my father." Haichan said, "It may feel like death for a while, but I don't get frustrated because my life is ruined. So go. Don't look back. Go and when you no longer look guilty, come see me again."
Yoon Cheong-ah (played by Shin Eun-soo) went to study abroad, and her father, Yoon Geon-hyung, decided to cover all of Haichan's hospital expenses and college tuition. Ha Eun-gyeol safely returned to 2023 and witnessed a changed future. Ha Eun-gyeol couldn't hide his surprise when he found himself a member of a band at Jinsung Musical Instruments' new electric guitar Goliath launch show.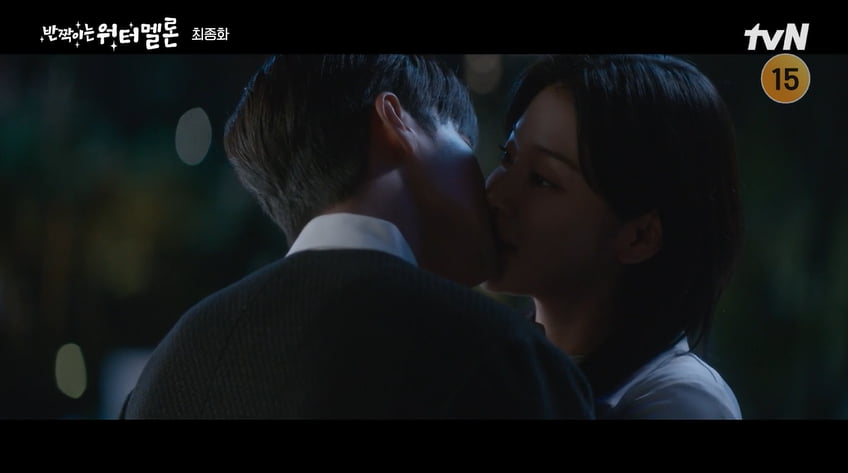 Father Ha-chan (Choi Won-young) appeared as the head of Jinseong Musical Instruments and said, "I gave up on giving up. Because I had lived in the world of sound for 18 years, I could remember and imagine sound. In the end, I got a beauty and the world "I believe that this Goliath will replace me in the future when it comes to my dream of conquest," he said in sign language.
Ha Eun-gyeol, who left the event venue, came face to face with Hai-chan as a child, whom she had seen in 1995. Ha Eun-gyeol ran to Ha-chan, who was smiling brightly, and gave him a warm hug. Afterwards, Ha Eun-gyeol chased On Eun-yu out of the concert hall and they reunited. Ha Eun-gyeol asked, "I thought you didn't come back. Why did you run away when you came?" On Eun-yu replied, "I didn't run away, I went fishing. I wanted to have you all to myself. I guess the bait was so good that I got caught right away." Ha Eun-gyeol stared at On Eun-yu and then approached her and kissed her.
Reporter Ha-neul Lee, Ten Asia greenworld@tenasia.co.kr