TV
22 servings of pork from the first order... 'Donjju' is worried that he will die from eating it.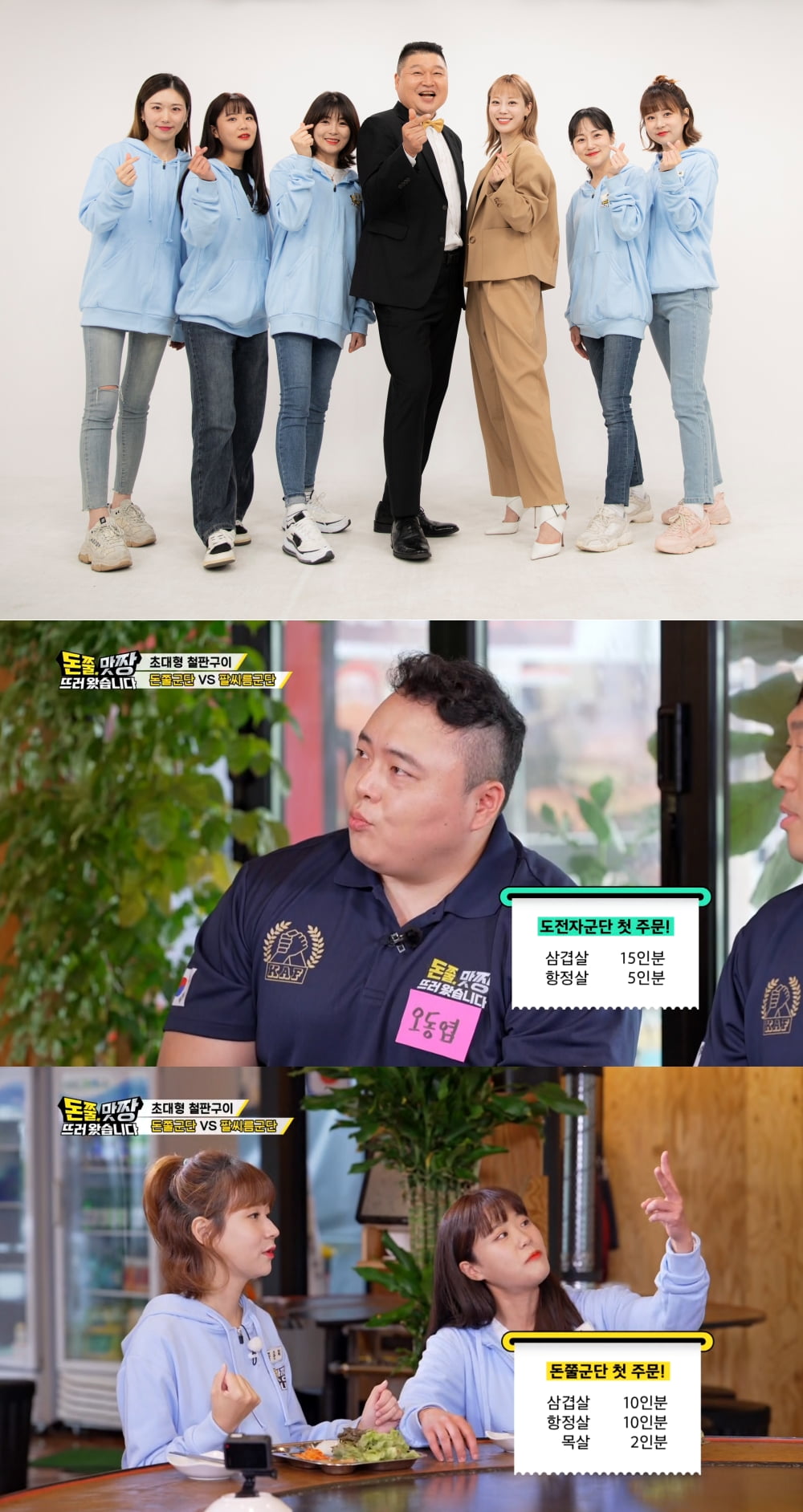 A real-time commentary will be held of the match between 7 Korean national representatives and 5 mukbang YouTubers with a total of 2.91 million subscribers.
IHQ and AXN will begin communicating with the Donjju Army and viewers to commemorate the first broadcast of <I'm Here to Make Donjju> (hereinafter referred to as Donjju) on the 14th.
Manli, Suda, Soyoubi, and Yunchi will jointly participate in the commentary that will be held live on Donjju's official YouTube channel and AXN channel starting at 7:30 PM.
In the first episode, the national arm wrestling team, which is physically overwhelming, appears and surprises everyone by ordering 20 servings of pork from the start. He also folds a frying pan with his bare hands to make a flower, places hot pieces of meat on top of lettuce wrap, and shows off his menacing presence with a bite bigger than his face.
In the commentary live that communicates with viewers on this day, honest feelings and behind-the-scenes stories at the time of the confrontation are revealed. There will also be real-time questions and answers about things you are curious about.
Meanwhile, <Donjju> is breaking away from last season, which visited restaurants run by good owners and gave away donjju, and presents an all-time eating battle with eaters hiding all over the country. The winning team will receive a prize worth 1 million won, and if the Donjju Army wins, the prize will be returned to the viewer.
Members of the Donjju Corps include Manri, Ami, Suda, Soyoubi, and Yunjji. Applications for challenges and viewer stories that will receive prizes can also be submitted through the Donjju YouTube channel.
The production team said, "The total filming time was about 4 hours, and amazing situations unfolded that you would not believe even if you saw them with your own eyes. There were a lot of interesting elements, but I was very disappointed that I couldn't show them all because I had to edit them within the limited time of 70 minutes. I would like to convey these aspects through a live commentary video on YouTube. "If you watch it together, the fun will be maximized," he said, encouraging participation.
<I Came to Make Donjju Delicious> will be aired for the first time on IHQ and AXN at 8 PM today, and the commentary live will be released on the Donjju YouTube channel and AXN YouTube channel at 7:30 PM.
Ryu Ye-ji, Ten Asia Reporter ryuperstar@tenasia.co.kr