TV
Kim Woo-bin, 4 reasons why Shin Min-ah liked him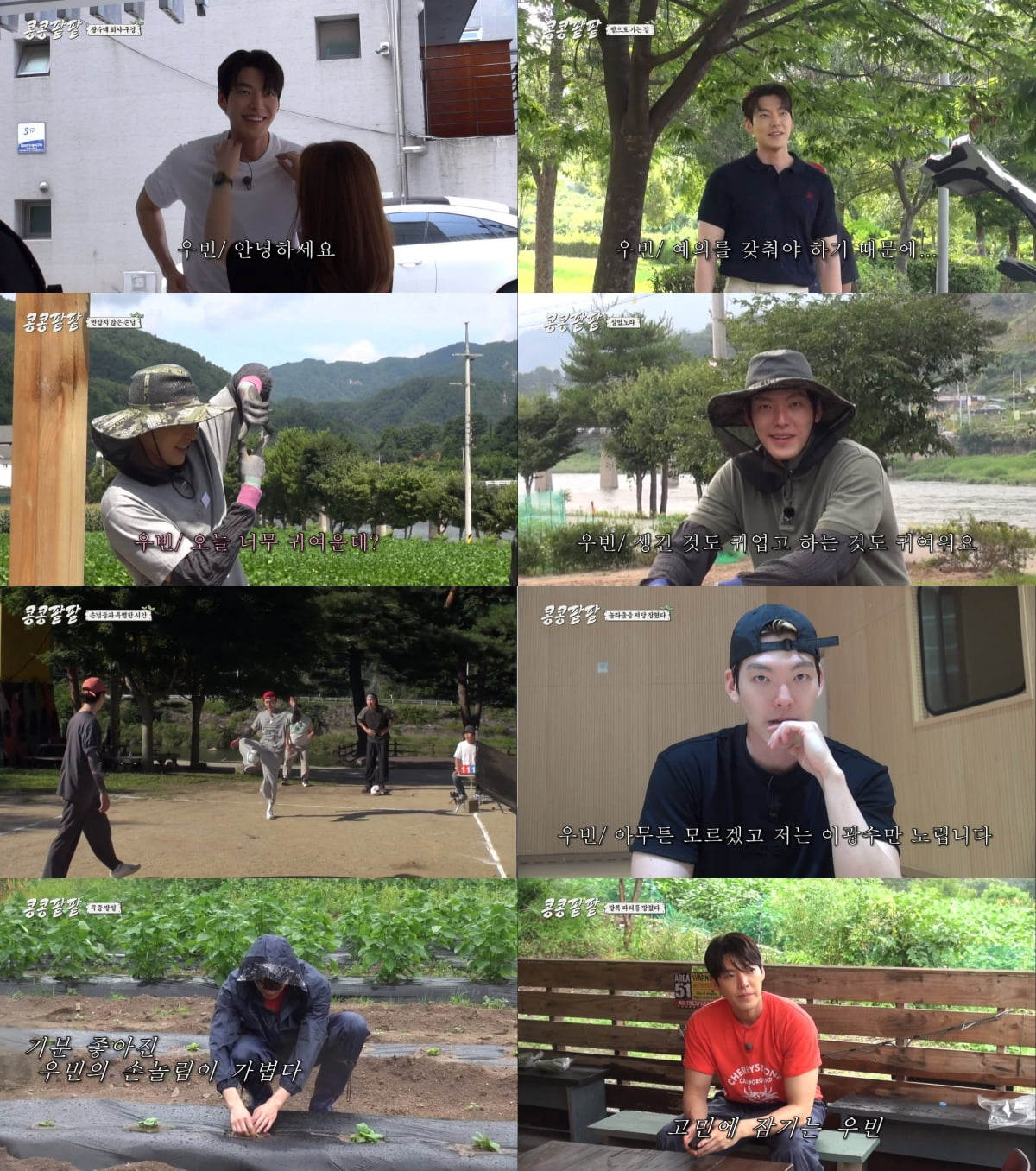 Actor Kim Woo-bin captivated viewers with his unexpected charm with his humane appearance.
Kim Woo-bin, who attempted his first variety show in tvN's new entertainment program 'I Plant Beans, and They Grow Red Beans' (hereinafter referred to as 'Kong Kong, Red Beans, Red Beans'), which first aired last October, is captivating the small screen by showing off his various charms as the series goes on. It made me happy. Accordingly, we looked at the attractive points that made Kim Woo-bin so loved in 'Kongkong Red Bean'.
#etiquette
First of all, Kim Woo-bin caught everyone's attention from his first appearance. He arrived at the meeting point last and showed up with his pomaded hair and shirt perfectly set, creating a scene like a movie. In response to the members' feelings of betrayal, Kim Woo-bin revealed his special presence by saying, "I am polite to the viewers." He did not give in to the reactions of the members, emphasized courtesy to viewers, and appeared with a cool look every time, attracting the attention of viewers with his unique fashion sense and warm visuals.
#Existence itself is flirting
Kim Woo-bin, whose very existence is flirtatious, captured women's hearts. Kim Woo-bin looked at Kim Ki-bang blankly and said, "How cute is he today?" Not only did he jokingly ask, "Can I touch your stomach once?", but when Do Kyung-soo was embarrassed for not preparing a gift or food, he added a sweet comment, "You are a gift in itself, Kyung-soo," adding to the warmth. Every word he says to his close friends is filled with kindness and affection, causing excitement in the home theater.
#Unexpected body gag
Kim Woo-bin showed off his heightened sense of entertainment by performing unexpected body gags. In the exciting foot volleyball match against the production team, he showed a sloppy side by making repeated mistakes and being placed in the foot volleyball hole, but led the team to victory with his unexpected skills. Kim Woo-bin responded, "I discovered a lot about myself while doing this program. "I thought he was a person without a competitive spirit, but he has a very competitive spirit," he admitted. Afterwards, he lost in a badminton match against the production crew due to his beginner skills, and in a 1:1 match, he lost to Lee Kwang-soo and took last place, showing his unexpected charm with a bit of sloppiness and friendliness. Not only that, he took a swing for the first time in a while at a golf driving range located in one corner, and made people laugh by passing the ball and the practice mat at the same time.
#Healing emotion
Kim Woo-bin is a novice farmer, but he gradually provides healing with his sincerity in farming. "I'm so excited," he said, looking at the crops growing well. "I'm so excited," he said, showing his childlike excitement while harvesting perilla leaves, "Can't we sell these? Let's find out," he said, showing his affection for the crops he grew. Kim Woo-bin, who also became the commenter while planning to sell the perilla leaves he harvested through the app, said, "First of all, the first word is the most important. He pondered, saying, "In every article," and added fun with emotional sentences to captivate buyers. Kim Woo-bin's lyrical sensibility, such as looking up at the sky and enjoying the rain while wearing a raincoat, is providing vicarious healing to viewers.
In this way, Kim Woo-bin, who attempted his first fixed entertainment show, exuded close chemistry with the members of 'Kong Kong Pat Bean Red Bean' and made viewers smile with his unexpected laughter and emotions in his natural appearance. Accordingly, expectations are rising for Kim Woo-bin, who has emerged as an irreplaceable 'healing man' with his unique charm, for his future performance.
Meanwhile, the tvN entertainment show 'I Plant Beans, and Red Beans Grow', featuring Kim Woo-bin, airs every Friday at 8:40 PM.
Ryu Ye-ji, Ten Asia Reporter ryuperstar@tenasia.co.kr