TV
Hong Shin-ae "My child with a rare disease spoke for the first time at 36 months" Tears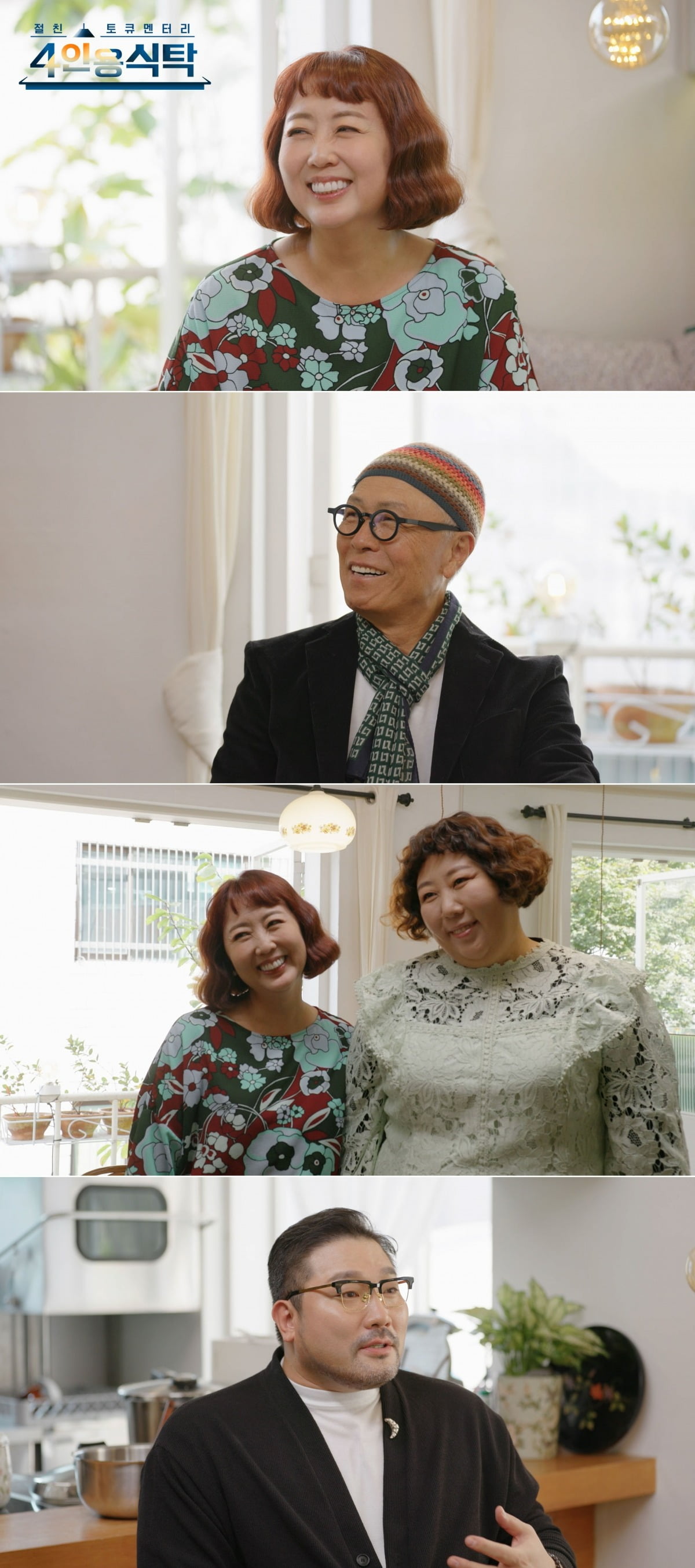 In Channel A's 'Best Friends Tocumentary Table for 4' (hereinafter referred to as 'Table for 4'), which airs today (13th), culinary researcher and star chef Hong Shin-ae appears as the main character.
Hong Shin-ae's close friends include Heo Young-man, a master of Korean comics who created numerous hit works such as 'Gaksital', 'Sikgaek', and 'Tazza', and actor Park Gwang-jae, who made a mark with his overwhelming presence in the recent Disney+ drama 'Moving', with his witty remarks. Mirage, a comedian who has established herself as a popular entertainment show, appears. They are Hong Shin-ae's gourmet friends who are all experienced in 'mukbang', and on this day, they are planning to announce the birth of the 'Monday Gourmet' meeting at 'Table for 4'.
On this day, Hong Shin-ae meets her unexpected best friend Heo Young-man at a traditional market in Jongno-gu. The two, who are said to often go to the market together, show off their closeness by showing off their comfortable father-daughter chemistry by visiting a famous bindaetteok restaurant, having a mukbang of all the menu items, and shopping in a familiar manner. Afterwards, the two move to Hong Shin-ae's hideout and prepare to welcome their best friends. Hong Shin-ae serves a full-course Korean meal using seasonal ingredients and shows off her professional skills, drawing endless mukbang from her best friends who are gourmets and big eaters.
Hong Shin-ae, who majored in music, reveals the story of how she became a star culinary researcher. When Mirage asks Hong Shin-ae why she insists on using only healthy natural ingredients, Hong Shin-ae confesses an anecdote about how she began studying food ingredients for her second son, who was born with a rare disease and was unable to digest anything. At the time, Hong Shin-ae, who was devoted to studying good ingredients for the treatment of her second son, shed tears as she said that the first thing her son said when he was 36 months old was, "Mommy, give me food." Currently, Hong Shin-ae is proud of her son who has grown up bright and healthy, and the image of Hong Shin-ae's heartbreaking mother hidden behind the star cooking researcher is expected to touch hearts.
Heo Young-man, who has now become a legendary artist representing Korea, tells the story of the twists and turns of his life until he received just 35,000 won from his mother right after graduating from high school, moved to Seoul, and became a great cartoonist. In addition, for the first time on a broadcast, he tells an anecdote with Lee Hyun-se, his rival of the century, and makes the scene turn around and laugh, saying, "I hate Mr. Lee the most."
The behind-the-scenes story of the masterpiece 'Sikgaek', which was serialized for 9 years, and the real-life story of Hong Shin-ae, a wild goose mother, Mirage, who has been married for 5 years, and Heo Young-man, who has been married for 50 years, told to the unmarried Park Gwang-jae, will be broadcast on the same day at 8:10 pm in '4 People'. It is revealed in 'The Table'.
Taeyuna, Ten Asia Reporter youyou@tenasia.co.kr