TV
Shocking story of a woman with stage 3 ovarian cancer who died from an extreme choice after having an affair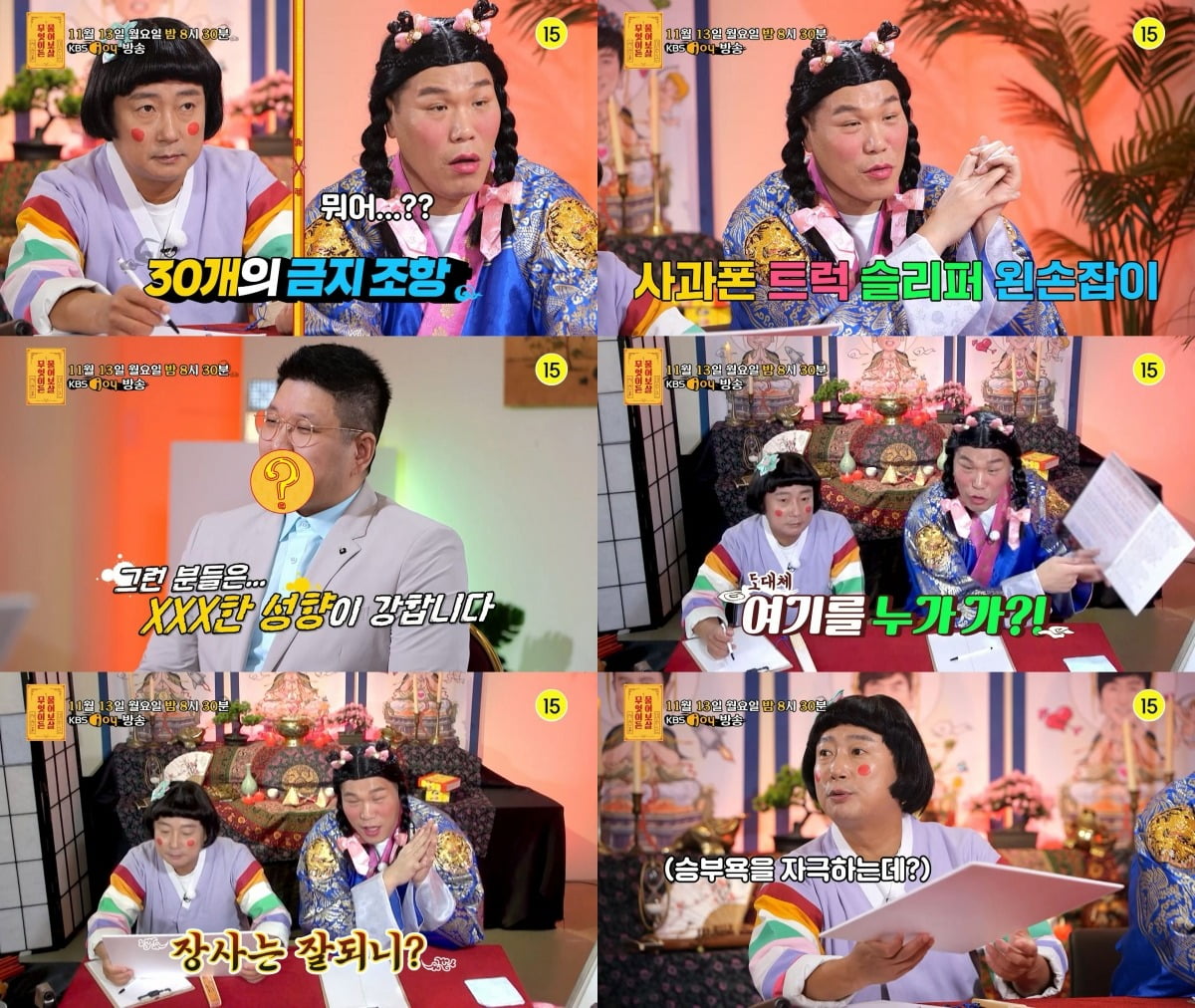 In the 241st episode of KBS Joy's entertainment show 'Ask Anything' on the 13th, the details of the story of the person who created more than 30 prohibitions while running a lodging business will be revealed.
The storyteller who visited the two Bodhisattvas opens up, saying that he is worried because the conflicts continue despite various prohibitions being made to avoid conflicts with selfish customers.
Seo Jang-hoon and Lee Soo-geun, who saw the prohibition clauses written in detail, including a ban on car brands such as Ssang Laughing.
This was not the end of the extraordinary ban imposed on the lodging business operator, who said the police would be dispatched more than three times a day. Seo Jang-hoon, who saw that there was a ban on phone phones, left-handed people, and even a ban on surnames, reacted to Lee Soo-geun with a bewildered reaction, saying, "I can't go, and you can't go either."
The story of a woman suffering from harassment by her in-laws and worsening health after her husband's extreme choice four years ago is also introduced.
The storyteller, who has two children who have entered puberty, cried out that she was distressed by the death of her husband, who died due to an extreme decision without leaving a will. Although Geum-seul was a good couple, the husband suddenly turned into a different person, engaging in incomprehensible behavior such as having an affair with a mysterious woman a month before making the extreme decision.
Afterwards, she received 100 million won in death insurance from her husband, but has been harassed by her in-laws, saying, "Give me your share of my son" and "Please save my son." She is currently diagnosed with stage 1 breast cancer and stage 3 ovarian cancer, and is receiving radiation and chemotherapy after surgery. .
After hearing the detailed story, Seo Jang-hoon angrily asked, "Does it make sense to torment a sick person?" and admonished his in-laws, saying, "Don't do something you will regret later." He also appealed to his adolescent children with a pitiful heart. Lee Soo-geun also makes a sincere request, saying, "Please consider my mother's heart."
The story of a person who suffers from CRPS complex regional pain syndrome and is considering making an extreme choice, as well as the story of a person who said that it has been four years since she was widowed and is looking for her other half to spend the rest of her life with, will also be broadcast.
Taeyuna, Ten Asia Reporter youyou@tenasia.co.kr