TV
Oh Seung-yoon, forbidden love with his sister-in-law... Passionate kiss in the back of a car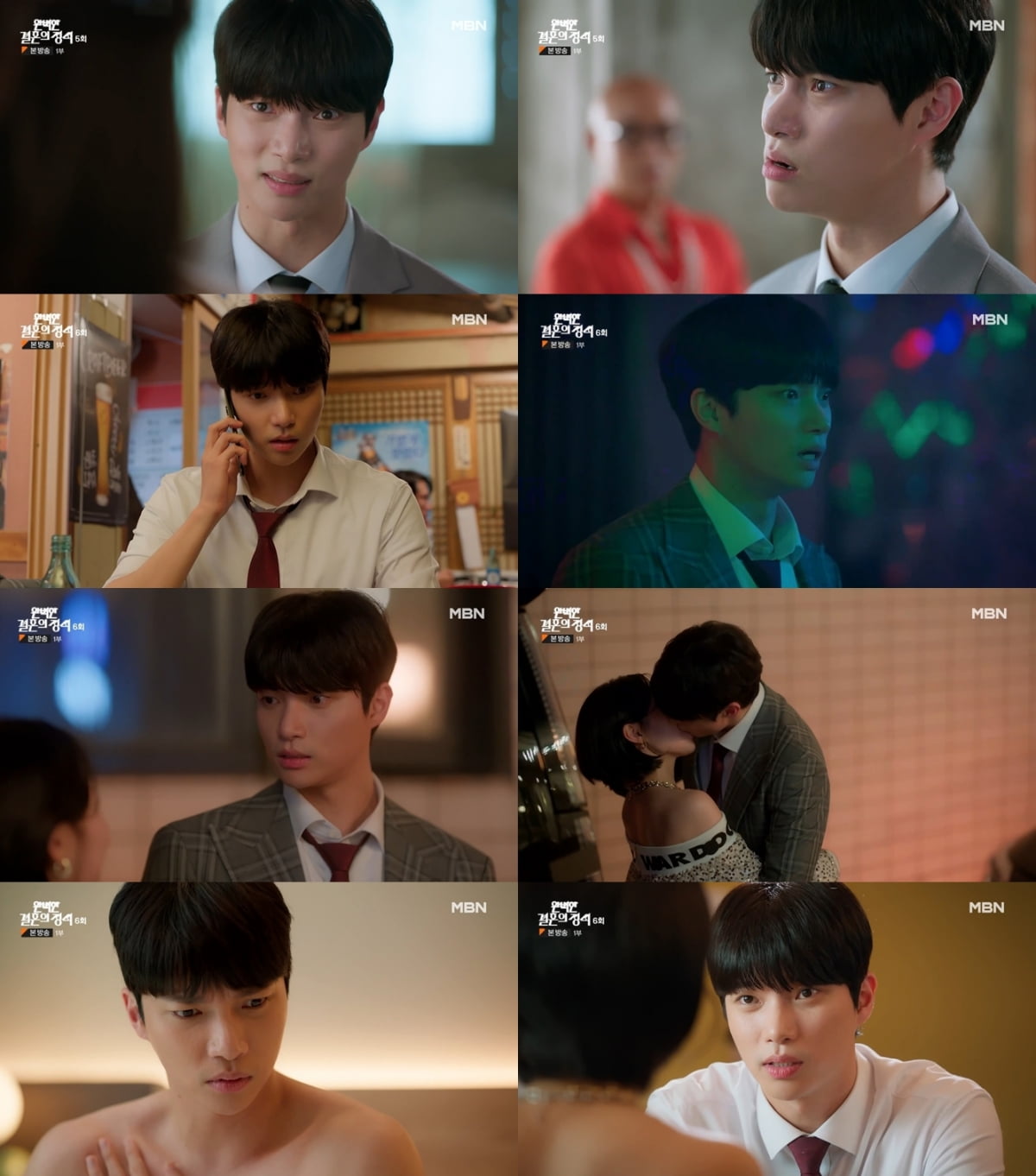 Actor Oh Seung-yoon shocked the small screen with his unconventional act of sharing forbidden love with his sister-in-law, while increasing immersion with his strange affectionate mood.
In the MBN weekend miniseries 'The Perfect Marriage', which aired on the 11th and 12th, the 'bad ex-husband' Yoo Se-hyuk (played by Oh Seung-yoon) was depicted reacting violently to the marriage of his ex-wife Han Yi-ju (played by Jeong Yu-min). . At the same time, he showed a passionate love scene with Han Yu-ra (Jin Ji-hee), his 'ex-sister-in-law' and his true love, and attracted attention with his 'sister-in-law's sincerity.'
Yoo Se-hyuk made a mistake in contacting the wedding dress shop he had previously visited with Han Yi-ju, and ran into Han Yi-ju and Seo Do-guk (played by Seong-hoon), who were there to have the dress sewn on. Yoo Se-hyuk, who felt greatly betrayed by the sight of Han Lee-joo wearing a wedding dress, aroused anger by saying, "Is marrying another man not enough for you to choose the same place as the wedding dress shop?" He also became enraged, saying, "Are you insulting me this much? Do I need to feel sorry for you anymore?"
When Seo Do-guk blocked him from approaching Han Yi-ju, Yoo Se-hyuk said, "You were so excited when you were preparing to marry me, but you are standing there with a face like someone who is about to be sold for something. You don't look happy at all." He said harsh words that bordered on a curse. I poured it out.
Meanwhile, Yoo Se-hyuk, who was drinking alone after attending Han Yi-ju and Seo Do-guk's wedding, headed to the club when Han Yu-ra contacted him asking him to come pick him up. At this time, Yoo Se-hyuk jumped in and rescued Han Yu-ra, who was in trouble from a drunken Chu Tae-nam. After Han Yu-ra hit Chu Tae-nam's head with a bottle of alcohol as he tried to attack Yoo Se-hyuk, the two ran outside.
As he hid behind a car parked in an alley and was in close contact with his true love, Han Yu-ra, Yoo Se-hyuk blushed and said, "I can only see you right now. You were really cool earlier." In response, Han Yu-ra gave a kiss on the cheek and made a naughty provocation by saying, "Oppa, you were cute too, just now." The two, who were quickly caught up in a sexy atmosphere, shared a passionate kiss, igniting their complex and delicate relationship.
The next day after spending the night together, Yoo Se-hyuk woke up and found Han Yu-ra coming out of the shower, showing off his innocent side by being embarrassed and not knowing what to do. Also, he said, "If we start dating, your parents and I will be very confused, will you be okay?" and made people feel sad by drinking endless kimchi soup. Han Yu-ra, who is trying to marry Seo Do-guk's older brother Seo Jeong-wook in order to win over Han Lee-joo, leaves room for Yoo Se-hyuk by saying, "What does it matter? It was my sister who changed first." This adds to the curiosity about how the relationship between the two will be portrayed in the future. there is.
Oh Seung-yoon, a luxury actor belonging to T&I Cultures, is receiving favorable reviews from viewers for perfectly portraying the character of a pure man who is thoroughly exploited while going through a forbidden love with his sister-in-law. MBN's new weekend mini-series 'The Perfect Marriage' airs at 9:50 pm on Saturdays and Sundays.
Ryu Ye-ji, Ten Asia Reporter ryuperstar@tenasia.co.kr