TV
Jeon So-min shed tears after leaving 'Running Man'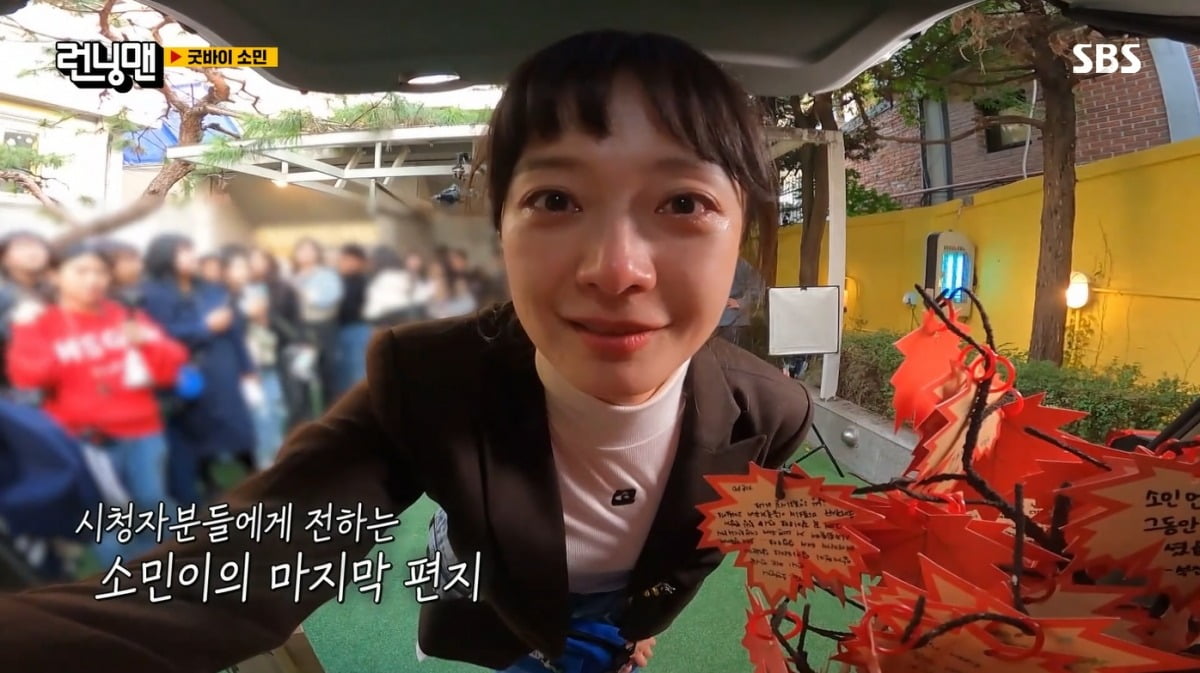 Jeon So-min shed tears after leaving SBS' 'Running Man'.
SBS' 'Running Man', which aired on the 12th, was conducted as a '2023 Running Tour Project' in which members went on a trip designed by themselves. Following 'Song Ji-hyo's Detox Tour' and 'Yoo Jae-suk's Cultural Heritage Tour', Jeon So-min appeared as the third runner of the 'Running Tour'. The 'Goodbye Somin' project has been launched for Jeon So-min, who is finishing her last filming of 'Running Man'.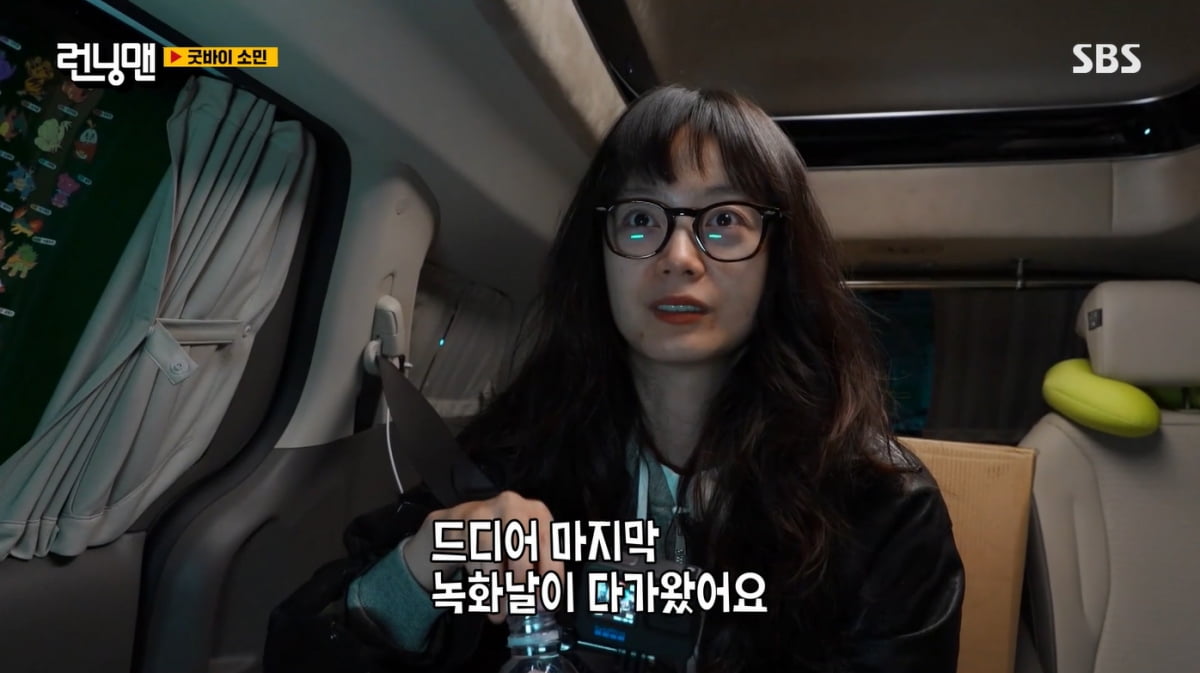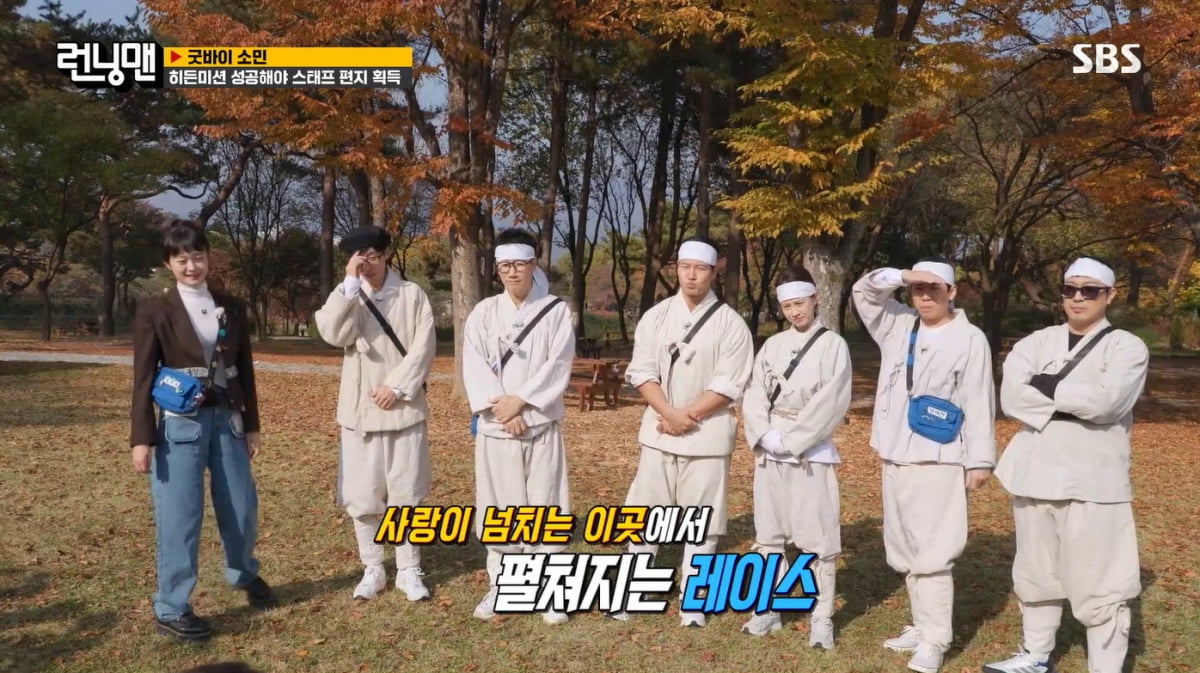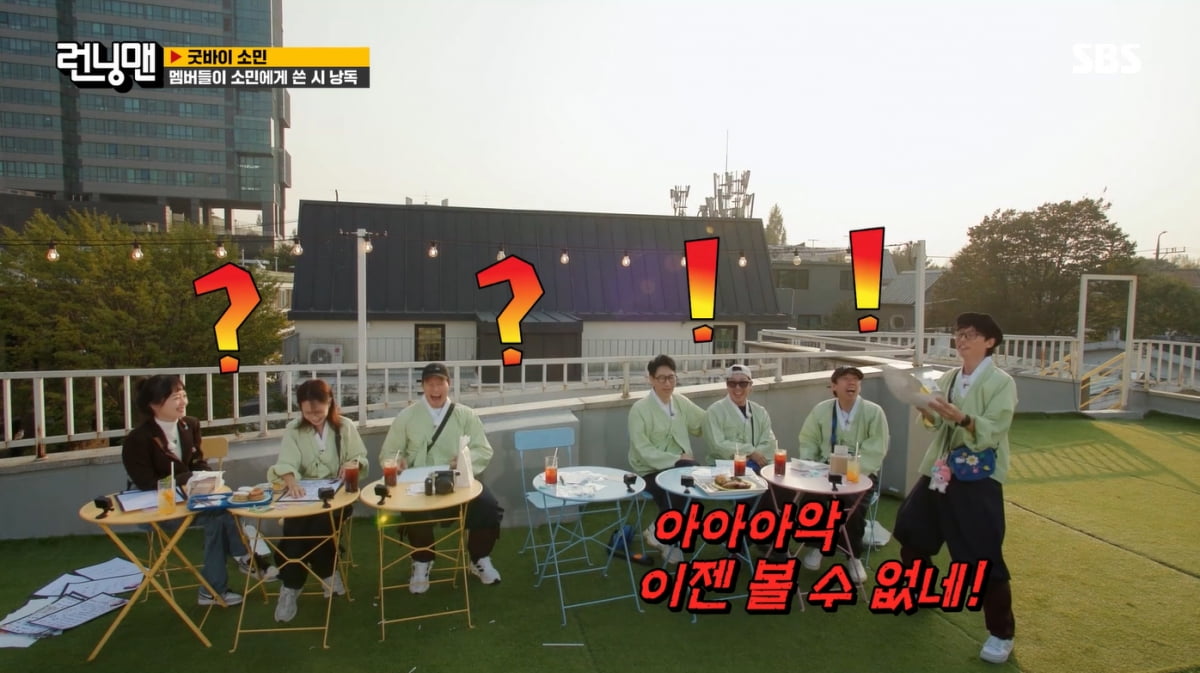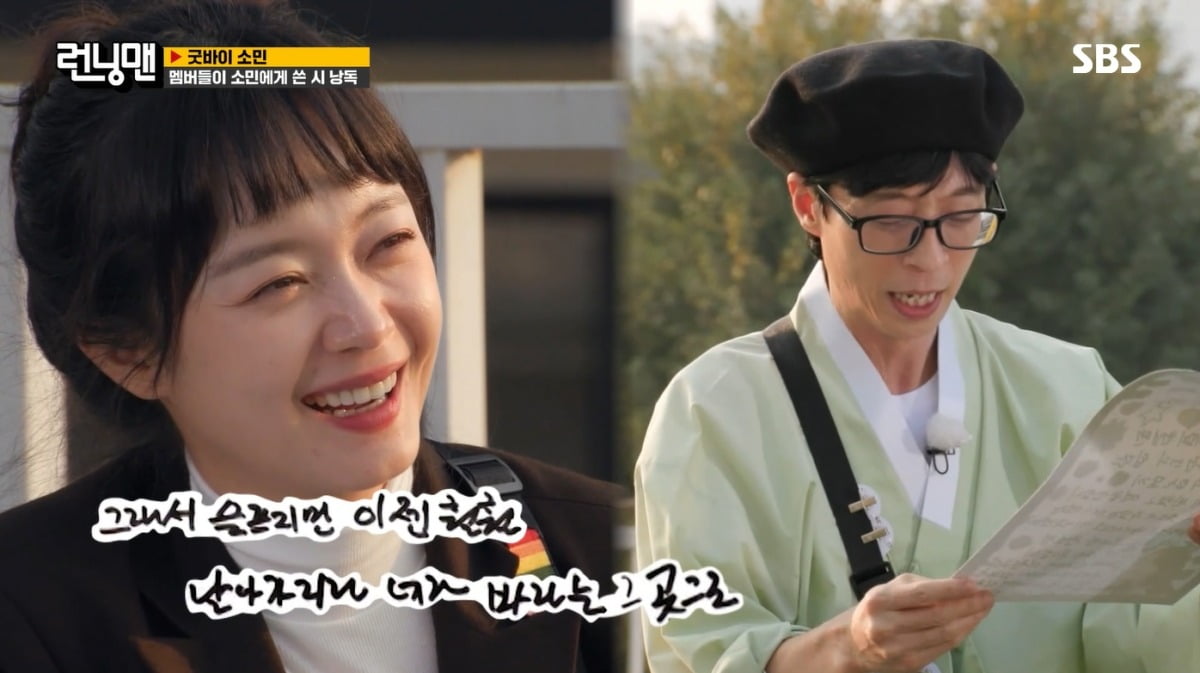 Jeon So-min filmed a vlog on her last commute to work. Jeon So-min said, "The last recording day has finally arrived. I did not sleep well last night. "I tried to go to bed early, but I couldn't sleep well," he said. "I think when you get used to people, you feel less precious to them. "Since it's the last time, my commute to work will be different and every comment I make with the members will be different," he said. Jeon So-min looked at various objects and looked back on her memories for a moment. Regarding the speaker, he said, "Jaeseok oppa ordered it for me to try it out."
The members appeared dressed as servants from the opening to improve Jeon So-min's appearance. Yoo Jae-seok was taken aback, saying, "So-min thought she was missing because of malicious comments." He then denied the rumor, saying, "It's not like that." Also, "If it's a malicious comment, it has to be stopped somehow. Why should the victim lose this position? "If Somin is hurt because of the malicious comments, we won't stay silent," he said, showing off his loyalty. The members were told a hidden mission that they had to succeed in the heart pose to obtain a staff letter for Jeon So-min.
Jeon So-min, who appeared a little later, burst into laughter at the members' servant outfits. Ji Seok-jin expressed regret over Jeon So-min's departure, saying, "It doesn't feel real yet."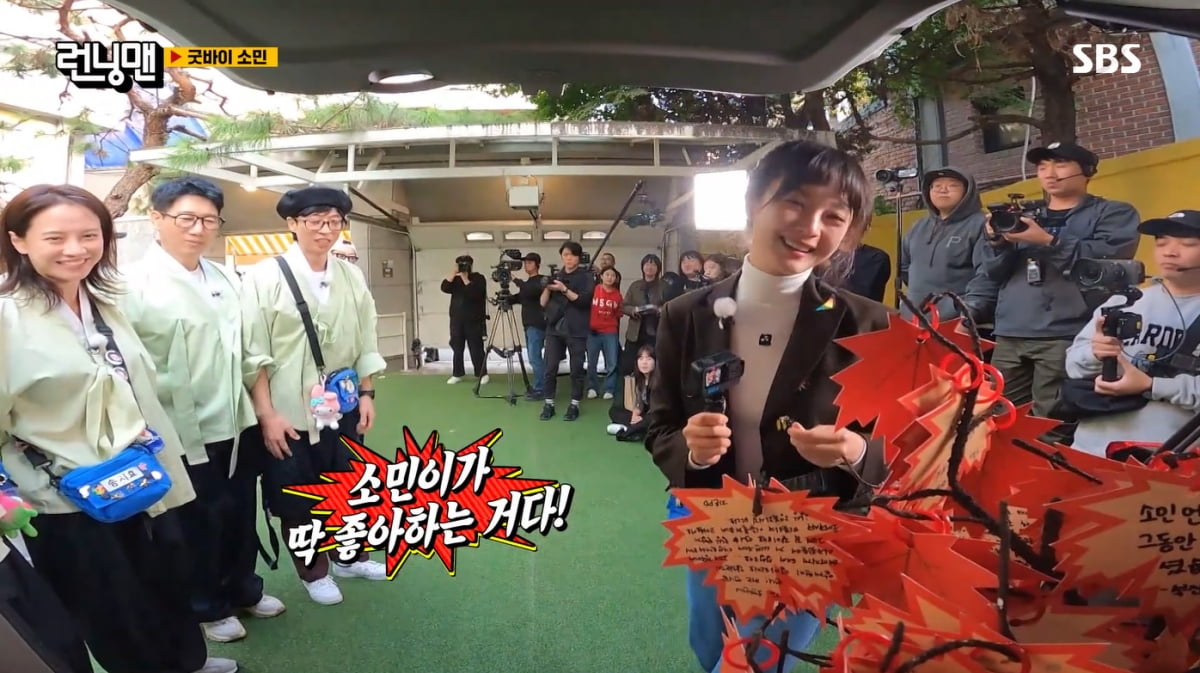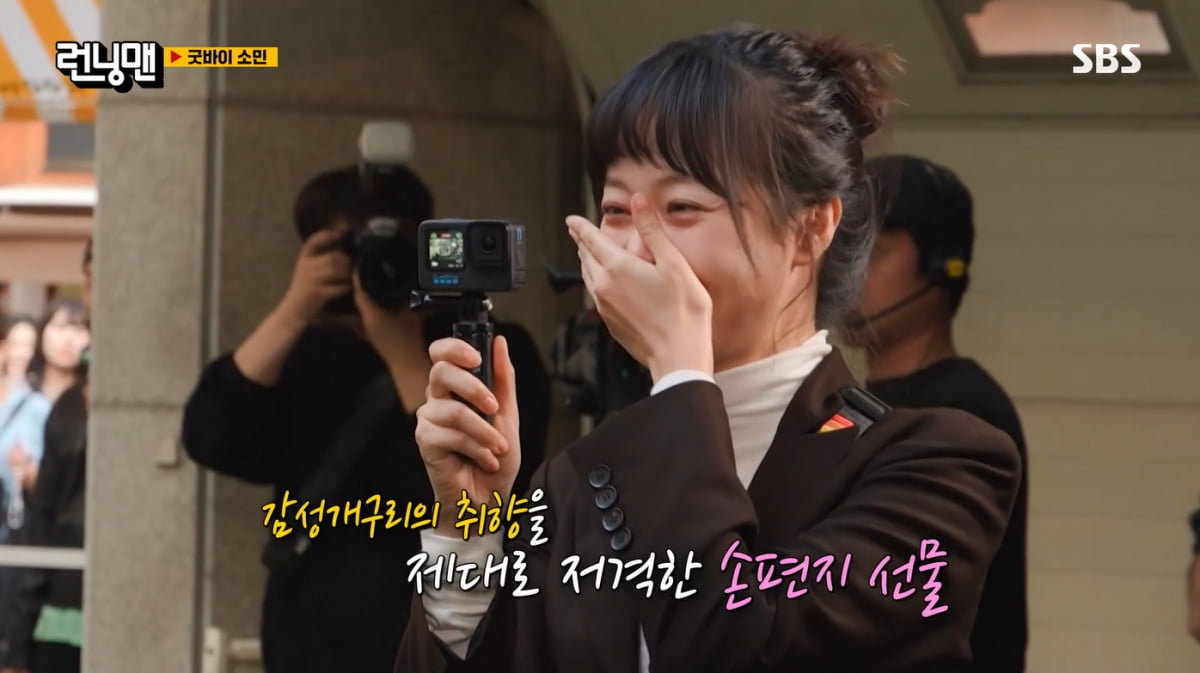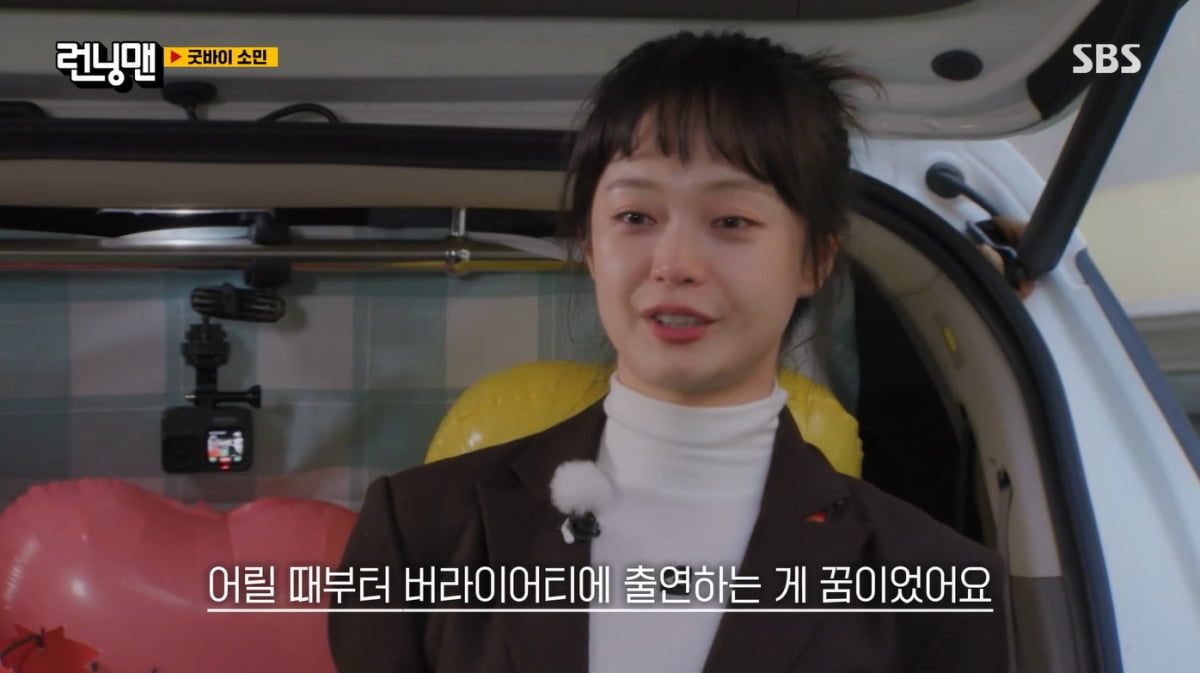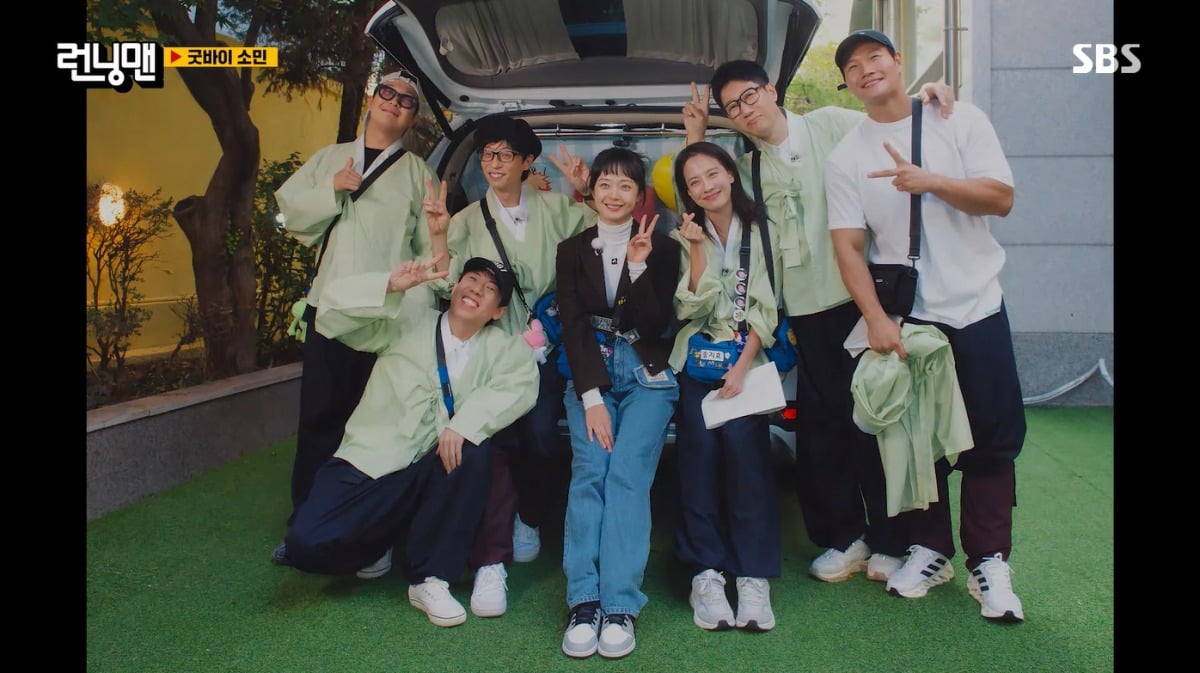 'Goodbye Somin' was conducted as a course for Jeon Somin. The members wrote poems about Jeon So-min and visited an amusement park. For Jeon So-min, who wanted to eat pasta together, we also visited a high-end restaurant in Cheongdam-dong and a diary decoration shop in Seongsu-dong.
The members read a poem written for Jeon So-min. The atmosphere continued between comedy and seriousness.
The members' last hidden mission and gift for Jeon So-min touched Jeon So-min. Jeon So-min burst into tears at the unexpected gift, saying, "I didn't want to say hello to her in tears, but in the end, it made me cry."
Jeon So-min said, "Ever since I was young, it was my dream to appear on variety shows. It was an honor to be able to work with the talented and capable older brothers and sisters I saw in my dreams. I don't know how high-quality my laughter was, but I wanted to make viewers laugh. On the contrary, I was happy, joyful, and joyful. I don't know how much bigger things will happen in my life in the future, but I think it will be the biggest part of my life and there will be no more glorious place than this. It will remain as a part of good memories. 'Running Man' "Je Jan-jin, who I am protecting, please continue to love my oppas a lot in the future. I will show you a good side of me in the future as well. Please take care of me," he said with tears in his eyes.
Jeon So-min hit the last slate and said, "I really didn't want to greet you with a smile. "Aren't we a real variety show that makes people laugh?" he said, expressing his regret about leaving the show.
Kim Ji-won, Ten Asia reporter bella@tenasia.co.kr