TV
'Diva on a Deserted Island', whose viewership ratings fell by nearly 3%... Park Eun-bin VS Bae Kang-hee Will they overcome each other with their first meeting?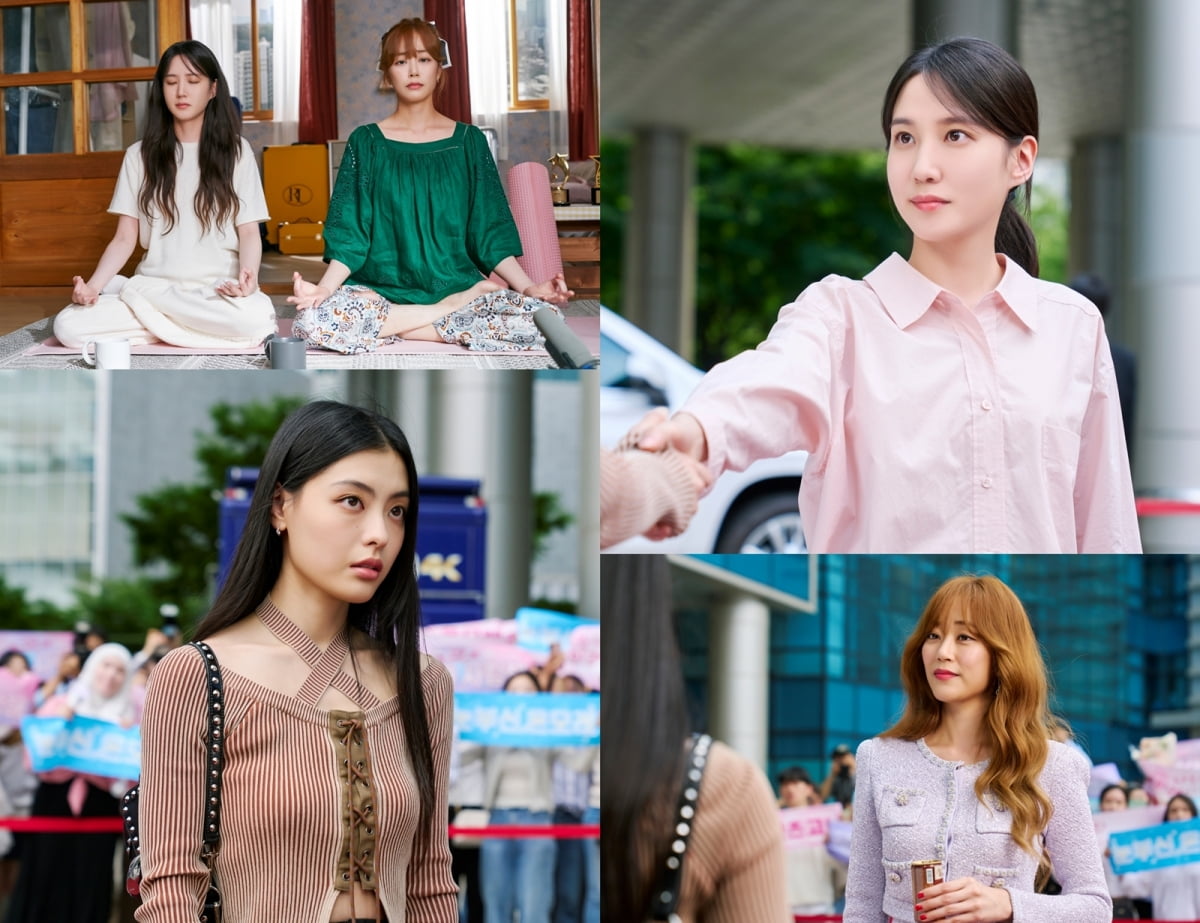 Park Eun-bin has a powerful first meeting with her rival Bae Kang-hee.
Seo Mok-ha (played by Park Eun-bin) is a singer in the tvN Saturday-Sunday drama 'Diva on an Uninhabited Island' (written by Park Hye-ryun and Eun-yeol / directed by Oh Choong-hwan / planned by Studio Dragon / produced by Baram Pictures and Kakao Entertainment), which is attracting hot attention due to its high-speed development and exciting relationships. The scene where he encountered Eun Morae (played by Bae Kang-hee) was captured.
15 years ago, Yoon Ran-ju (Kim Hyo-jin) and Lee Seo-jun (Kim Joo-heon) caught the eye of Yoon Ran-ju (Kim Hyo-jin) and Lee Seo-jun (Kim Joo-heon) through an audition video that their friend Jeong Ki-ho (Moon Woo-jin) applied for on their behalf, but they were unable to go to the meeting place because they were trapped on a deserted island. The title of RJ Entertainment's first singer, which may have belonged to Seo Mok-ha, went to Eun Morae (played by Bae Kang-hee), and as a result, Eun Morae was reborn as a global top star.
In particular, Lee Seo-jun, who has to hand over half of RJ Entertainment's shares if Yun Ran-joo's cumulative album sales exceed 20 million copies, must somehow prevent her continued success. As Lee Seo-jun's trick of collecting all of Yun Ran-joo's albums on the market wasn't enough, he pulled out a trump card by suggesting Eun Morae appear on 'Nth Prime Time'. Eun Morae also readily accepts this, foreshadowing a head-to-head match between Seo Mok-ha and Eun Morae, who dreamed of becoming the 'second Yun Ran-ju.'
The released photo captures the scene where Seo Mok-ha and Eun Morae, who are intertwined with mixed fates, face each other, drawing attention. Eun Morae, who has achieved both popularity and fame, has the aura of a haughty top star, while Seo Mok-ha also faces the challenge with confident eyes. In particular, Seo Mok-ha harbors bad feelings toward Eun Morae, who pushed out Yun Ran-joo's position at RJ Entertainment, and is even more determined not to show weakness.
As invisible tension surrounds them, curiosity is aroused as to whether Seomokha will be able to defeat Eunmorae using the strength and tenacity he has honed for 15 years on an uninhabited island.
The 6th episode of tvN's Saturday-Sunday drama 'Diva of the Uninhabited Island', where the inevitable battle between Park Eun-bin and Bae Kang-hee will begin, will be broadcast at 9:20 pm on the 12th (Sunday).
Ryu Ye-ji, Ten Asia Reporter ryuperstar@tenasia.co.kr